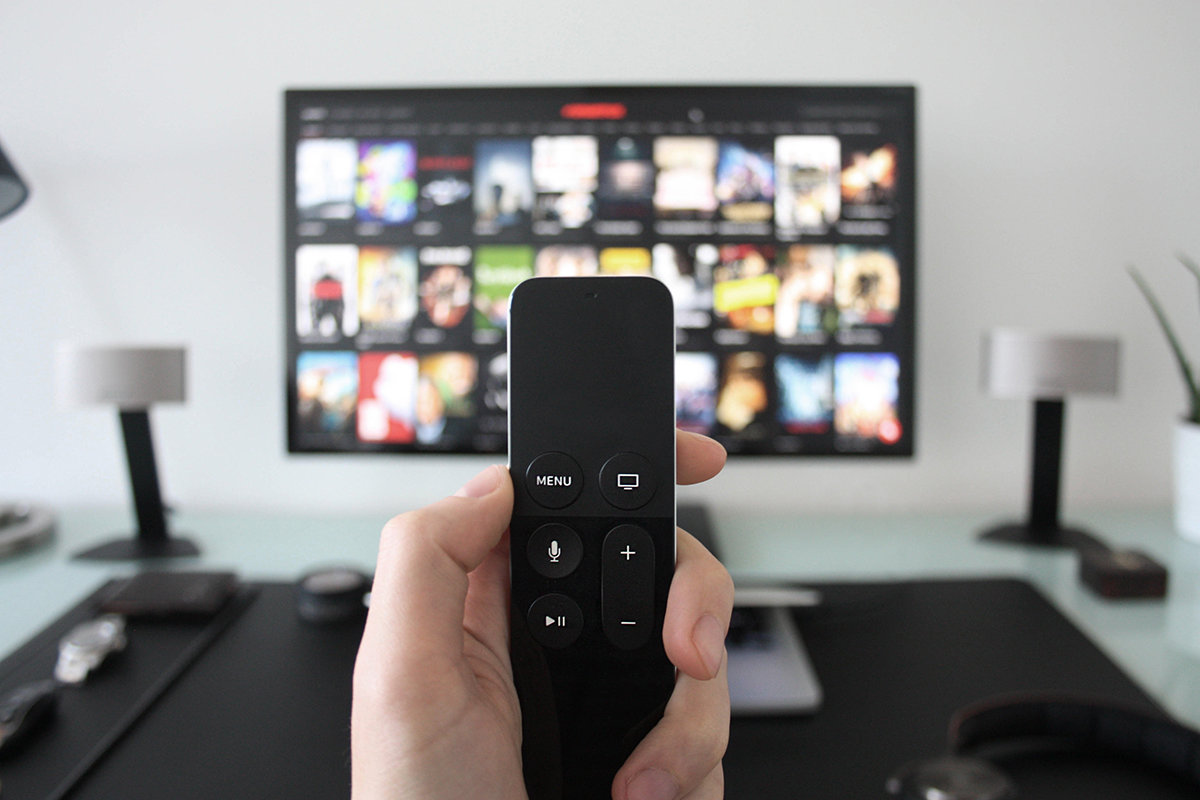 We're now well into lockdown overtime, with constant uncertainty around whether life will ever return to normal. Whether you're on 'leave' with too much time on your hands, or you're juggling work, household chores and home schooling your kids, you could probably use some fresh motorcycle entertainment.
If you haven't already checked out our first list of lockdown motorcycle films, head over here and play some catch up. Once you're done, here are five more cracking bike movies to keep you stoked during this bizarre time.
Hitting the Apex
Run time:
2h18m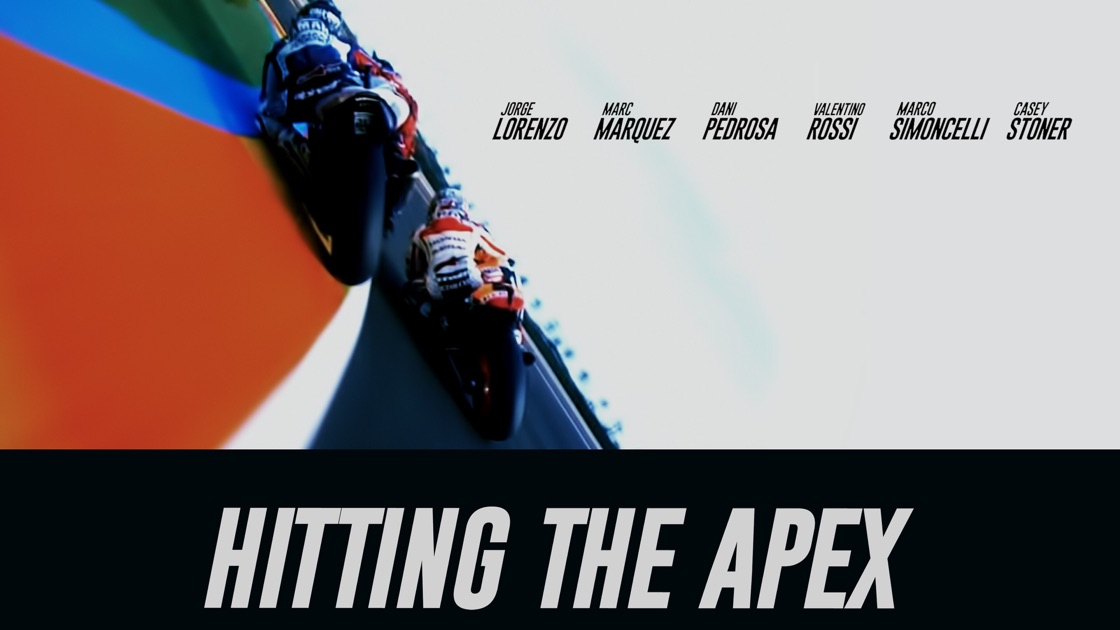 Released in 2015, Hitting the Apex is a MotoGP documentary by British filmmaker Mark Neale—the same guy that directed Faster and Fastest. It shines the spotlight on the 2010 to 2014 seasons, which are arguably some of the most exciting years of the sport. It profiles Jorge Lorenzo, Marc Marquez, Dani Pedrosa, Valentino Rossi, Casey Stoner, and the late Marco Simoncelli.
The film crams in plenty race and behind the scenes footage, while also focussing on the personalities behind the leathers… and their rivalries. Hitting the Apex is also narrated by Brad Pitt—a petrolhead himself, who even put some of his own money into the film to help get it over the production finish line.
At two-and-a-bit hours long it's a bit of a slog, but MotoGP fans should be enthralled from start to finish.
Hitting the Apex – Trailer:
Available to Rent on iTunes: Hitting the Apex
TT3D: Closer to the Edge
Run Time:
1h44m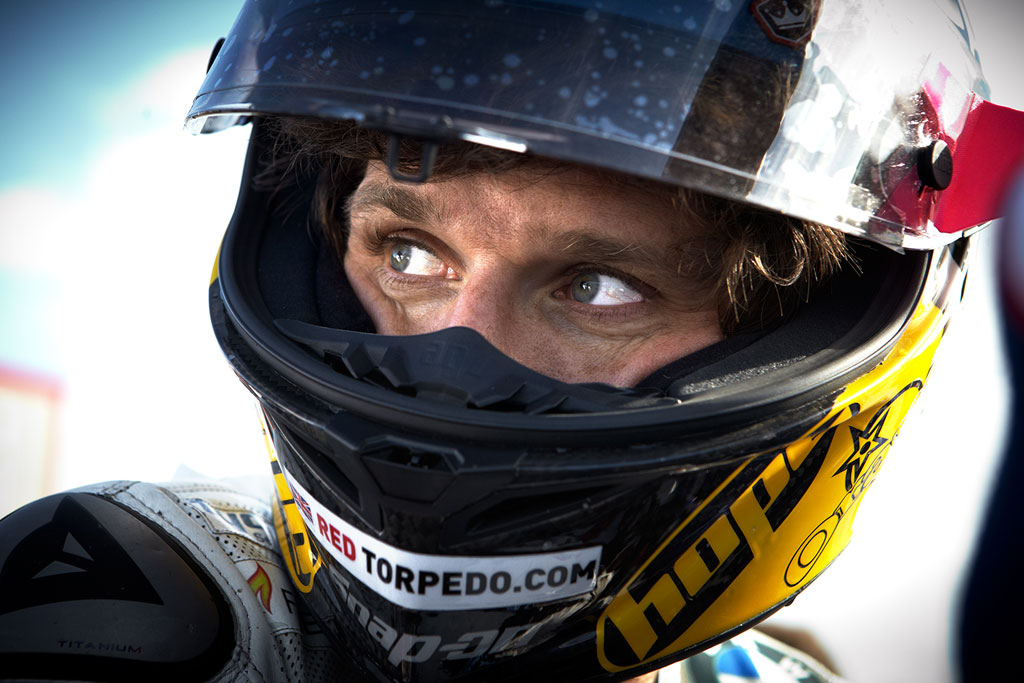 Guy Martin is the ultimate underdog. A truck mechanic by day, the Brit has racked up 17 podiums at the infamous Isle of Man TT… but he's never won it. In contrast, TT veteran John McGuinness has 23 TT wins to his name.
TT3D: Closer to the Edge profiles Martin and McGuinness, along with Connor Cummins, Ian Hutchinson and others, and their individual attempts at the 2010 Isle of Man TT. Shot in 3D (which is irrelevant if you're watching it at home) and narrated by Jared Leto, it was first released in 2011, and was met with critical acclaim.
As one of the highest grossing documentaries in British history, and with a 100% rating on Rotten Tomatoes, this is one moto-film you can probably watch with the non-motorcyclists in your house.
TT3D: Closer to the Edge – Trailer:
Watch for free on YouTube: TT3D: Closer to the Edge
Ride United
Run Time:
1h06m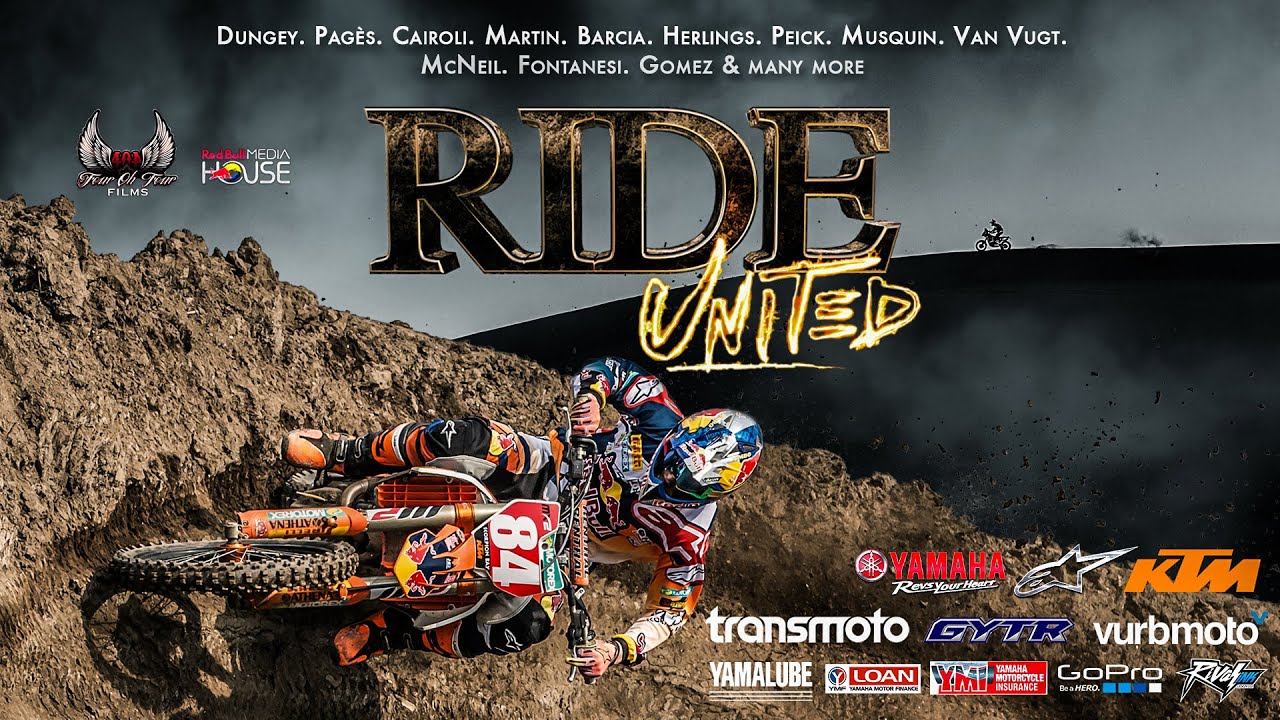 If you prefer dirt to asphalt, take a peek at the Red Bull-produced Ride: United. The official synopsis touts it as a celebration of "the community and camaraderie of the competitive moto world," but all we care about is that it's jam packed full of gnarly off-road riding footage.
The film profiles MX heavy hitters like Ryan Dungey, Marvin Musquin and Justin Barcia. There are scenes of Toby Price training for the Dakar in Morocco, and enduro rider Alfredo Gomez fooling around in an abandoned mental hospital in Spain.
You'll also see Taddy Blazusiak, Danny Torres, Jordi Villadoms and whole bunch more riders in action. There's a strong contingent of woman riders too, including motocrossers Maddy Brown and Kiara Fontanesi, and Nitro Circus alumnus Jolene van Vugt. Plus it includes quotable quotes, like: "If you're having a bad day, just do some whips."
Ride United – Trailer:
Watch for free on RedBull TV: Ride United
The Greasy Hands Preachers
Run Time:
1h27m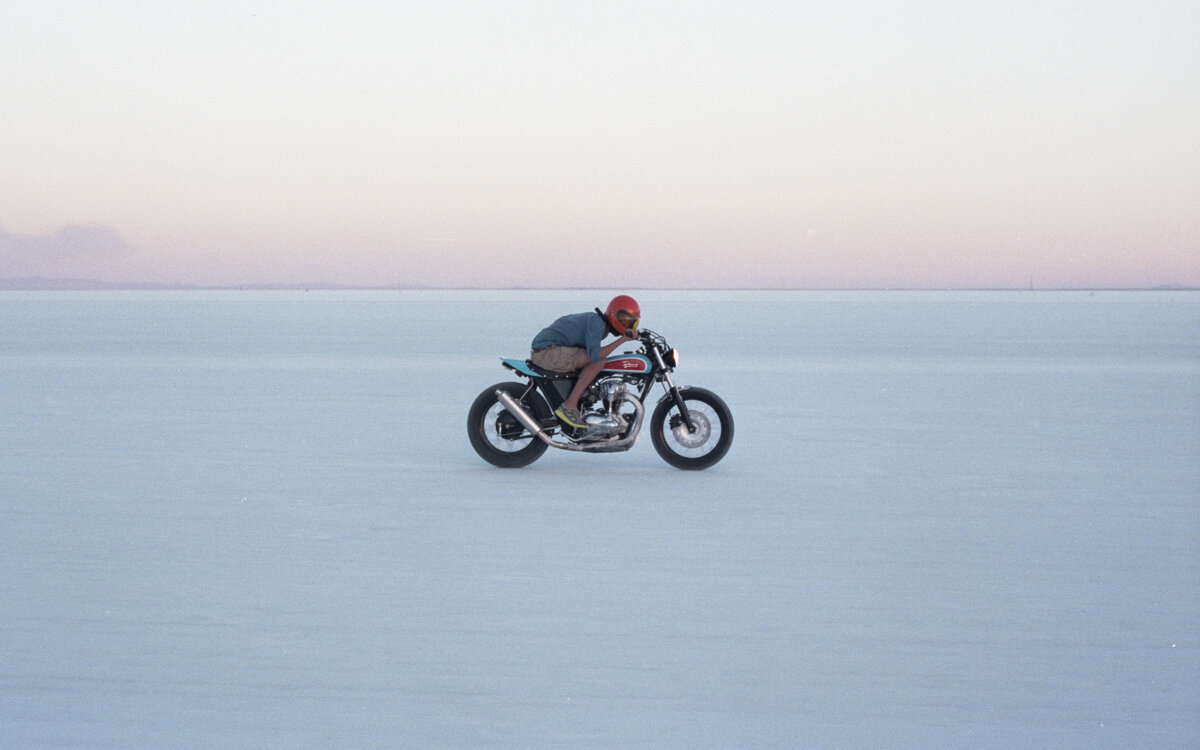 If you watched Oil in the Blood from our last list of recommended moto-films, and are now hooked on the custom motorcycle scene, allow us to help you dive in deeper. Back in 2015, filmmakers Clement Beauvais and Arthur de Kersauson shot a grassroots documentary called The Greasy Hands Preachers.
It takes a look at the custom scene at time that it was just a little more underground than it is now, with profiles on Roland Sands, Deus Ex Machina, El Solitario, Shinya Kimura and more. It feels pretty underground too; shot on Super 16 film, with an eclectic, lo-fi soundtrack to match.
The feel is both throwback and honest, and it's a fun way to kill an hour and a half. And since just about the whole world is on lockdown, the filmmakers have made The Greasy Hands Preachers free to view, via their website.
The Greasy Hands Preachers – Trailer:
Watch for free on Vimeo: The Greasy Hands Preachers
On Any Sunday
Run Time:
1h36m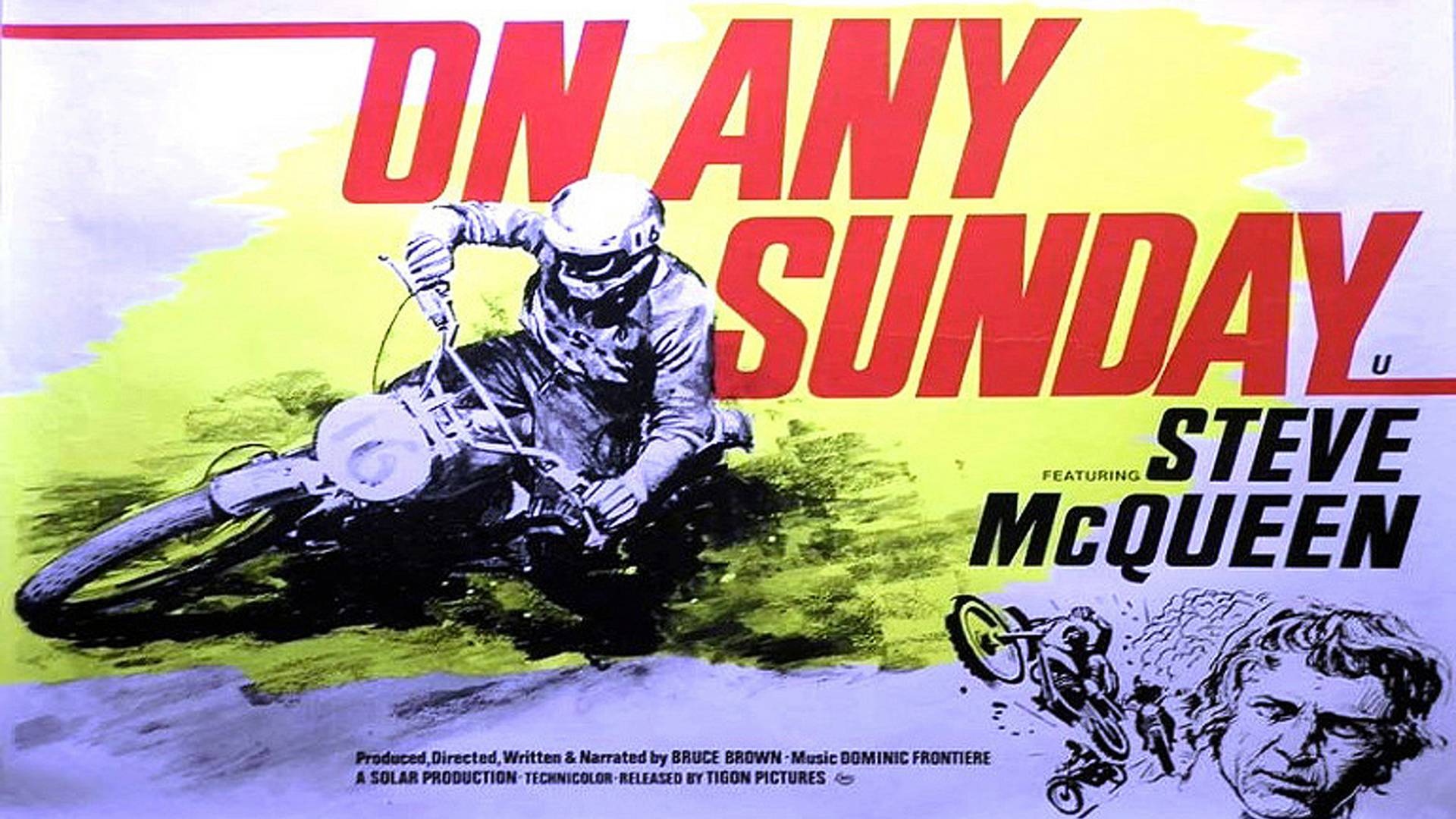 If you haven't already watched the original On Any Sunday, drop what you're doing and educate yourself, right now. Released in 1971, it's the oldest film on this list—but it was groundbreaking when it came out, and holds up today.
It was directed by the top documentary filmmaker Bruce Brown, whose previous credits included the incredible surf documentary The Endless Summer. His techniques ranged from hacking his own DIY high-speed cameras, to one of the earliest uses of a makeshift helmet cam.
One of the most significant motorcycle documentaries ever made, it's a fantastic snapshot of what the motorcycling scene was like back then. It jumps between everything from road racing, to flat track and desert racing, with big names like Steve McQueen, Mert Lawwill, David Aldana and Malcolm Smith all featured.
Even though it's before some of the ZA Bikers' staff's time, we consider this essential motorcycle viewing.
On Any Sunday – Trailer:
Watch for free on YouTube: On Any Sunday