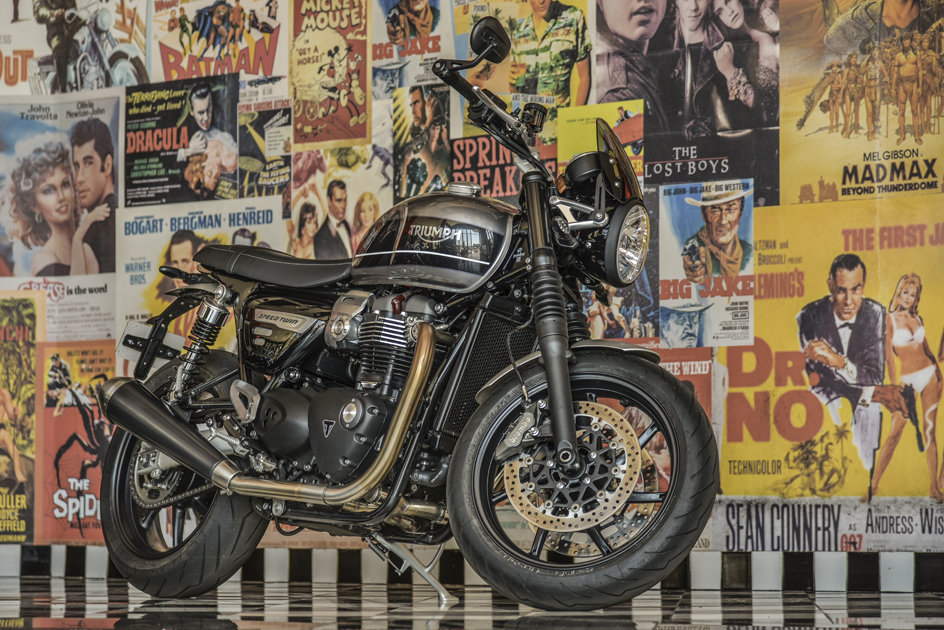 In my blog, Back to our Routes, which I penned in May, I spoke about the one bike does it all scenario. In the '70s when I graduated to 'big bikes' from my Honda SS 50 GT, it was in the form of a Honda CB 350 Twin. This bike was my sole means of transport and was utilised to take me wherever I needed to go. As soon as I was able, I got a beaut second hand Honda 500 Four, which upped the ante and took me, amongst other trips, on an extended Rhodesian tour in 1975. It was this bike, with its good handling (for back in the day) and bulletproof reliability that opened up a whole new world of two-wheeled travel. Over time it got bored out to 605cc, with high compression Yoshimura pistons and became the nemesis of any standard 750 of the day, with the exception of the shrieking two-stroke triple H2 Kawasaki.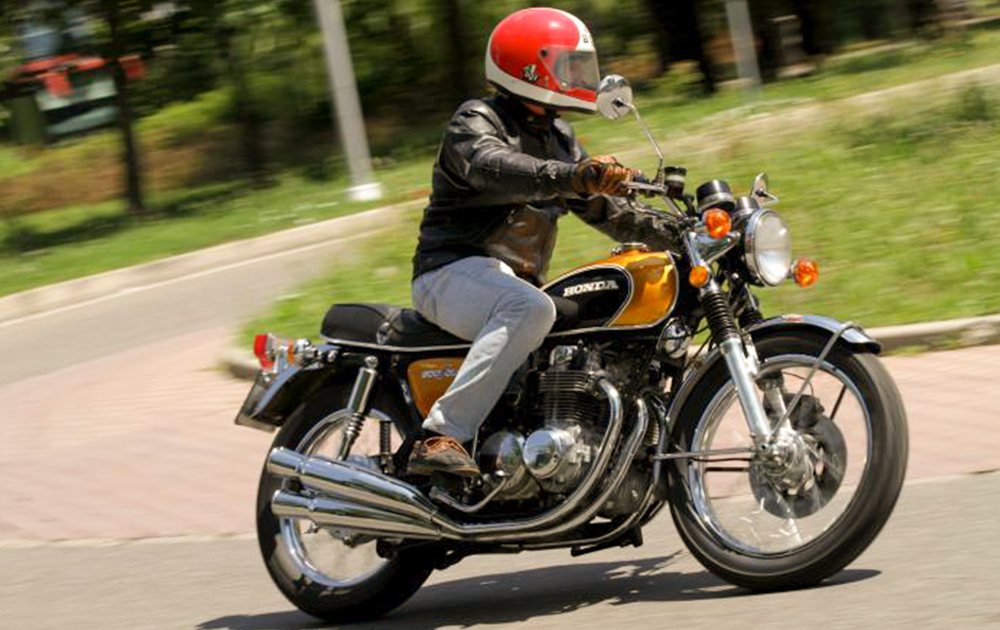 I found that by bumping the power and torque, the bike was able to pull the excessively tall standard gearing with which the bike was endowed. I fitted wind-cheating clip on handlebars and a slippery half fairing and a four into one exhaust, allowing the bike to breath better. Properly jetted for the modified airbox, the little Honda would run to 11,700 rpm in top gear, more than 2000 rpm over the 9500 rpm redline, which in stock trim it could never reach. Optimising the power to gearing reaped huge rewards. It is a lesson which I have used to good effect on various bikes over the years. Enter the Twin in this story. A Triumph Speed Twin to be precise.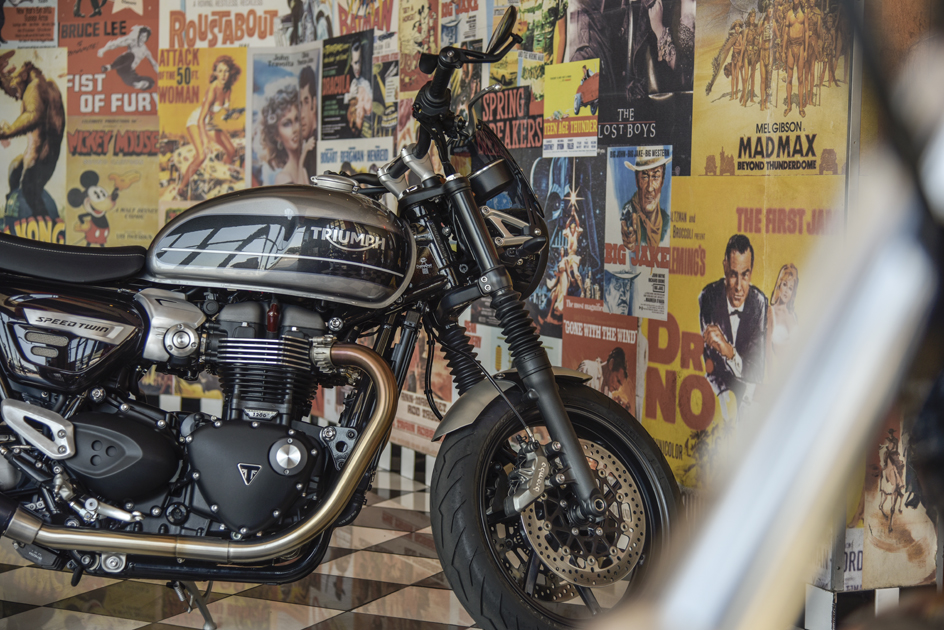 In the quest for my modern 'one bike do it all', I settled on the Speed Twin. Perversely I have a BMW R 1200 LC Adventure for touring, dirt and high-speed long-distance duty, as well as for passenger comfort. I say perversely because I am breaking my own rule of having only one bike. In the fullness of time that may well happen. My intention is to do it pretty much all on the Triumph. A very close second on my list was a Scrambler Ducati. Memories of adventure riding on my 'old' air-cooled Triumph Scrambler with modded suspension probably gave the Speed the nod. In addition, I chose to go with a road, rather than dirt bias, given that I still have the Bee Emm. Why the Speed Twin then?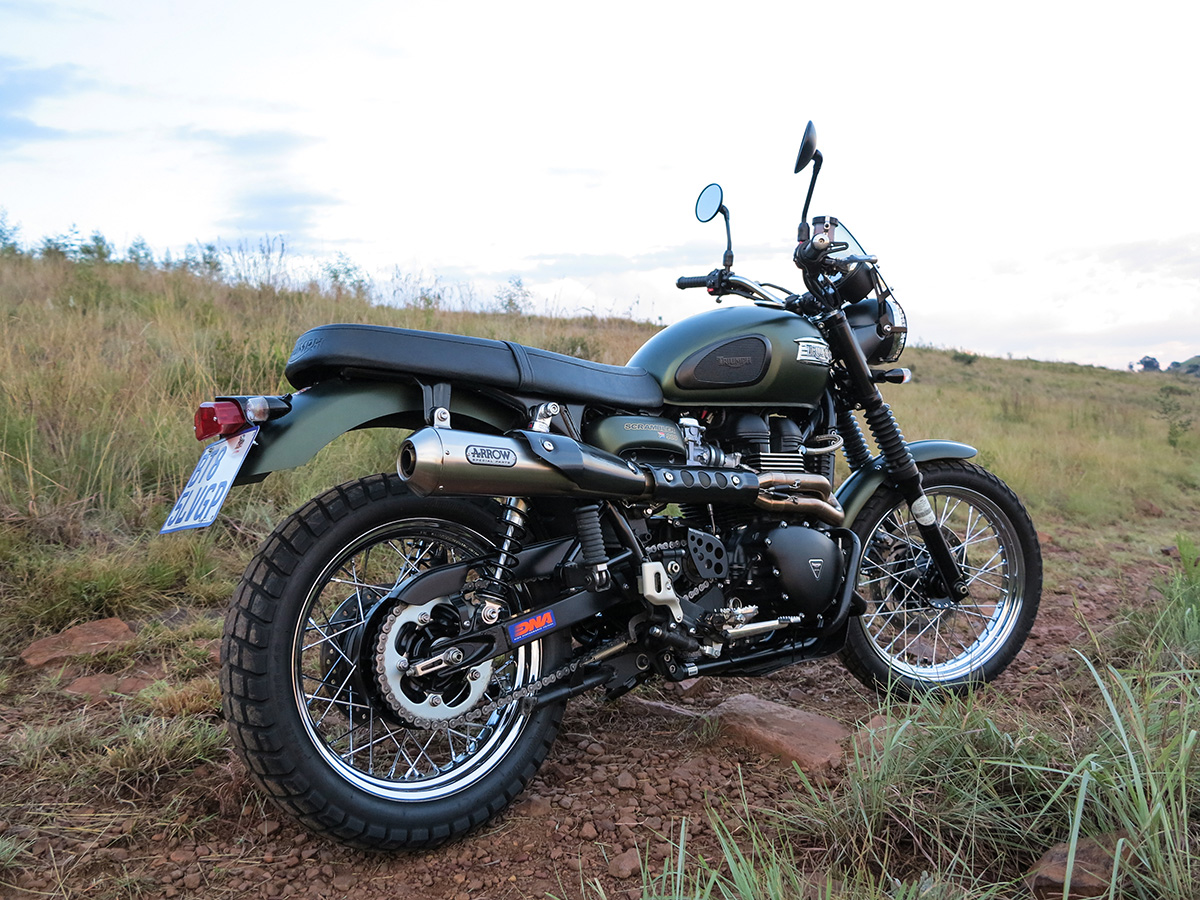 You all know by now that I like Modern Classics. For me, the Speed is the modern soulmate of the original iconic Bonnie. The biggest beef I have about Modern Classics, on the whole, is that they have got more and more porky. The iconic '69 Bonneville weighed a sprightly 172 kg's, whereas the current T120 is a rather lardy 224 kg's. The Speed, on the other hand, is a full 28 kg's lighter. This is a far more similar recipe to the original Bonnie. My mate Derek feels that it should have spoked wheels. In principle, I agree, however, punctures are an increasing phenomenon given the detritus on our roads. Cast wheels with tubeless tyres allow you to plug and bomb them and be back on the road in minutes. Changing tubes is a mission, especially if your bike does not have a main stand. Function over form, you know.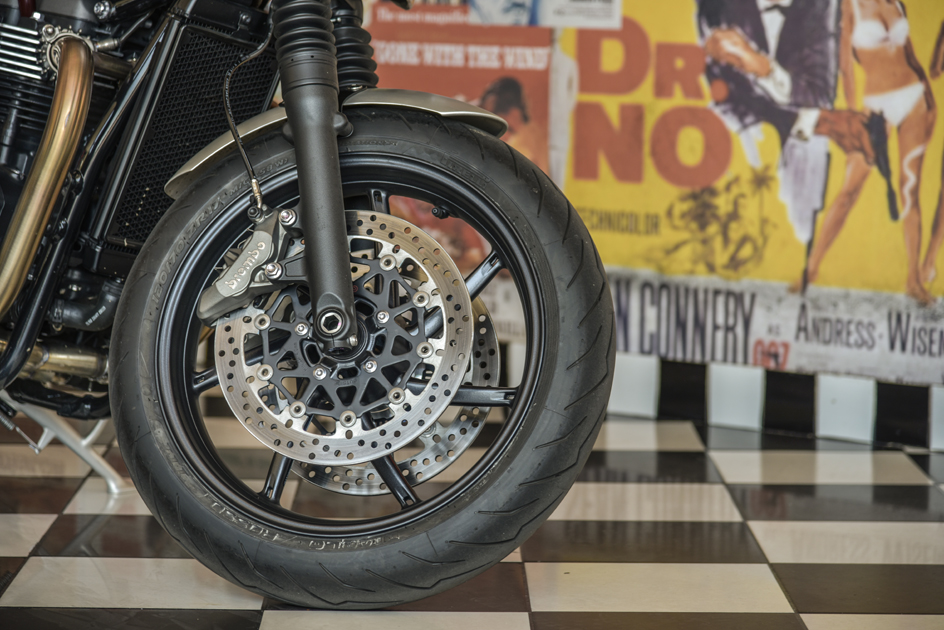 The Speed Twin is a soulful bike. In the spirit of the '70s, I have done a few tweaks which I feel have made it even better. I am not through with it yet, but let me tell you what I have done to date. Firstly, I intend to tour extensively with it, so a naked bike is just plain hard work. A big touring screen would just be wrong, so I fitted a smoked Dart flyscreen which, despite its minimalistic dimensions, works really well. It leaves your helmet in clear air but takes the windblast off your chest. 150 kph cruising is now easy and sustainable.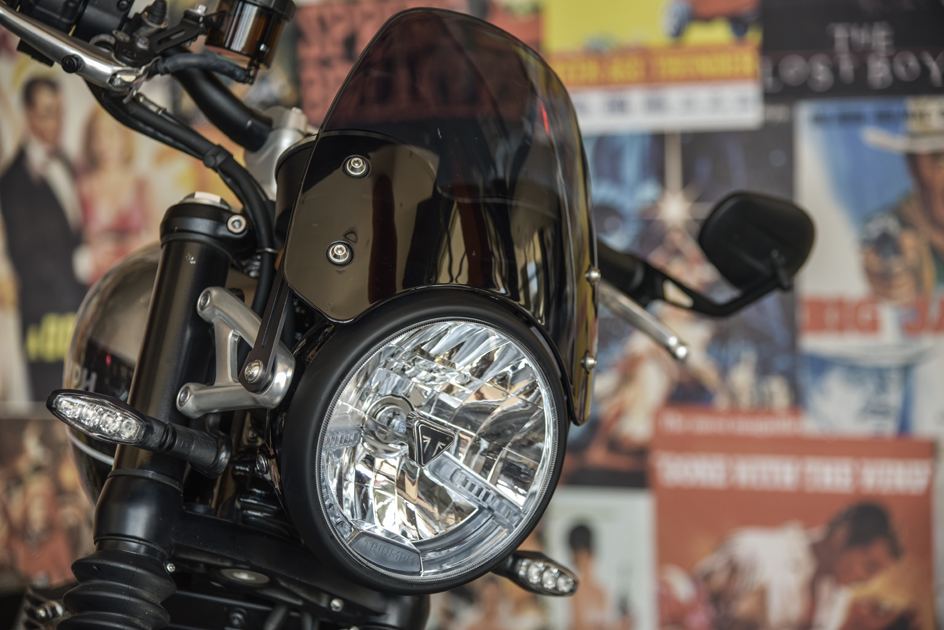 The gearing is another issue. The T120 and Bobber both make 79 horsepower and 107 Nm of torque, whereas the Speed pumps out 96 ponies and 112 Nm of torque. Ally this extra urge to a lot less weight and you have properly punchy performance. Interestingly, Triumph has shortened the gearing significantly on the Speed Twin as compared to the other 1200 Bonnies, despite their relative lack of power. The Speed, despite its powerful 1200 motor, feels as if it is working a bit hard when cruising at around 150 kph. As a consequence of the shorter gearing, the bike burns more fuel than it's Bonneville siblings. It also loses the relaxed demeanour of the other two 1200s when cruising at speed. This feeling was exacerbated by another mod which I considered essential.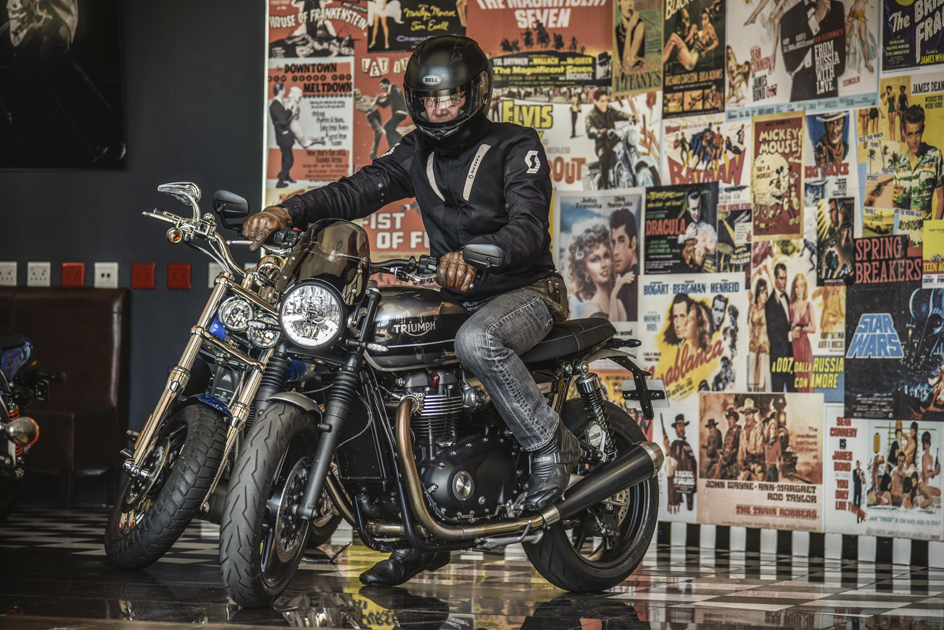 In standard trim, the exhaust pipes sound throaty but muted. Big twins, like big singles, desperately need to breathe, especially at higher revs. The Twin does feel as if it runs out of puff as it approaches the redline. To rectify this, I took myself off to Jaco, at Stealth Performance Exhausts, to see what we could do to rectify the situation. First to go was the Catalytic Converter, replaced by an X pipe, beautifully crafted by Jaco.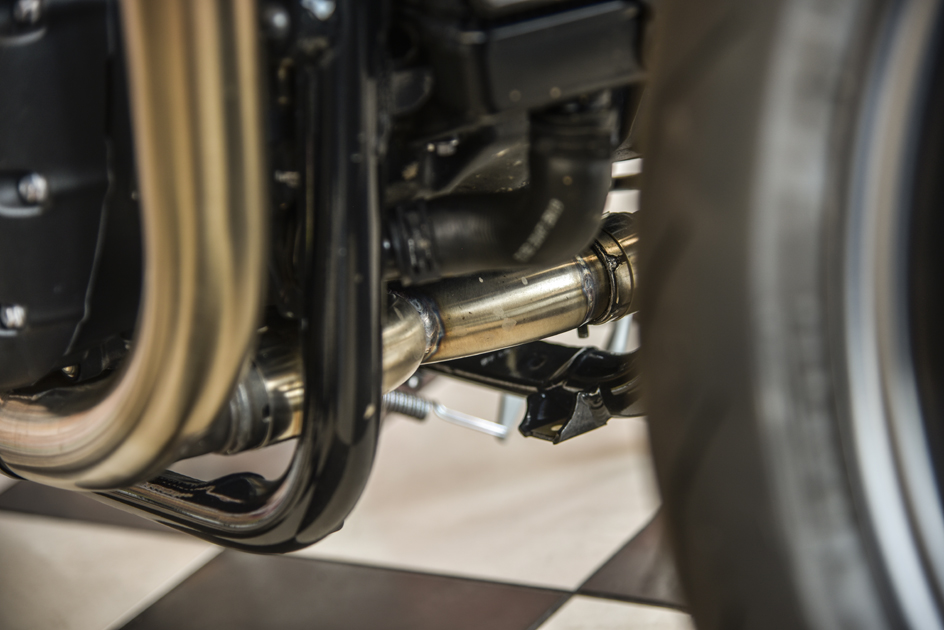 My bike is silver and I like the look of the standard black and brushed silver exhausts. So, to liberate exhaust gas effectively and compliment the de-cat, we gutted the exhausts baffles in favour of a straight-through perforated pipe. This resulted in a significant power shot in the arm for the already punchy big twin. It now revs out with new freedom and, needless to say, sounds fantastic. The tame standard exhaust note is now a deep baritone rumble, which just changes the whole demeanour of the bike. It is not at all obnoxiously loud, still allowing cruising on a constant throttle without irritation. What was immediately apparent was that the short gearing was all the more noticeable, given the extra shove. I swapped the front sprocket for the one tooth bigger front sprocket from the T120. Oh, my soul! The Speed Twin is transformed.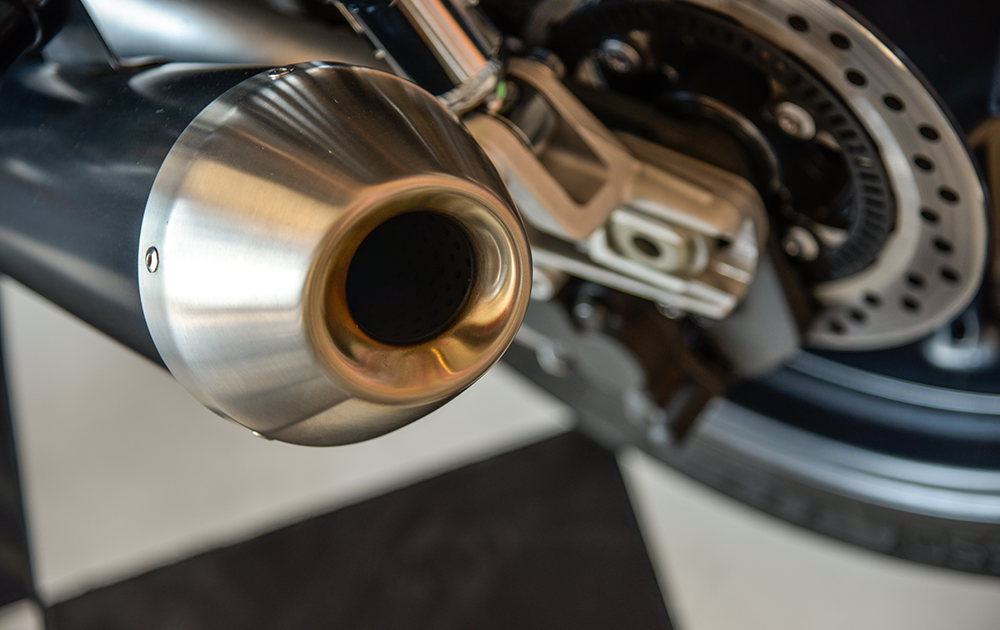 The bike now shares the torquey relaxed feel of the T120, but with much more urgency. 5000 rpm now has you rocking along, a full 2000 rpm from the redline, at just shy of the 'ton'. Top speed is significantly enhanced, with the bike still able to redline in top gear, albeit at a higher terminal velocity. Acceleration is in no way impaired, with the longer gearing allowing more time between upshifts. The ample torque makes the bike feel properly strong from off idle and all the way to the redline. Fuel consumption has improved too. Riding at a constant 140 easily returns under 4l/per 100. This gives a decent touring range on the 14,5l tank.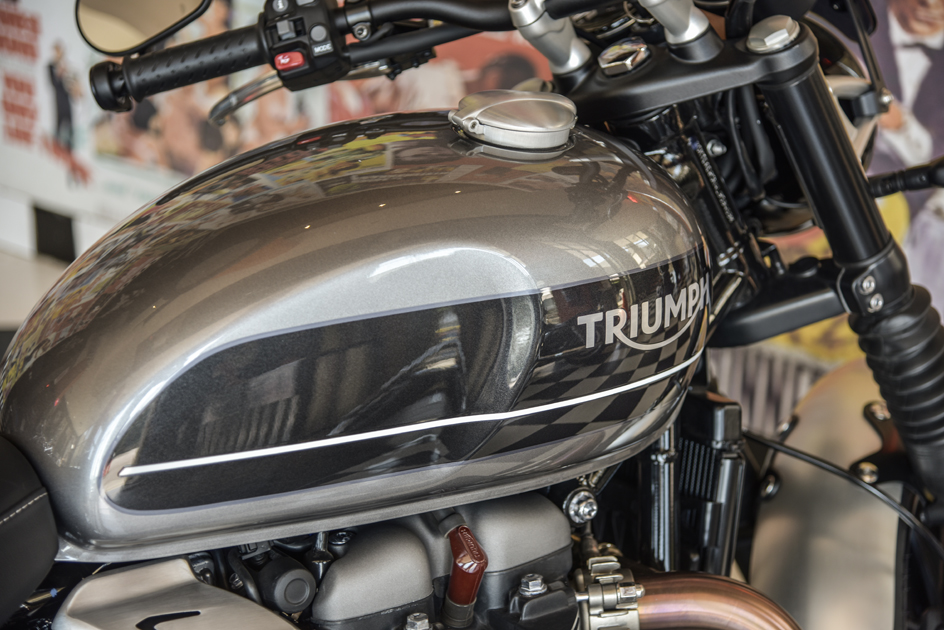 Next on the agenda will be suspension tweaks. Don't get me wrong, the Speed Twin is a decent handling bike, however, if you ride really hard you can feel that there is room for improvement. The back shocks are pretty good with the preload bumped up to the max. The steepened head angle has improved the turn in significantly, without compromising ride comfort. It is in the front that things can be improved. Getting hard on the brakes has the front forks diving too much in the initial stroke. If you ride with precision, you can minimise this tendency but I will be able to improve things nevertheless.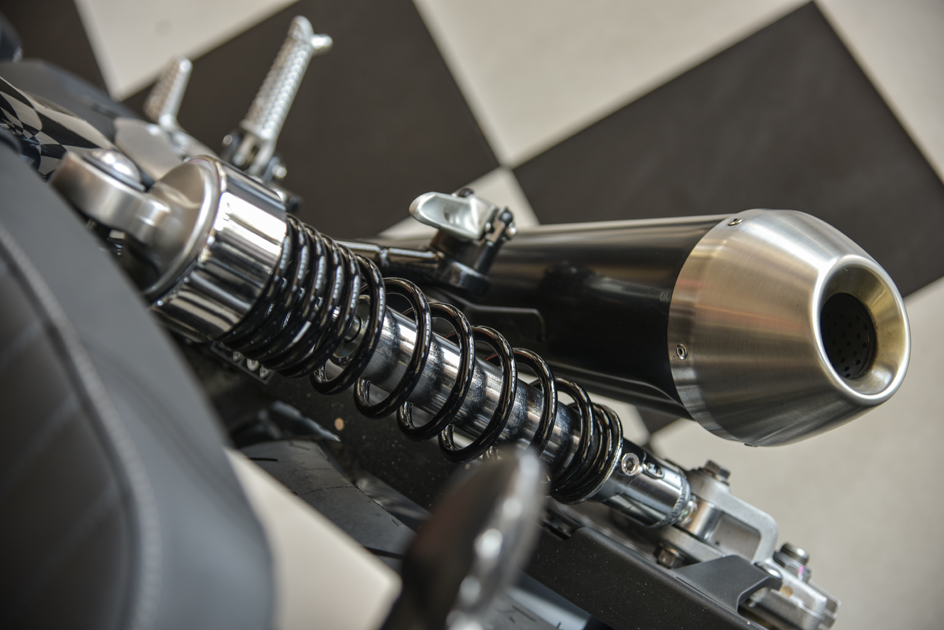 This is part of the charm of a modern classic. These bikes encourage you to fettle them and make them even better. They take on a subtle new character that is just so satisfying. I love the look of the bike. I literally get goosebumps at the thought of riding it. The tinted Dart screen looks so right. Fire it up and the big twin bass boom begs you to snick it into gear and roll away on the tidal wave of torque. The smooth, revvy motor begs you to unleash it and play. The Labrador character of the T120 is replaced by a terrier cross pitbull demeanour in the Speed Twin.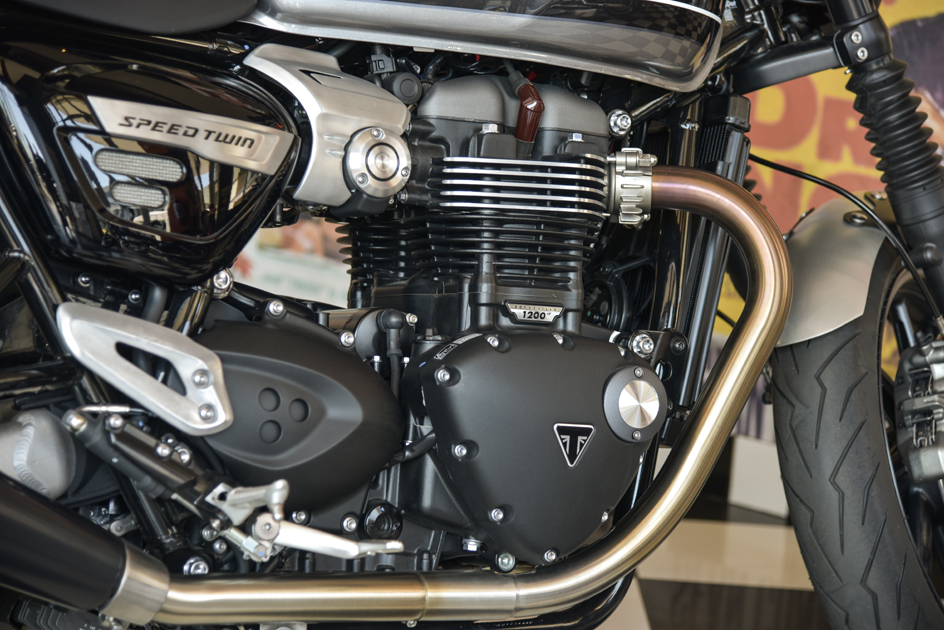 It exudes Triumph heritage and class with its tidy dimensions and brushed aluminium finishes. If you are feeling stuck in your biking ways and need a project to get the juices flowing again, consider doing what I have done with my Speed Twin or get a similar bit of dreamwork going. It truly is a barrel of satisfying fun! Fundamentally, Modern Classics are capable, sound canvasses on which you can create your own masterpiece. You engage with your motorcycle on a whole other level which is deeply satisfying. Why don't you give it a go?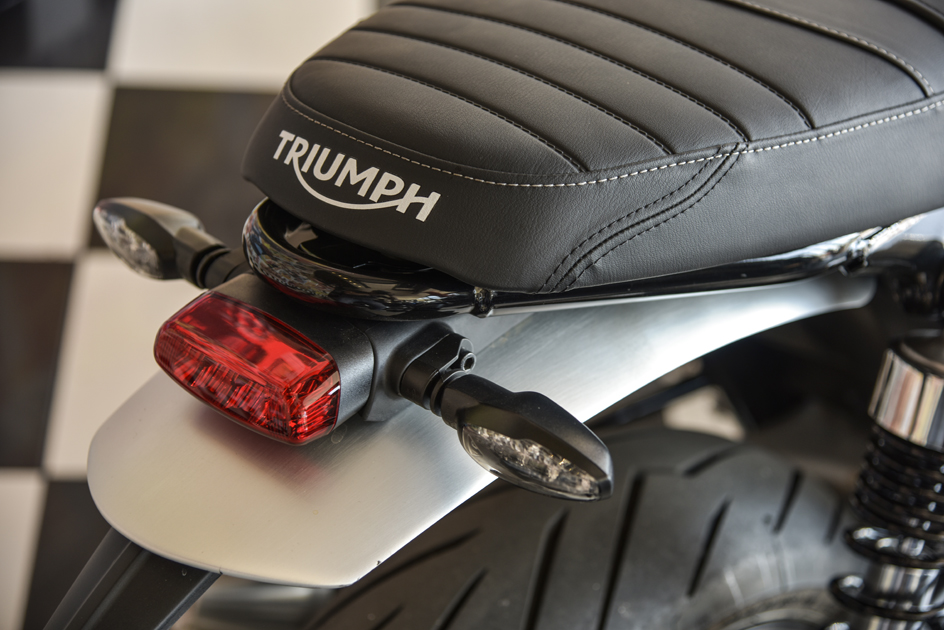 In everything you do always consider form vs function. It is no good if it looks great but is grotty to ride. You also don't want this great riding weapon, which looks like an ugly horses bum. Successful fettling is about getting the balance right for you as an individual. Plotting and scheming about the next phase of your project keeps you from getting bored with your ride and keeps it engaging.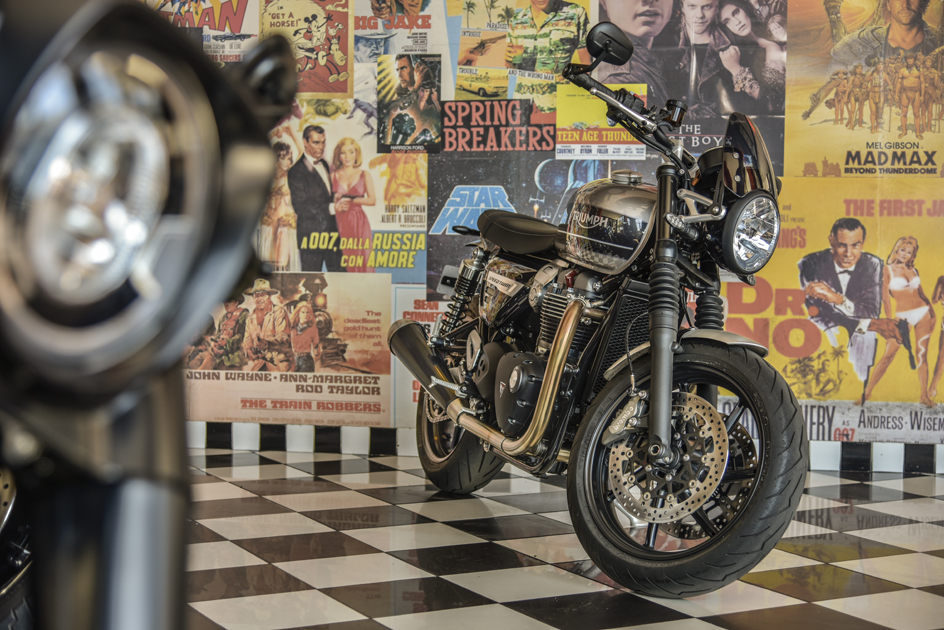 Tell us about your project bike and what you have planned. We would love to hear from you.