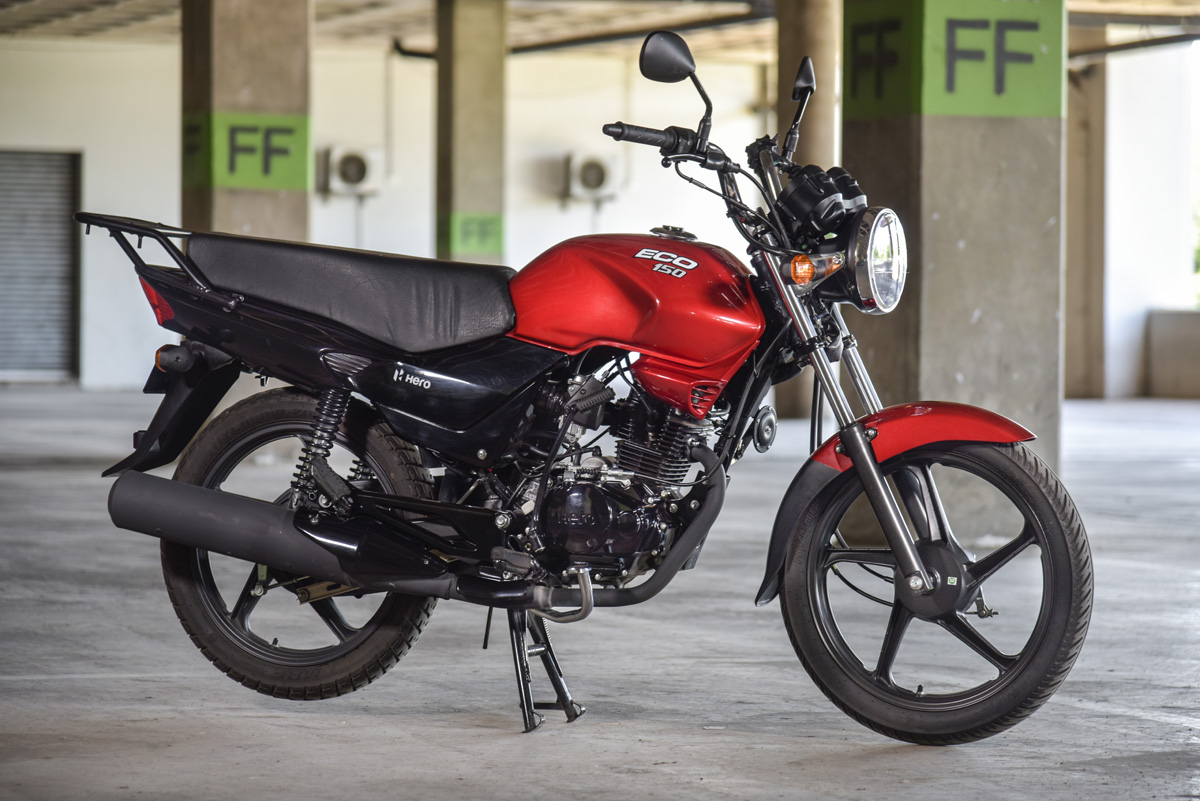 This little 150 cc Hero Eco really interests me, it reminds me of the bikes that first tickled my fancy as a schoolboy, with its utter simplicity. Let me expand; it is decidedly old school, to ride it, you open the fuel cock on the tank, turn the key, turn the left handlebar-mounted rotary choke lever, then hit the starter. The bike fires up and after warming up for a minute or so, you can ease off the choke, and off you go. When the bike is at operating temperature, it starts so easily—almost uncanny. You literally just touch the starter and it is instantly running. I absolutely love the simplicity of it all.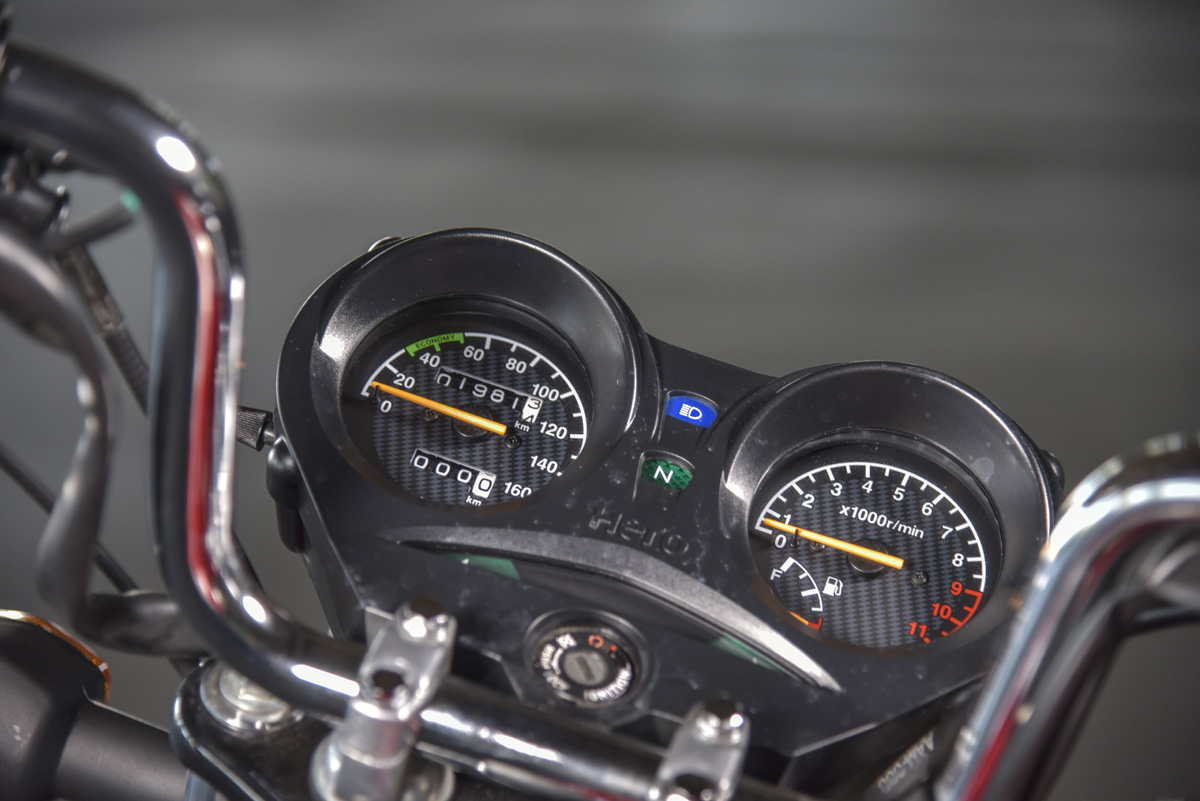 The rest of the bike follows a similar, function-driven pattern. Brakes are 130 mm drums at each end. Remember those? Back in '69 Honda's 750 Four was the first production bike to sport a disc brake. Since then discs have become the norm, so it was almost a Deja Vue experience to see the drum brake equipped Eco.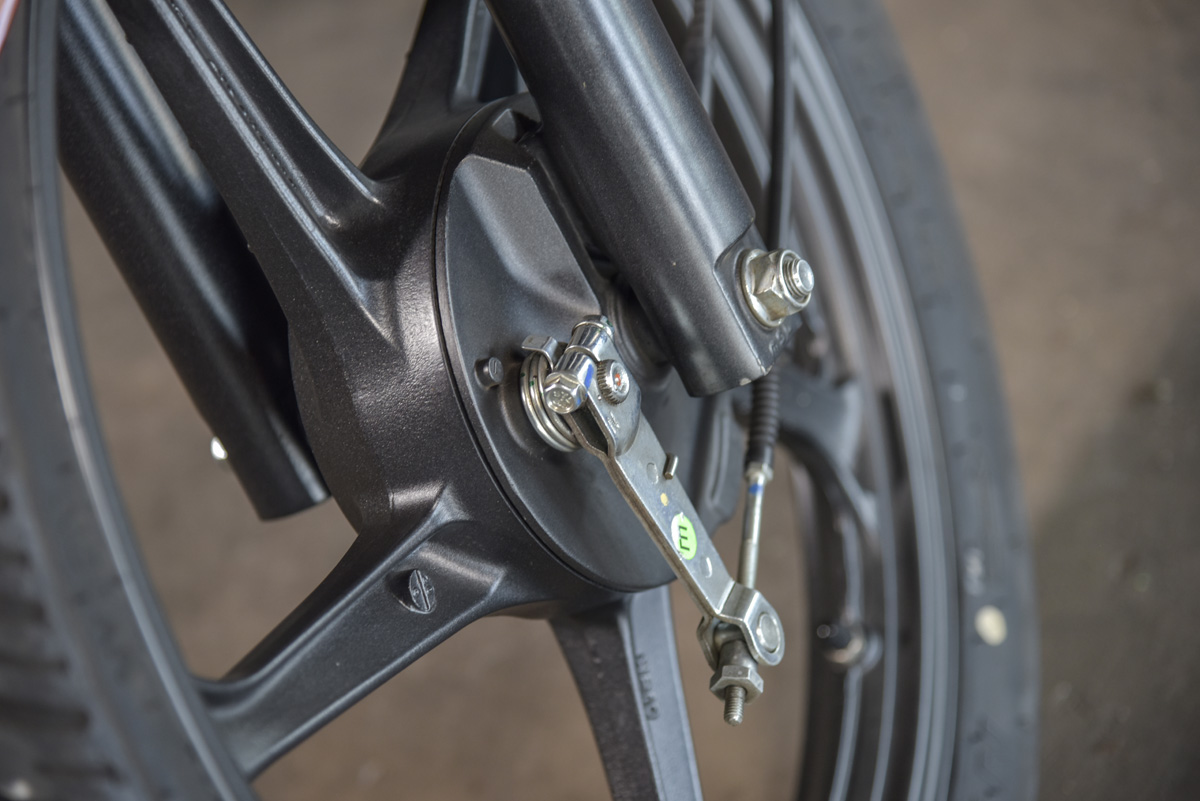 The styling makes no real effort to impress with form, but is rather driven by function. Visually, the substantial, almost oversize seat, dominates the bike. The tank carries 13-litres, which gives you decent range, thanks to the bikes excellent fuel economy (we will touch more on this topic later).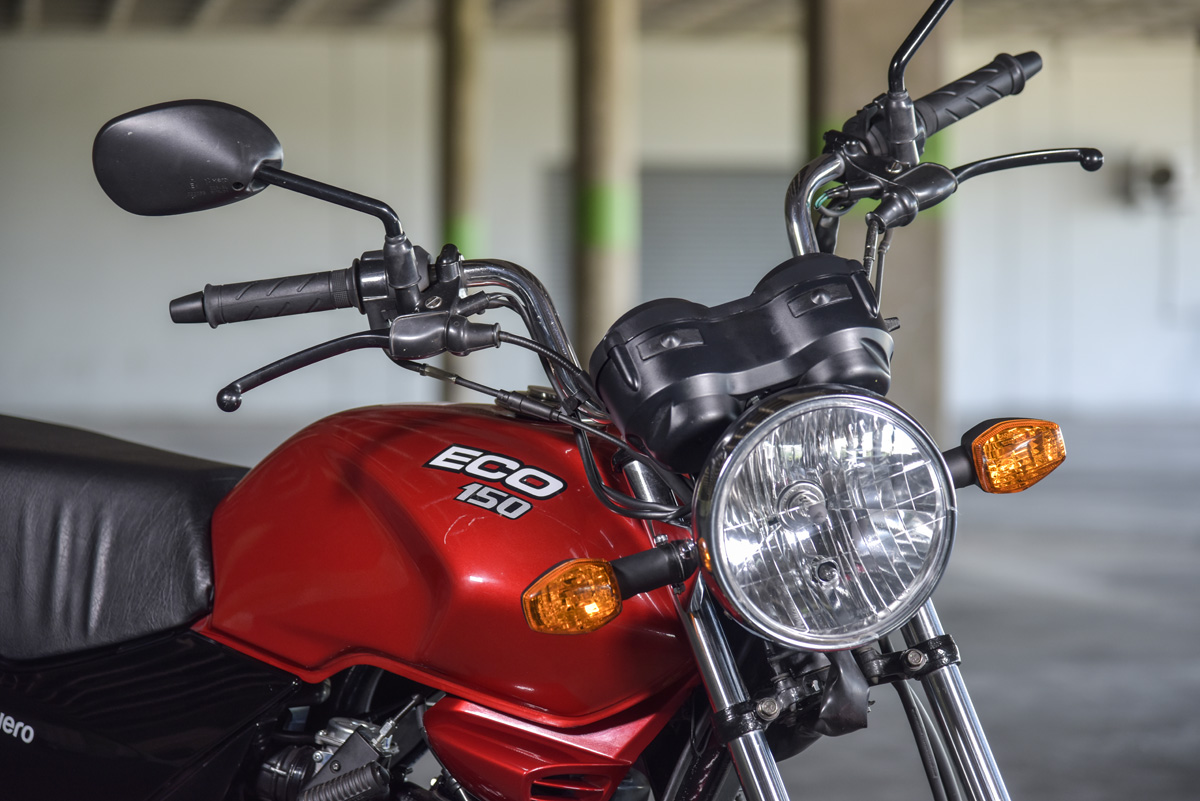 The deeply padded seat is insanely comfy, to the extent that it works with the suspension to soak up anything that the road throws at it. Pretty big deal if you spend the day on the bike as a commercial unit.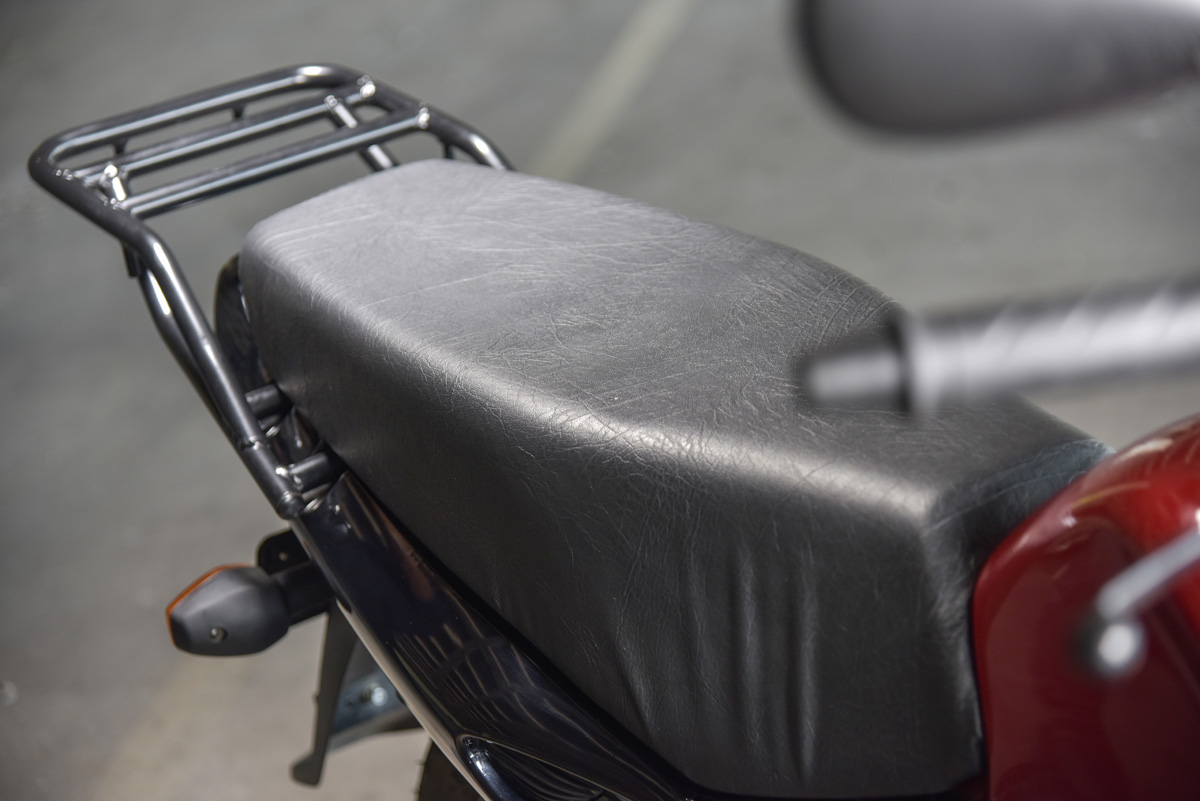 Now get this, I really enjoyed riding this bike, that may sound weird coming from someone fed a regular diet of large capacity motorcycles, what could possibly endear a basic, relatively low spec bike to me? It is just an endearing package. The motor is an absolute gem, 13.4 horses happen at 8,000 rpm, not too shabby for a 150, not far from the 100 hp per litre performance benchmark. It is the torque, however, which makes the bike such fun to ride. Hero manages to get 12.8 Nm from the motor, but at a mere 5,000 rpm.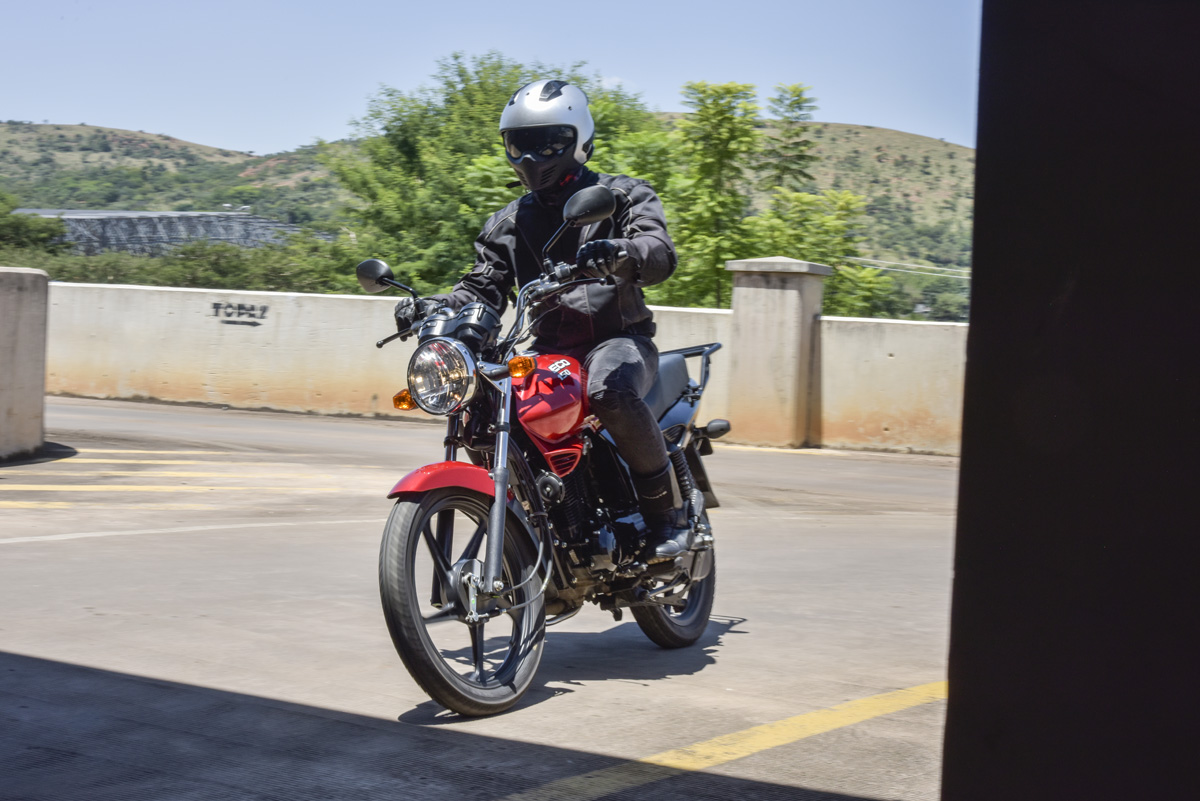 On a small capacity engine, you would typically only see this sort of torque from much higher in the rev range, meaning that you have to constantly thrash the motor to get the bike going. Not so with the Eco. Here is a little motor that you can literally short shift, this totally transforms the riding experience. The bike delivers decent acceleration off the line, yet feels relaxed doing it. It's 140 kg weight contributes to nimble but stable handling.
Like the Hero X-Pulse that I reviewed recently, the Eco is super smooth from idle to redline. Clutch action is smooth and the gearbox snicks smoothly through its well-spaced 5 gears. The drum brakes are adequate, but don't give you the confidence of discs. There is a disc brake-equipped model available, but that would bump the price up significantly higher, to be honest, as a commercial unit, it is just fine the way it is.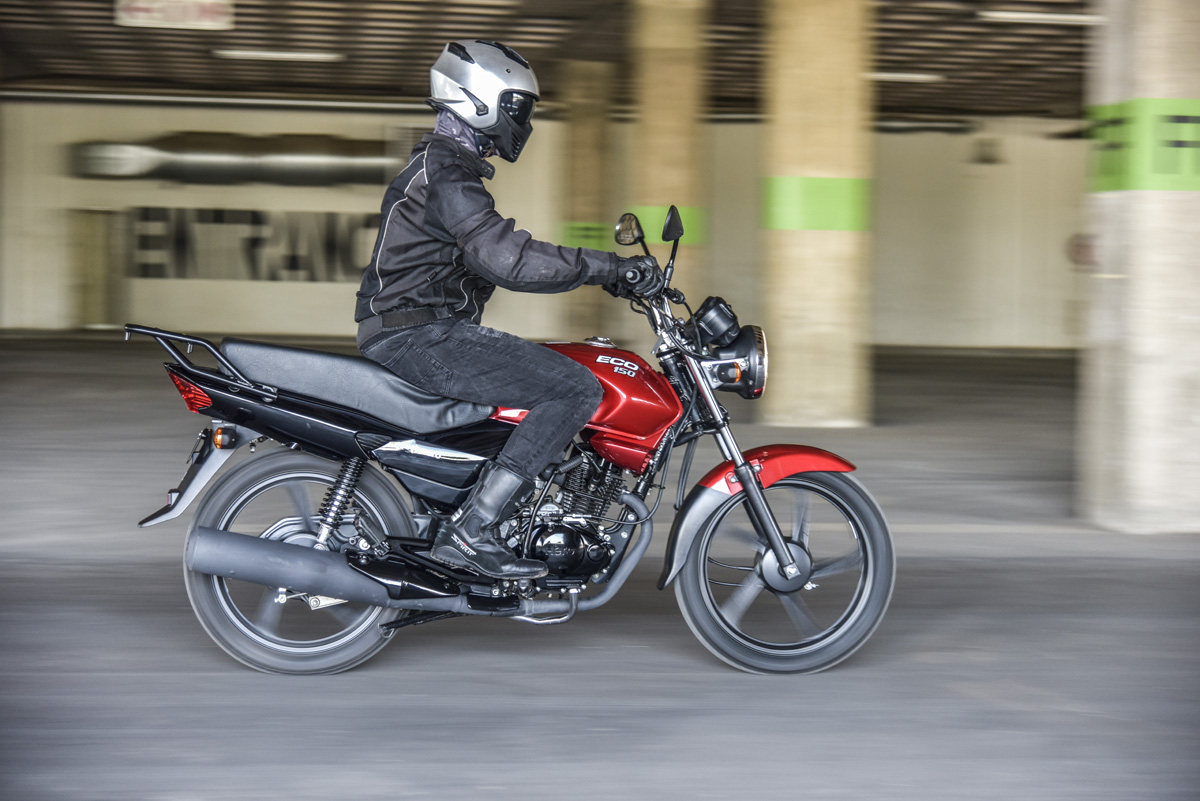 The bike comes standard with a substantial luggage rack, which is also useful for fitting a delivery box too. The bike has another concession to serviceability that I haven't seen on a bike in a while, a fully enclosed chain guard, chains last much longer if kept out of the elements. Again, function over form. Instruments are predictably analogue with a speedo, rev counter, trip meter, odo and fuel gauge. All that you need on a bike like this.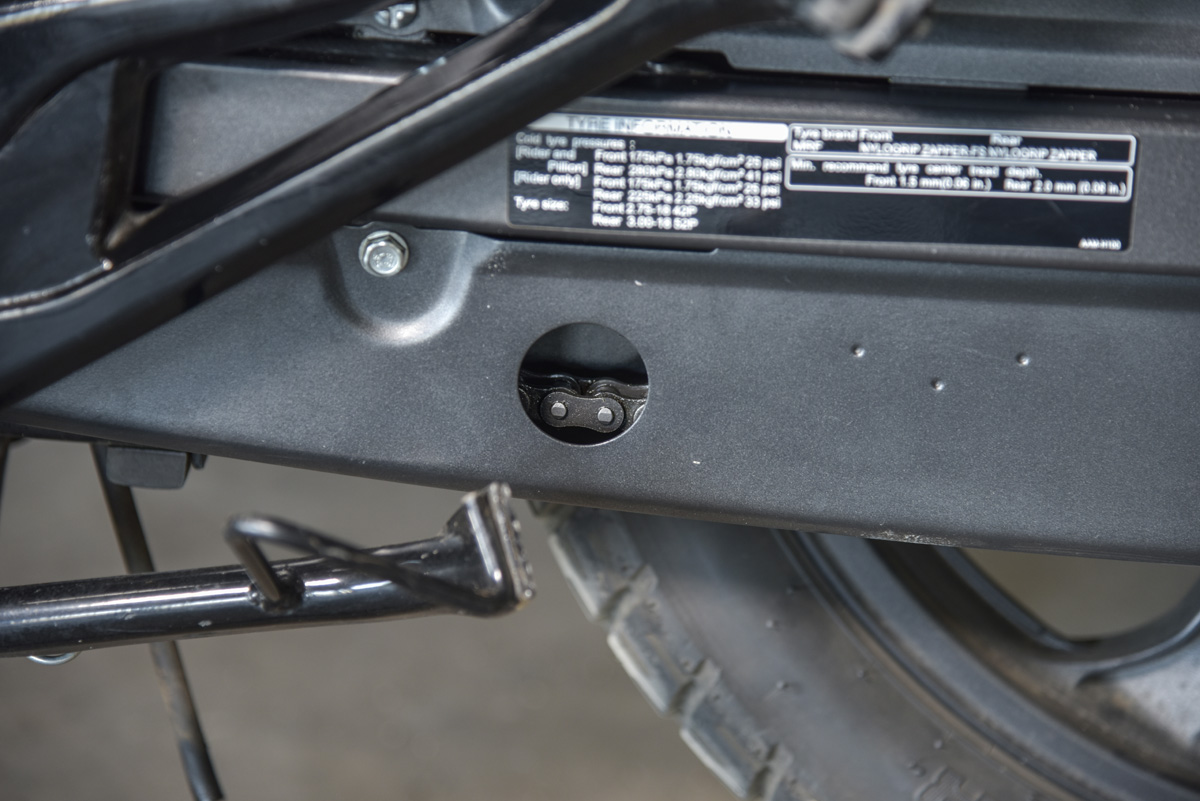 So there we have it. A plain-Jane motorcycle built for a particular purpose. It meets that purpose perfectly. On top of all that it is really fun to ride, it is what I call an honest bike, in the sense that it delivers more than you would expect when you look at it. The torque constantly surprises you with how willing the motor is, both in its off the line acceleration and how well it holds its speed on long hills.
The Eco is like the VW Beetle of motorcycles. A peoples bike. Imminently affordable, reliable, simple to ride and maintain, and fun to ride! At a cost of around R21,000, it offers unequalled and compelling value. Expect to see plenty of Eco's cruising our streets in time to come, either as an urban commuter, or an Uber Eats delivery guys dream come true.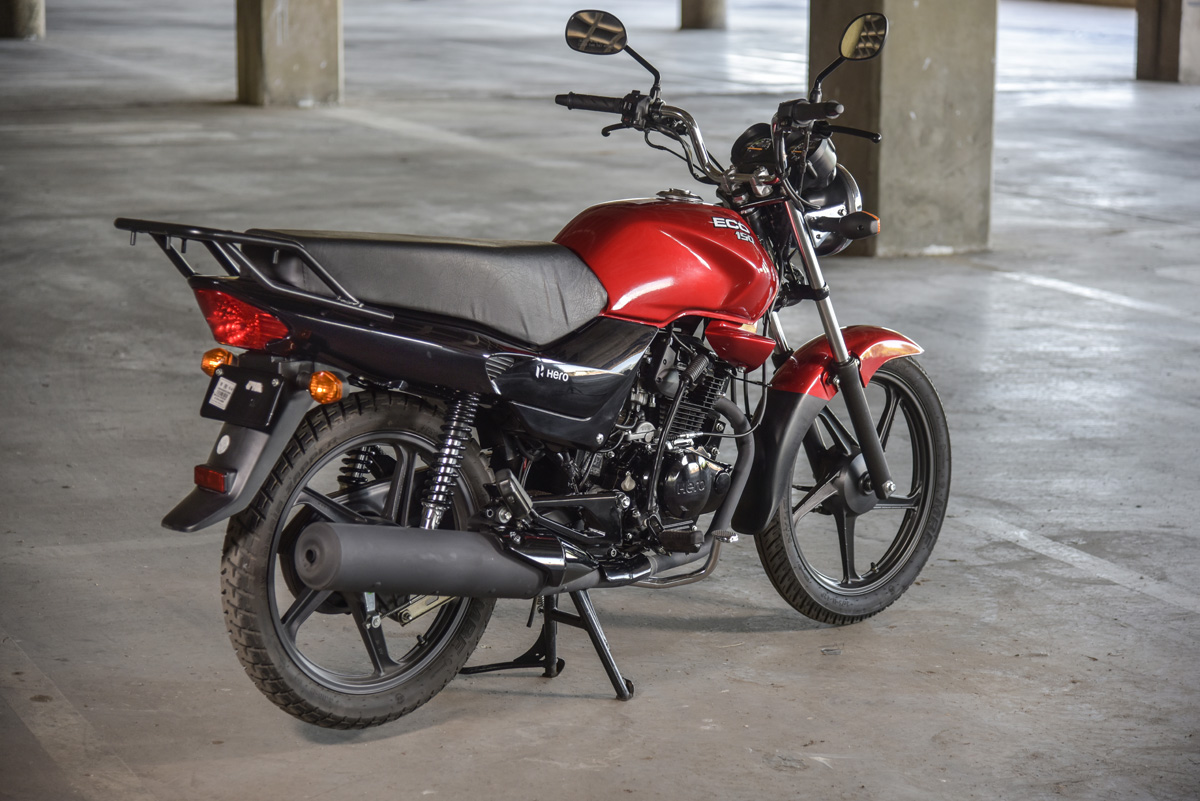 So Dave, what about the fuel economy test?
So, we did a fuel economy run on the Eco 150 in controlled conditions, using 1-litre of fuel, to our amazement, we travelled 66.5 kays on 1-litre. See how it all went down…
How to Become a Hero Dealer?
If you would like to explore the possibility of becoming a Hero dealer, contact Fire it Up.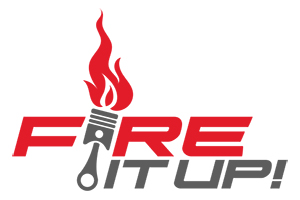 Tel: 011 467 0737
Web: www.fireitup.co.za
ZA Bikers Profile: Fire It Up!
Email: [email protected]
Social: Facebook / Instagram
New address: 1 Halifax Street, Bryanston, Sandton.
HERO ECO 150
For more information on the bike that we tested in this article, click on the link below…