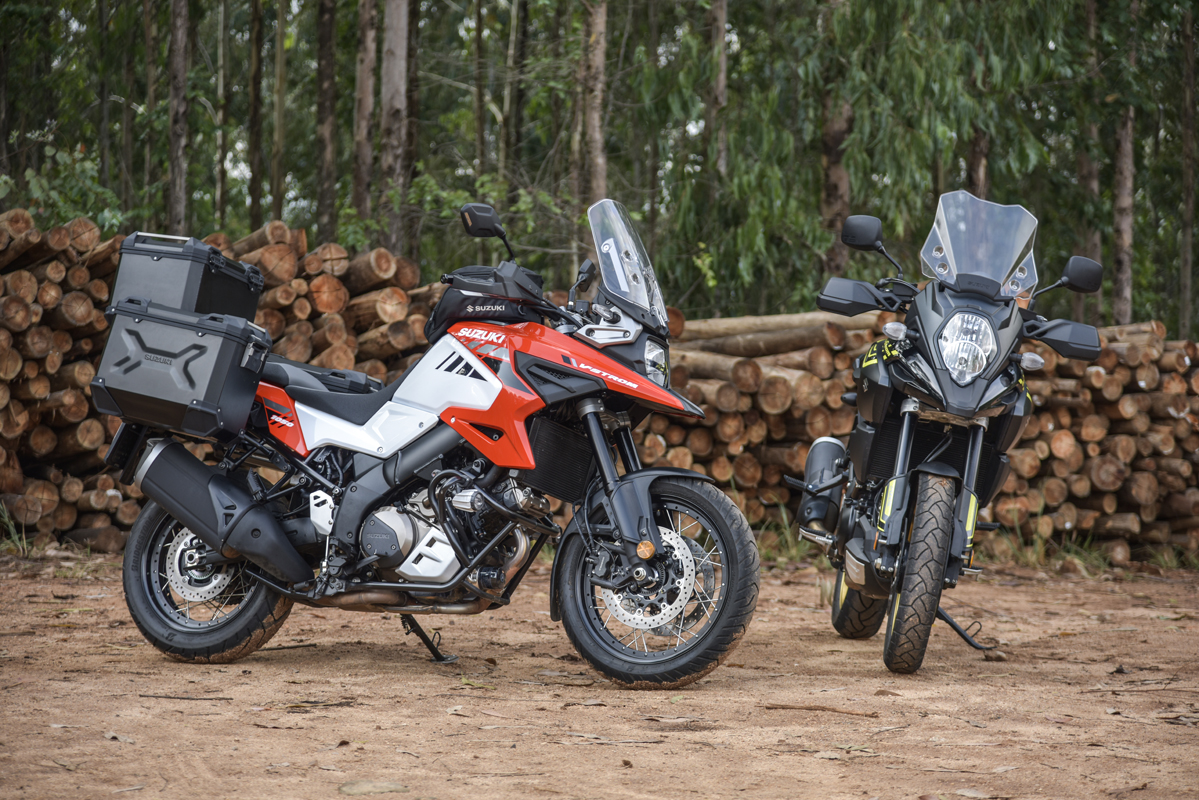 We recently had an occasion to re-acquaint ourselves with the all-road ability of Suzuki's trusty Adventure bike option, the V-Strom. Interestingly we had both the current model, in its nostalgic, yet new and handsome DR Big livery, as well as the old model with its Captain Quirky styling. In my original review of this bike, I commented that I was a little "yellowed out" by the bike with its yellow and black seat over complimenting the general yellow and black colour scheme. I felt that it would look way more fetching and classy with an all-black saddle. Lo and behold, the bike we picked up from Suzuki had an all-black saddle! Cool.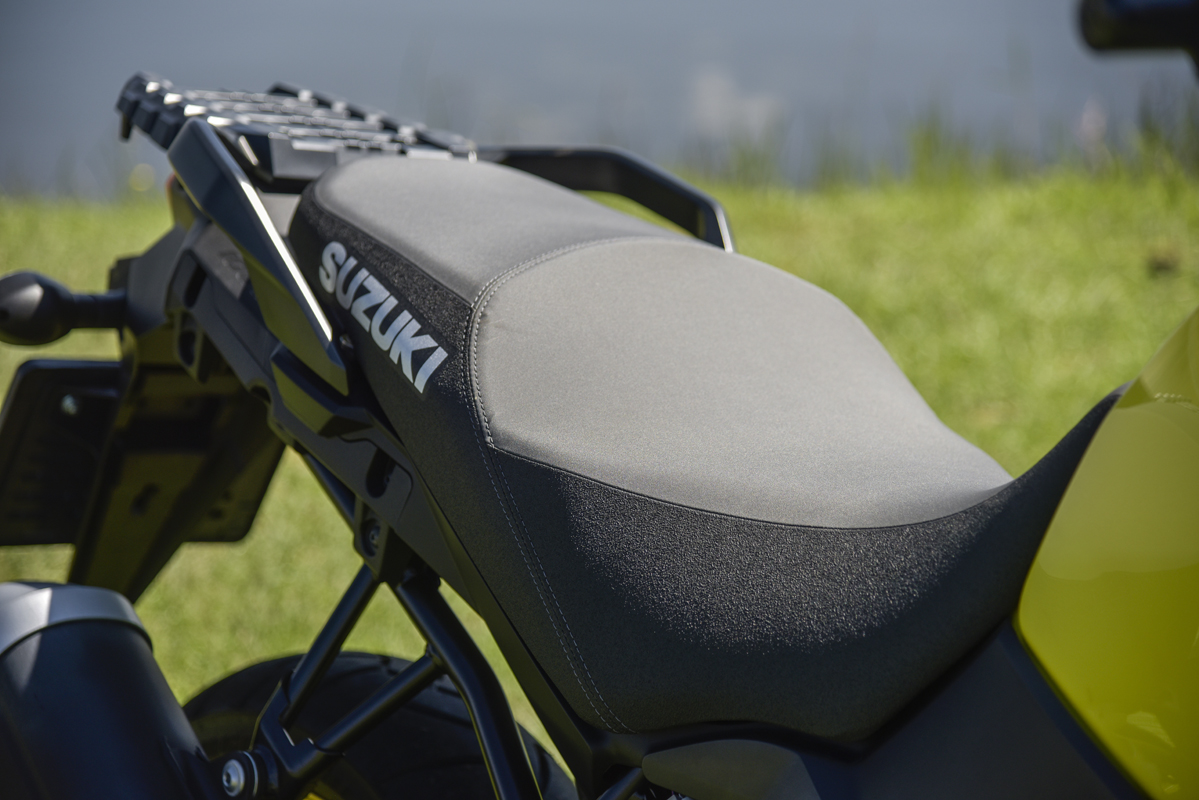 It is always interesting riding an outgoing model with the latest offering, and so it was with the 'Stroms. Suzuki has effectively, with Dr Big, brought the V-Strom into the modern digital era. A fly by wire throttle allows the fitment of cruise control, a huge plus on a big kilometre killing bike.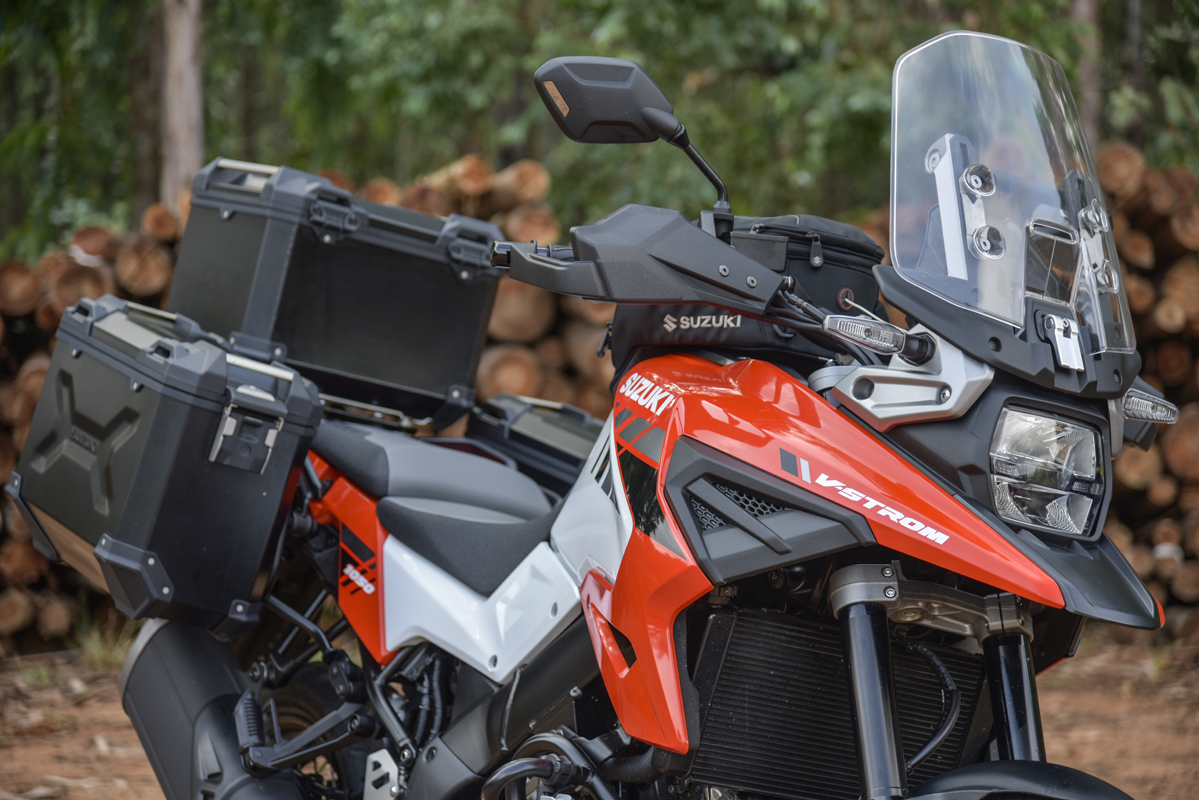 Traction control gains another level over Captain Quirky, as does the addition of engine modes, which make the bike easier to ride for a wider range of riders and uses. Hill start assist, an easy start function and automatic idle (stall resistance) are all made possible on the latest model thanks to its Bosch 6 Axis IMU. The new bike also has standard fitment engine protection bars. The digital dash is also upgraded to accommodate the additional features.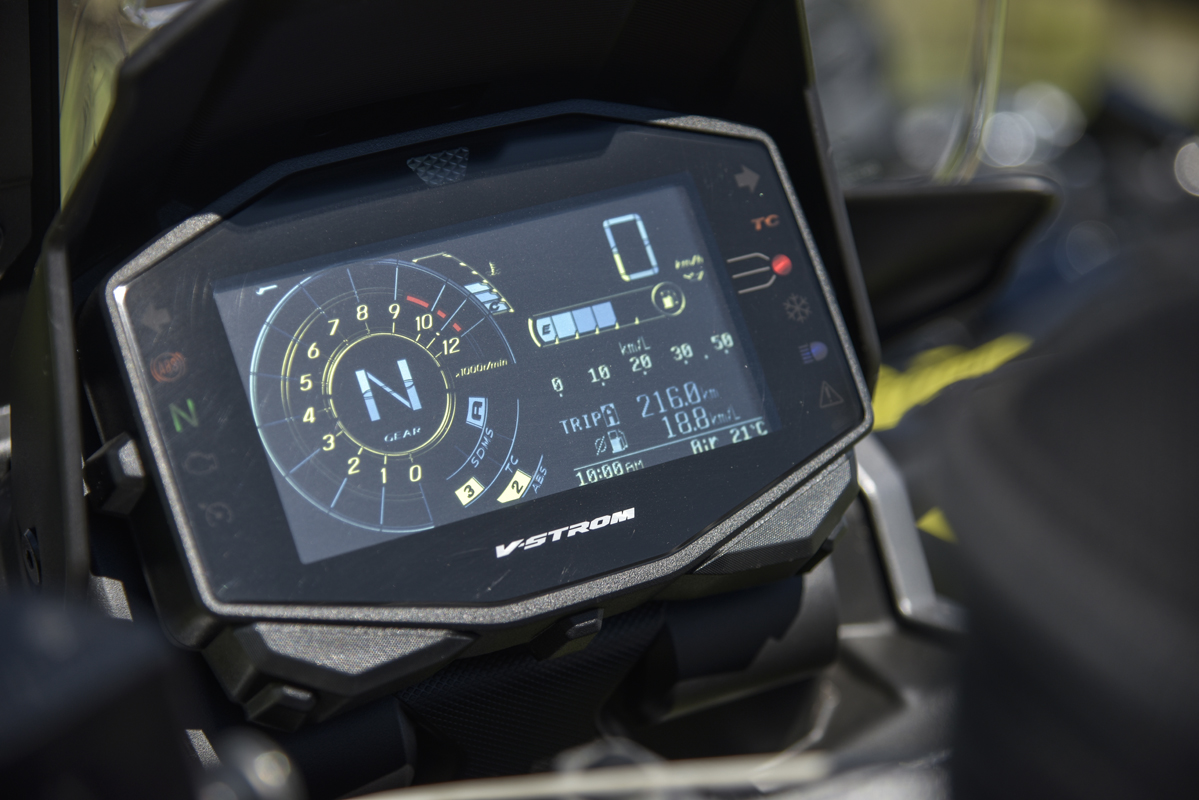 It was fascinating to feel how differently the two bikes ride. The suspension on the new bike is decidedly more plush than on the old, despite having lost 30 mm of travel. The new Strom is a super comfy way to smash huge distances. The motor is smooth and flexible and the ergos are good.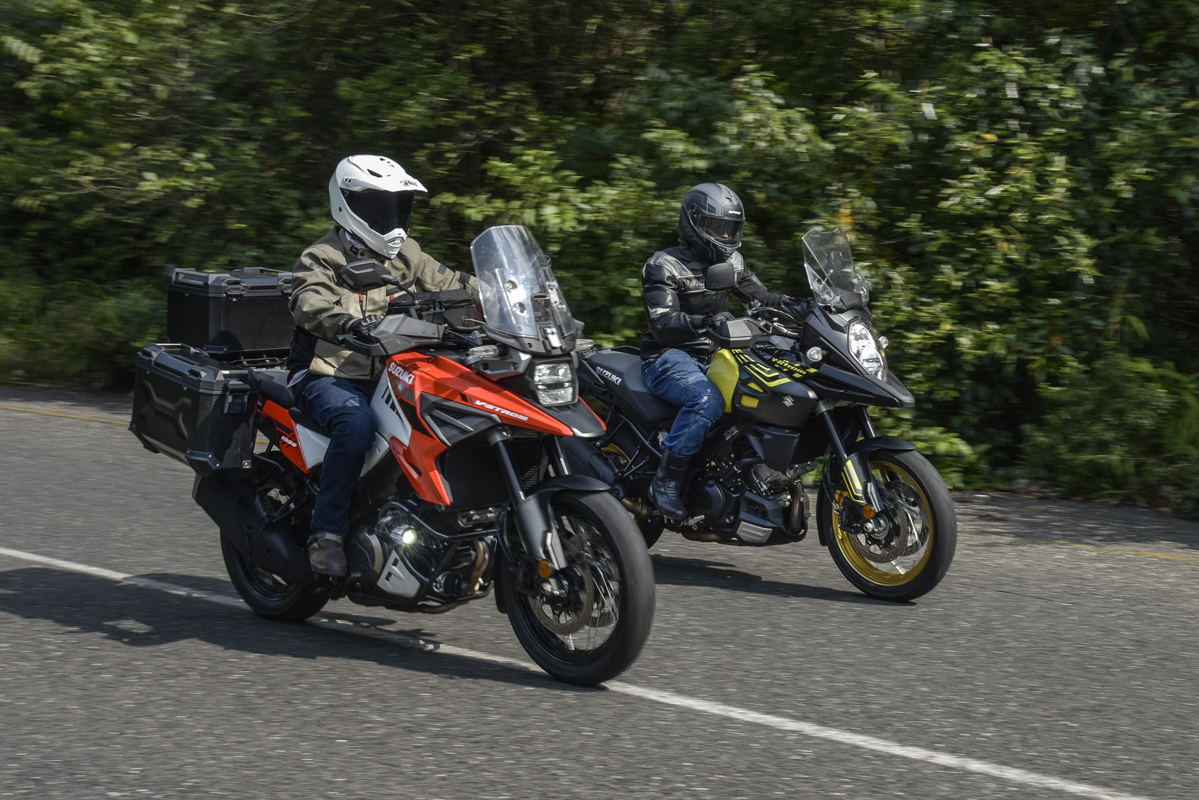 The adjustable screen can be set to suit without too much hassle, though not recommended on the fly. Our loan bike was fitted with the optional touring package comprising panniers and a top box. This became the mothership, swallowing three peoples overnight luggage and Bjorn's camera equipment.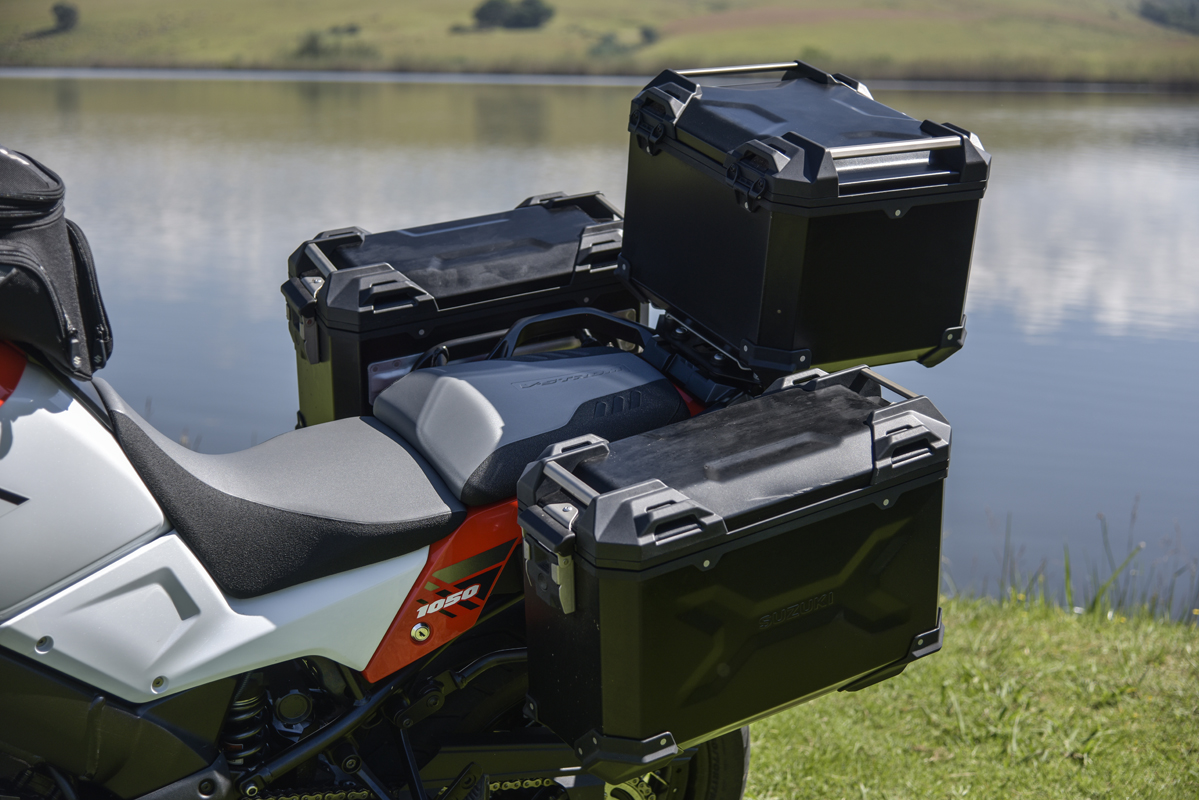 My closing comments in my review of this bike were emphasised on this trip. I said, "As a long-distance, comfortable, all-round mile-muncher, or Round the World trip option, it makes a compelling statement". Suzuki is running a couple of post lockdown specials, with those of us in mind who have been almost consumed by cabin fever and feel the irresistible pull of the open road. The new 'Strom, complete with panniers and top box for a reasonable R254,950. Without the luggage, you are in for R221,950. Certainly a hell of a lot of bike for that money. Legendary Suzuki reliability comes as standard.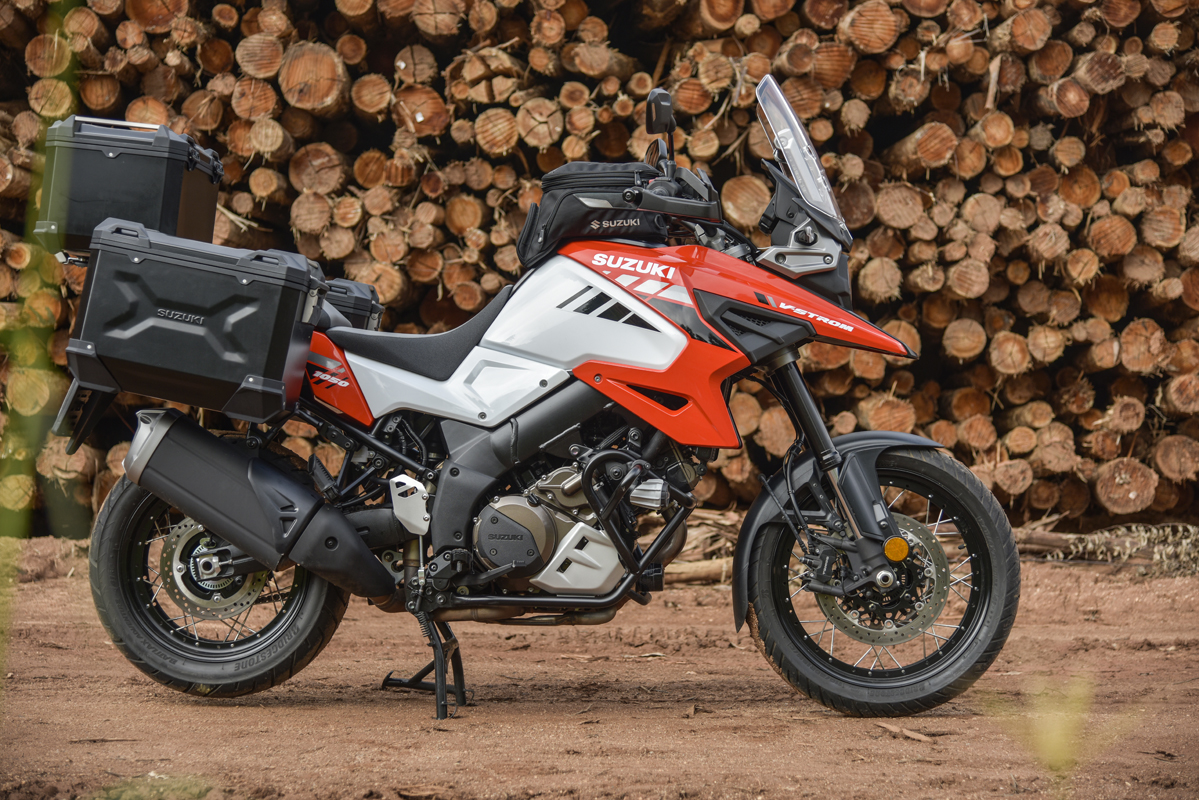 Enter Captain Quirky. It may be the outgoing model, but it makes a compelling statement. For those of us 'old school' dudes, it may be just the ticket. It is a simple, effective, good bike, without any bells or whistles.
Performance is pretty much on par with the new model, as the new model caters for Euro 5, and therefore, not really boosting what was, and still is, solid performance from the 1037cc mill.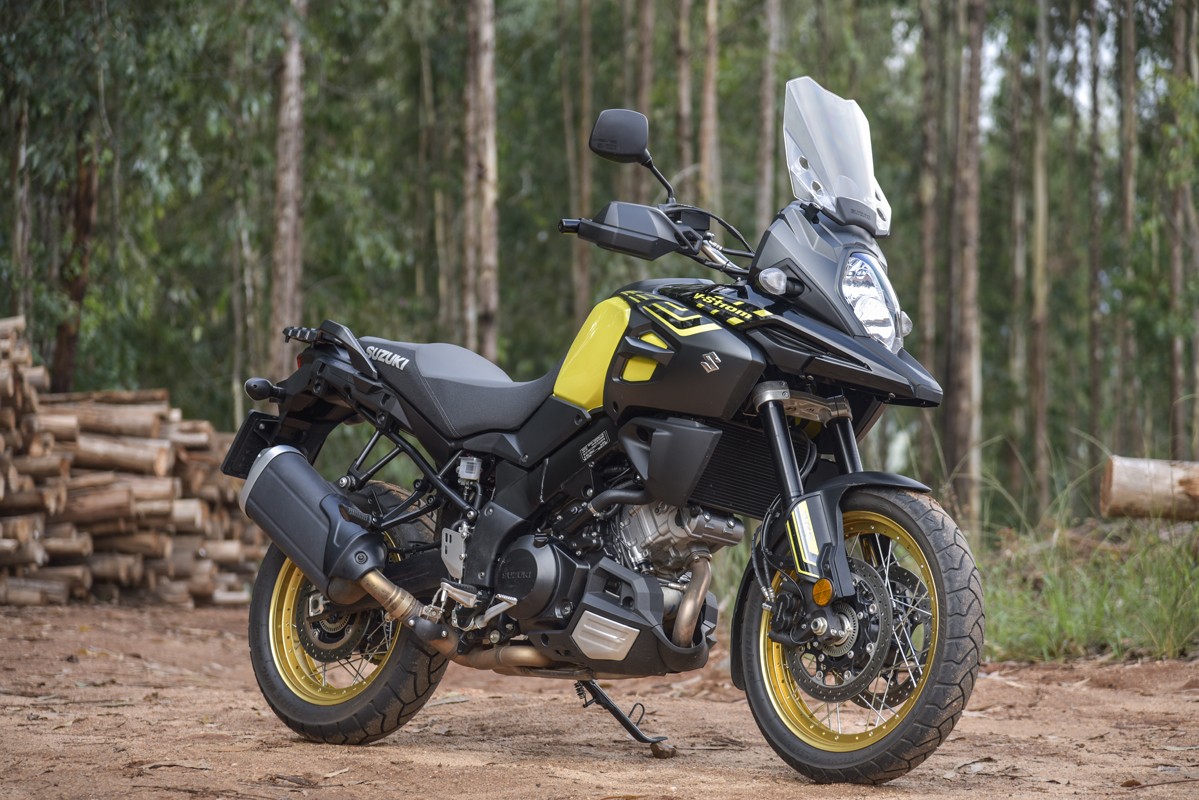 I actually think that for the R172,900 for which you can still pick up one of the few remaining 'old' models, you cannot get a more 'value-for-money' proposition Adventure bike anywhere. Especially since they have gone with an all-black seat! We thoroughly enjoyed our time with the 'Stroms, revelling in their all-round competence and ability. It remains the thinking man's choice of Adventure bike.
For more information visit: www.suzukimotorcycle.co.za