It was that time of the year again, where the itch to travel had to be scratched. Nothing clears the head like a long ride, and no ride does it as well as the journey from Pretoria to Sabie. With one Yamaha in the garage already and a deep love for the brand, I called our friends at Yamaha South Africa to see if they had something with long legs for the 1000 km trip.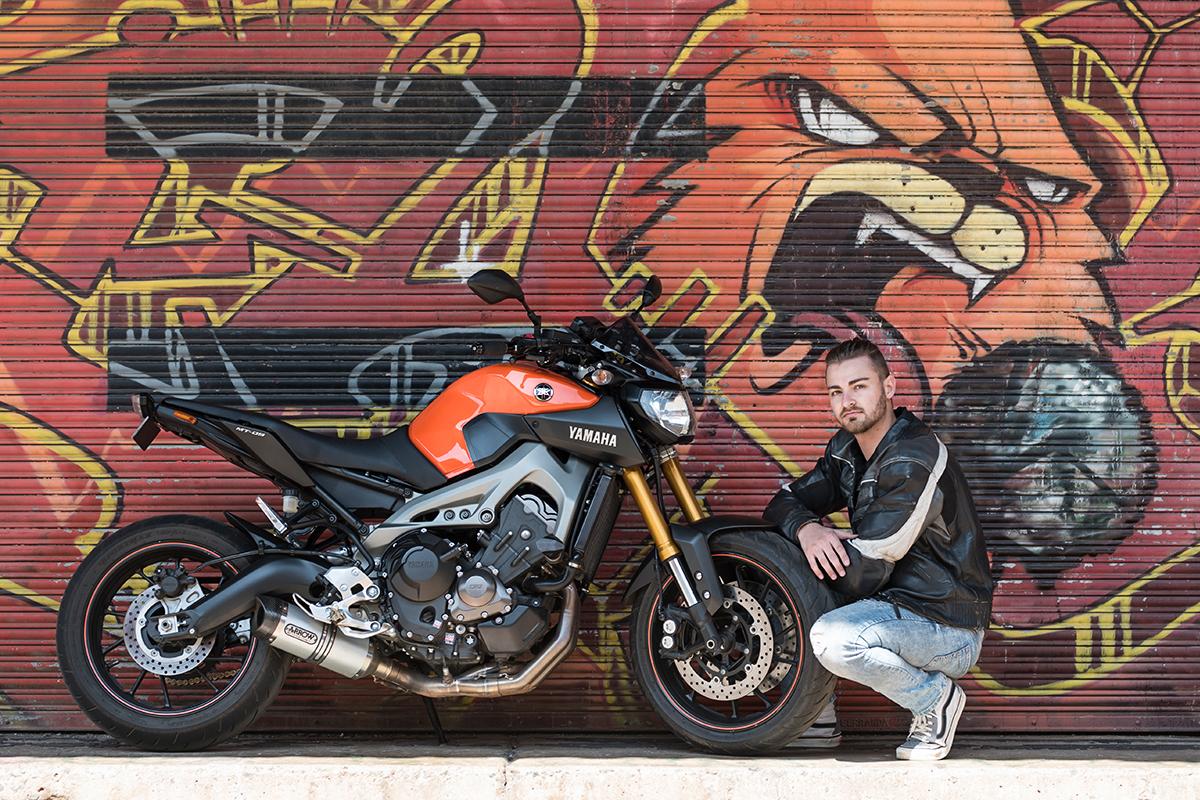 Yamaha have enough bikes in their stable to cure any form of rider's block. From elbow down track bikes and one-wheel-up hooligans, to dirt, adventure, commuter and touring bikes, you'll find just about anything.
Yamaha South Africa also have some sweet deals on their MT Range right now. While stocks last, you can get your hands on the Tracer 900 for R159,950, the Tracer 700 for R124,950, and the MT-03 for the bargain price of R84,950. With lightweight nakeds usually approaching six figures and sports touring bikes fetching prices well over 250k these days, these limited specials are not to be missed.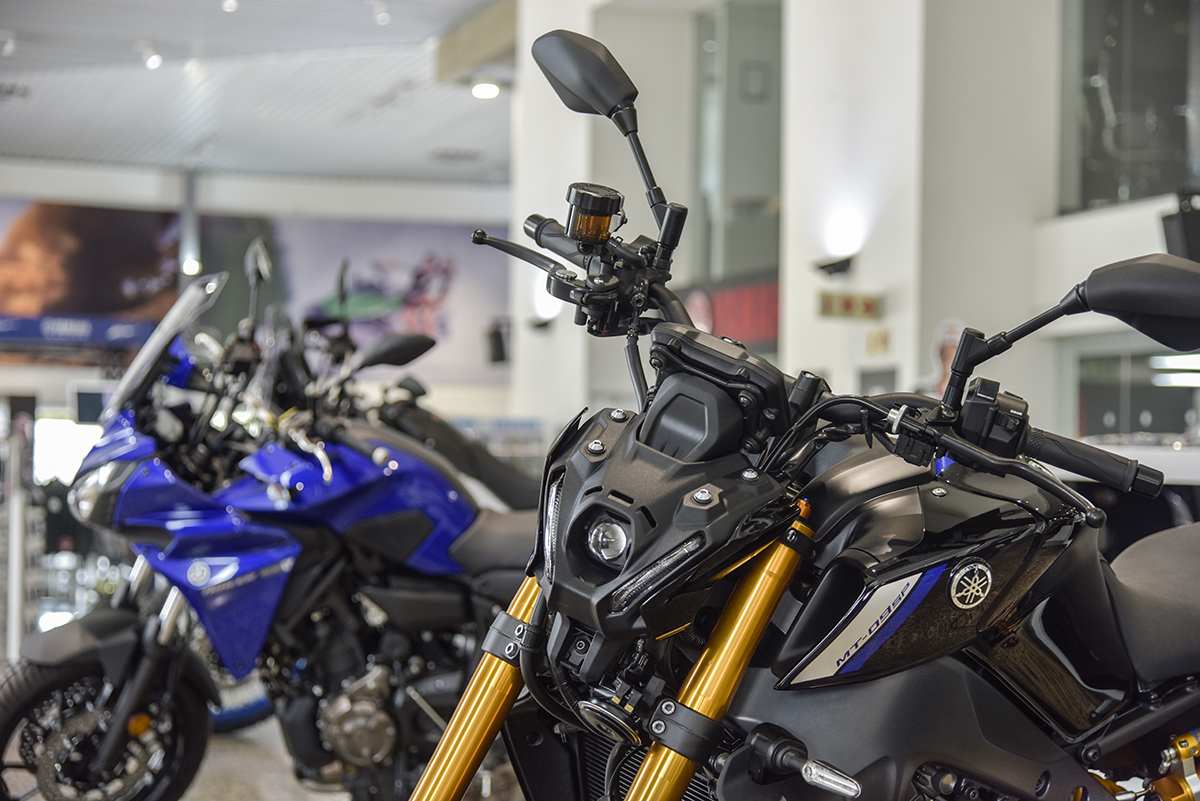 As the owner of a tricked-out MT-09, I was interested to see how the long-legged MT-09 Tracer would be on the open road. With its characterful CP3 inline-triple motor, plush ride, comfy ergos, sexy styling and dynamic ride characteristics, it was a no-brainer. Thankfully, Yamaha South Africa were kind enough to set me up with a Tracer 900 loaner for the trip.
With the Tracer's 18-litre tank filled, the adjustable screen on its highest setting and my preferred riding modes engaged, I was off to mountainous Mpumalanga. Carving up Mpumalanga is a joy, but you've got a 200-odd km highway ride to smash before you lean past 10 degrees. The highway was a breeze, with the Tracer sitting at a comfy 130 km/h at a mere 5,000 rpm, with another 6,300 rpm to spare.
By the time we passed the Belfast turnoff and parked off at Milly's for breakfast, I was already satisfied with the Tracer's overall comfort and lack of vibrations on the long open road. Although not equipped with cruise control like the Tracer GT, I didn't feel the need, as the smooth throttle response, narrow bars, handlebar risers and handguards helped it cut through the wind effortlessly. The Tracer's adjustable, soft seat (860 mm seat height, adjustable to 845 mm) took care of the rest.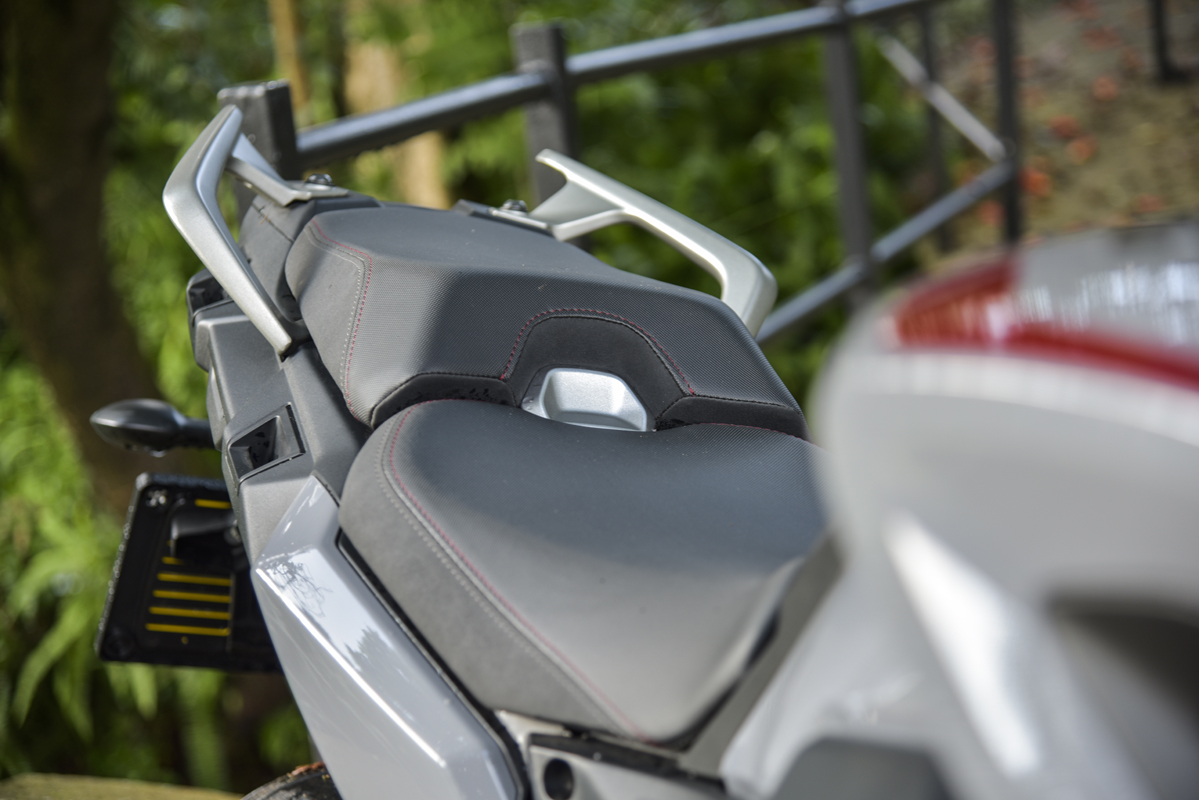 With breakfast digested and the straight roads behind us, I was excited to baptize the Tracer on the holy tarred twisties around Sabie. With a longer wheelbase, KYB suspension and a 20 kg increase of weight over the MT-09, the Tracer is less twitchy and more stable through the fast sweepers. Chasing down my colleague, Dave, on his KTM 1290 Super Duke GT, made me realise there isn't much in it when it comes to real-world performance.
The electronics package on the Tracer is super easy to use and understand on the display, but I think Yamaha could have simplified it even more. There are three throttle maps, two traction control settings and fixed ABS. The two main maps are too aggressive and too mild, so I prefer to put the bike in the third, 'Standard' setting, and play with the traction control levels.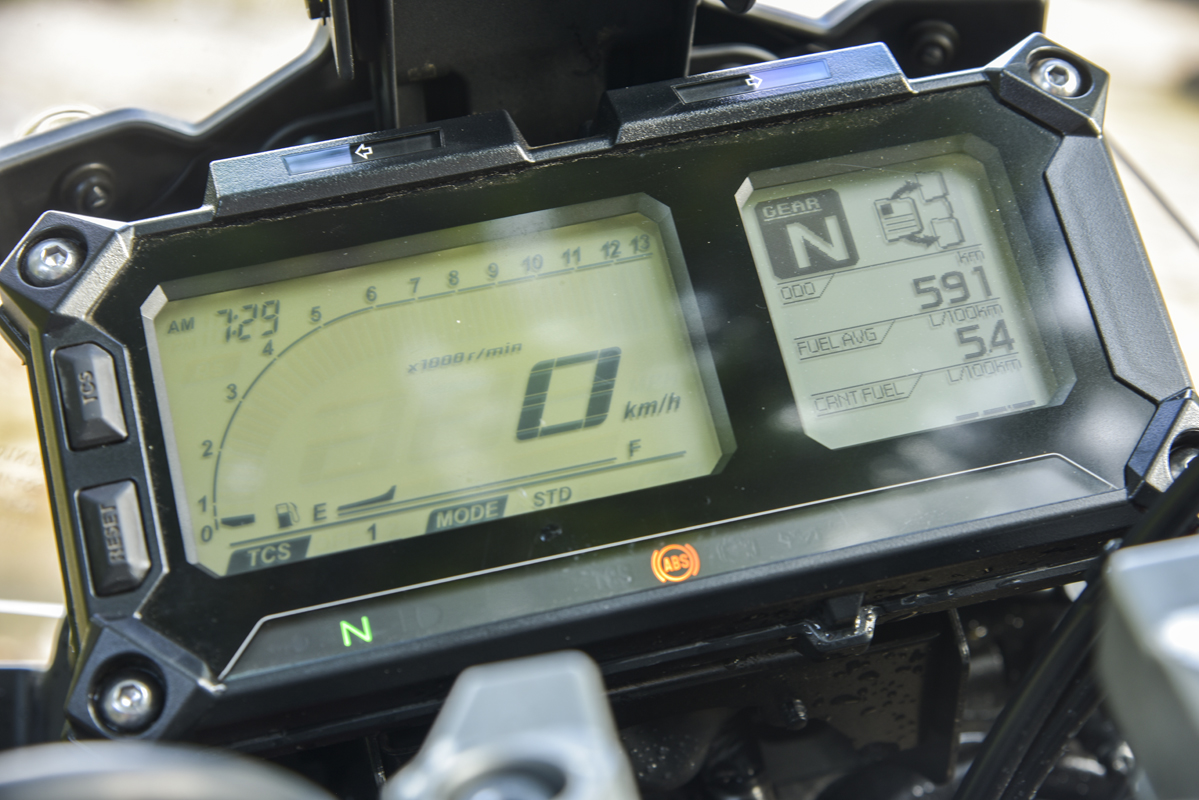 We rolled into Sabie to enjoy the last few hours of sunlight, and to carve the once billiard table smooth '22.' With tighter corners on the 22, I decided to leave the Tracer in fourth gear, relying on the 115 hp @ 10,000 rpm and 88 Nm @ 8,900 rpm to shoot out of turns, and using the triple's engine braking to slow me down. Although not equipped with a quick-shifter like the GT, the light pull of the slipper clutch and smooth gearbox made it a single-finger exercise.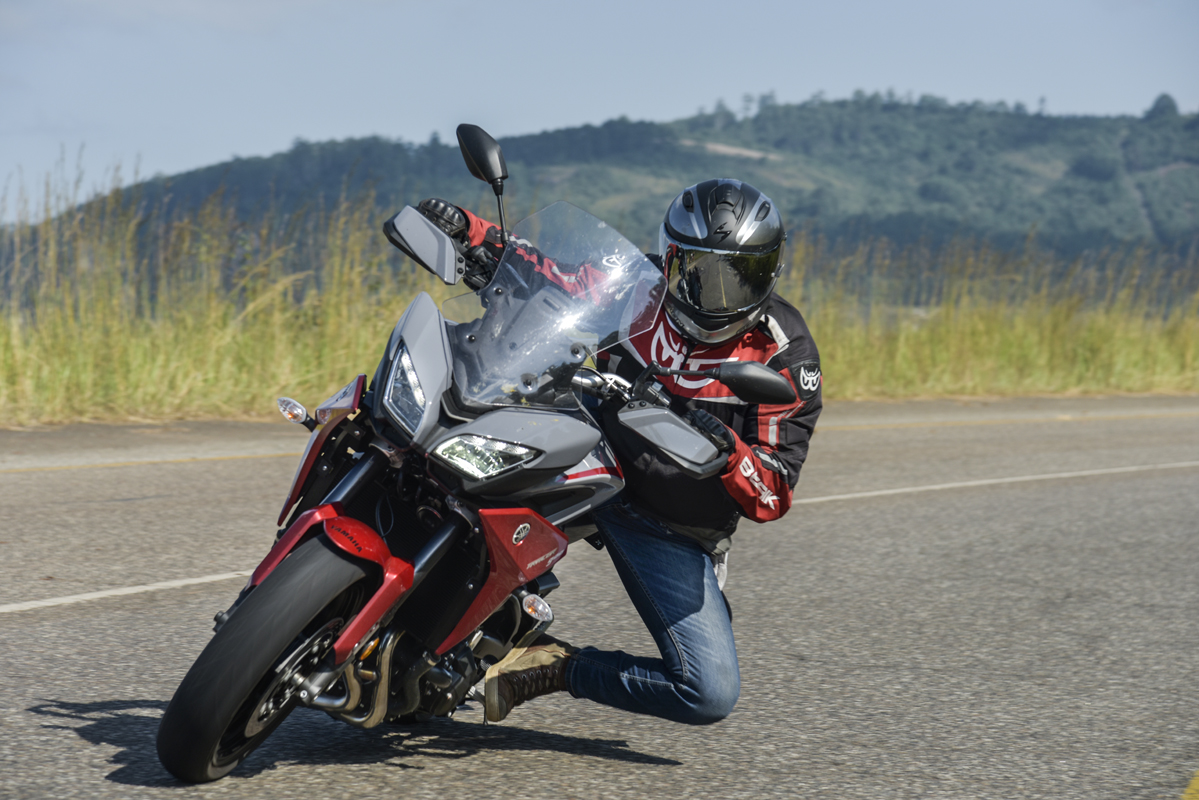 At the end of a less than economical ride, I was surprised to see a return of 20 km/l, giving you a sports touring range of over 360 kays between fill-ups.
There are some standout features that make this bike super appealing at its low price. For starters, I love the angular design and the 'armour grey' colour, adjustable low and high beams, charging port and centre stand—not commonly available on a base model.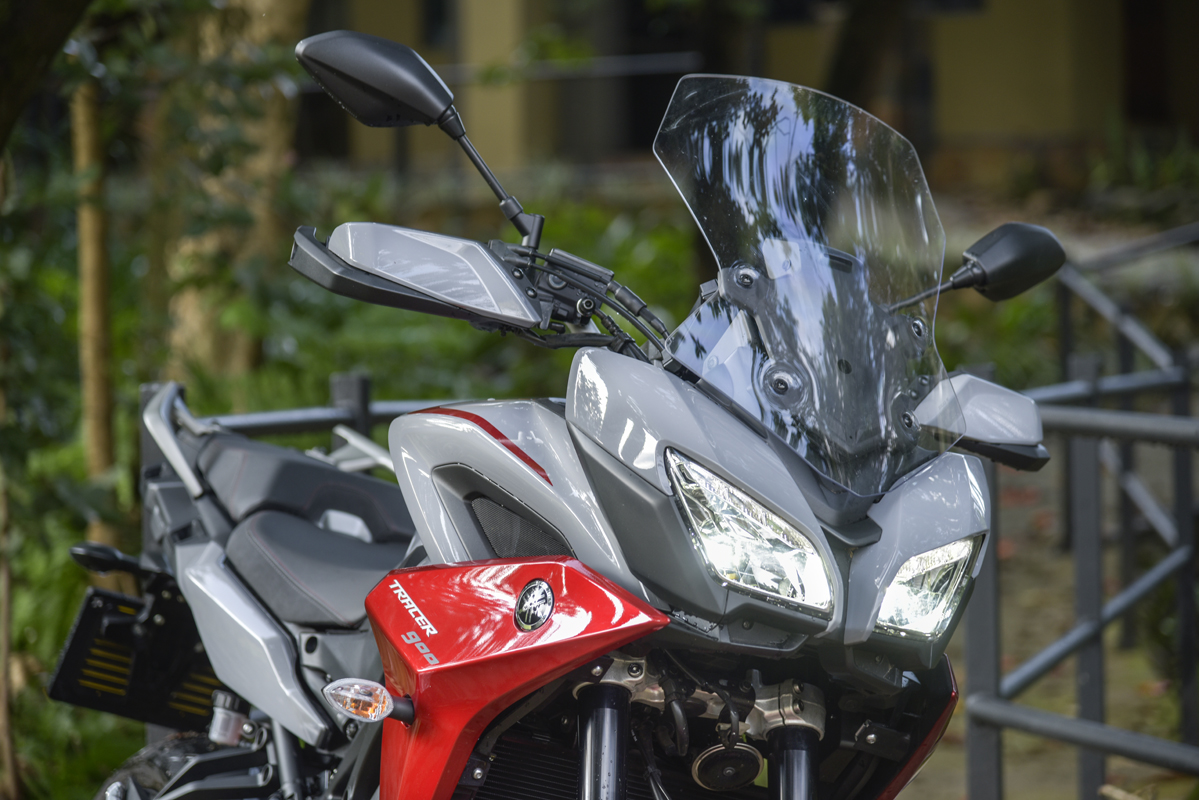 You don't get as much touring-worthiness as the GT, but the standard Tracer is a winner with its current R20,000 discount, which equals a R40,000 total saving compared to the GT. But the GT does come with a TFT display, panniers, a quick-shifter, upgraded suspension and cruise control.
When there's so much to like, you really start to nitpick—but the Tracer's only downer is a fixable one. I never seemed to gel with the screen, which caused horrible buffeting on both its high and low settings.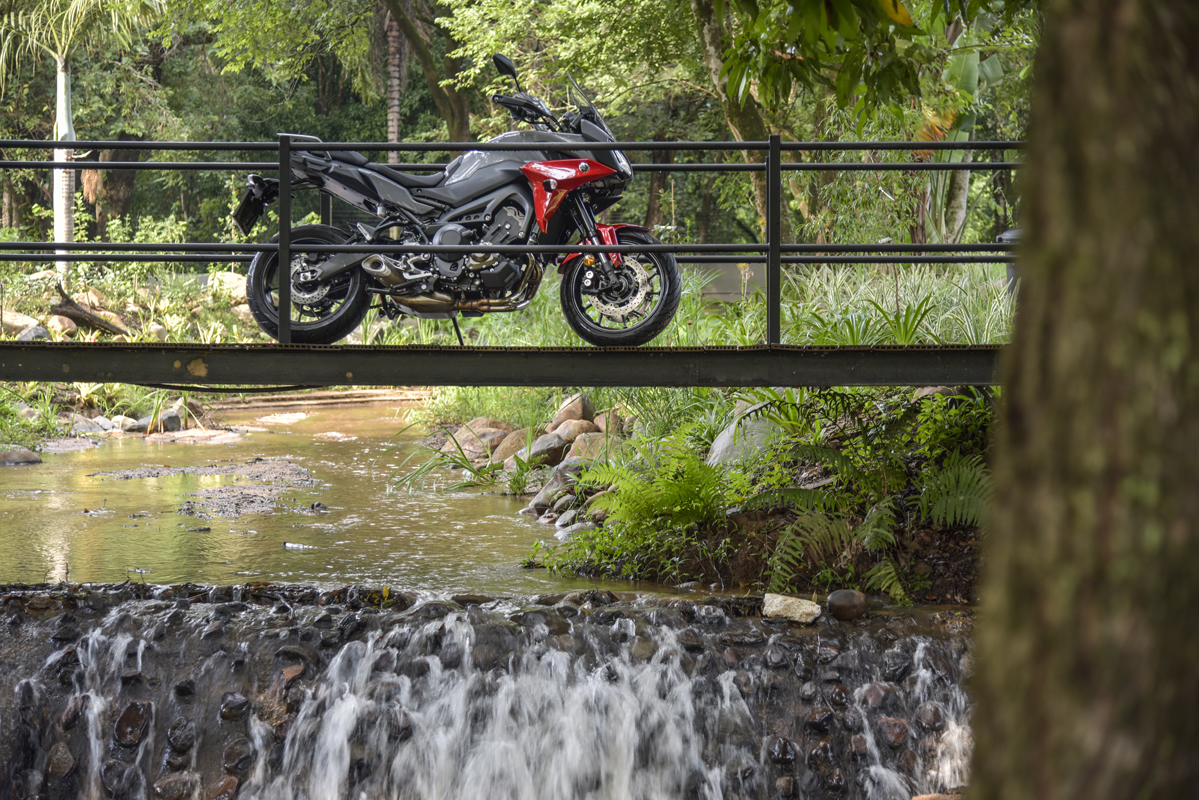 Thankfully there are some aftermarket ways around this: buy a larger touring screen, or a small fly screen. I've even seen some owners hack their standard screens down, allowing the air to flow evenly onto your helmet and chest.
For someone looking for a do-it-all bike, that rides on the road 90% of the time and maybe does the odd mellow dirt road, the Tracer 900 is a great option. I'll go one further and say that anything with this motor would be loads of fun. But is it more fun than my Yamaha MT-09? Yes, and then some.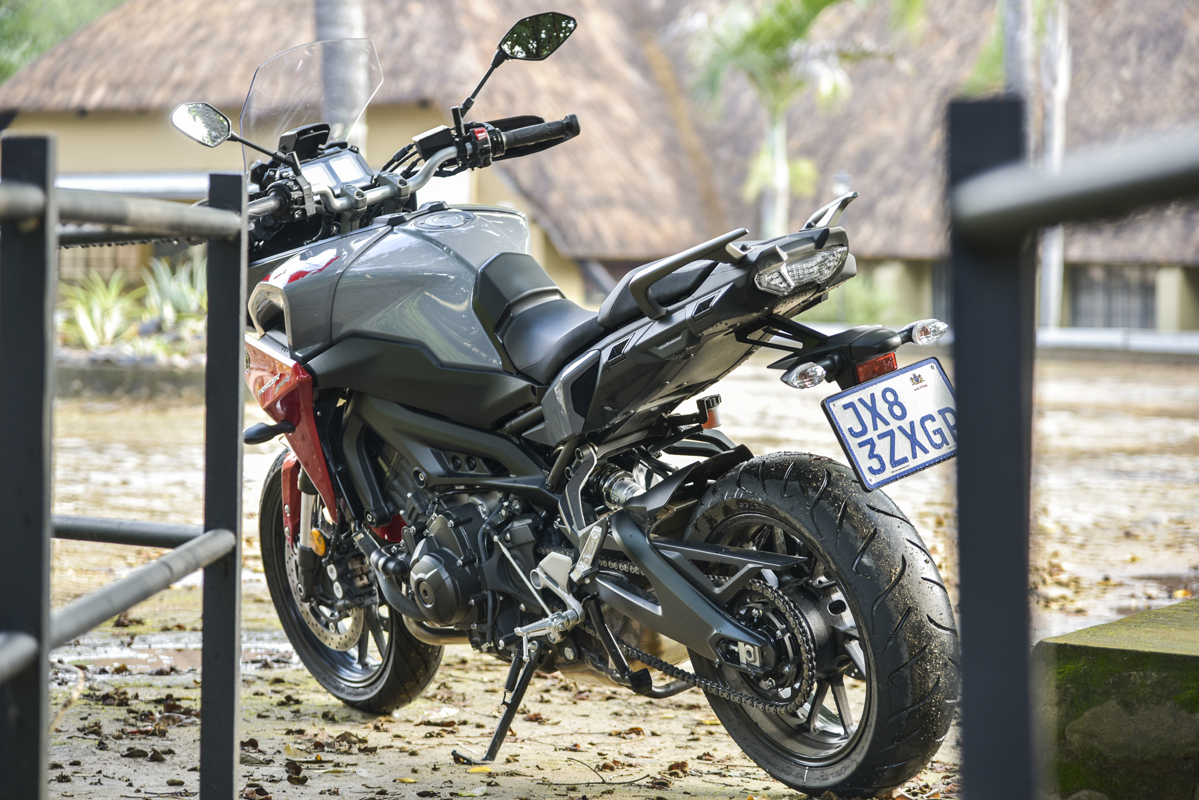 Yamaha MT range promotion
Getting back to Yamaha's current MT range deals, here's a little more info on the bikes on offer…
Yamaha MT-09 Tracer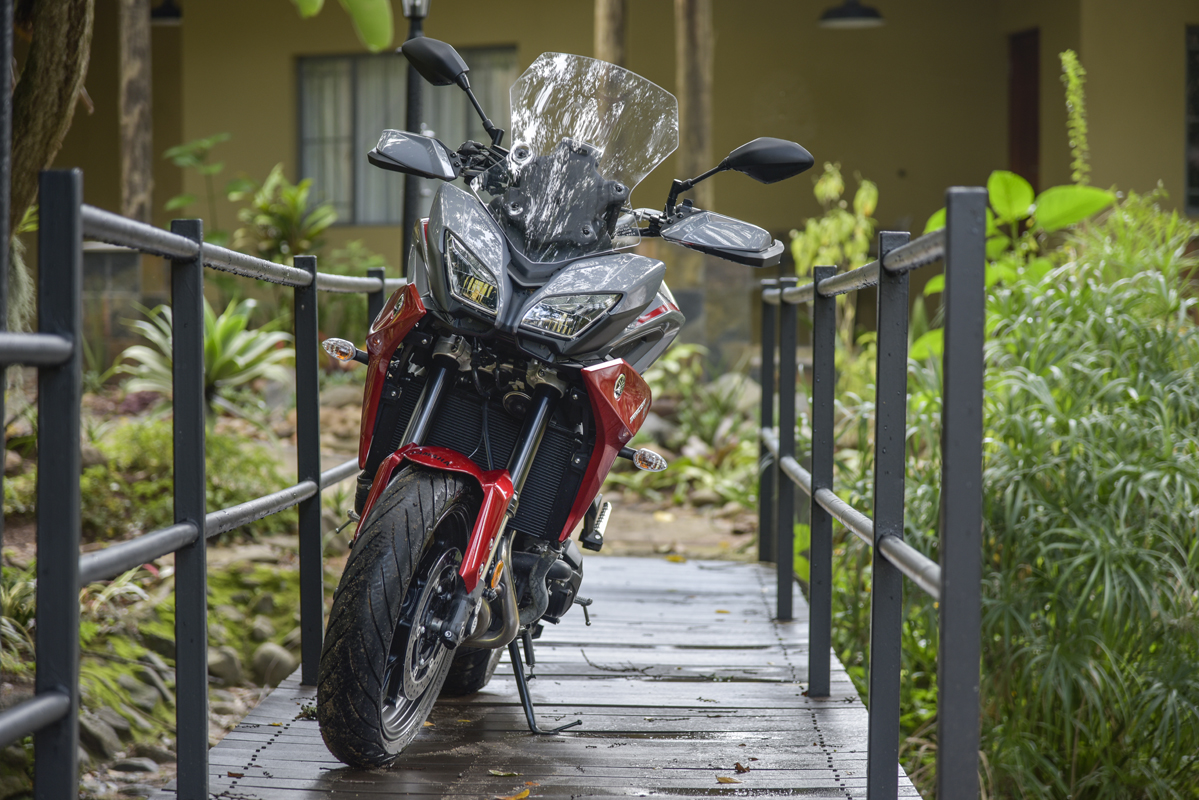 The Yamaha MT-09 Tracer is a fantastic all-rounder, blessed with one of the greatest engines in all of motorcycledom. The gruff triple never fails to deliver and excite—it's as comfortable being short shifted or using its torquey midrange, as it is bouncing off the rev limiter. This makes the bike appeal to all riders, especially given its capable chassis and suspension. Tour with a passenger in comfort, or hang with sport bikes in the twisties… the choice is yours.
At R159,950 while stocks last (R20,000 off the usual price), you'll struggle to find more bike for the money.
For more information on the Yamaha MT-09 Tracer visit – www.yamaha.co.za
Yamaha MT-07 Tracer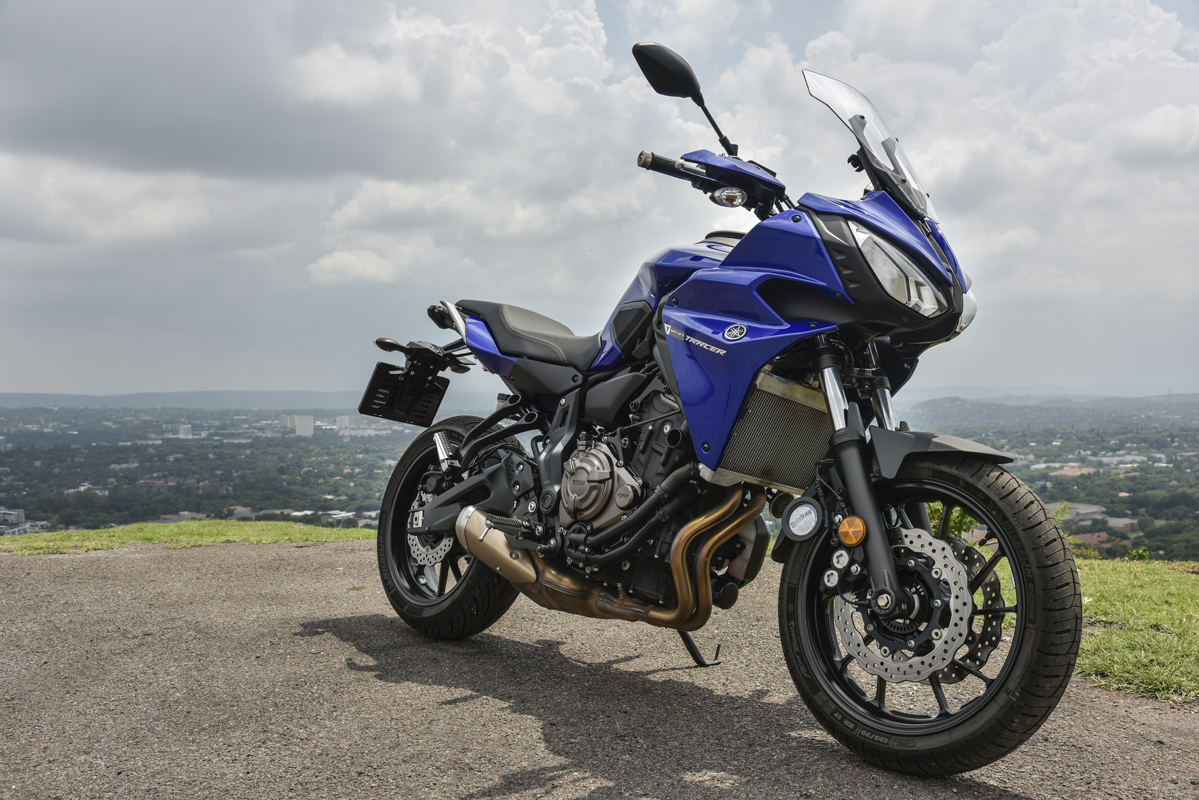 Our colleague Dave Cilliers was so enamoured with the MT-07 Tracer, he actually bought one. Here are his thoughts:
"I went into Linex Yamaha Lynnwood to ride the spanking new Ténéré 700, having long been a fan of Yamaha's brilliant parallel twin motor, that powers the MT-07, Tracer and T7. On the showroom floor stood a MT-07 Tracer, on a promotion that priced it at a very attractive offering compared to its adventure sibling, the T7.
"If like me, you ride your bike daily, you probably ride your adventure bike on the tar 90% of the time. Here was an opportunity to buy the Tracer, with superior tar road ability to the T7, for an absolute steal!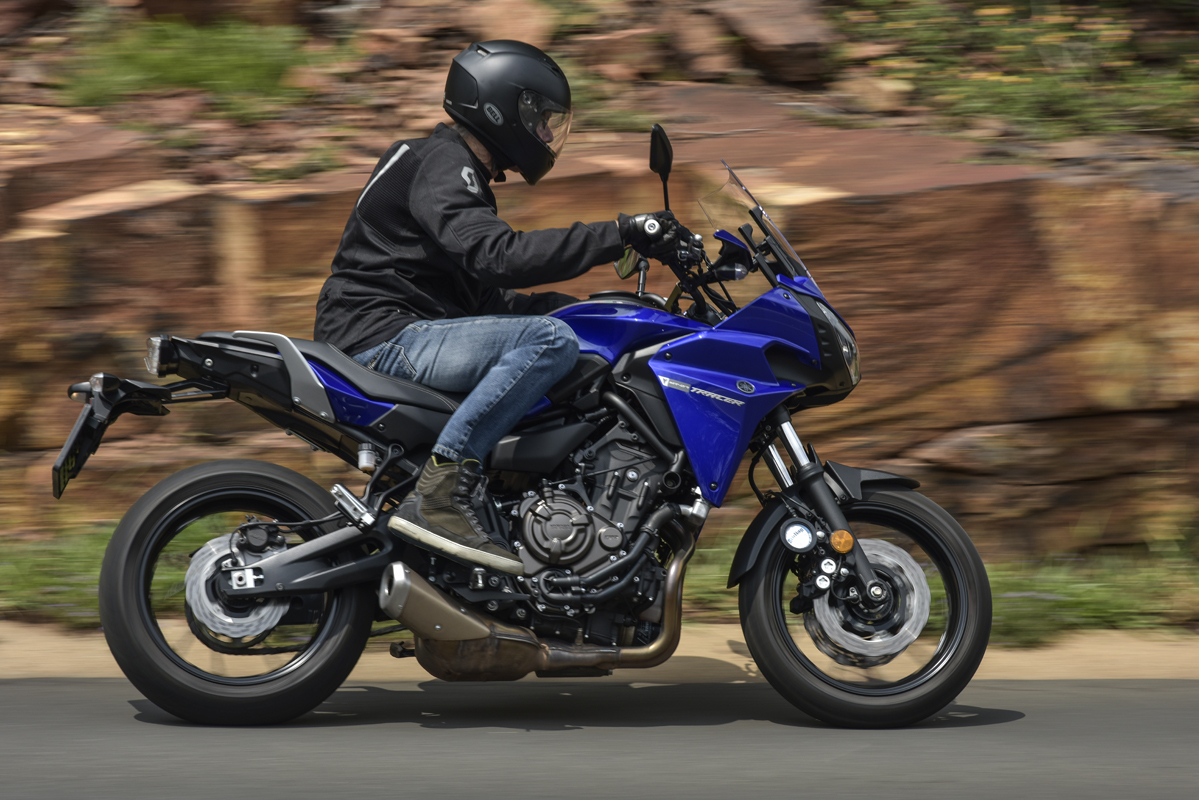 "Admittedly I do still own an adventure bike as well, but the MT-07 Tracer has become my daily ride. It is fast, comfortable, and with its 17-litre tank, allied to sub 4l/100 kilometre consumption, a brilliant middleweight tourer too.
"I must be honest though, the more I ride and enjoy my Tracer, the more the T7 is on my radar as my adventure go-to bike. I may just end up with two MT-07 engined bikes in my garage. Yamaha deserves to have these bikes flying off dealership floors!"
The Tracer 700 will inject a little character into your daily commute for a mere R124,950 )(R20,000 off the usual price), so get it while it's hot!
For more information on the Yamaha MT-07 Tracer visit – www.yamaha.co.za
Yamaha MT-03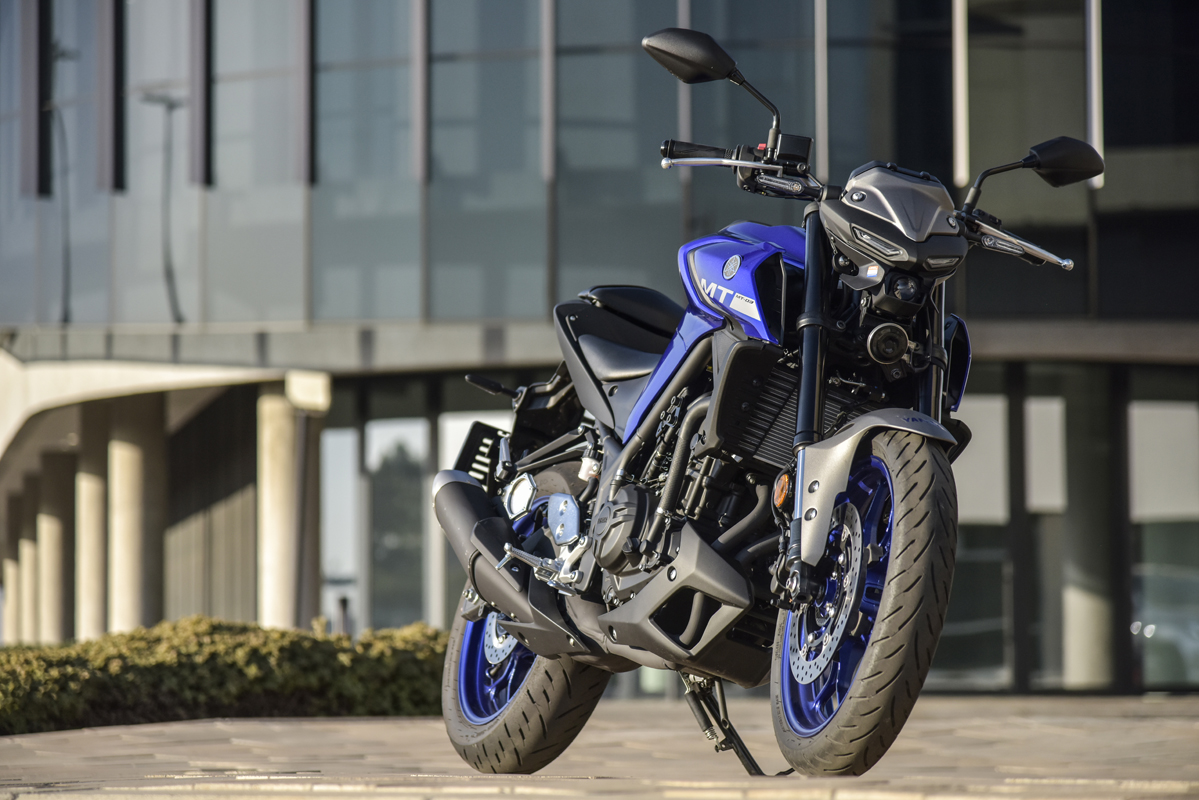 If you've read our review of the Yamaha MT-03, you'll know that it deserves a seat at the 'MT' table. It lives up to the family name by bringing the torquey yet high-revving 'Masters of Torque' personality to the lightweight naked segment. Overall, the little MT is a well-rounded package that hits the spot, with great build quality, exceptional riding dynamics and a peachy motor to round it all off.
The MT-03 used to set you back R94,950, but while stocks last you can enter the MT family for the bargain price of R84,950.
For more information on the Yamaha MT-03 visit – www.yamaha.co.za
Yamaha Tracer 900
For more information on the bike that we tested in this article, click on the link below…