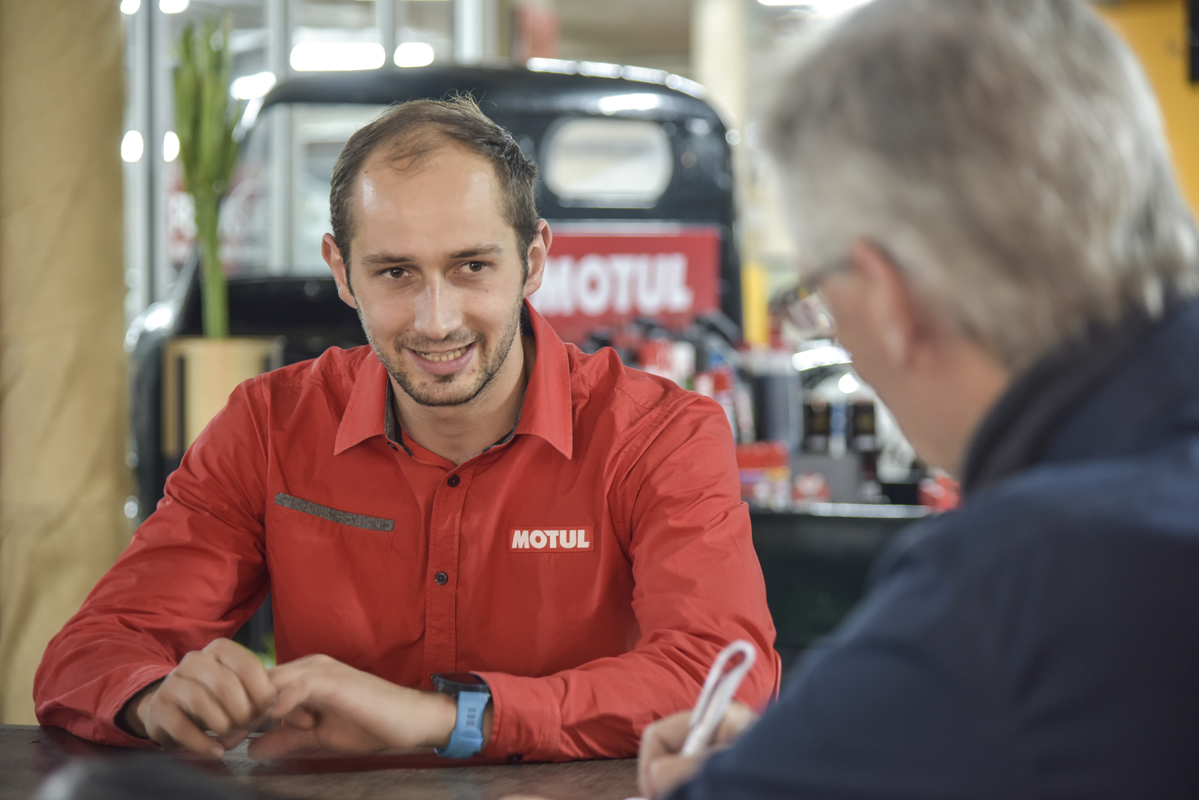 We caught up with Taki Bogiages to chat about all things oily and Motul's 'Know your Oil' initiative. Taki's journey with Motul started way back in 2013 as a sponsored off-road racing athlete and Motul Ambassador. This long term relationship grew to the next level when Taki, a B.Sc Chemistry graduate, was appointed as Motul's Business Technical Manager in August 2019. He graduated top of his course in Tribology. In case, like me, you don't know what the hell 'Tribology' is, it is the study of lubricants. Well, now we know! As soon as he starts talking oils and lubricants his enthusiasm is palpable. Here is a guy living his dream.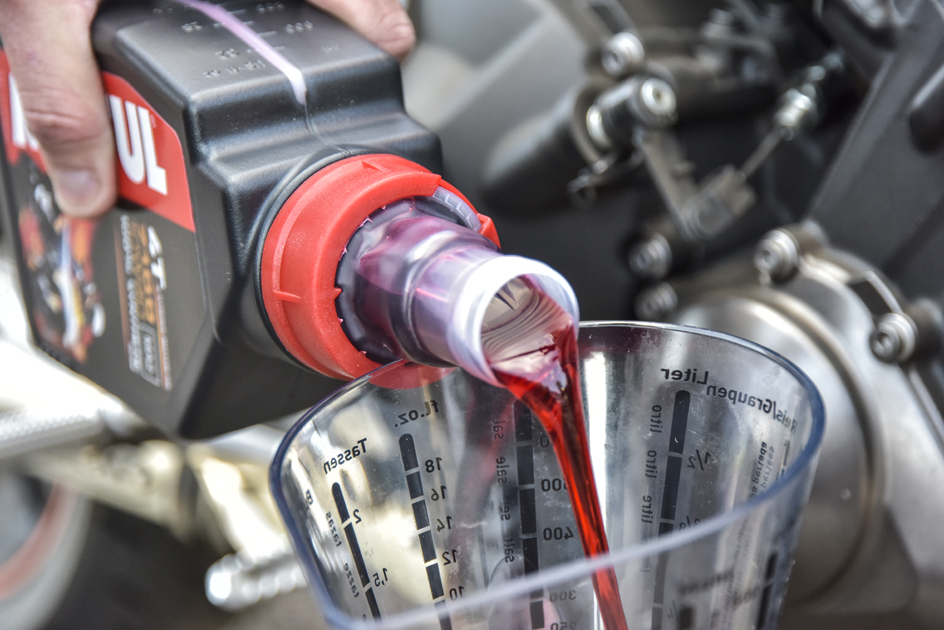 I asked him about Motul's race oil, 300V (The 'V' is for victories). Under development since 1971, it is Motul's first 100% synthetic race oil. They brought the first semi-synthetic oil, Century 2100, to market way back in 1963. 1953 saw Motul develop the first multigrade oil. I asked Taki if it is a good idea to run a race oil like 300V in our road bikes. His answer was really insightful. Whilst there is no doubt that it will provide superb lubrication, one must understand that it is a specific race oil and, as such, does not contain additives like antioxidants normally found in regular road oils. It also has no specs as such. Motul is not likely to share their race oil recipe with all and sundry! This can be a problem in that bike manufacturers specify certain specs for their recommended oil. This could be a problem in the event of a warranty claim. 300 V will certainly offer the best protection and performance for your engine. If you do use 300V, then it is advisable to change the oil more often than with a regular road spec oil.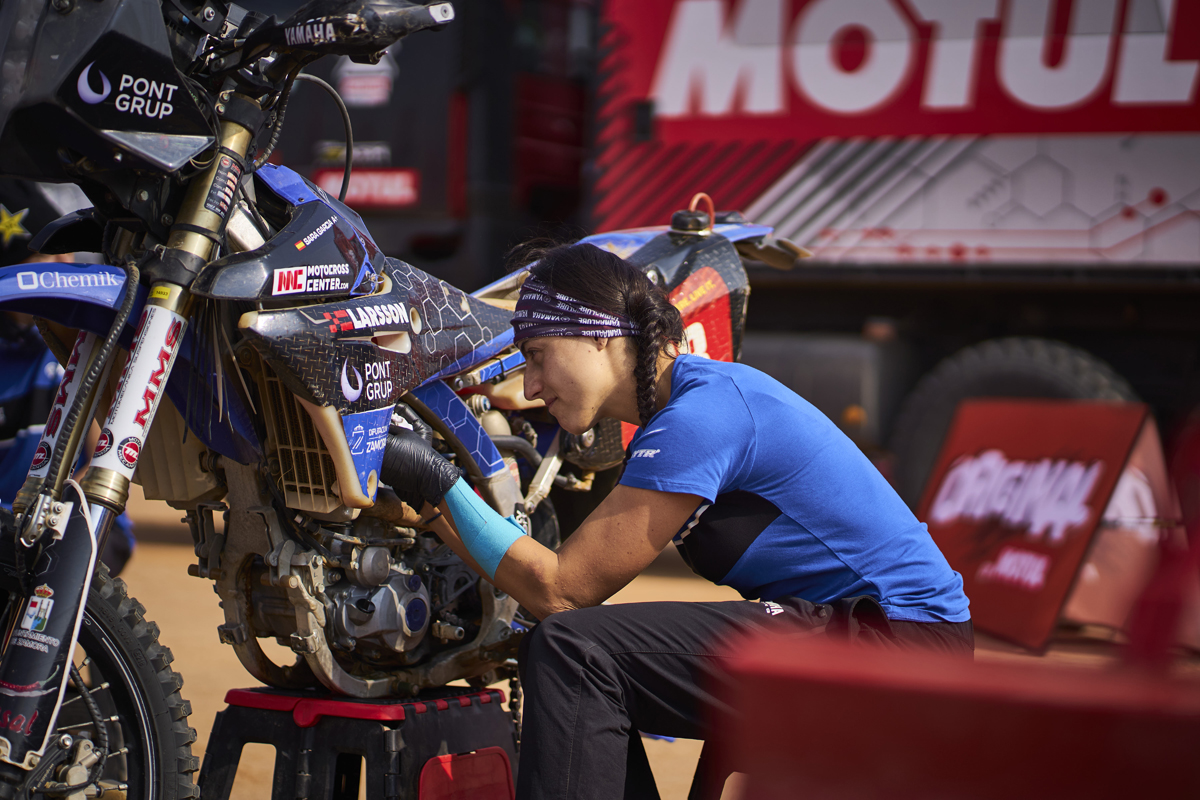 Why is a premier oil essential? Taki points out that reduced fiction results in more power, better fuel efficiency and lower running temperatures. Incredibly, tests on his race bike showed an 8% power gain just by changing the oil, whilst bolting on an R20,000 aftermarket race exhaust, only gave a 6% gain. Go figure! If you run neck and neck with your mate, perhaps you need to do an oil change and smoke him! You can do a lot of oil changes for R20k!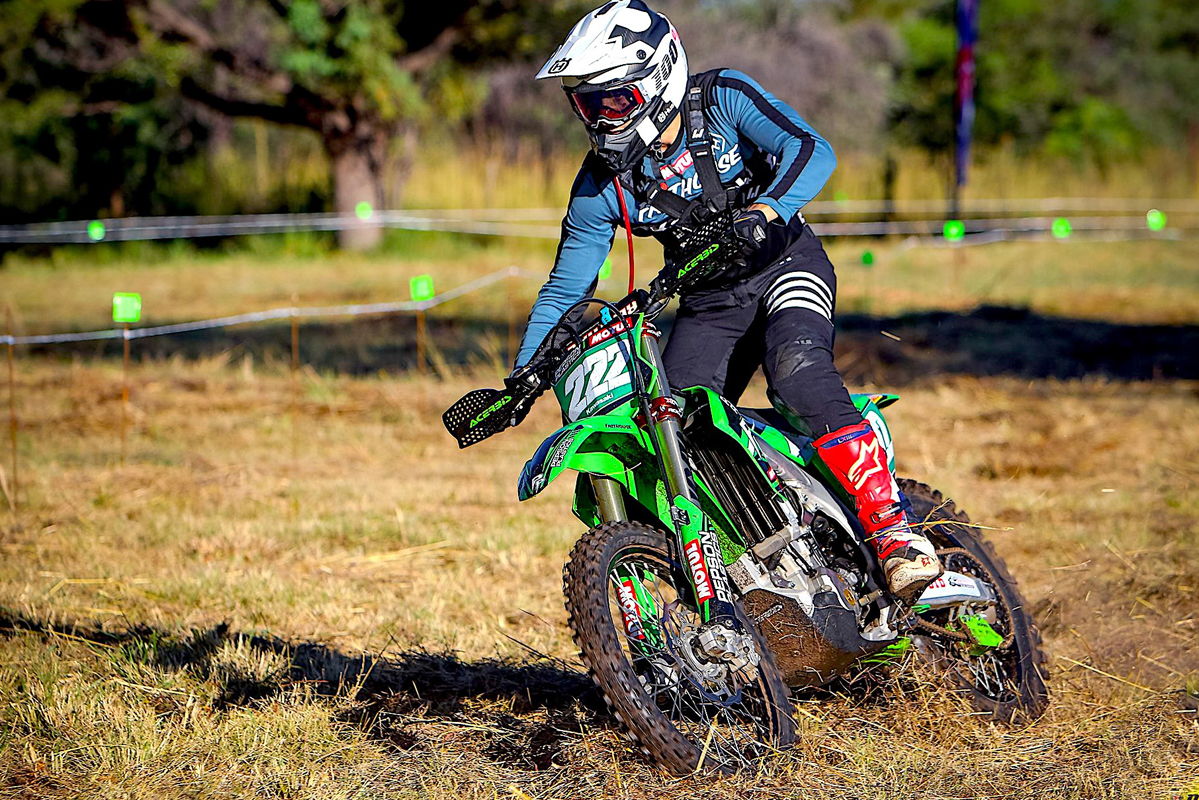 We chatted about Motul's race Lab deployed at big race events such as Dakar. They serve all the competitors, irrespective of what oil they are using. By analysing all these oils they can give feedback on engine health to the racers and also, if analysing another brand, see if any competitor has any advantage over their own oil, which then allows further development to maintain their competitive advantage. They simply never rest on their laurels, but always strive to reach greater heights.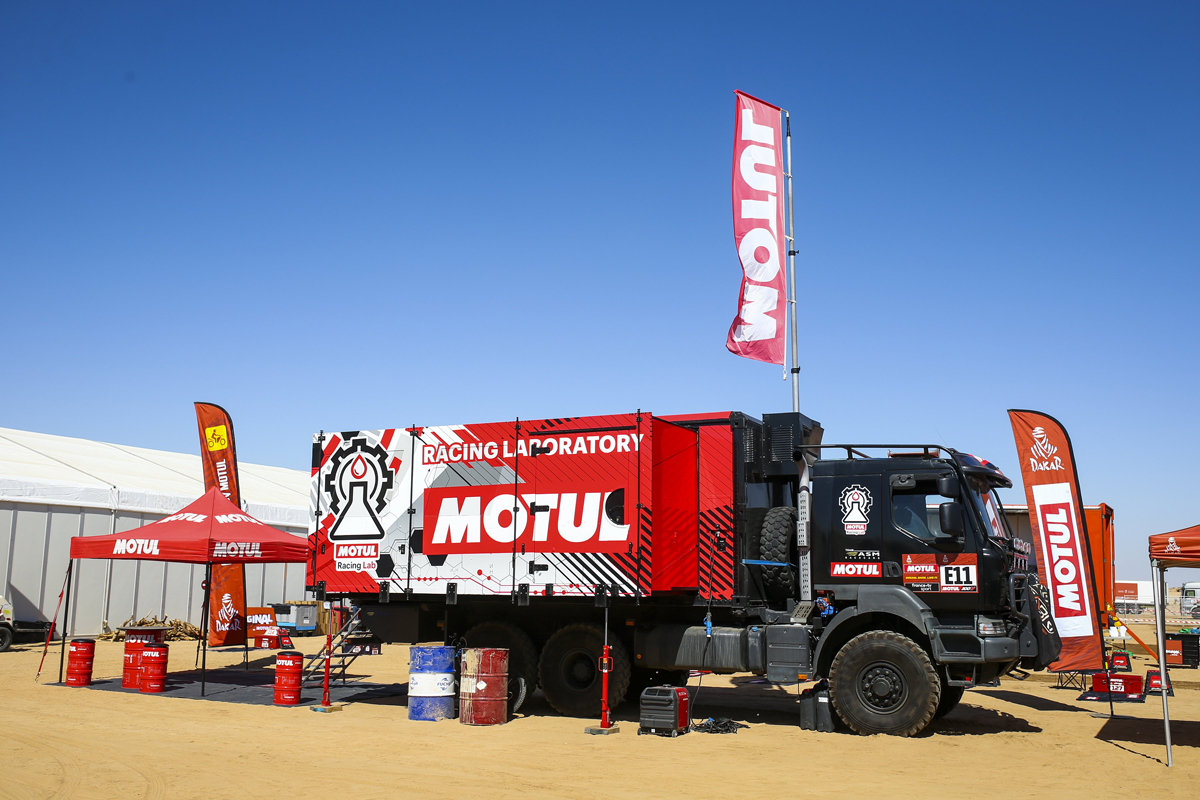 The current 100% synthetic offering from Motul, their 7100 4T, matches and exceeds every manufacturer's specification for engine lubricants. This is the sort of information that Taki is trying to get across to users with Motul's Know your Oil campaign currently running on Facebook and on Mix FM. Motul have an Oil Selection App which once downloaded to your smartphone can give their recommendation for your specific vehicle. For example, bikes with wet clutches require JASO MA2 spec oils which are compatible with wet clutches.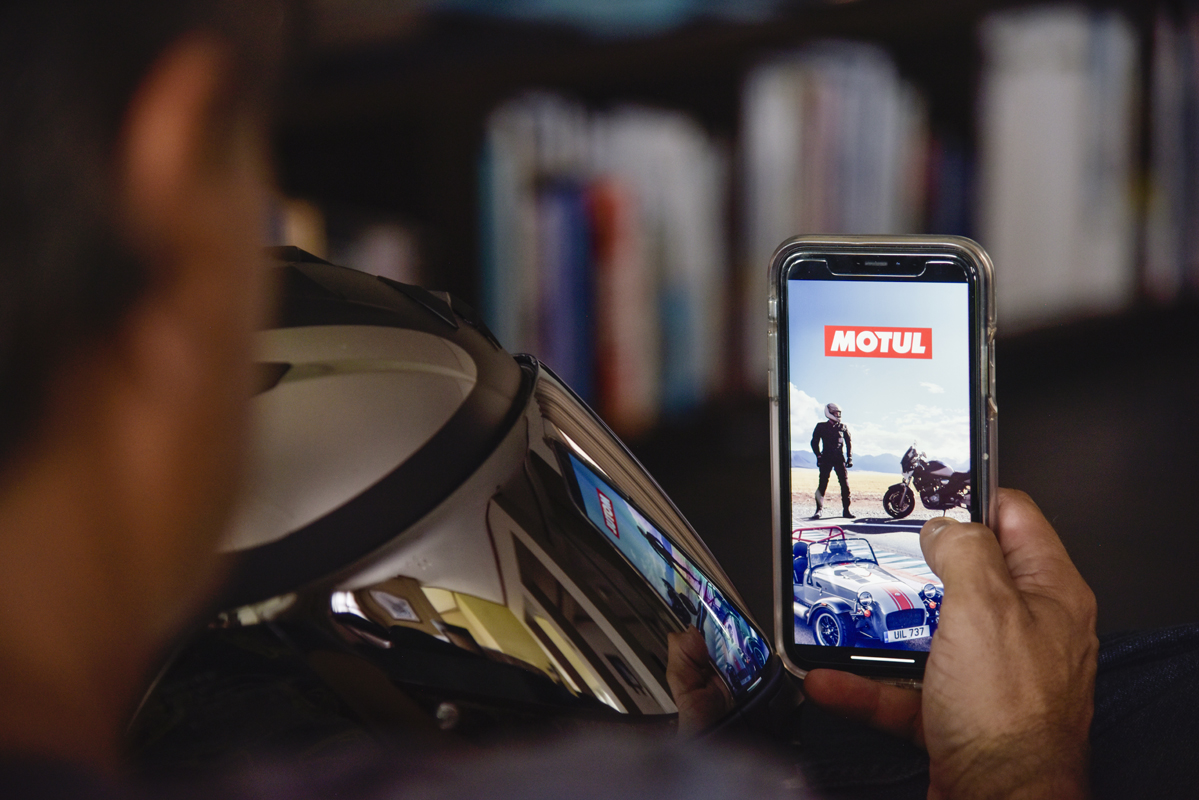 Taki stresses that as users, we should consider the cost of lubrication, rather than just the cost of the lubricant. For example, by just buying the cheapest oil we often end up with inferior lubrication, less engine power, shorter engine life and increased fuel consumption. Our saving is thus very costly in the long run. As the old South African saying goes, "goedkoop is duurkoop" (cheap is ultimately expensive).
Being an offroad fundi, Taki also mentioned that a problem that he has encountered is guys with fuel-injected 2-strokes using their old faithful oils, which are not great for injected 2-strokes, sometimes with disastrous consequences. Motul 710 2T is the right oil to use for injected 2-strokes. Wow! I thought that it was all just brown slippery stuff! Taki welcomes technical questions which give him the opportunity to share his expertise to the benefit of all. He told us about a test conducted on a diesel Toyota bakkie over 40,000 k's of typical driving. Half the distance was done using a top mineral oil and the second half was done on 100% synthetic Motul. The average fuel consumption on the mineral oil was 10,1 km/L, versus 10,9 km/L on the synthetic. The fuel-saving totally negated the extra cost of the synthetic oil and then some.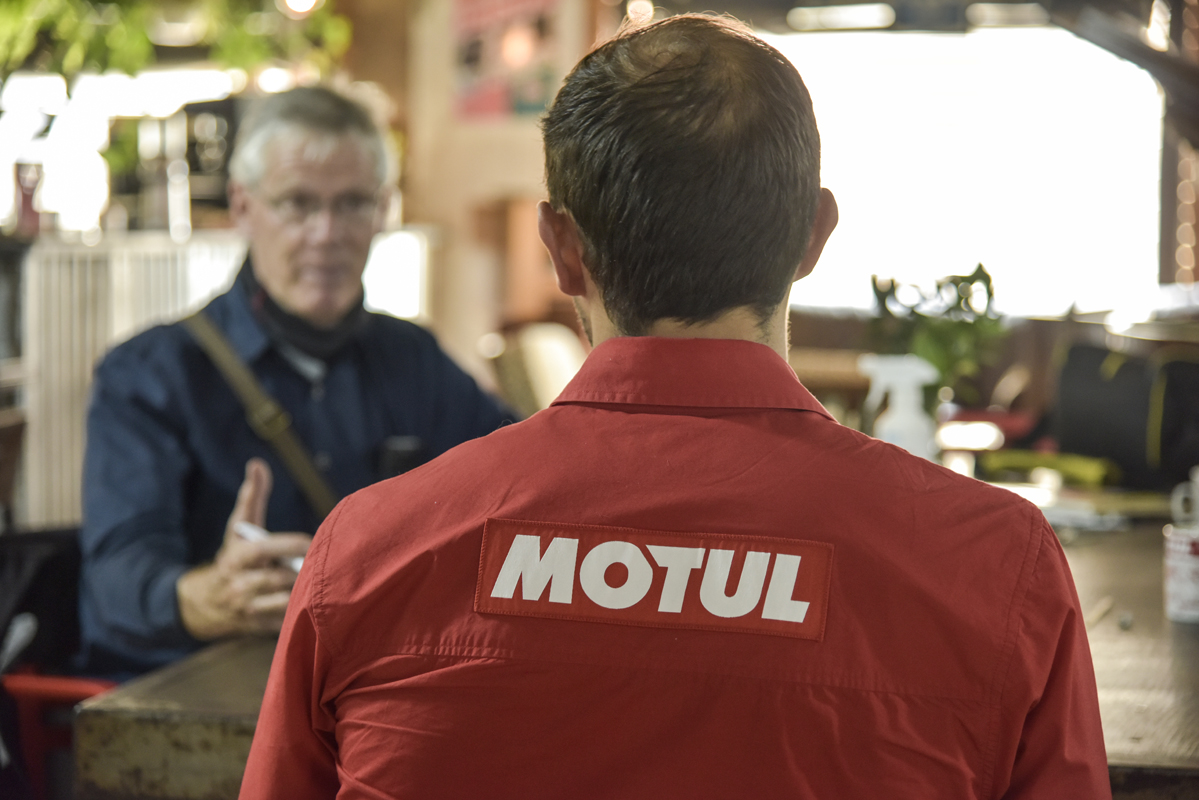 So guys and gals, a lot of food for thought. When you think about the cost of bikes today, it really does not make sense to cut corners when it comes to lubrication. Pony up that little extra and you will more than recoup the cost in the long run. In the meantime, you know that your baby is more than likely going to keep running sweet as a nut!
For more information on Motul visit their profile on ZA Bikers.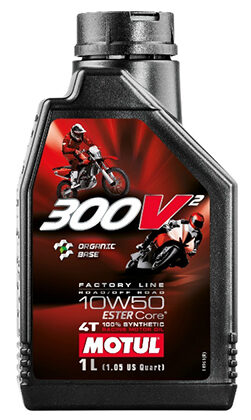 300V² 4T FACTORY LINE 10W50 4...
R1,163.00 (RRP)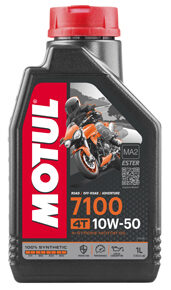 7100 4T 10W-50
R214.00 (RRP)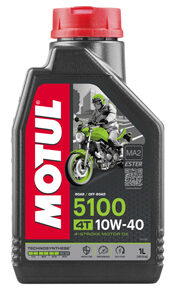 5100 4T 10W-40
R161.00 (RRP)