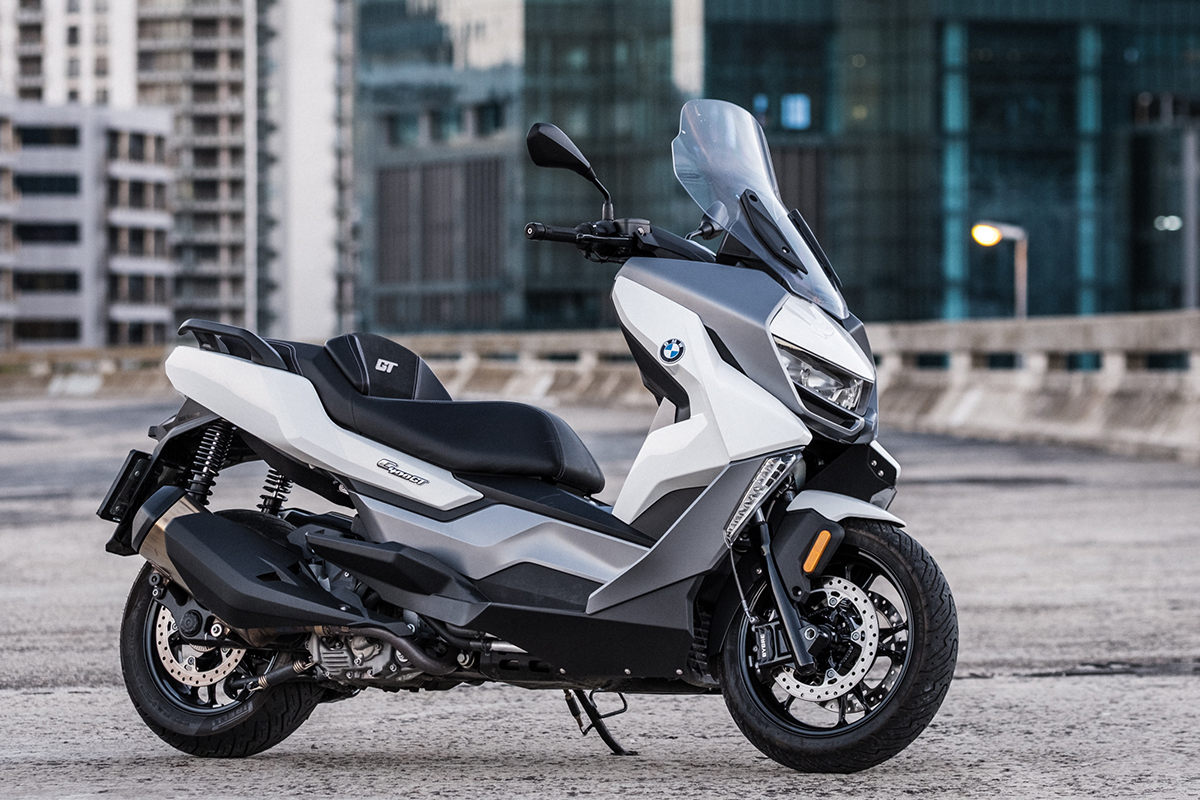 Scooters are slowly shaking off the bad rap they've had for so long. But they're still largely pigeonholed as commuters and city runabouts, and that's fair—they're easy to ride, light on fuel and big on storage. But while they might be perfect for urban use, most of them run out of legs as soon as speed and distances climb.
Stick a bigger motor in a scoot and add some creature comforts though, and the lines begin to blur. The BMW C 400 GT isn't quite big enough to call it a maxi-scooter, but it is big enough to be useful for more than just getting groceries. In fact, it can do a lot of things that you'd normally only ask of bigger bikes.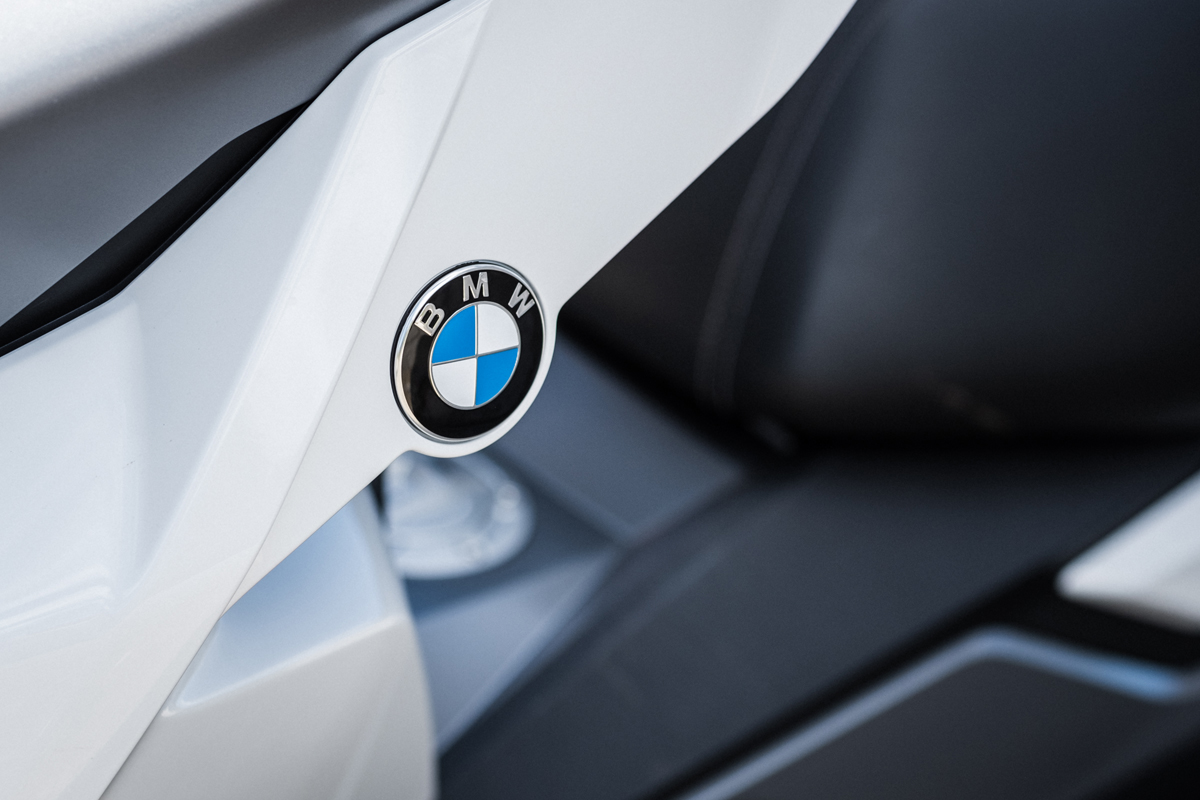 I've worked from home since long before lockdown, so commuting hasn't been part of my riding regimen for years. Most of my riding is centred around longer weekend rides—like my favourite 200+ km test route, which covers some of the Cape's best roads. It includes Franschhoek Pass, the Elgin Valley and Clarence Drive, and strings together highway, twisties and backcountry roads.
Grabbing the C 400 GT for a couple of days, I wondered: how would it fare on a ride like this? As it turns out, pretty well.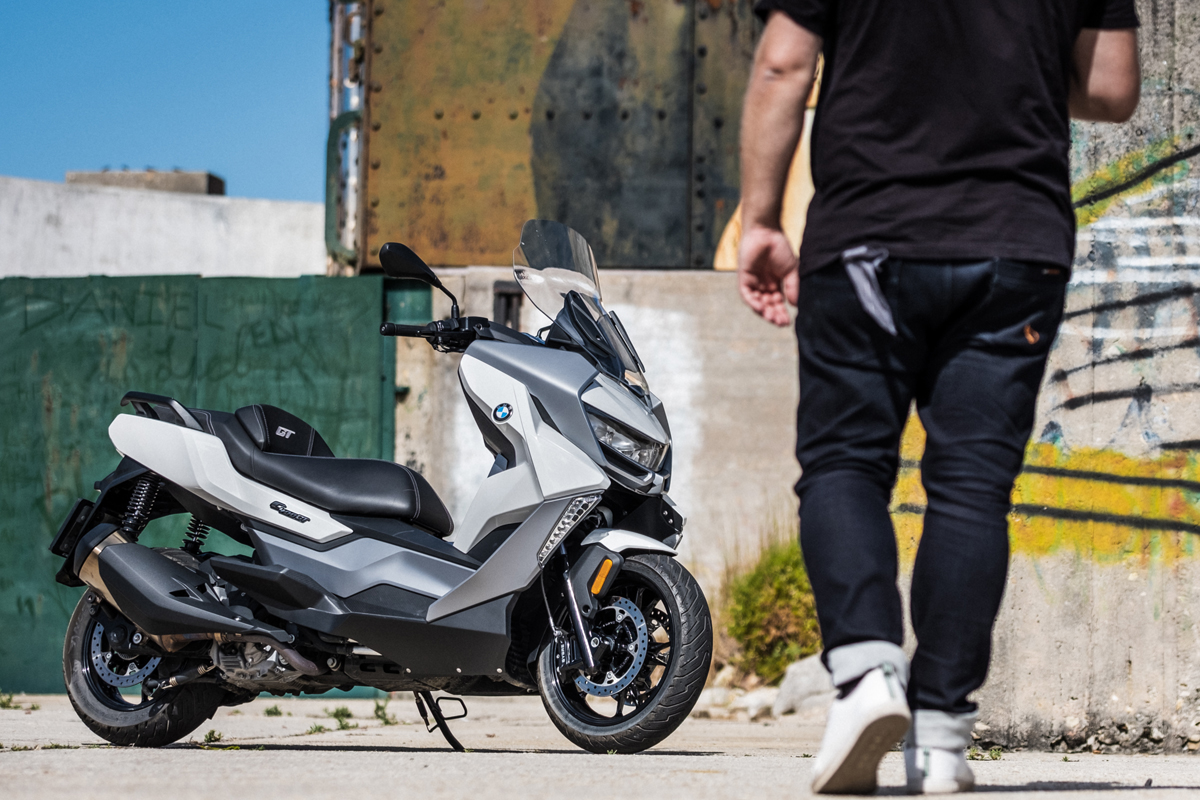 I've ridden the C 400 GT's sibling, the C 400 X, before. The two scoots share a motor and chassis, differing only in bodywork and trim—so I sort of knew what to expect. The 350 cc single-cylinder motor's 34 hp and 35 Nm output won't blow your mind, but it's nippy enough to have fun, and manages highway speeds (plus change) without much protest.
The most noticeable change from the X to the GT is in their ergonomics. At 1.86 m tall and weighing north of 120 kilos, I'm hardly a candidate for a scooter—but both variants fit me surprisingly well. The GT is marginally more comfortable though, thanks to a rider's seat backrest, a bigger screen, and what feel like roomier floorboards. The GT's bodywork is chunkier too, with a broader headlight upfront that cheekily hints at BMW's bigger touring models.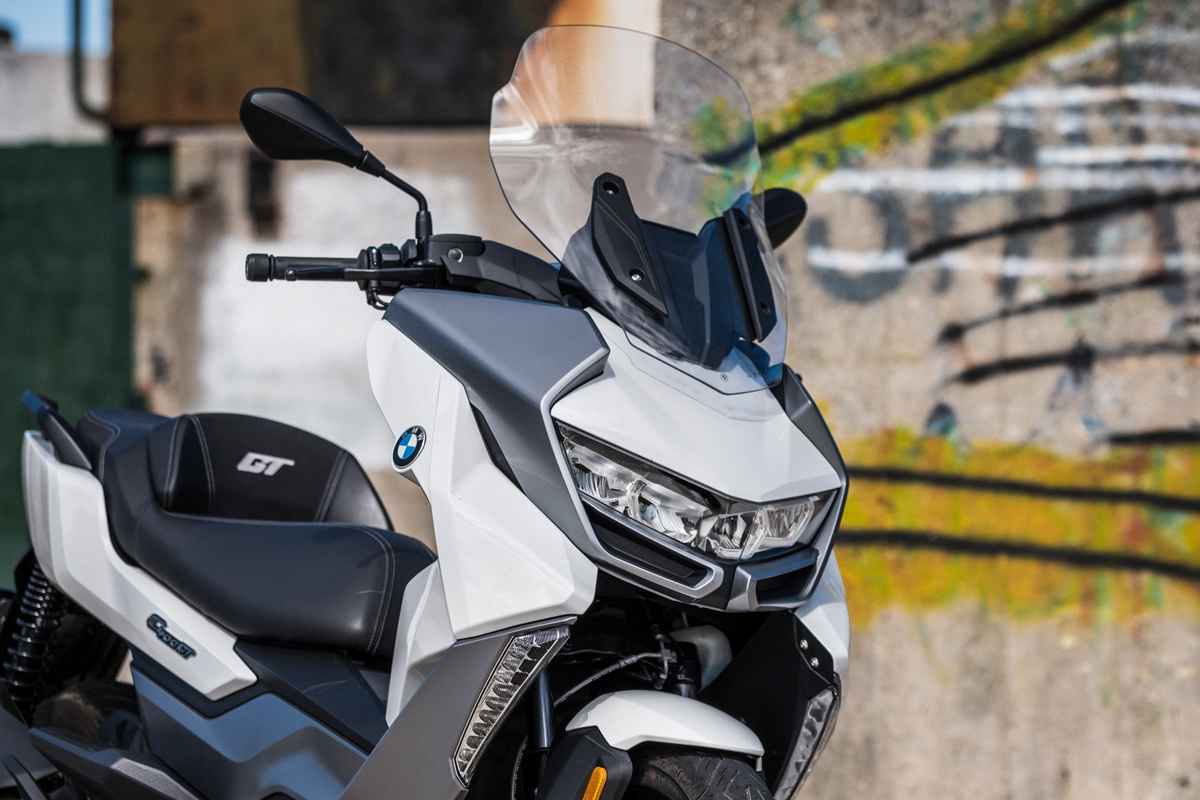 Both scoots also feature extra little 'steps' forward of the regular floorboards, so that you can stretch your legs. That, the cushier seating position and the extended wind protection meant that I could spend a large chunk of the day riding the C 400 GT all over the Cape, without it tuckering me out. In fact, it ranks among one of the most comfortable bikes I've tested.
Switching from highway to twisties is where the C 400 GT really surprises… as long as you have reasonable expectations. It'll start to falter if you come into a corner too hot, but if your entry speed is moderate, its chassis and 15F/14R wheels feel more planted than you'd expect. And while it won't launch out of turns with as much enthusiasm as a superbike, power rolls on smooth enough through the CVT gearbox to string corners together with a pleasant rhythm.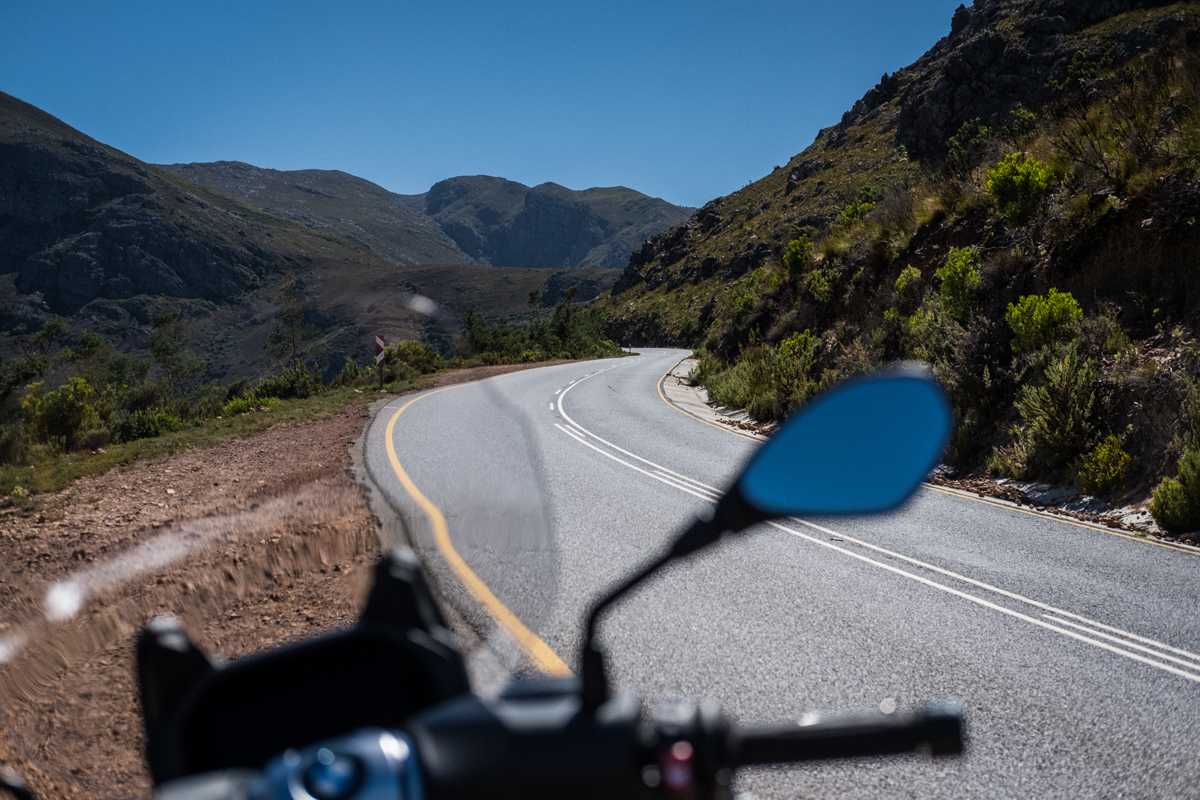 The C 400 GT carries most of its hefty 204 kilo curb weight low down too, with its 12.8 l fuel tank sitting underneath you. And that fuel capacity, combined with the scooter's frugality, means you can go hella far on a tank.
Its short-travel suspension and ABS-equipped ByBre brakes (with twin discs up front) perform well, although aggressive riding on really bumpy roads will unsettle them. There's not enough power to notice the BMW's built-in traction control working either—until you venture into loose dirt, and have to walk the bike out because the rear won't grab (don't ask how I know).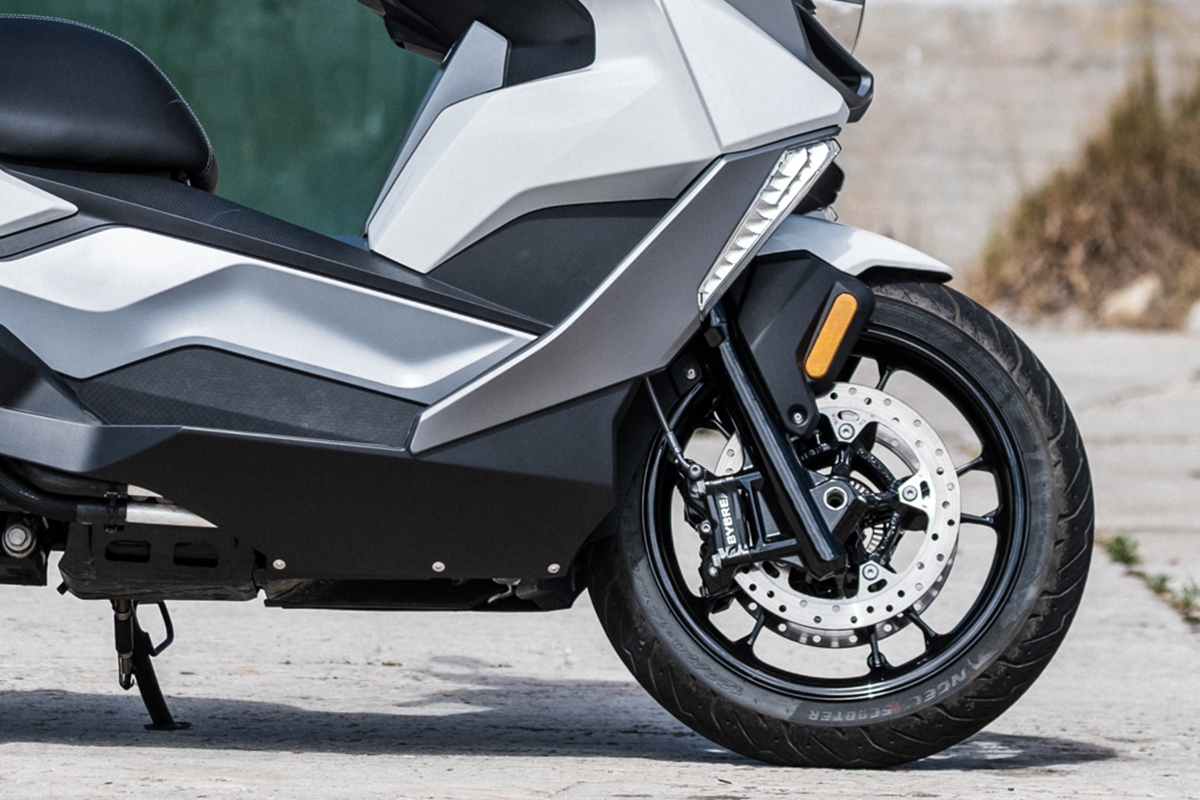 In short: change your perception and adapt your riding style just a little, and the C 400 GT is as fun as anything else.
It helps that BMW have packed in a bunch of scooter-specific amenities, like plenty of storage. There are two cubbies up front, and an under-seat space that's designed to accommodate up to two helmets. The front part of the storage space will take a small-ish open face helmet, while the rear 'Flexcase' part expands when parked, to make space for a large-ish full face lid. (Anything XL or up will struggle to fit though).
This particular C 400 GT also came with a host of optional extras: a TFT display with BMW's full Bluetooth connectivity suite, an LED daytime running light, and a heated seat and grips. I've tested BMW's connectivity features on a number of their bikes already, and I'm a fan of their turn-by-turn navigation system, and how their 'Connected' app can track your rides.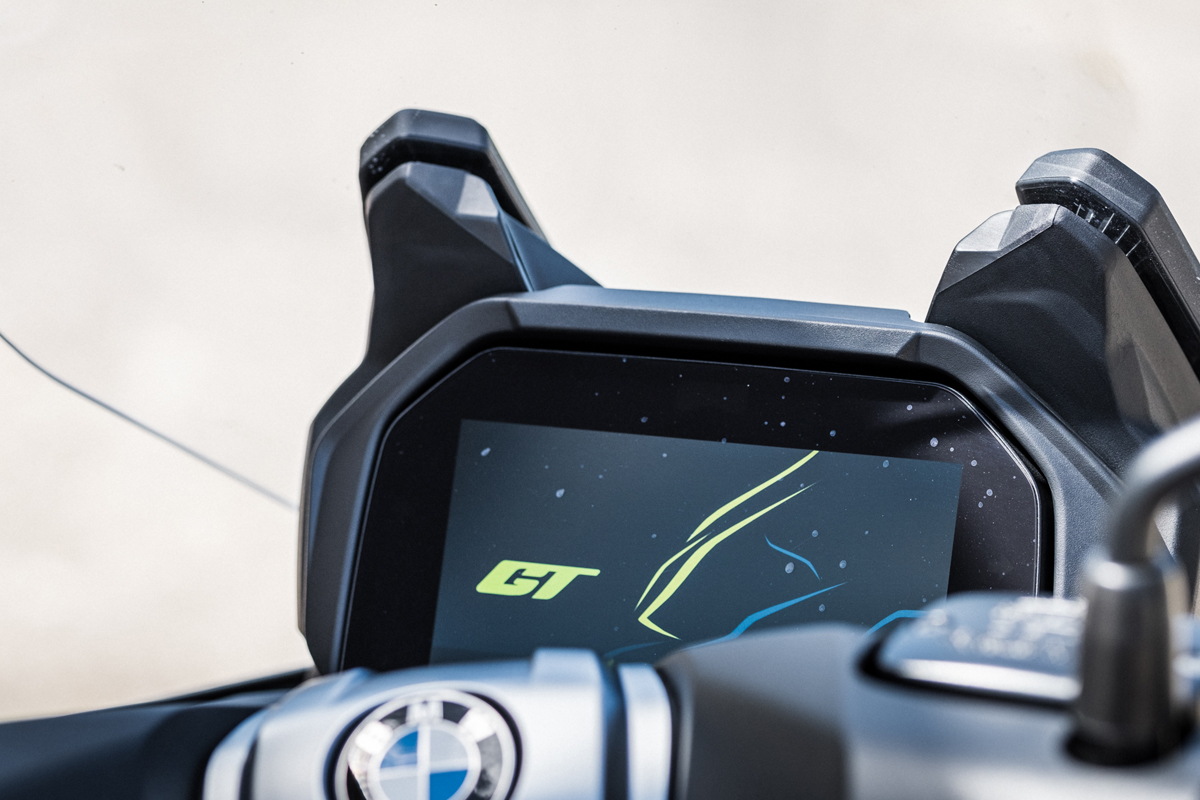 One notable feature missing from the C 400 GT is cruise control. It's a feature that doesn't make sense in the city—but given the GT's range, it'd be handy to have on longer rides. It's also sorely missing a USB charge port, but BMW know this, because they've just added this to the 2021 model.
Like any larger European scooter with premium features, the C 400 GT doesn't come cheap. In basic form (without the extras on the bike I rode) it comes in at R149,600—R11,400 more than the C 400 X. But then again, maxi-scooter's aren't cheap either, with the new Yamaha T-Max 560 coming in at R214,950.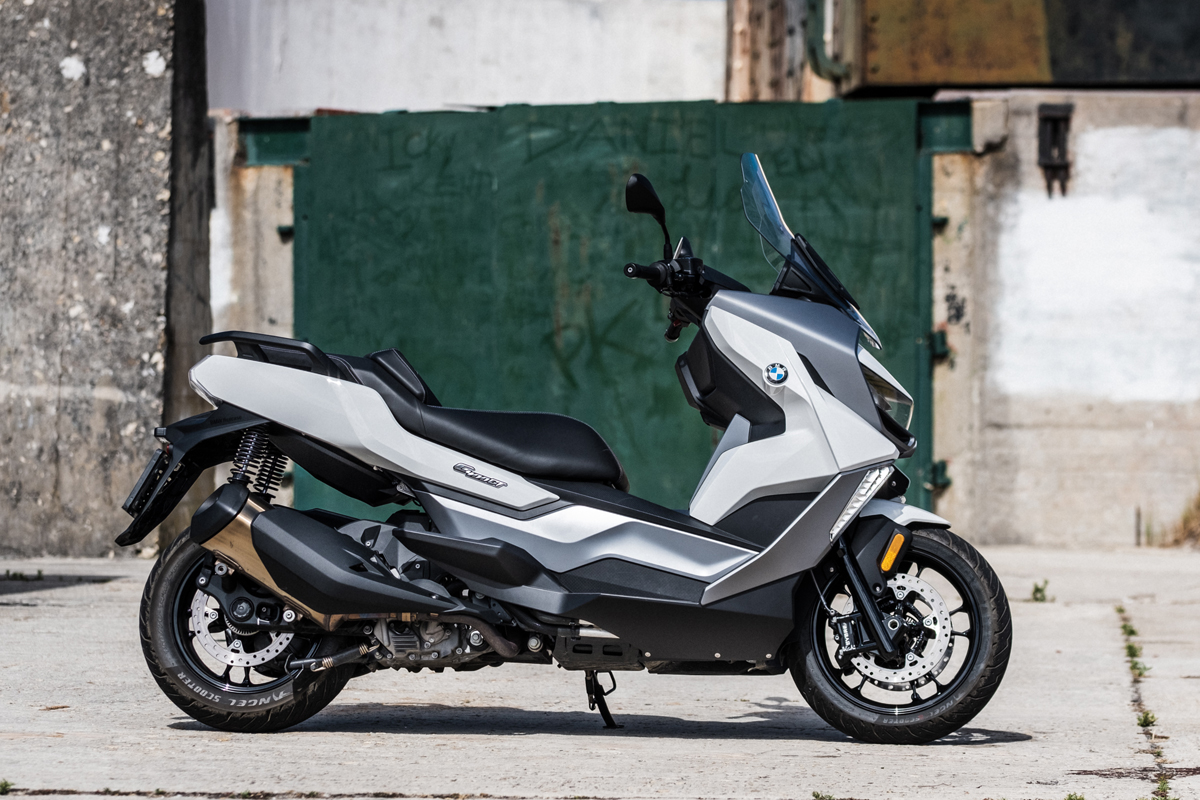 I asked my Instagram friends what they thought of scooters, and this was the best response I received: "Scooters are misunderstood by people that haven't ridden them." The C 400 GT makes a strong case for convincing the naysayers, and shattering the precious beliefs that many motorcyclists still have about scooters.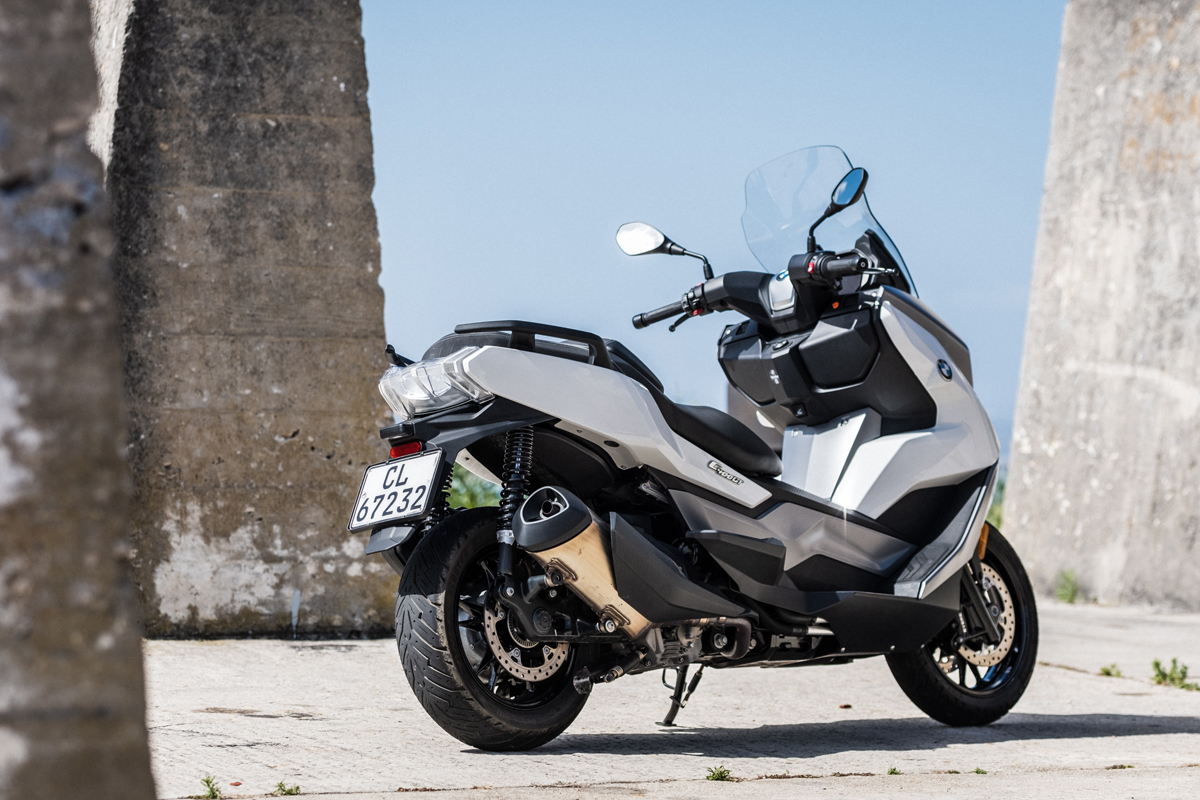 Of course, there's a plethora of larger-capacity motorcycles that will outgun it in a multitude of scenarios. But at the end of the day, I threw some proper riding at the BMW C 400 GT—and it responded with confidence.
Maybe next time I'll try some light touring on it. GT does stand for 'Grand Tourer,' after all.