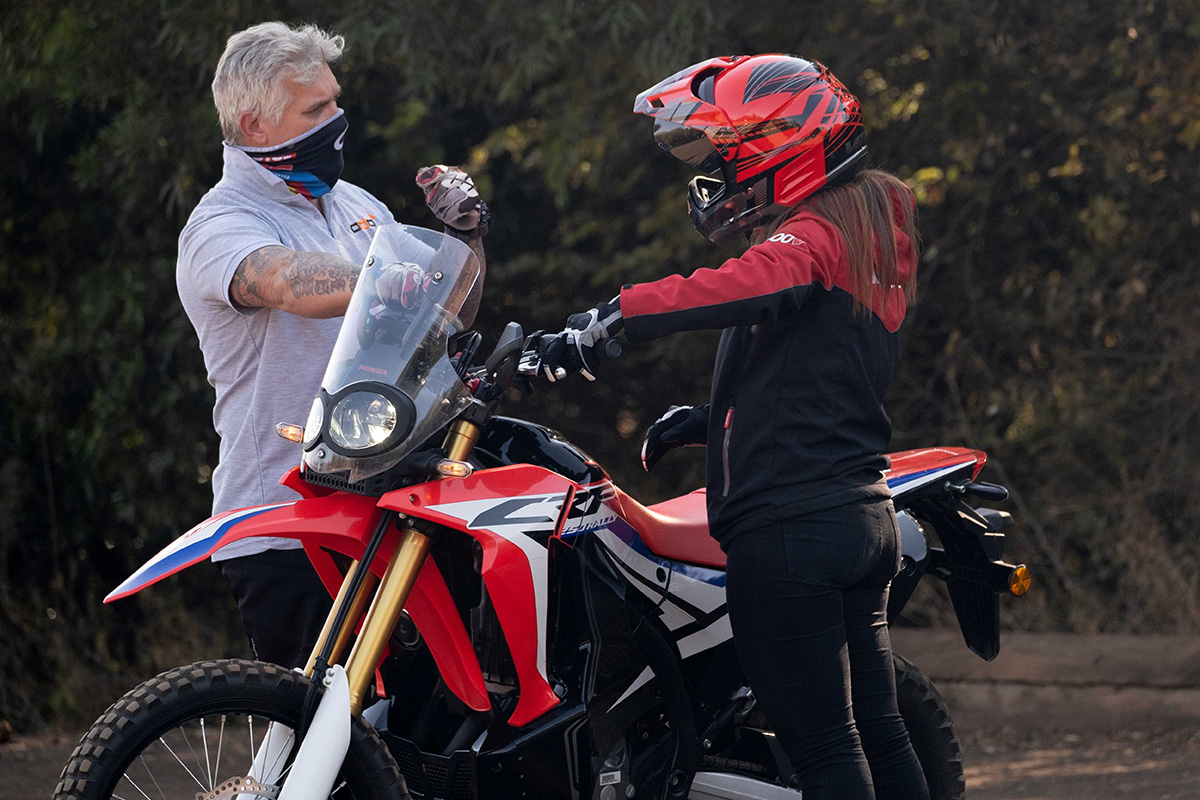 I'm talking about that wonderful initiative, launched last year by one fast lady, Paige Lindenberg, Marketing Manager of Shelby SA and the sassy blonde, Mercia Jansen, who heads up Motul in Southern and Eastern Africa, and who is at her happiest when riding motorcycles. The event I am referring to, of course, is the Ladies Learn to Ride a Motorcycle initiative. Many potential lady riders have given up trying to learn to ride due to typically unsuitable motorcycles and impatient and, dare I say, often unqualified teachers/husbands/boyfriends. The training was once again hosted at the ADA Training Facility, out on the popular breakfast run Satellite tracking station road, near the Hartebeespoort Dam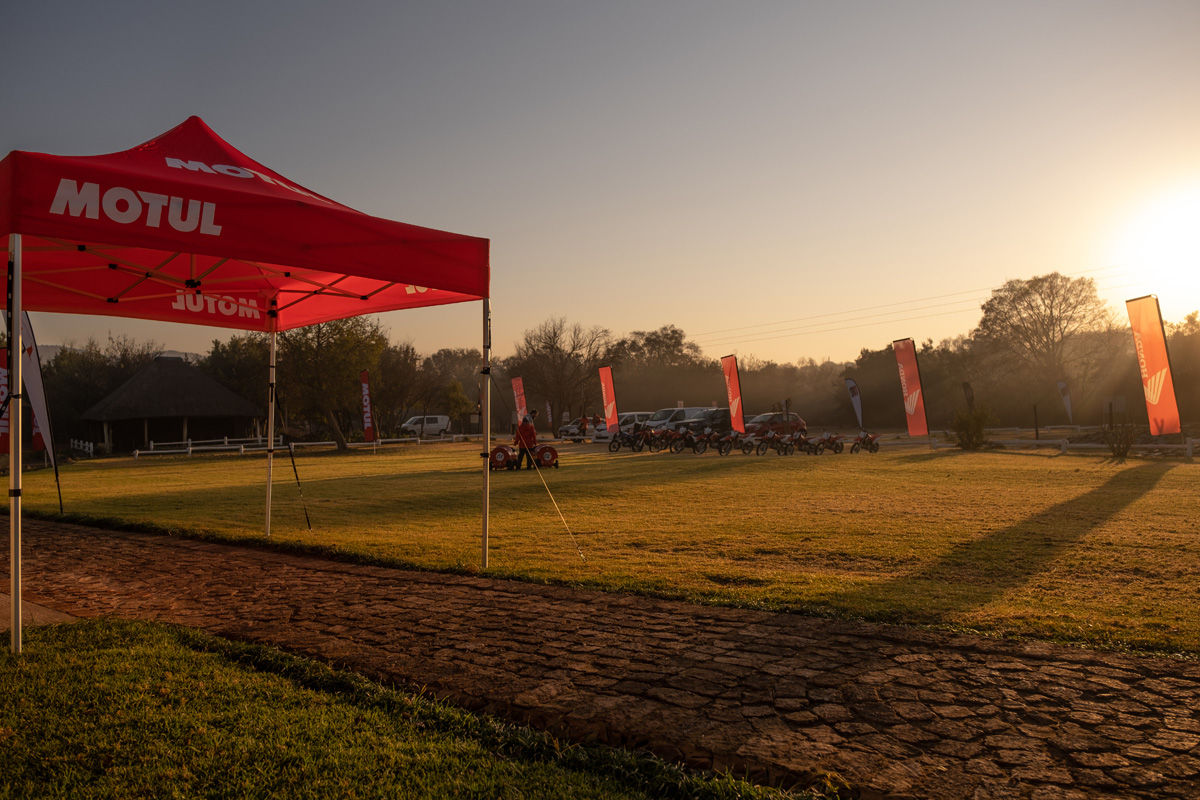 Set in the tranquillity of African bushveld, the ADA training location has expanded, undergoing significant infrastructural development over the last year and is a really jacked up training facility and pleasant place to be. Saturday the 12th of June, when the training took place, was blessed with spectacular weather. The early morning was nippy, but by mid-morning it was just wonderful to be out and about on a sunny, mild day. Honda SA once again provided a whole bunch of bikes for the training. ACE 125's, CRF250 Rally, XR125 and CRF110 models were made available for the ladies to hone their skills. Light and manoeuvrable, these bikes are unintimidating and allow new riders to grow their confidence quickly.
The facilities allow for different surfaces on which to ride too. The absolute newbies were on grass. It doesn't get much easier than putting around on a huge lawn on a CRF110. The bike is super light and easy to manage and the resilient surface removes any fear of hurting yourself should you capsize at a virtual walking pace. Trainers with endless patience, coach and encouragement at all skill levels.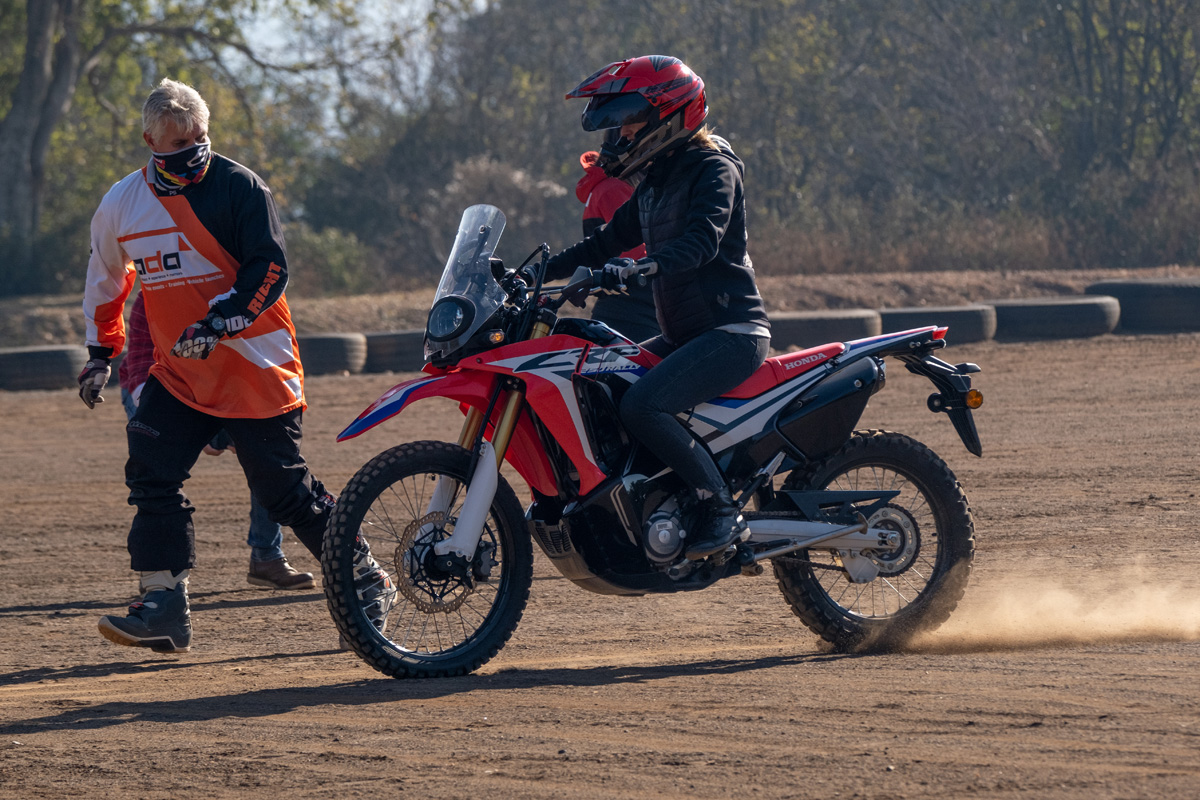 Standing at the gravel riding expanse, I watched a young lady riding a CRF 250 Rally and building her skill under the watchful guidance of an instructor. At one point she could not help herself and literally whooped with joy as she mastered another aspect of off-road riding. This was a common theme wherever we went. Ladies growing in confidence and loving every moment of it. Motorcycling in SA is endowed with some phenomenal female talent. Ladies, that have left an indelible mark on the local, and in some cases, international biking landscape. Motorcycling in South Africa needs more female riders. There is a wonderful world just waiting to be explored and exploited. It is thus so good to witness ladies learning to ride.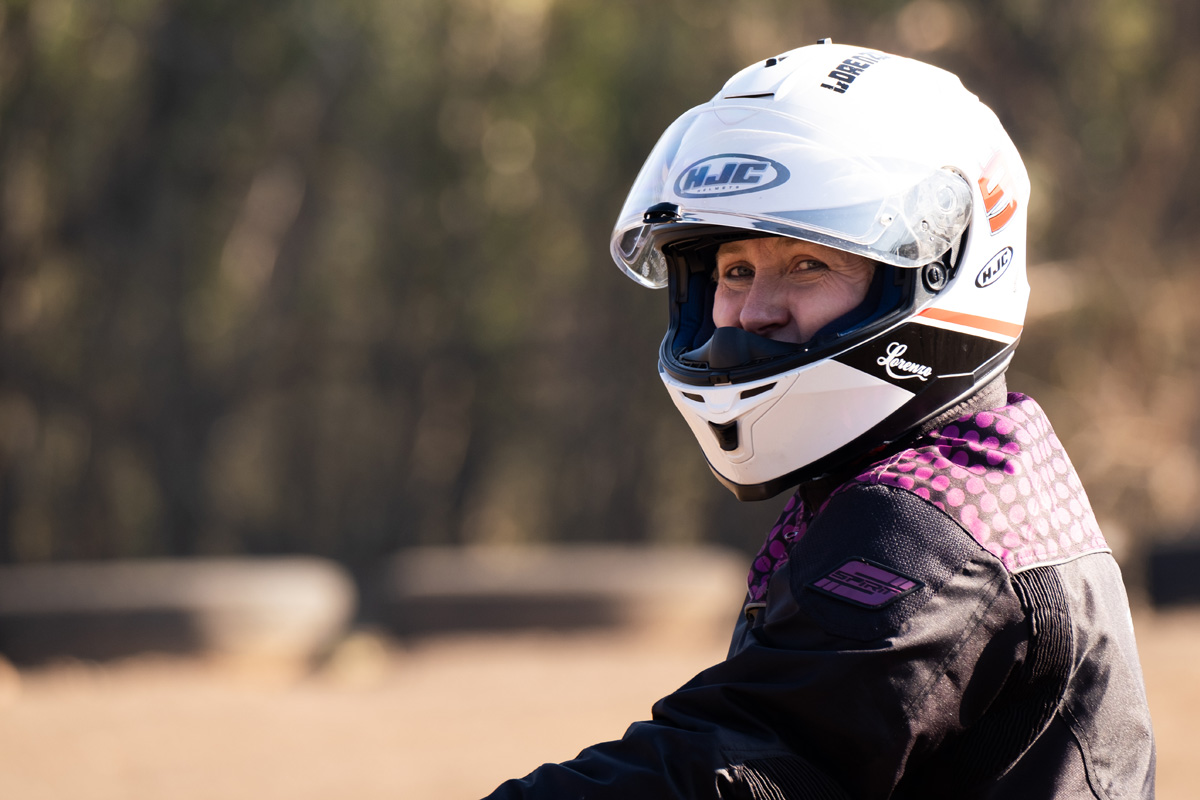 "I've always loved the camaraderie that you find everywhere in the motorcycling community, and there was plenty of that on display here," commented Mercia Jansen, Motul's Area Manager for Southern and Eastern Africa and the organiser of the event. "Motorcycle riding has been a passion of mine for many years and it was wonderful to see how much the ladies enjoyed themselves this weekend. I was also delighted to see some of my colleagues from Motul taking part and brushing up on their riding skills," she added.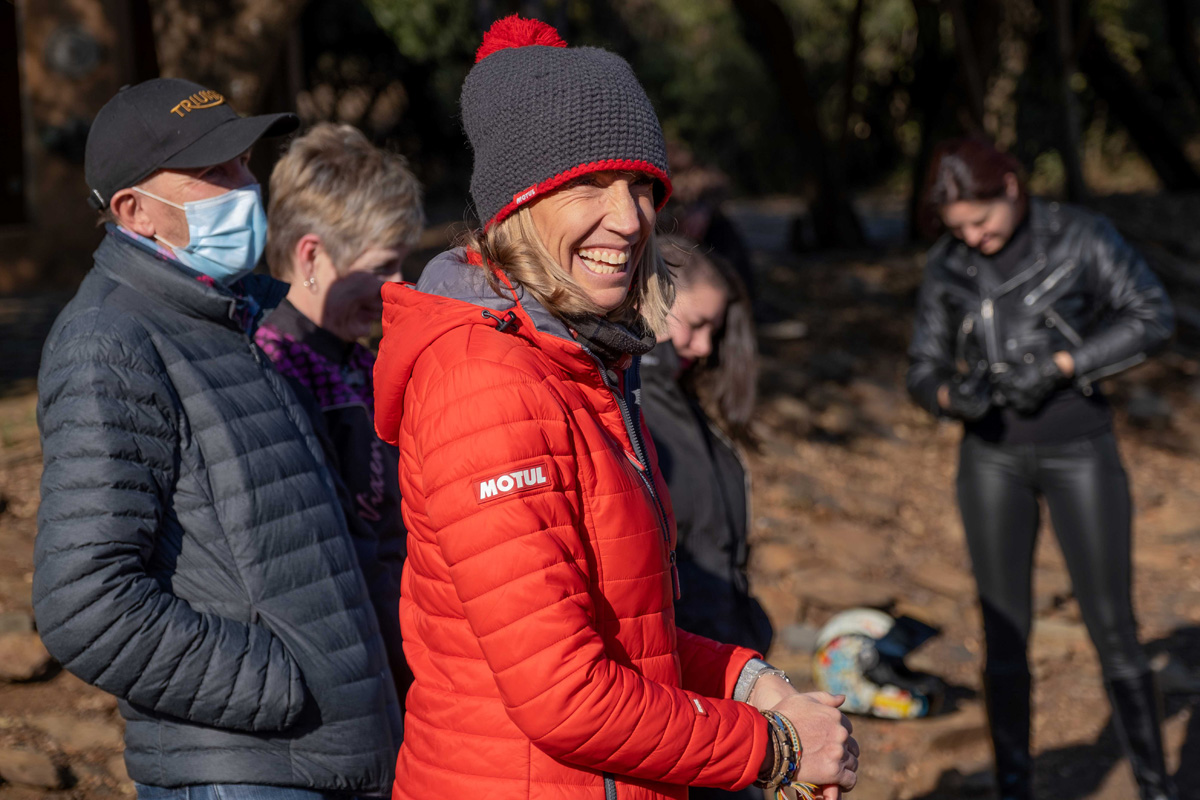 By lunchtime, there were plenty of exciting war stories being told over yummy Prego rolls, by bevies of glowing girls. "The proof of the pudding is in the eating", as the old saying goes, or perhaps that should be 'in the riding', in this instance. Skills were taught, lessons were learnt and fun was had. It doesn't get much better than that. Until this brilliant initiative, ladies were largely overlooked on the motorcycling landscape.
Shelby SA, with Paige, and Motul, with Mercia, seek to put that right. Good on you and long may this magnificent and relevant initiative prosper.
For more information on Motul visit: www.motul.com