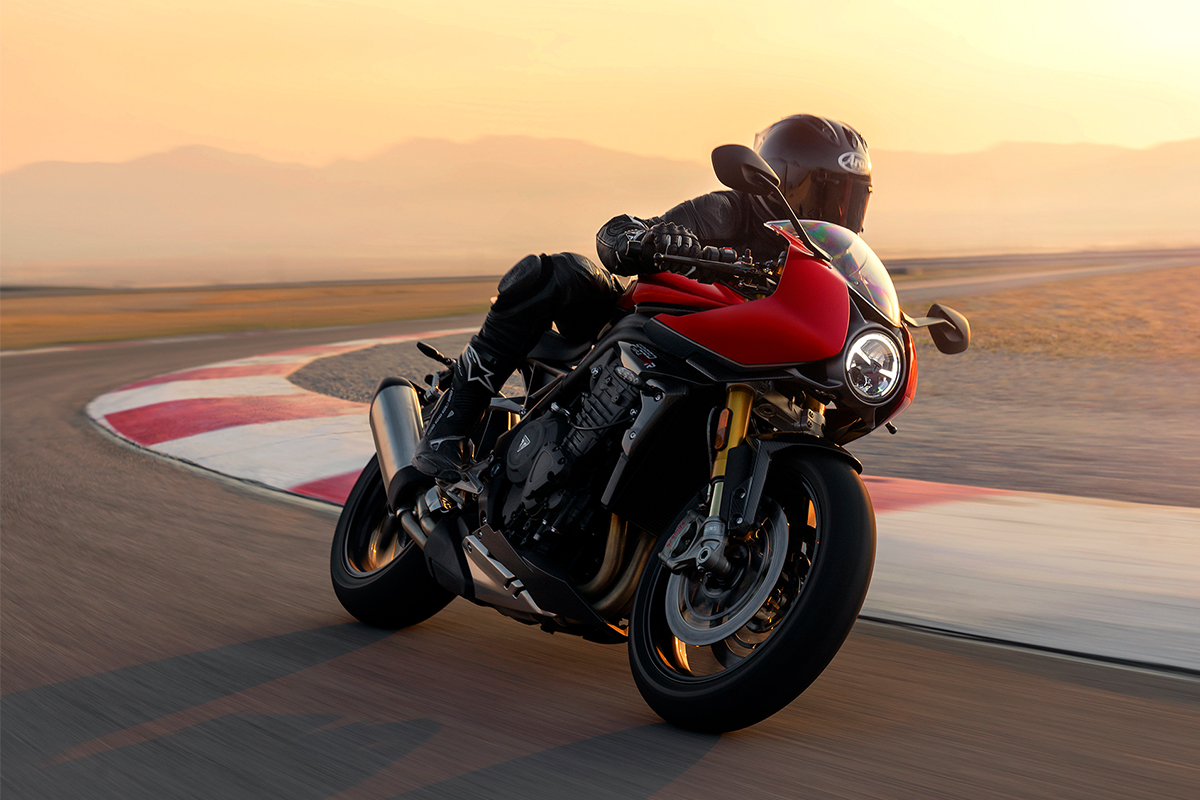 In an online launch today, Triumph revealed what has been teased in recent weeks in a brief but short-on-detail video. The only thing we could tell was that there was some sort of fairing but beyond that, we could only guess.
Now, all can be told. The new Speed Triple RR does indeed have a half-fairing housing a single LED headlight and it is a thing of beauty. Available in red/grey or white, it is a modern incarnation of the traditional cafe racer.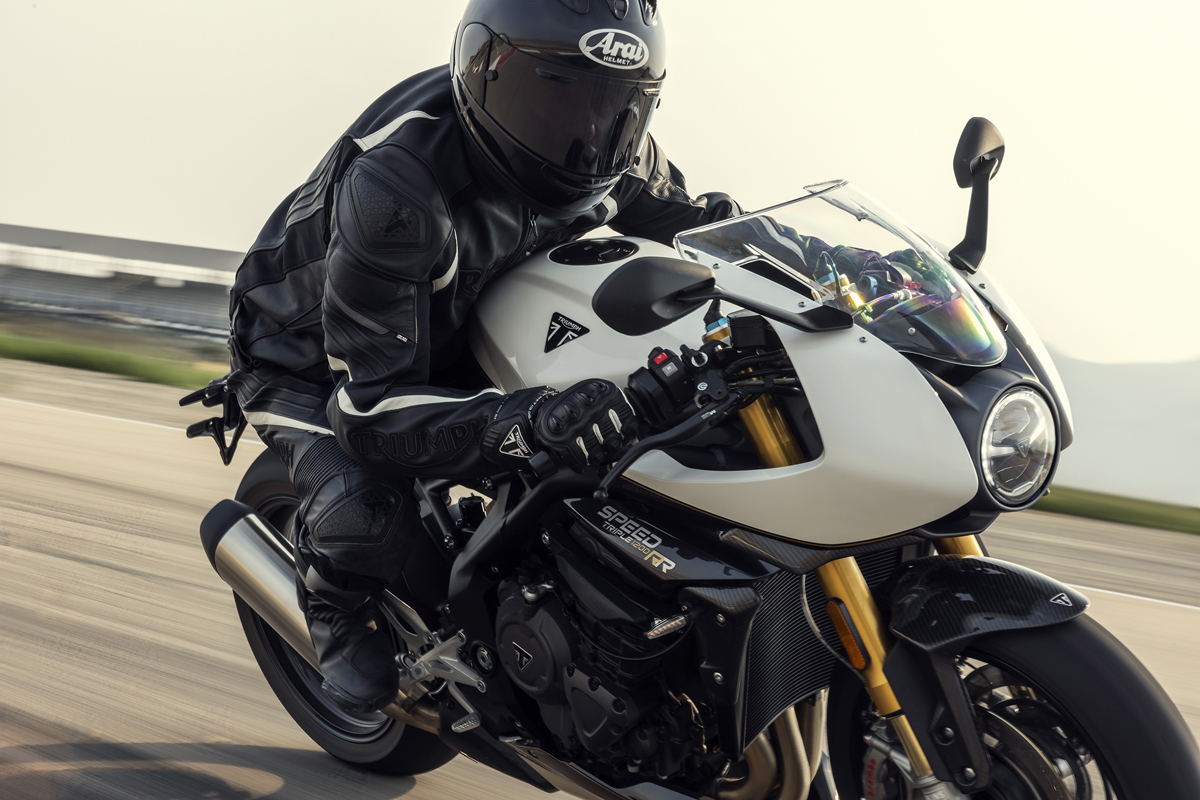 But the changes are more than skin deep. The riding position has been completely changed, the handlebars having dropped 135 mm and 50 mm forward to give a much more aggressive riding position. The foot pegs similarly have been moved slightly back and up.
While the mechanicals remain the same, offering 180 hp and 125 Nm, driving through a six-speed gearbox and slip assist clutch, operated by an up/down quick shifter, the suspension has been completely updated. The Speed Triple RR is now suspended on Öhlins Smart EC 2.0 electronically adjustable suspension front and back and runs on super sticky Pirelli Supercorsa SP V3 tyres.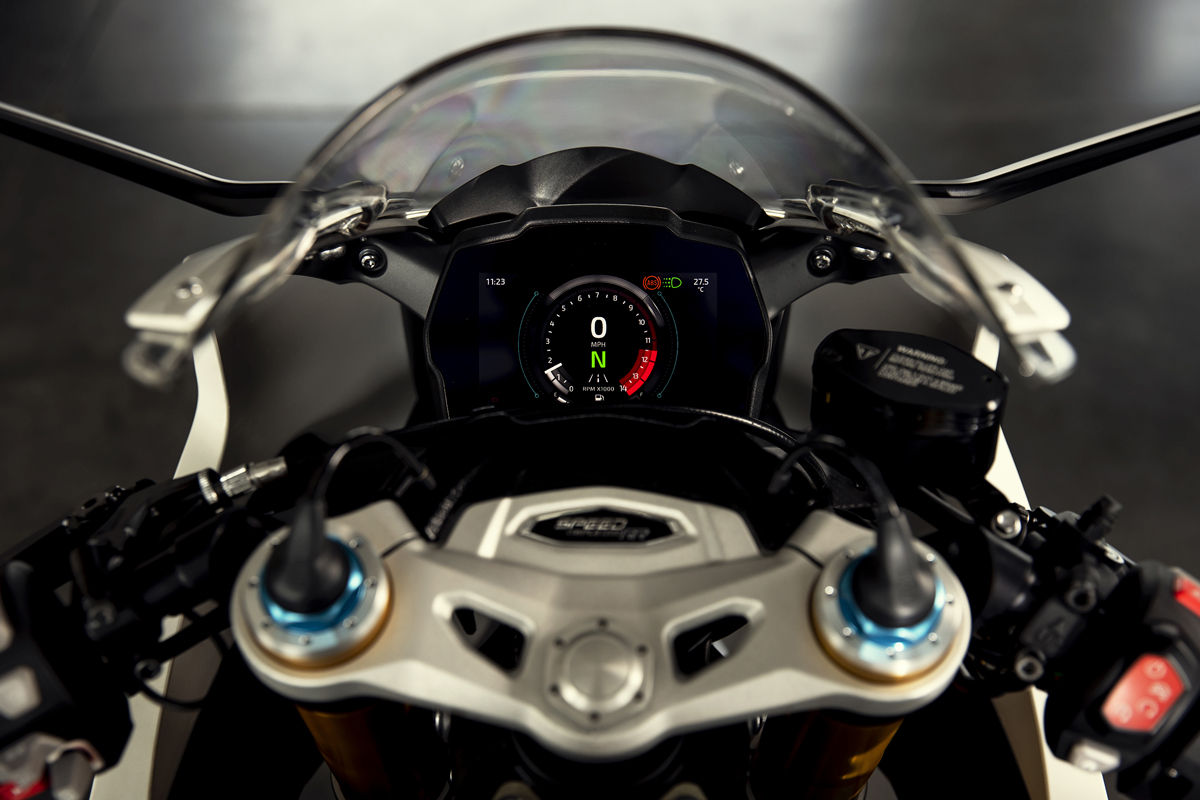 The electronics comprise five riding modes, including Track and a rider-customisable setting, while the ABS and Traction Control are adjustable and lean-sensitive.
There are carbon fibre details around the tank and fairing and the front mudguard is a carbon fibre piece.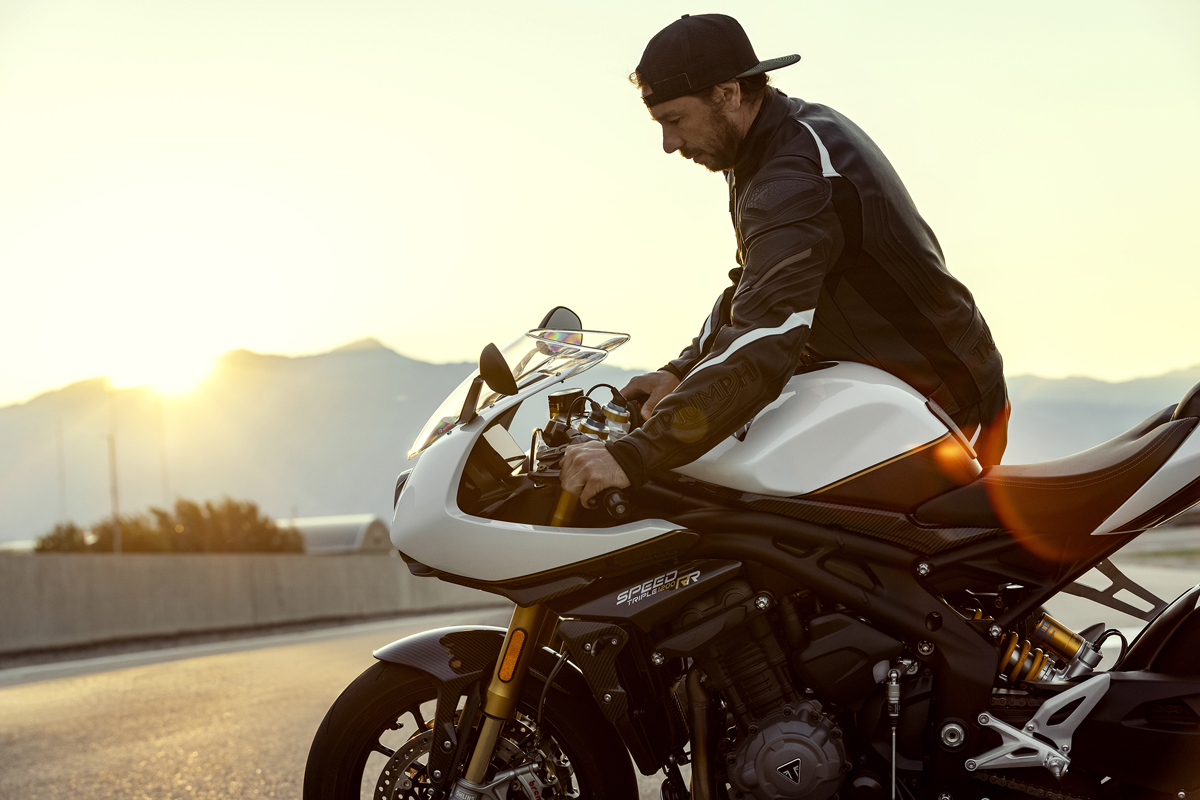 Triumph are claiming that the new model is in a class of its own and is a more focussed, more aggressive sports road bike that will be epic on the track, which many customers will be happy about. It really does take the Speed Triple 1200 concept to a new level.
In line with the Speed Triple RS, service intervals are 16,000km and there is a 2-year unlimited mileage warranty.
New Speed Triple 1200 RR Features and Benefits
Everything you need to know about the new Speed Triple 1200 RR…
No word on SA pricing yet but it should be in the showrooms in the first quarter of 2022.