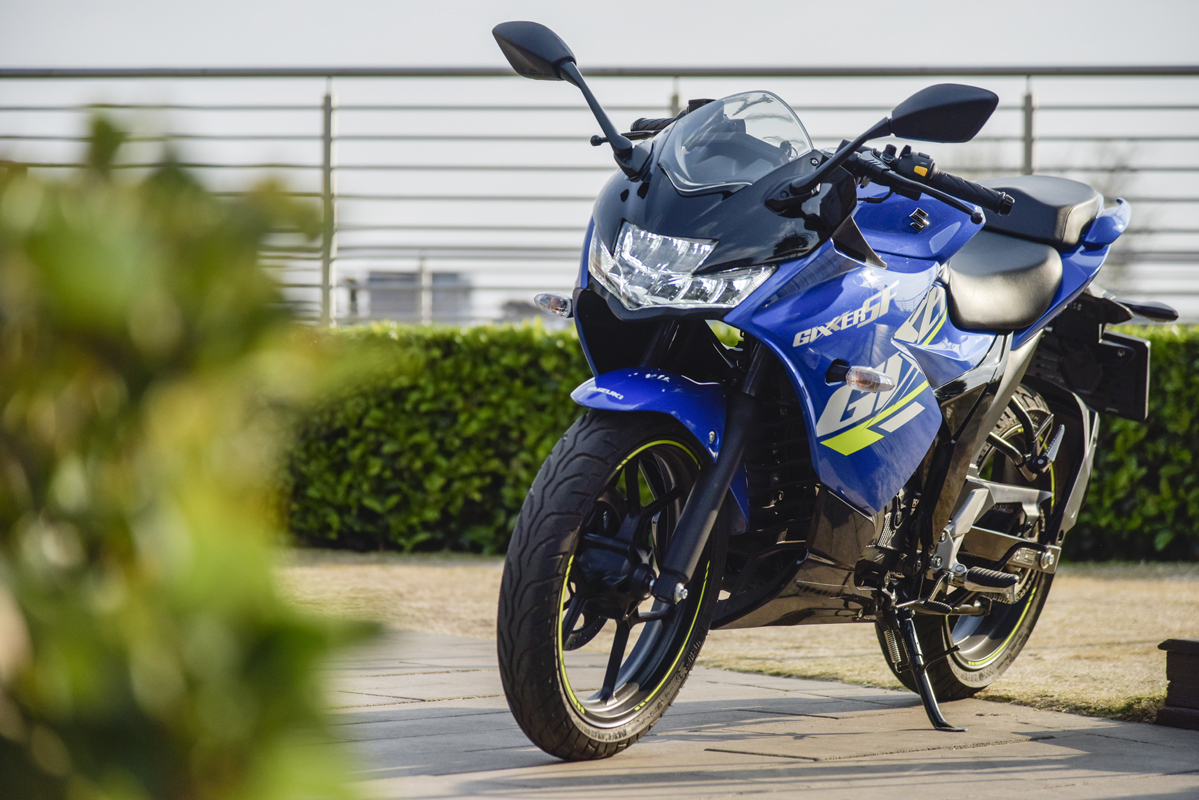 The small bike topic has been preached on our platform time and time again, and for good reason, too. Times have changed, and the motorcycle industry is trying to evolve with the times. The goal is to get youngsters onto affordable motorcycles, delivery riders onto reliable scoots and now, with fuel costing nearly R20 a litre, daily commuters onto more economical rides.
Suzuki has always played an important role in all of these segments, and hit the mark in 2014 with their Gixxer 150 SF. The original SF was good-looking, economical, affordable, easy and cheap to maintain, and quick enough to keep up with daily traffic. The only questionable thing was its Suzuki racing blue livery—as the SF shied away from sporty activities and focused more on commuting.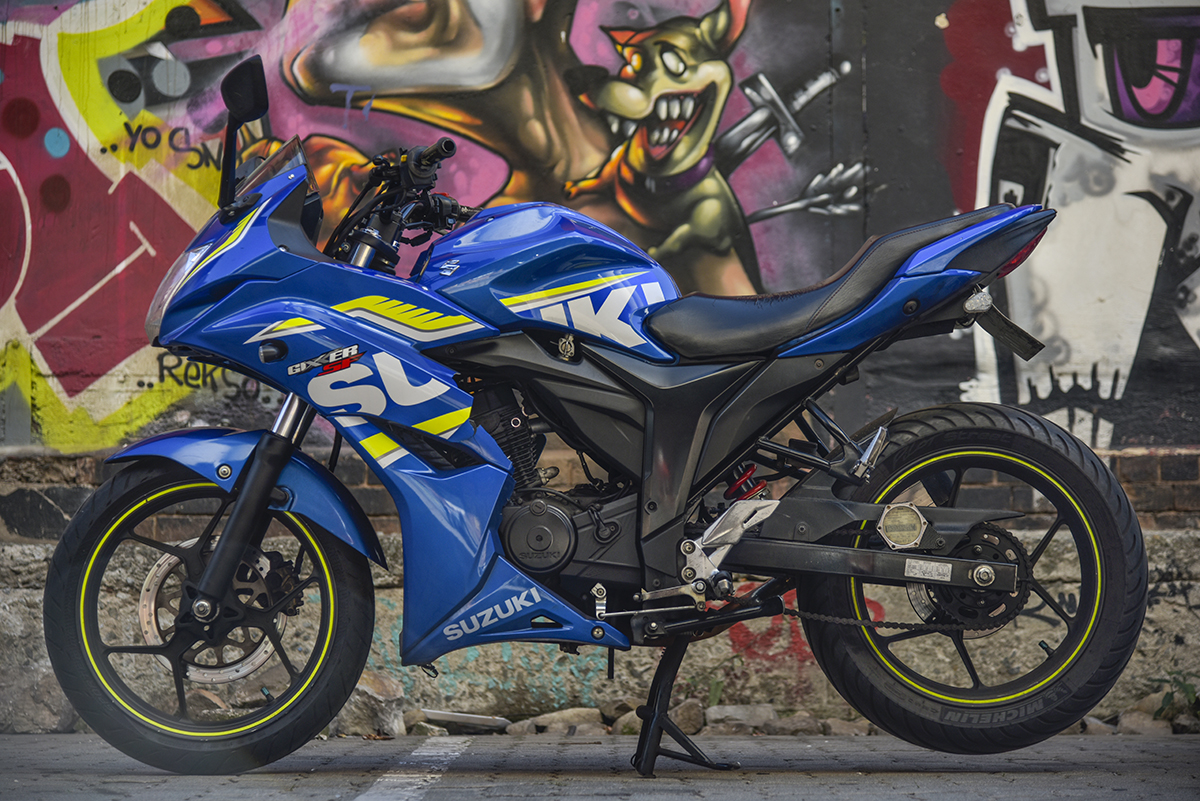 The new Suzuki GSX 150F, also known as the Gixxer SF, gets a rather sporty update, and this makes me wonder: have Suzuki injected some racing DNA into the next-gen Gixxer?
With the new 150, Suzuki have ditched the old curvy fairings and focused on a sleeker design that resembles the Gixxer SF 250. It's way sharper now, with a more aggressive stance. Along with the sportier design language, the Gixxer SF has newfound amenities like LED lighting, split seats, a sculpted fuel tank and clip-on handlebars.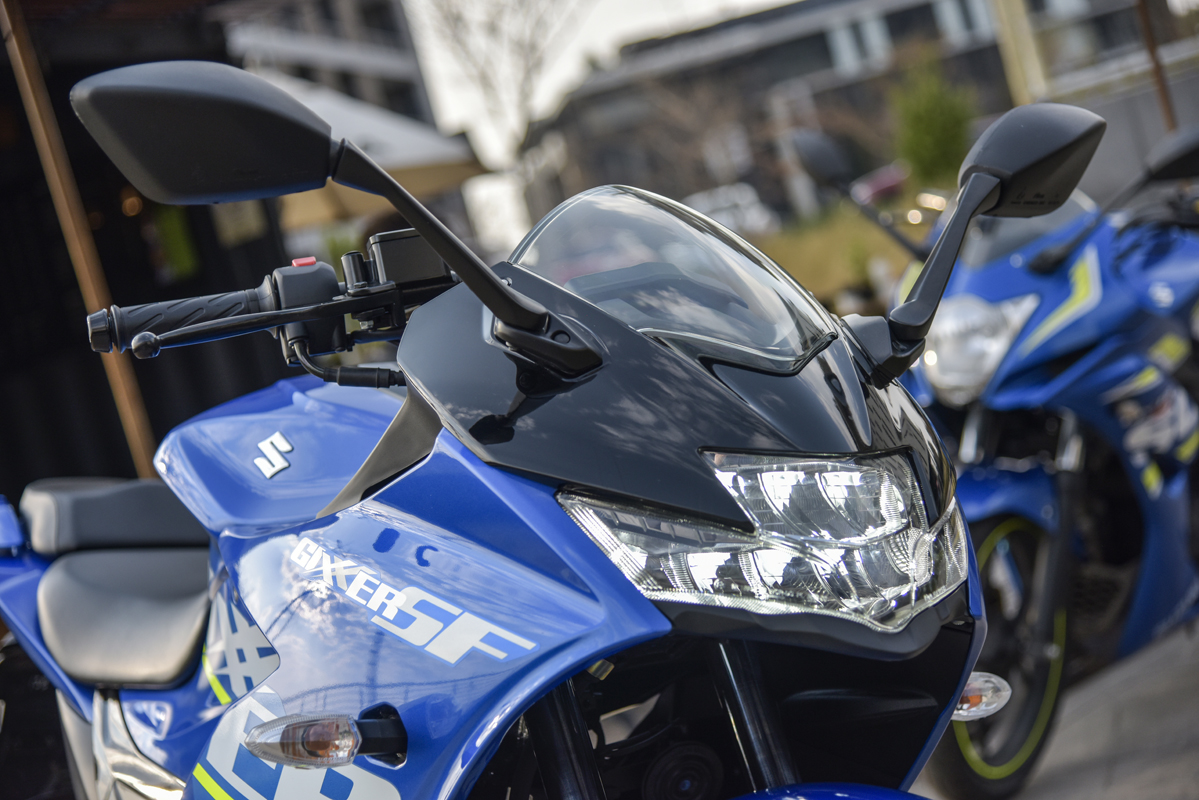 Even the paint job is sportier, with blacked-out upper and lower fairings, and a three-stripe yellow rim tape design. You can't even tell it's just a 150 cc motorcycle.
Once you climb onto the bike you immediately feel more pitched over the tank, almost like you would on a 300 cc supersport. Even with the new ergonomics, the low pegs and soft seat still provide a comfortable ride. As for the instrument cluster, the Gixxer SF gets a standard LCD screen that indicates information like odo, trip A and B, time, fuel level and gear position. You can even adjust your rev limiter flasher (yes, really).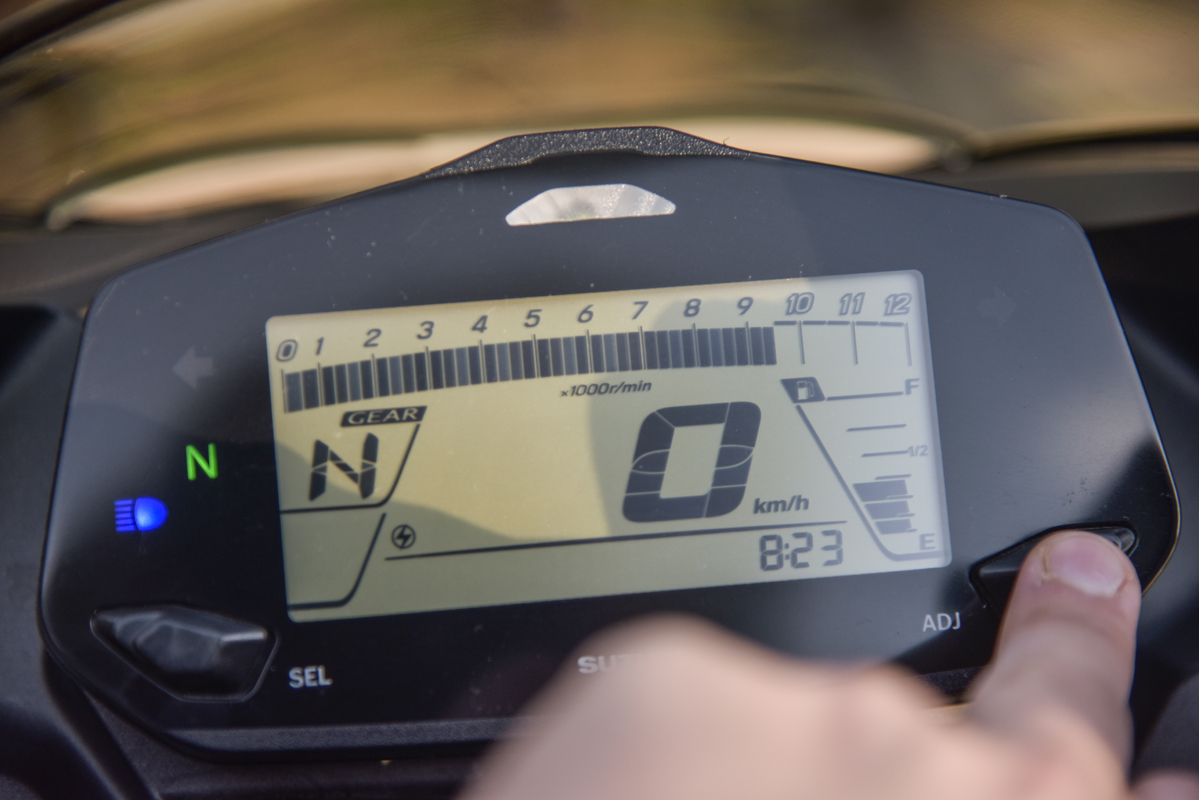 On the road, the Gixxer SF still soaks up bumps with its very compliant suspension. But it also offers a sportier ride than before, meaning you can enjoy the curves without any reservations. The lowered handlebars give you more feedback and commitment when leaning into the bends. Another difference between the new and old bike is the increased wheelbase, which adds to overall stability at higher speeds.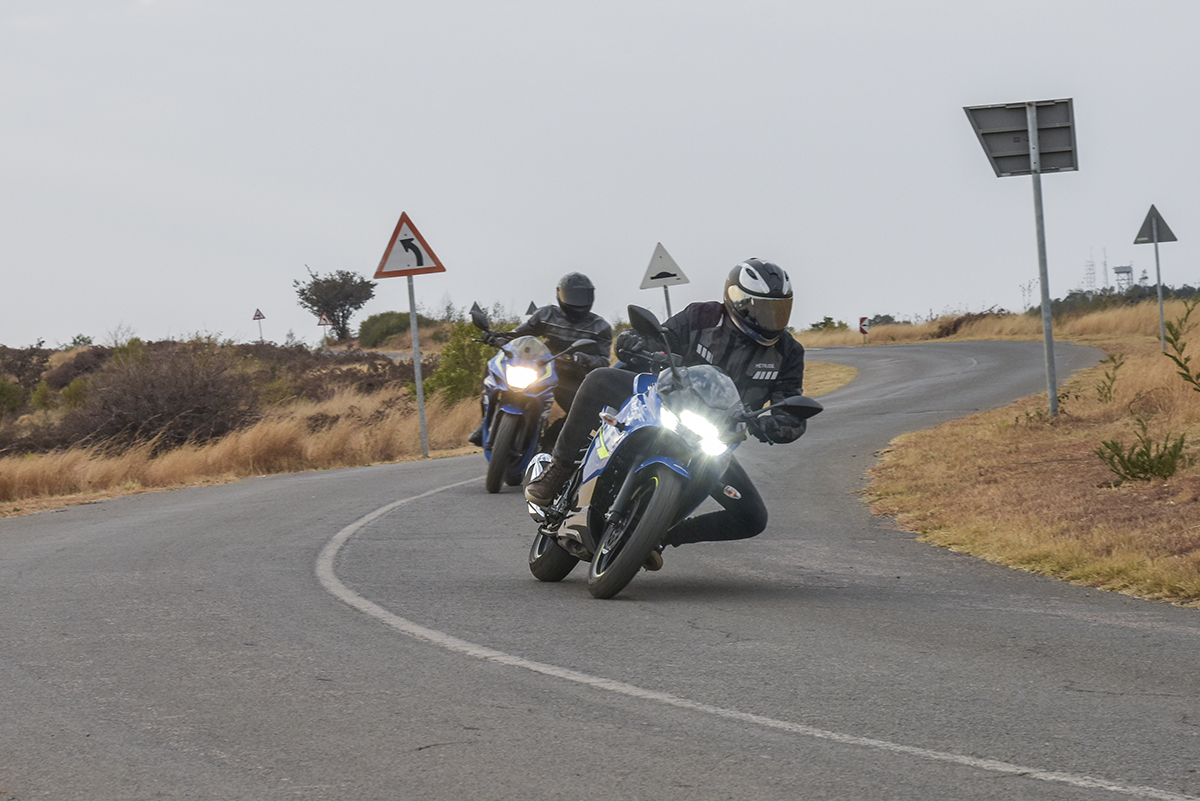 I've ridden plenty of sub-200 cc bikes, and many of them just struggle when it comes to balance and suspension quality. I'm happy to report that this isn't the case on the Gixxer SF. Quite the opposite actually: it's rich in ride quality, thanks to its rigid frame, chunky 41 mm front forks, and its adjustable mono-shock. I can confidently say it's the best handling bike in its class.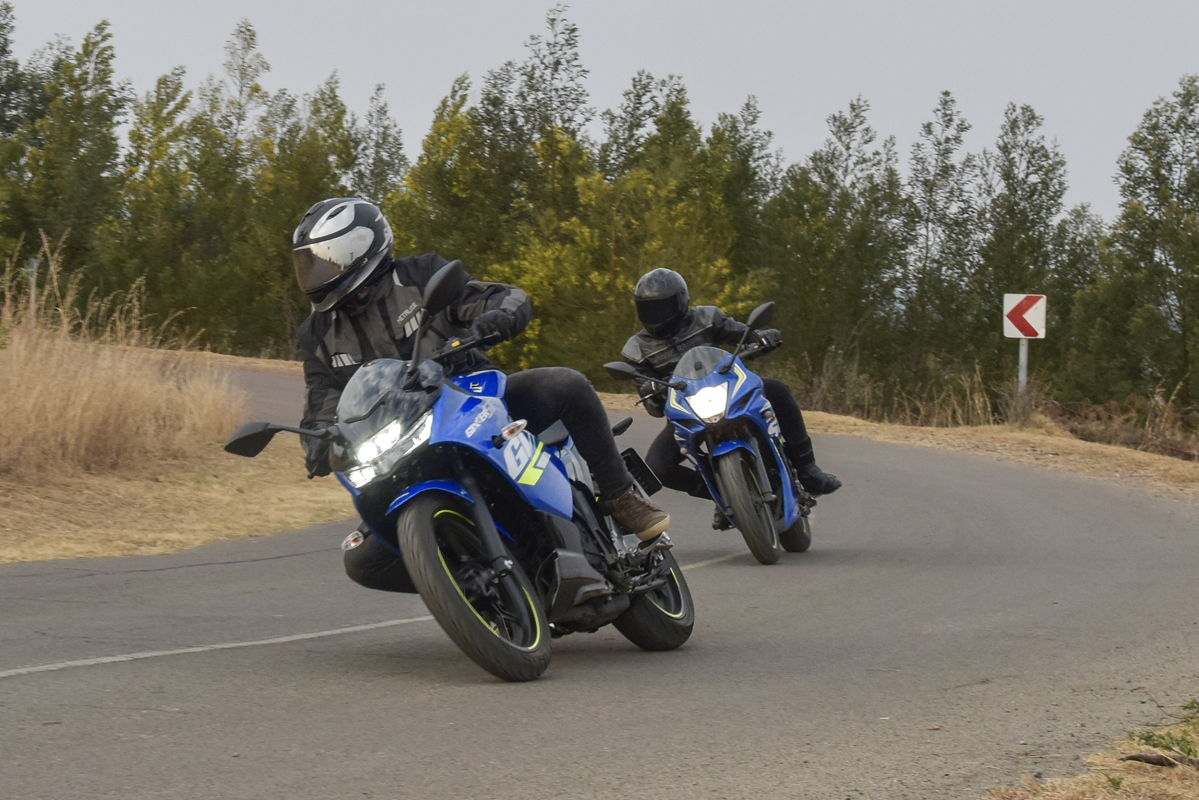 When it comes to slowing down, Brembo-made Bybre disc brakes get the job done extremely well on the lightweight Gixxer SF (139 kilos wet). You also get grippy MRF tyres, a super-light clutch, centre stand and a smooth gearbox. (My riding buddy clocked 50,000 km with his Gixxer on MRF tyres before needing a fresh set.)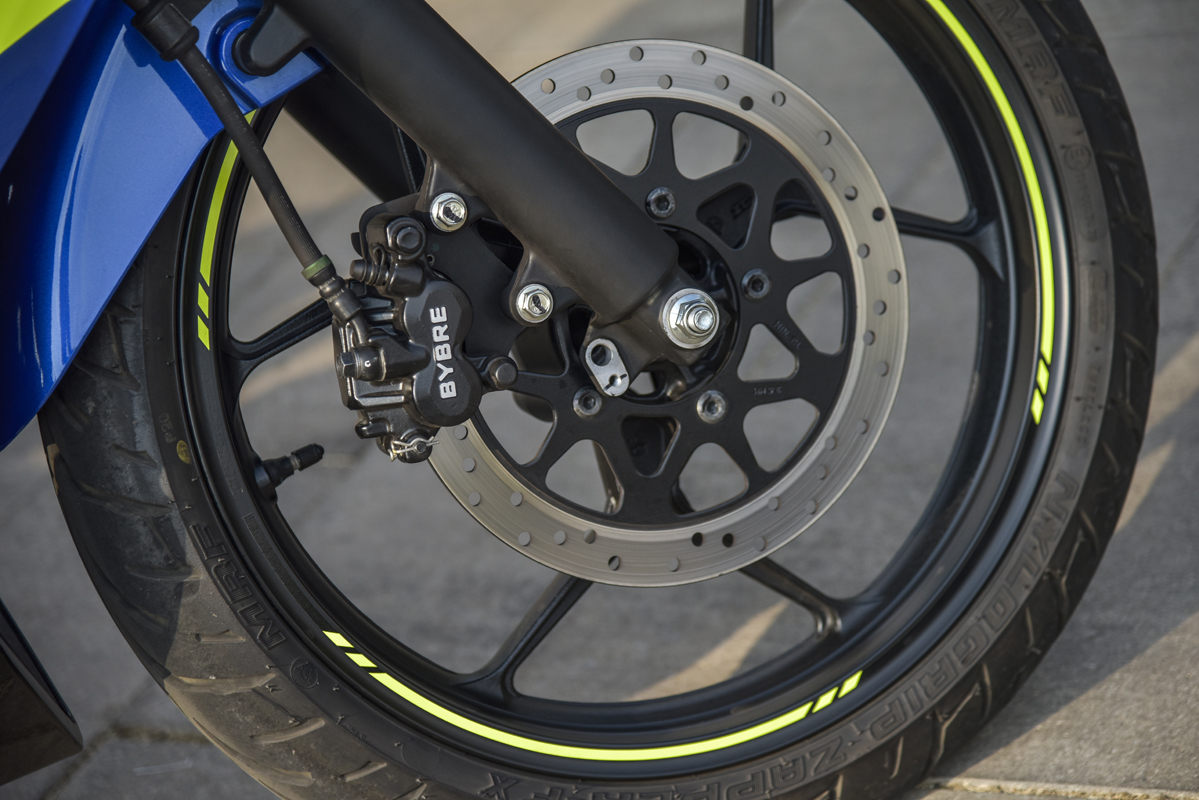 With emission laws starting to tighten up all over the world the Gixxer SF has lost some power to its predecessor. Although weaker, you still have 13.4 hp at 8,000 rpm and 13.8 Nm at 6,000 rpm. The motor will happily cruise at 100 km/h at 7,000 rpm and will max out at just over 125 km/h. This is perfect for a beginner, and will get the job done for an inner-city commuter.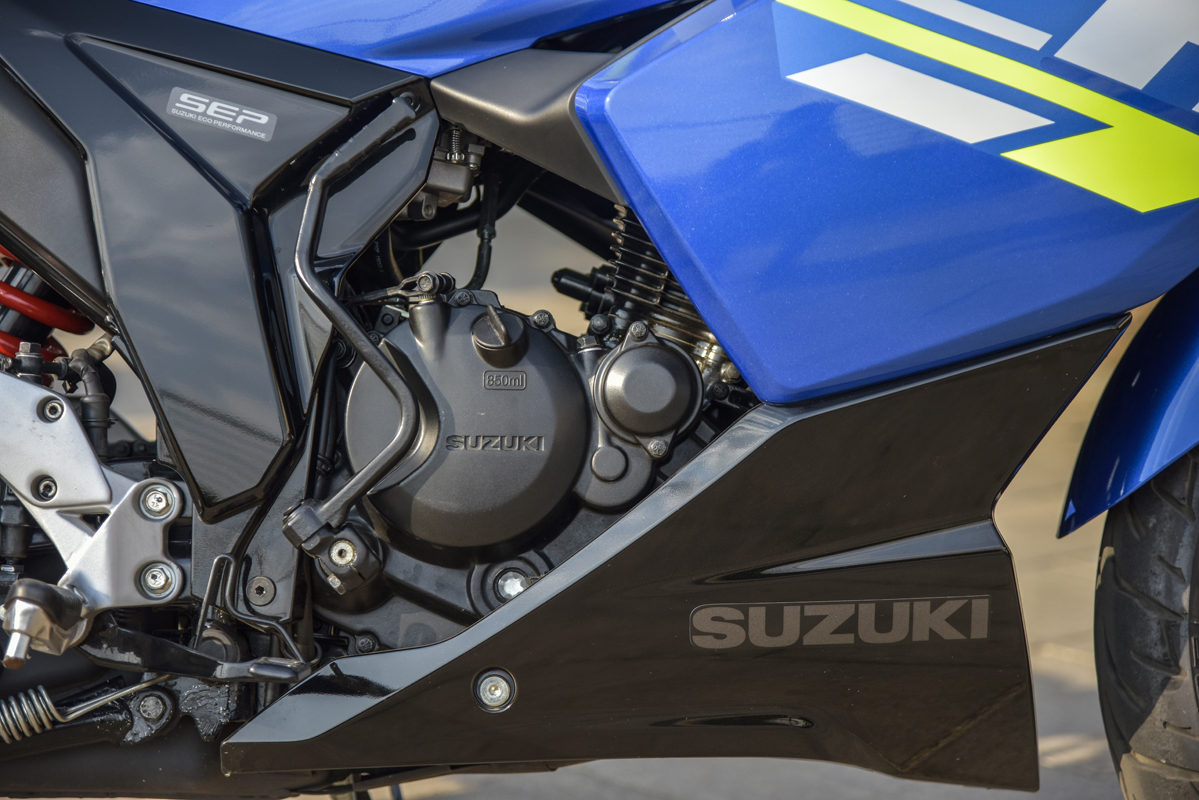 I found myself cruising around town between 60 and 90 km/h without making the motor work much at all, and that's really where you want to be for good fuel returns. After two weeks of riding the Gixxer SF I only filled up the tank twice, and that was after covering a distance of 800 km. I managed to average just over 35 km/L and there are rumours of riders hitting 45 km/L—but with the sporty riding in mind and at our altitude, I think 420 plus kilometres out of a 12-litre tank is damn good.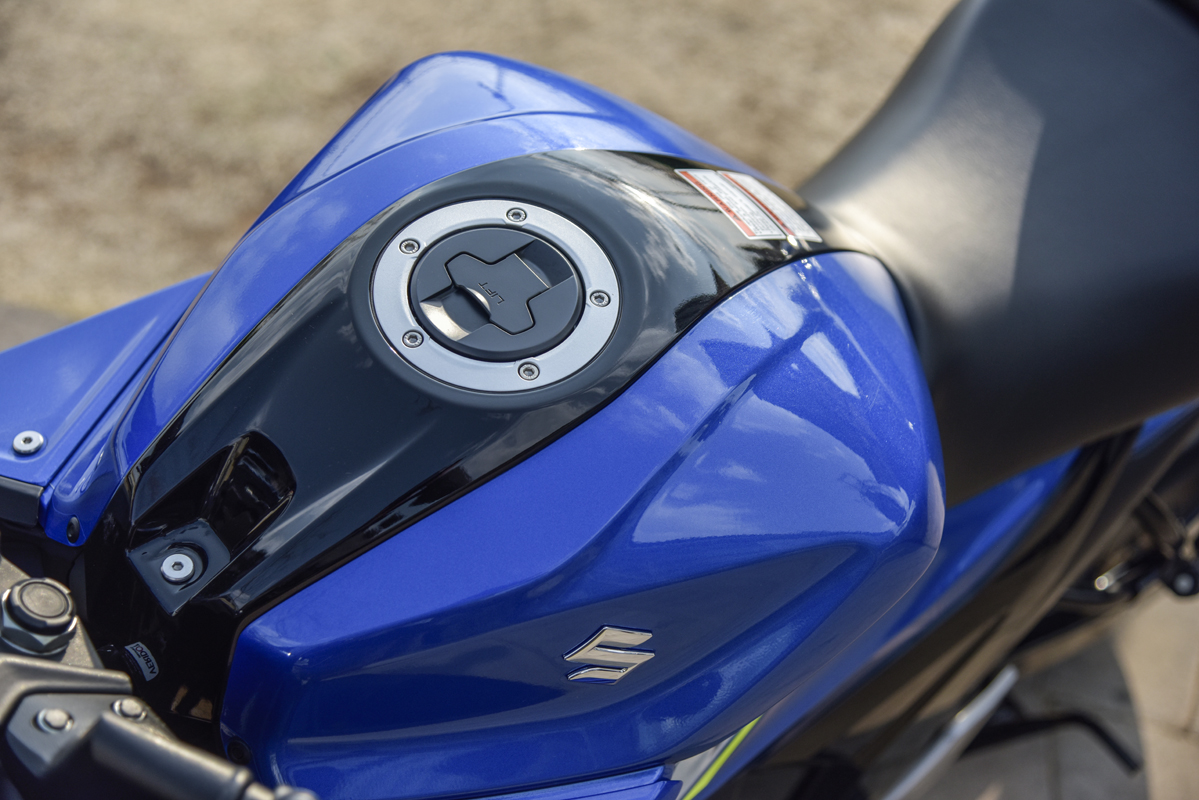 The Gixxer SF is super easy to live with, and when it comes to maintaining your ride, you can just pop it onto its centre stand and get spanner-ing. Chains, brake pads and tyres hardly get worn down, and if you're only spending a short stint on it, then chances are that serious part replacements might only become the second or third owners' task.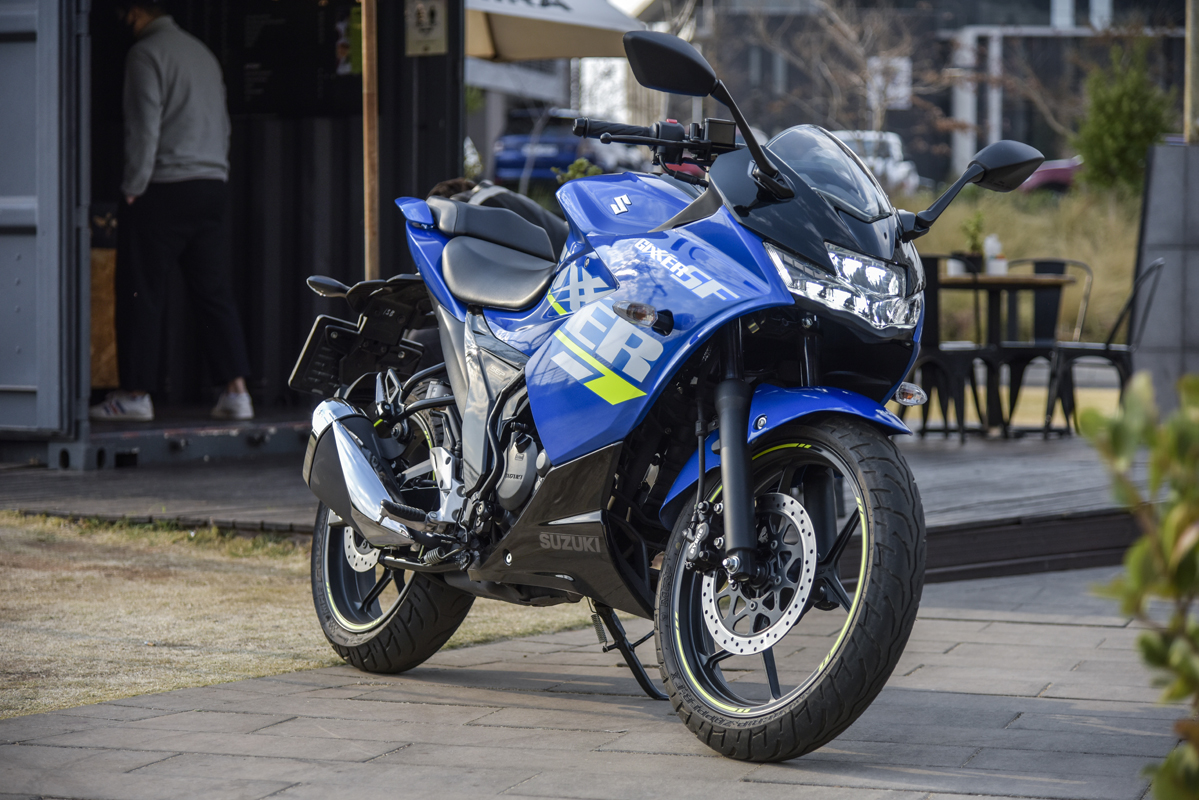 It's obvious that the latest Gixxer SF has become a more appealing motorcycle, and with its change in identity, I think it's become a better all-rounder too. It's a bike that a youngster can take pride in owning, and even keep as a commuter when the time comes for an upgrade. I've got three friends that still use theirs as commuters and one, in particular, has just done over 60,000 km with utter mechanical reliability.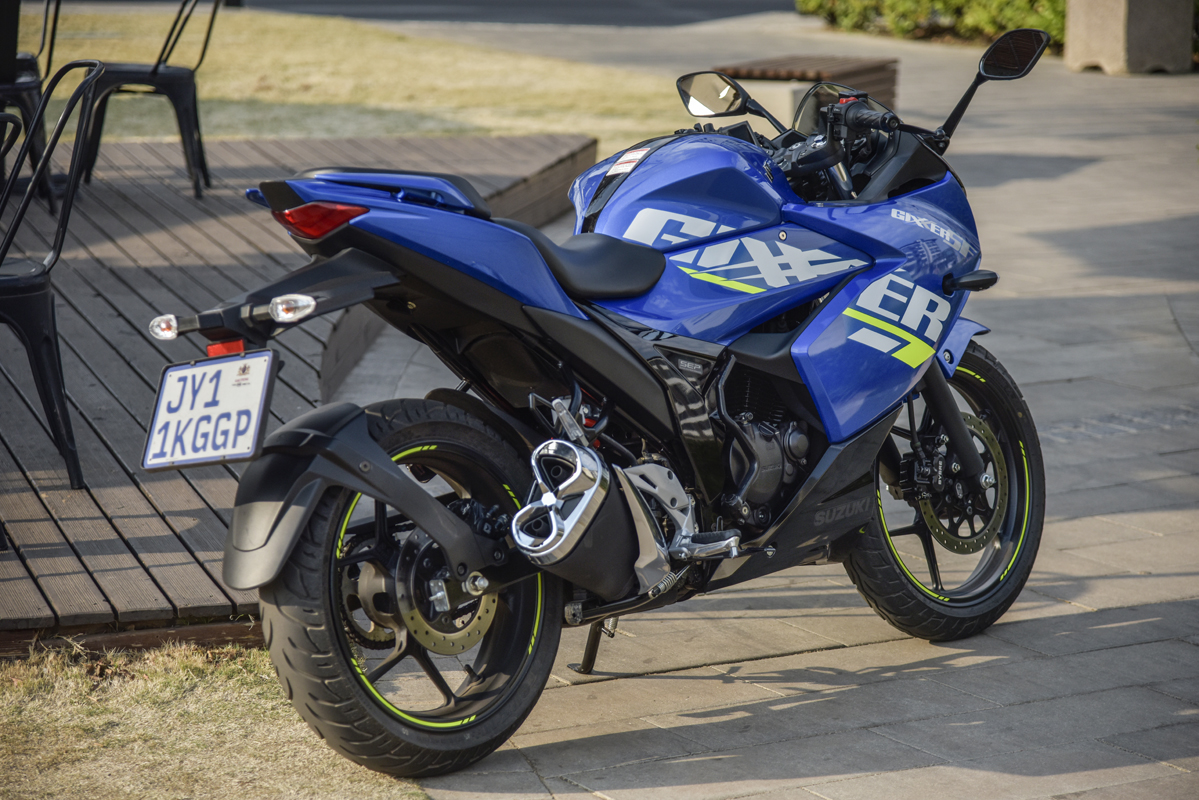 Ultimately the latest Gixxer has all the good characteristics of the previous model, packed into a more enjoyable all-round package. The best part is you aren't even spending that much more for all updates—at only R35,750 you are truly getting a value package.
Suzuki GSX-150F
For more information on the bike that we tested in this article, click on the link below…