Almost from when I started riding bikes Acerbis has been a household name in off-road protective gear and accessories. Founded in 1973 in Bergamo Italy, this brand has become synonymous with quality products. I still have an Acerbis Header tank which I had on my Honda XR 500 in the seventies. I mounted it on my KTM 690 45 years later and it still performed faultlessly with the cap still sealing perfectly. That is what I call customer satisfaction. Over the years there product offering has expanded extensively.
I have always been a stickler for wearing the right gear all of the time. Sometimes we mess up. Take my last big off as a case in point. Riding a dirt road sodden with 14 hours of rain near Colesburg on my KTM 1090 I got a bit impatient. Having a long way to go, and shod with road-biased tyres I pushed the pace up a bit on the last 10 kay's before the tar. A succession of whoops were filled with water and as I hit them they started to bounce me out of shape. I went down in an unceremonial heap with the Katoom landing on my lower left leg. The lower part of the crashbar nailed my ankle fair and square. Picking my bike up, I felt a grinding in my ankle that felt ominous. Then the pain set in as the adrenalin wore off. What followed was the most painful 700 kay's of my life riding home.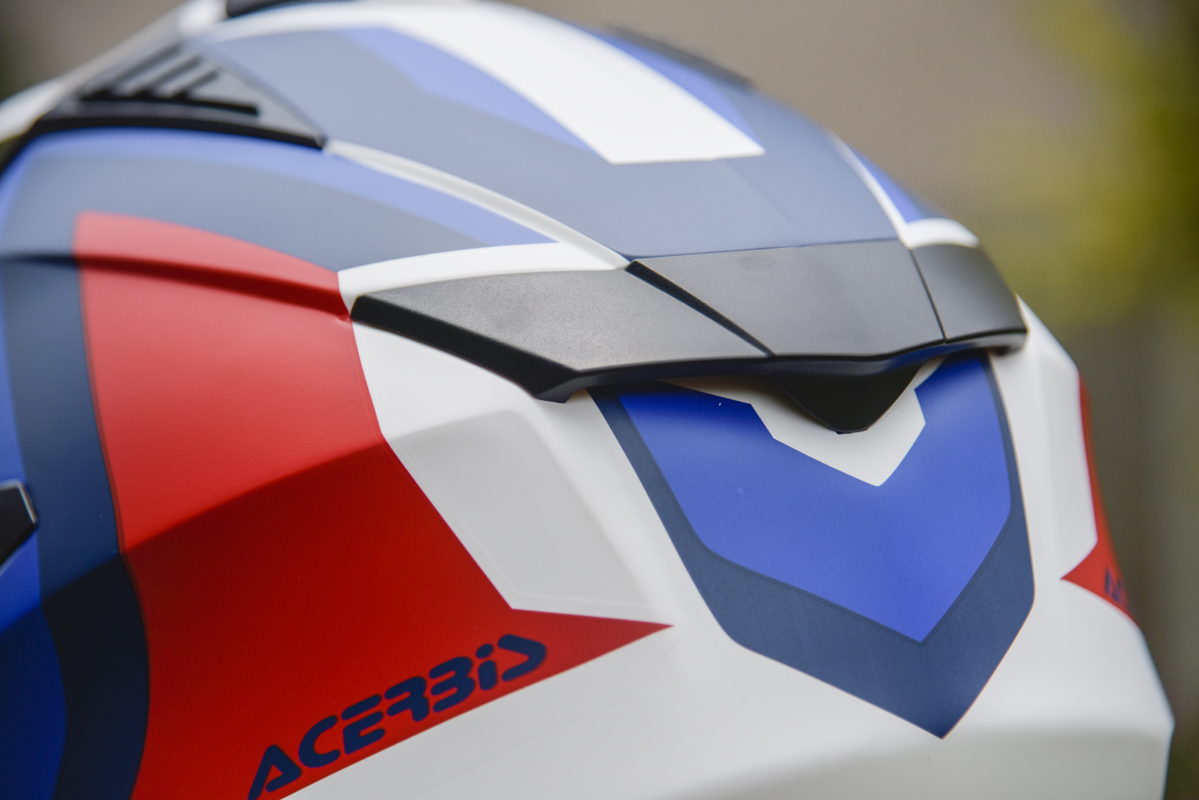 Yes, I was wearing boots, however, they were 'adventure boots', albeit a really good make. Rigid sole, toecap, shin protection, the lot. What was missing was a hard shell over the ankle area. Not paying attention to this vital area cost me dearly. Since that time I have vowed to not venture off-road again without boots with serious all-over protection. Enter my Acerbis X-Rock MX boots.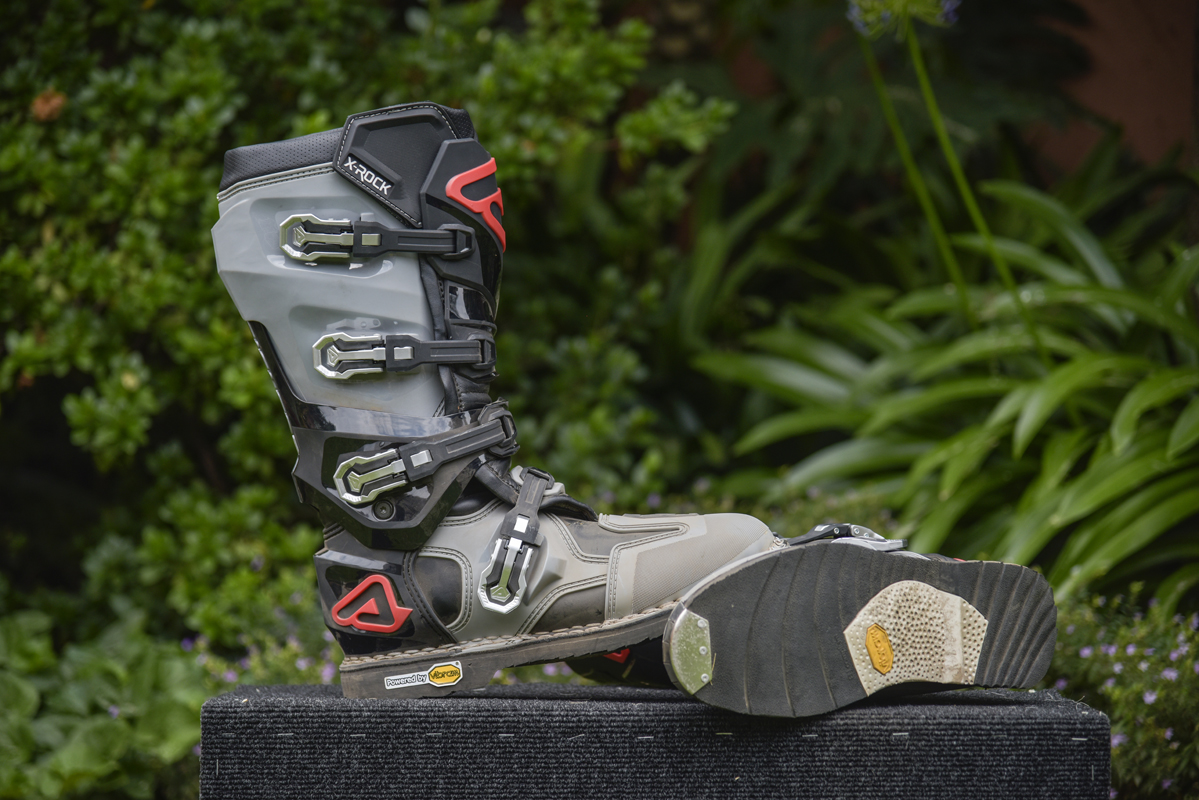 These chaps are built of leather and microfiber uppers with a hinged ankle area. Upper and lower shin guards are anatomically shaped for both protection and comfort. The heel guard is shaped to facilitate gear changes even when standing. The midfoot and toe area has plastic protection for energy absorption. A TPU insert helps with gear changes. The soles are vulcanised burn resistant rubber by VIBRAM which are both wear-resistant and shockproof. Four quick-release buckles with aluminium levers keep the boots firmly in place.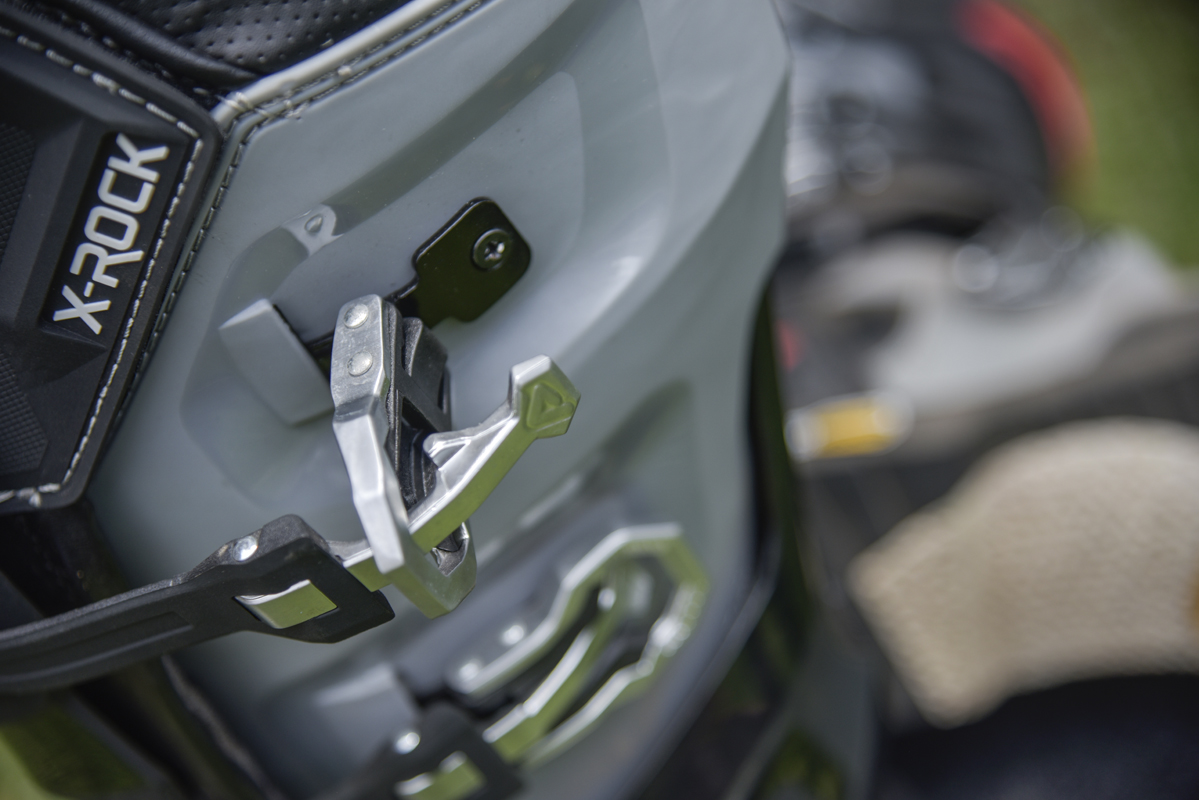 Outside protection is one thing but the lining is crucial for comfort. The X–Rocks have permeable microfiber shin gaiters an inner, made of 3D mesh for comfort and sweat absorption. I wore my boots on the launch of the Husqvarna Norden 901. The bushveld is hot and humid at this time of year so boot comfort is more of an issue than on a cool day. I also did a fair amount of walking during the course of the morning. For MX boots they are amazingly comfortable. After a full morning of riding including traversing deep sand with a bit of paddling the boots performed faultlessly.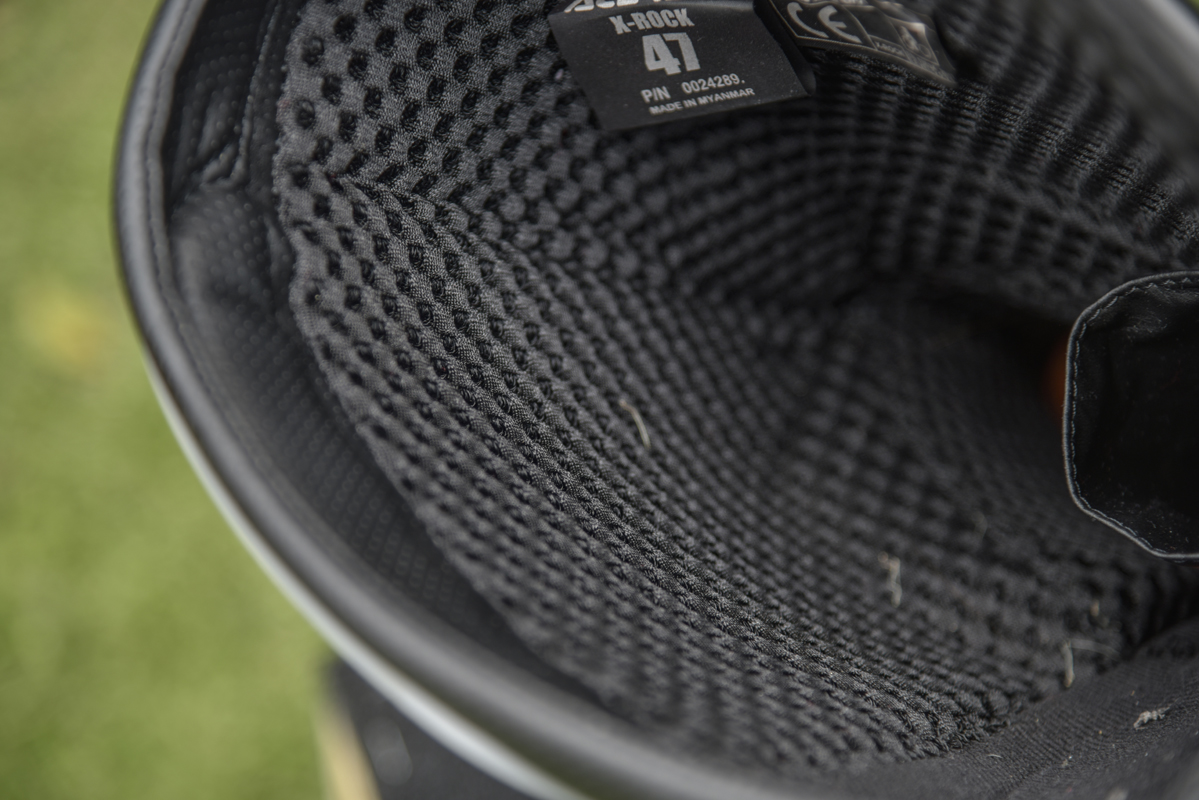 The high levels of protection give you way more confidence to "ride it like you stole it". You soon realise that this is a premier product which stands up to the closest scrutiny. At a recommended retail of just over R7,000, they offer, to my mind, decent value for money. My ankle has never been quite the same since the Katoom treatment. The Acerbis X–Rocks not only protected my ankles but their comfortable fit stabilised my lower leg completely. Highly recommended.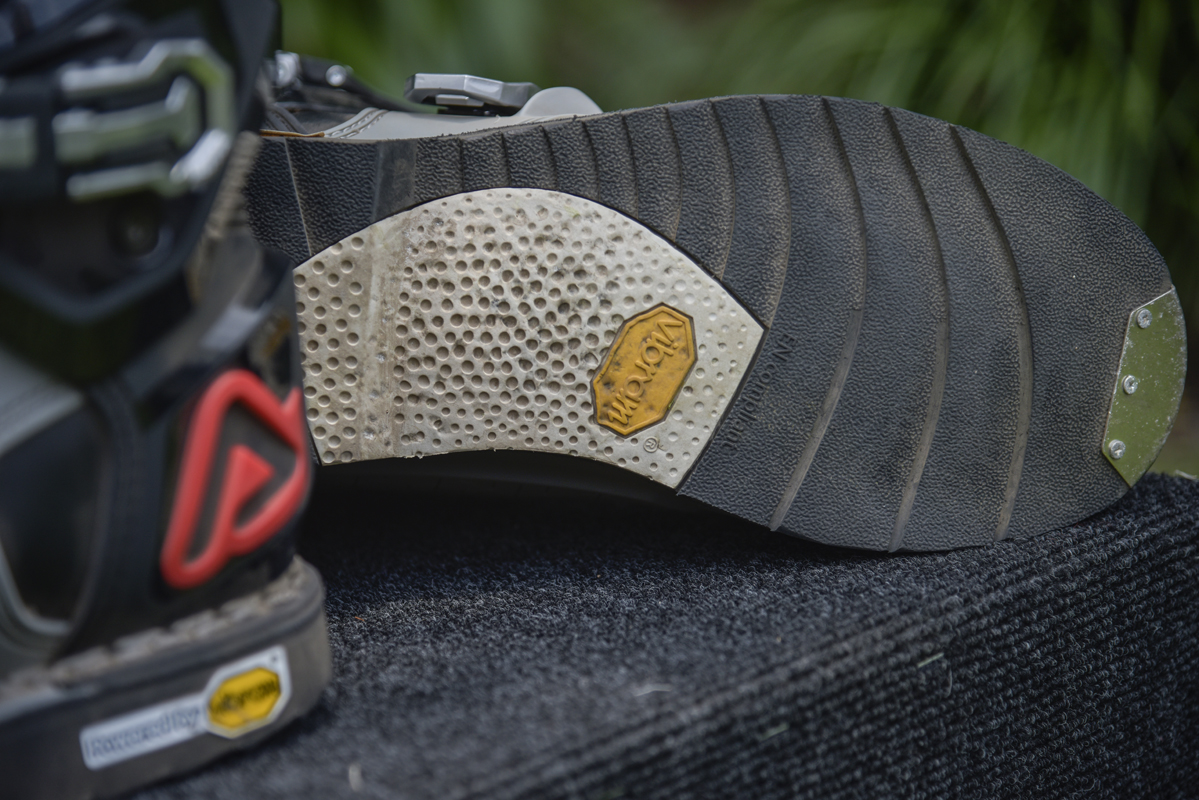 The other end of the body is the old pip. I often spend really long days in the saddle so a comfortable helmet is non-negotiable. I was drawn to the Acerbis FS–606 Enduro helmet for a number of reasons. Let me not lie, it looks flippen' cool! The fact that Acerbis make it, speaks volumes for the quality. Like most of their stuff, it is brilliant value for money too.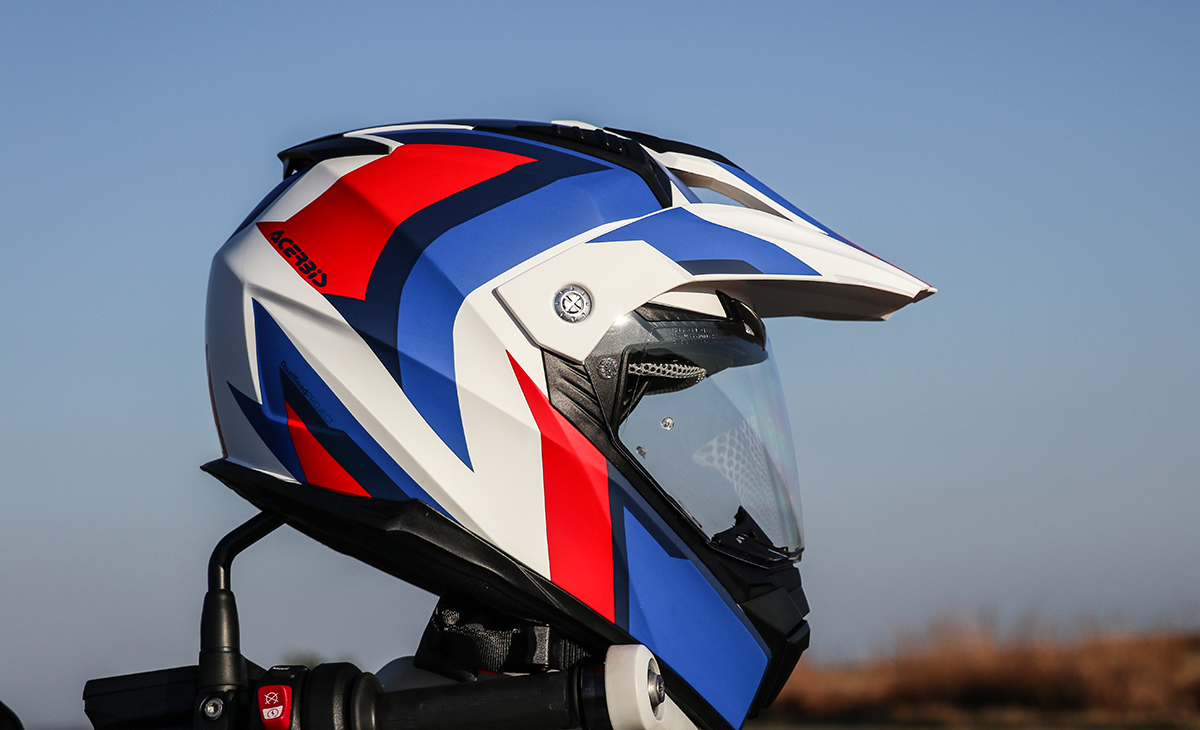 The helmet is also relatively light, at 1560 grams, a big issue for neck fatigue on a long day. The helmet sports an inbuilt sunscreen, or dark visor which drops down via a slider on the side of the helmet. A great feature for bright days, especially if, like me, you wear glasses. The fit is absolutely spot on. I know that this is "different strokes for different folks", as our head shapes differ. I definitely have an Acerbis friendly noggin.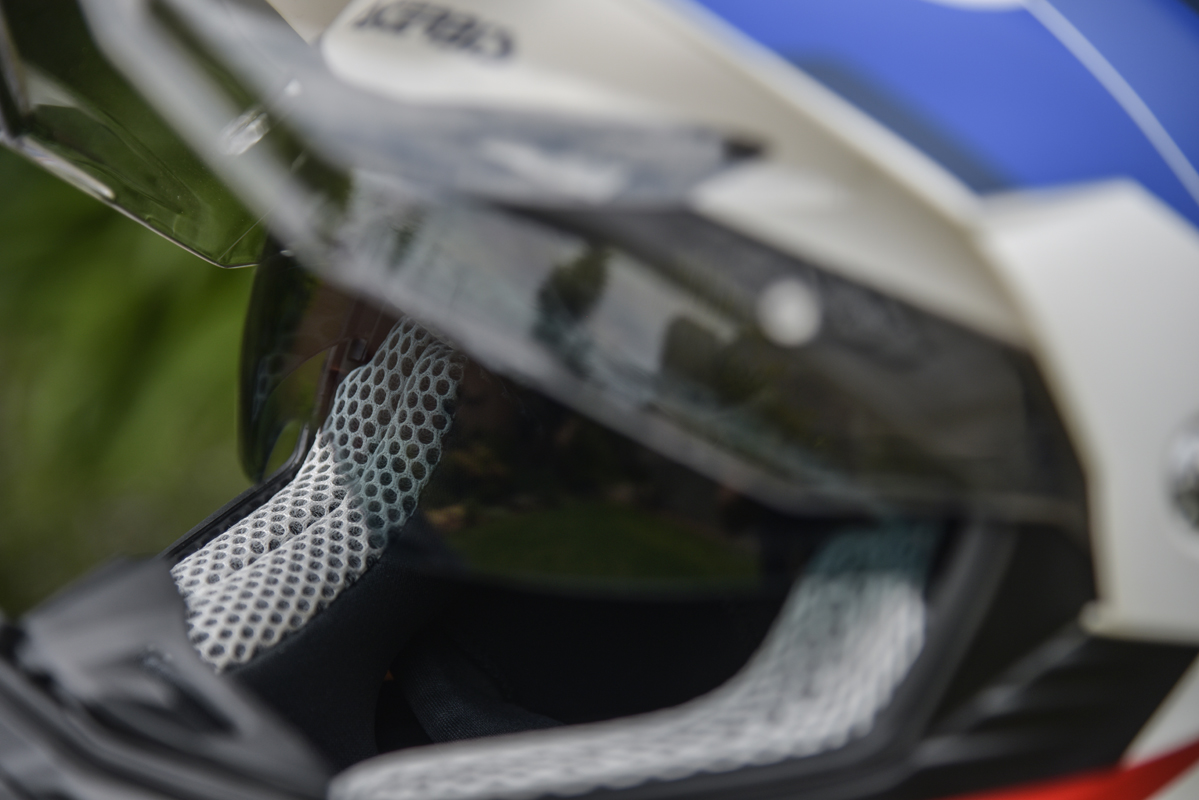 The other issue is noise and stability. Large peaks are great for sun etc… but can try to rip your head off in the airstream. The peak on the FS–606 is firm and well vented allowing the wind to pass over the helmet without becoming an air brake. The lining surrounds your ears without pressing on them. This contributes to comfort and relative quiet.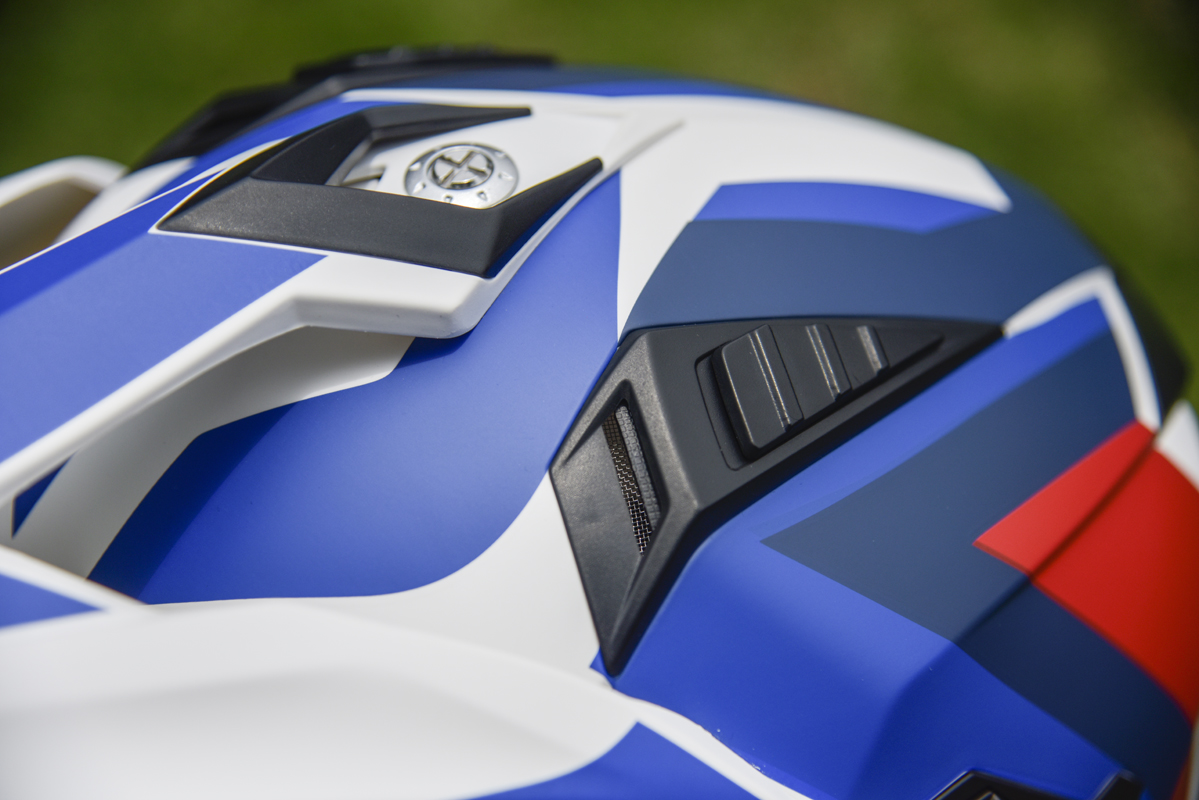 Technical features and specs:
Thermoplastic shell
Micro-adjustable outer visor in polycarbonate
Adjustable vents – top and bottom
Removable and washable liner
Quick-release adjustable strap buckle
Removable chin strap
Removable visor to use goggles
Inbuilt dark sun visor
What you have in the Acerbis FS–606 is a helmet that is well built, with all the features that you want in an adventure helmet without having to break the bank. If it performs as well as the other Acerbis products that I have used over the years, then it is an absolute winner! The price, at around R2,200, is a steal!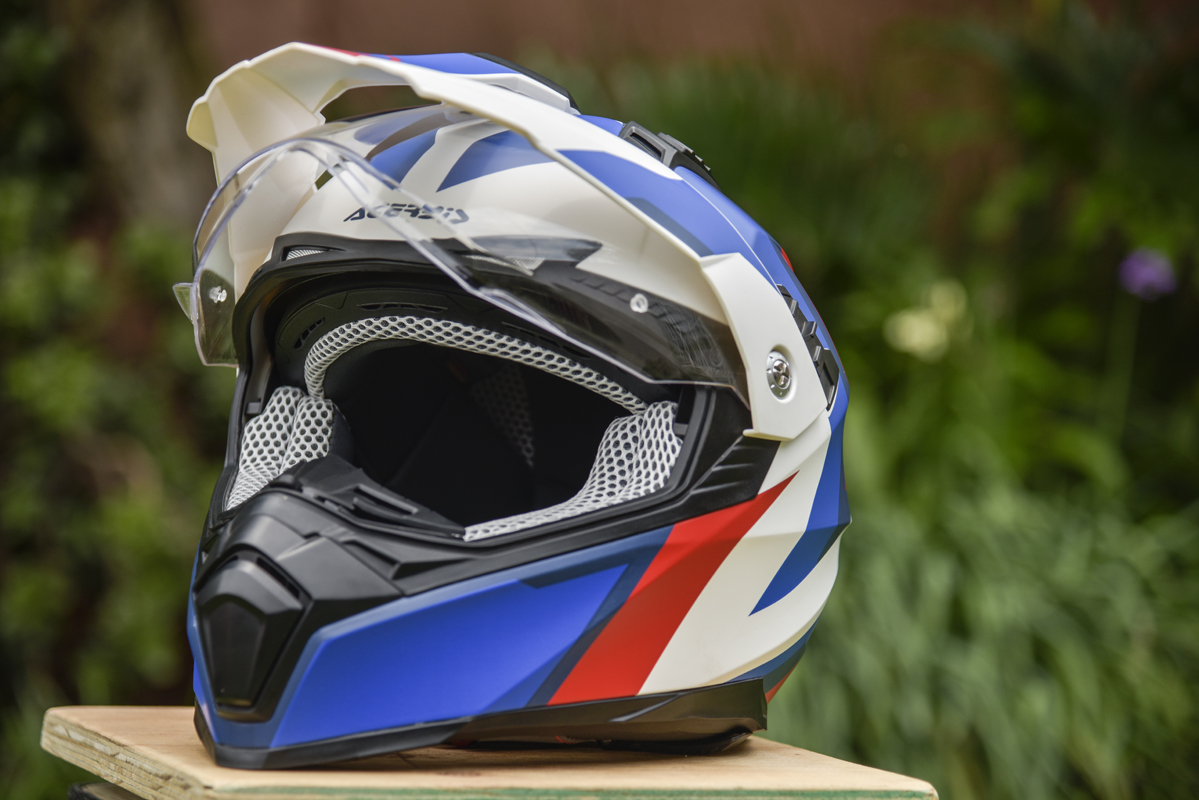 So there you have it. Two decent products made by a company with an enviable reputation for quality and excellence. Do yourself a favour and check these, and other Acerbis products out. Their clothing range is equally impressive. I have an Acerbis adventure jacket which is super comfortable and properly specced with all the features that you want in a premier adventure jacket. A brand, well worth recommending!