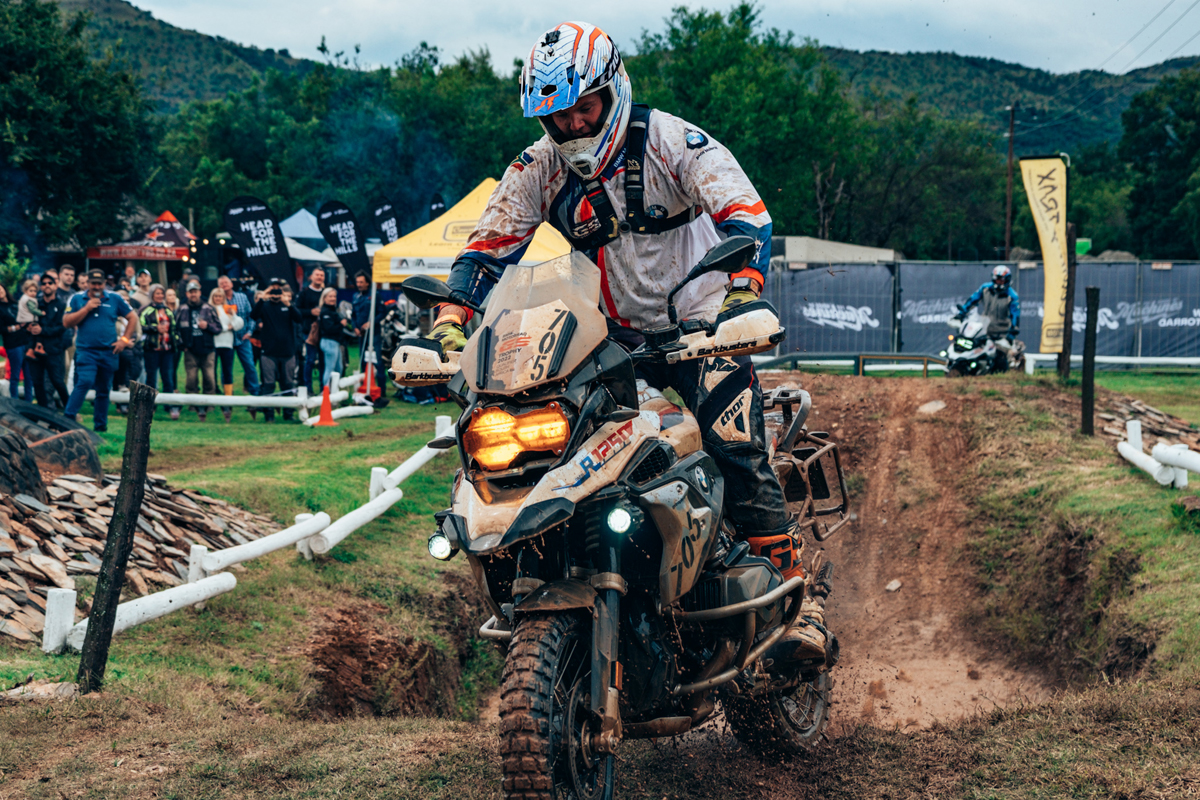 Time was when you could organise an event in Gauteng in summer and you'd be very nearly guaranteed to have good weather. Well, in 2022, someone forgot to tell whoever is in charge of the rain that he needs to take a day off. It's not that we're not familiar with a bit of precipitation, just that we've had enough for one summer, thank you very much.
However, life goes on and no-one is going to tell us that we can't still have fun. If the rain keeps at home the faint-of-heart and the faint-of-imagination, then who's fault is that?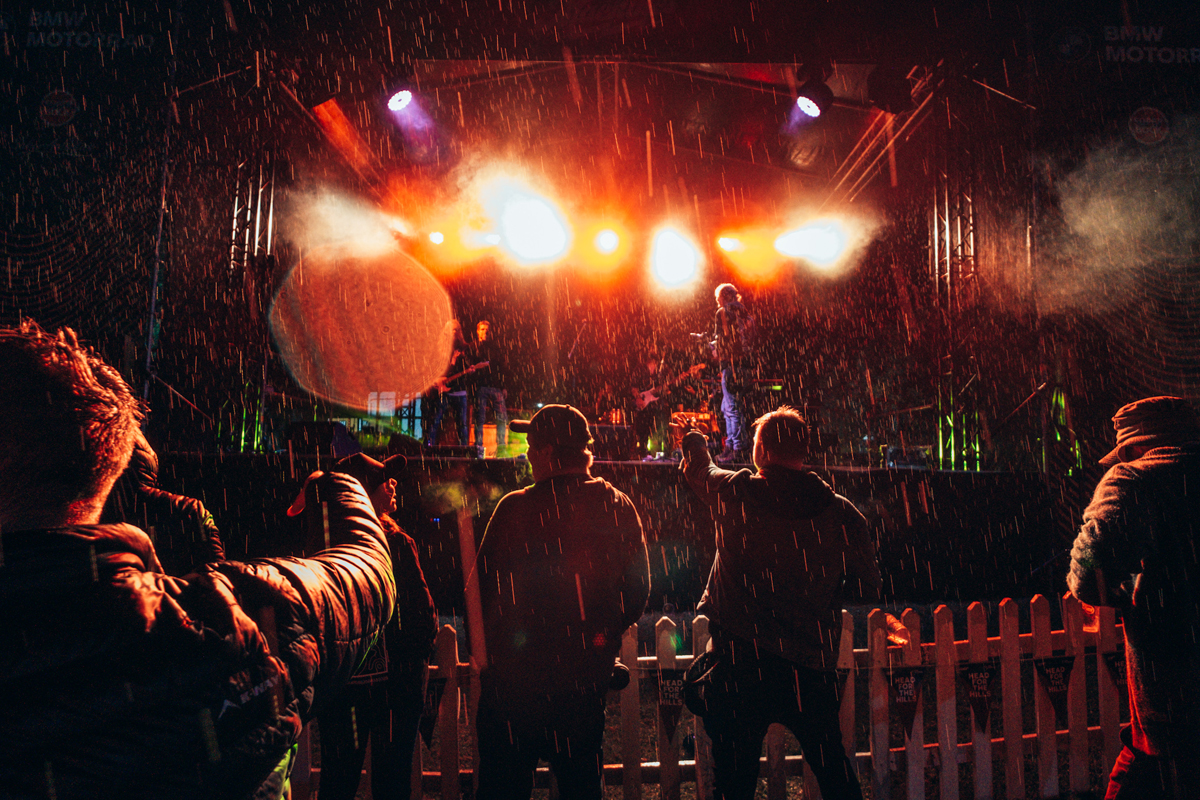 Inclement weather is just one of the unpredictables that event organisers can't control. But I have every respect for organisers who press on regardless of the weather. Maybe they don't have much choice – once invested, always committed – but it's a measure of their ambition that the very best of them remain positive and cheerful.
BMW Motorrad South Africa has a standing commitment to putting on events that cater not only to the BMW faithful but anyone who enjoys something a bit different.
The House of Machines in Cape Town has a similar commitment: to do something a bit different that welcomes everyone, excludes no-one and simply tries to make a difference, however small, to everyone's lives.
Bring the two together and something special is bound to happen. And that something was the Head for the Hills motorcycle and music festival over the weekend of 9th and 10th of April.
The event was held at the ADA training facility in Leeuwenkloof, near Hartbeespoort Dam. If the weather failed to play its part, Hein and Diete of ADA certainly played theirs and their excellent facility was the perfect setting.
It was clear from the outset that no expense had been spared. The stage, lighting and sound set-up was fully professional: the sound was very possibly the best I have ever heard at an outdoor music festival.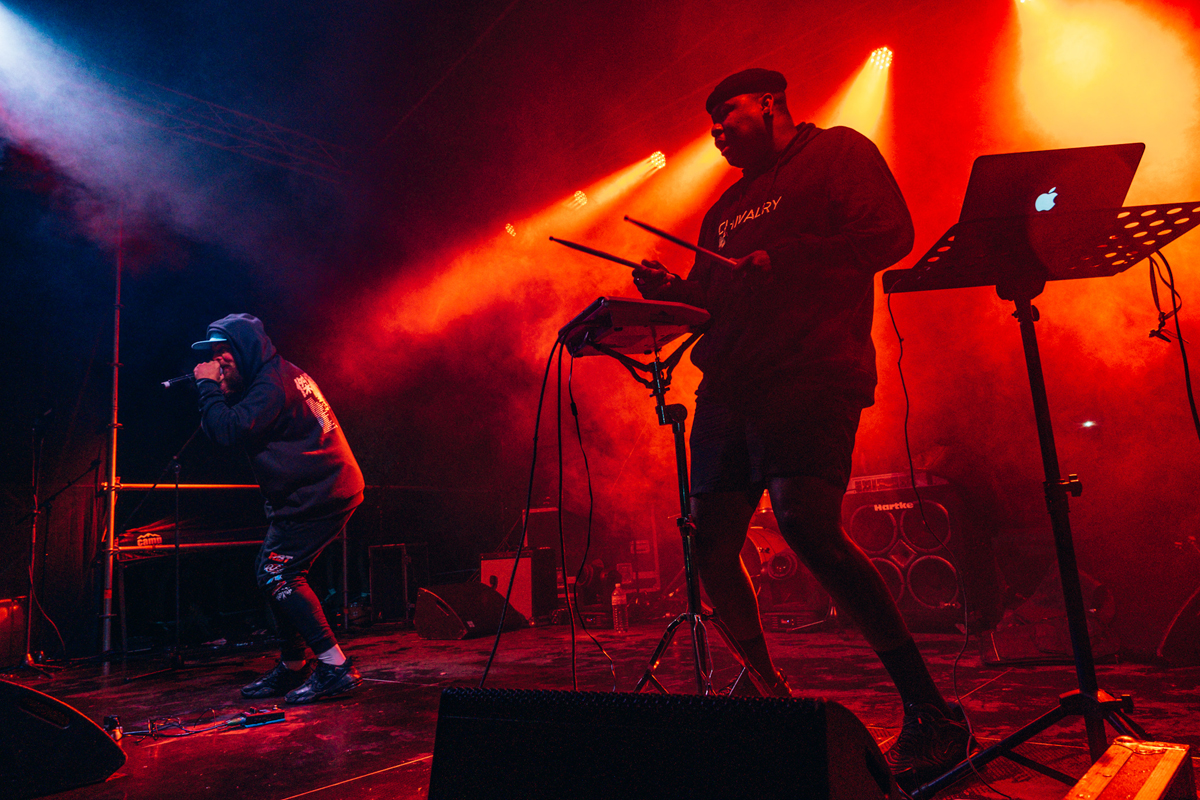 With music from Frans Karoo, Sam Turpin, Loki Rothman, Dylan Red, Cake Kidd, Loufi, Biggy and headliners Springbok Nude Girls, there really was something for everyone and, if they were playing to a much-reduced audience, none of the artists gave any indication of giving anything less than their best. Eventually, even the rain couldn't dampen the enthusiasm of the crowd.
With various BMW car and motorcycle activations, including 4X4 outrides in BMW X cars and R18 motorcycle outrides, there was always going to be something to do. The South African GS Trophy team was in attendance and gave a demonstration of why the team members have been selected to go to Albania to represent their country and defend their hat-trick of titles in that most challenging of competitions.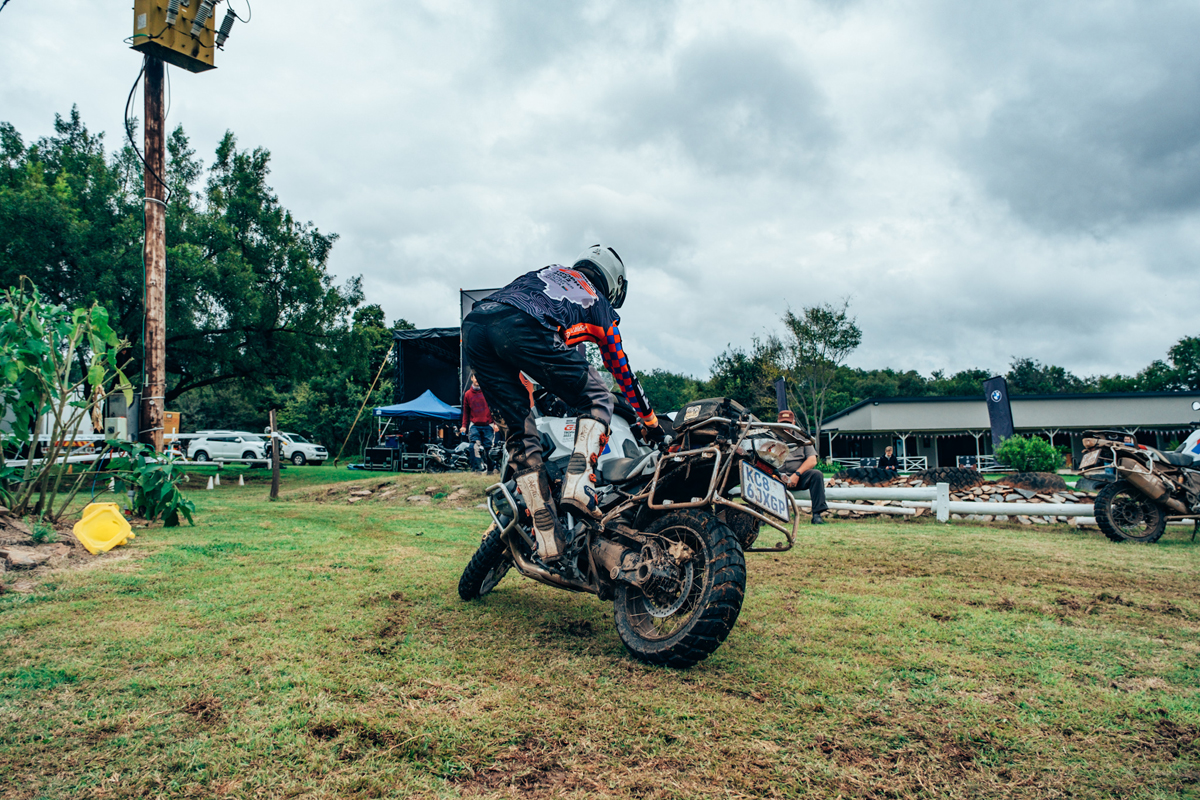 At the end of the day, however, Head for the Hills was all about the people. The rain might have kept many away but those who braved the elements had the best party. Late into the night, the bar was full and lively, the music pumping and the drinks flowing. If the walk to the tent at the end of the evening was a little squelchy, then it was just one more memorable element to the day.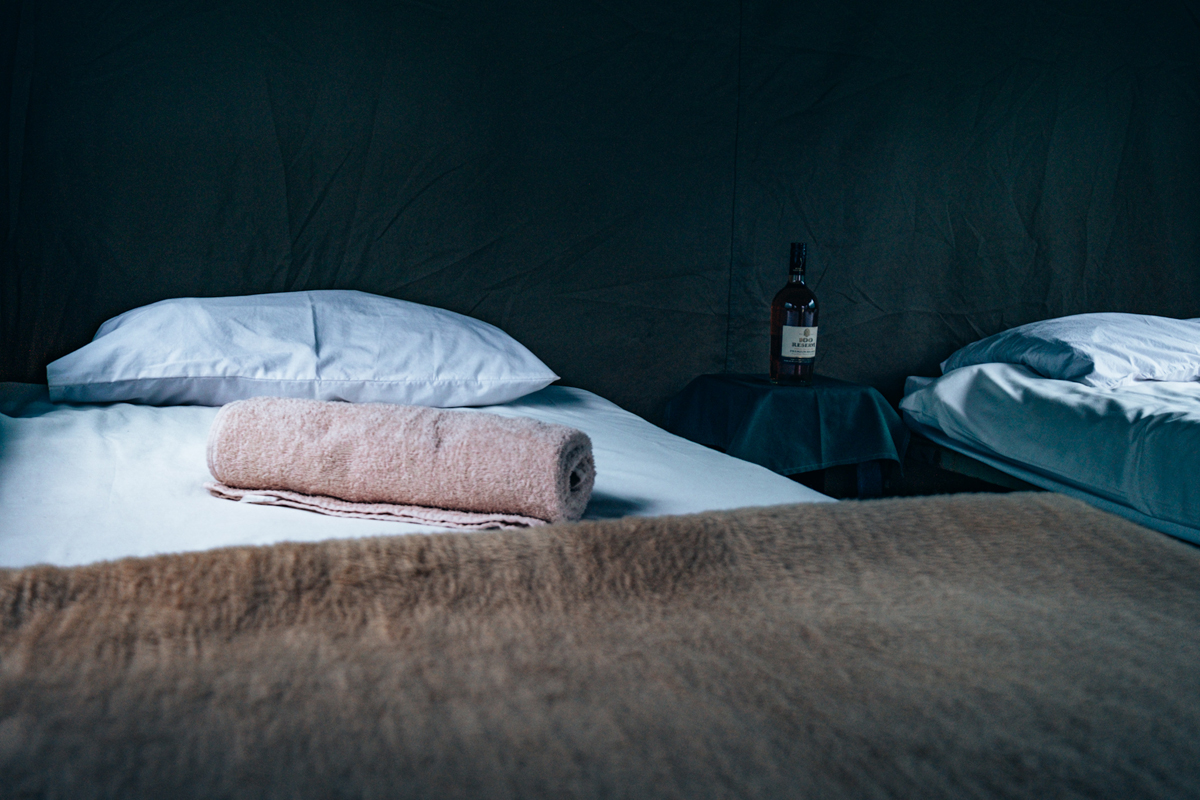 It is to be hoped that this event will appear again next year and that it will become a fixture on the South African motorcycling calendar. Far from being exclusively for BMW owners, it is open to everyone and it really should be on everyone's list of must-attend events in 2023.
A huge thank you to Alan Shenton, Penny Sterley, Hein and Diete Engelbrecht and everyone who worked so hard to make the weekend as good as it was.
Getting There…
I certainly didn't need to ride a BMW to Head for the Hills, but it so happened that a blue BMW R1250 RT was in the garage at the time. We've reported on this magnificent touring bike before in ZA Bikers, so a full road test isn't necessary here.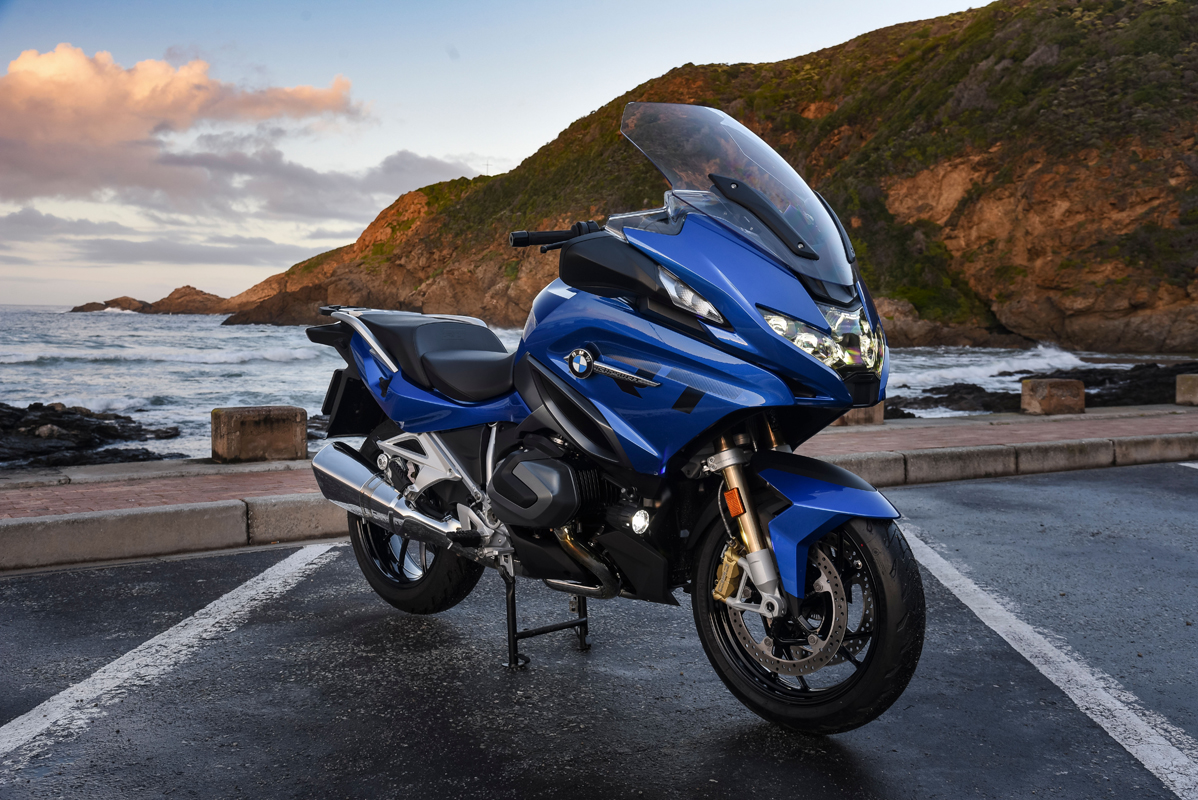 However, as a machine to travel to a festival, it would have been hard to better. As it happened, I managed to make the journey to and from ADA in between rain showers but, had it been raining, I would have hardly felt it, so good is the fairing and screen of the RT. Coupled with heated seats and hand grips, it surely must be very near the pinnacle of touring bike design.
The performance is completely effortless, the new Shiftcam cylinder heads on the boxer twin giving power at any point in the rev range, while the smoothness of the engine is uncanny, especially to anyone who has been riding BMWs for any number of years.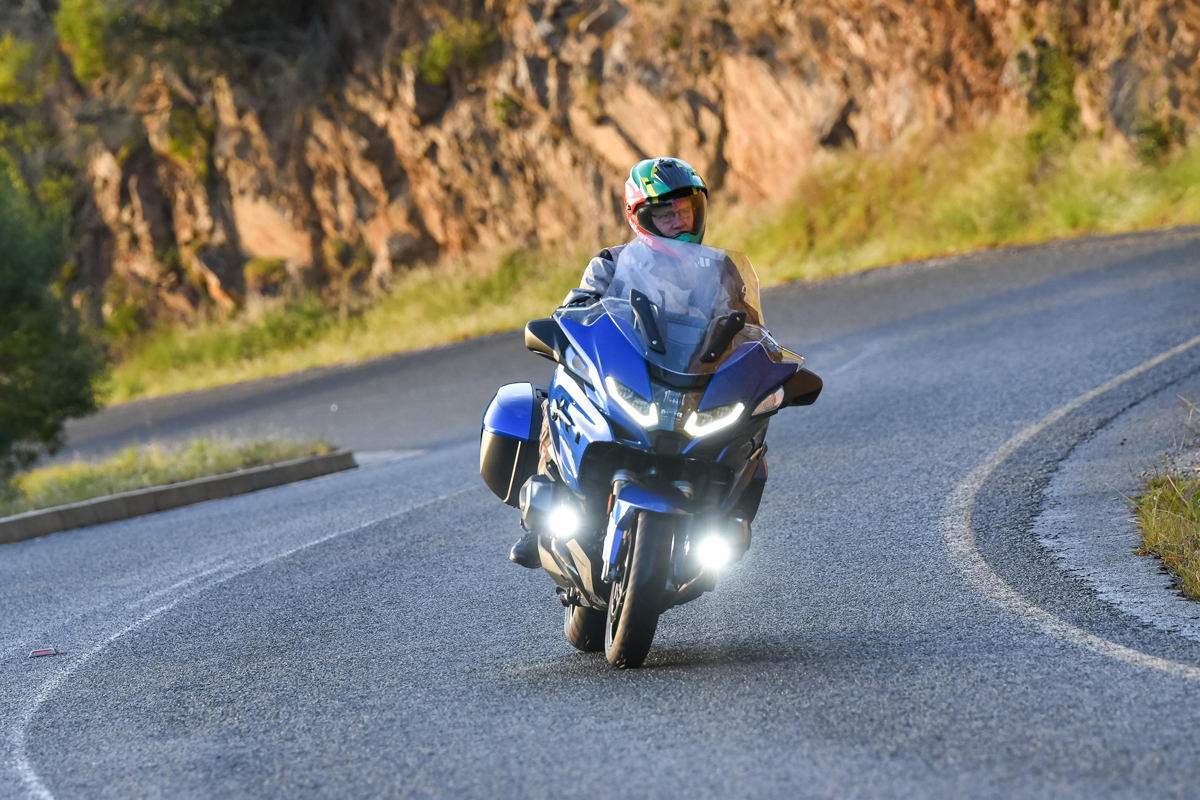 If anything, a short hour's ride was insulting to the RT. If Head for the Hills hadn't been taking place, I would have happily ridden to Durban just for the hell of it: it's just one of those bikes that invites you to ride and explore far and wide.
It's not even as if it is only good at sitting on the highway for hours on end. Such is chassis technology nowadays, that even the largest motorcycles can be made to handle like smaller, lighter bikes when the going gets entertaining, meaning that riding a bike such as the RT doesn't have to mean leaving the fun at home when you go for a ride.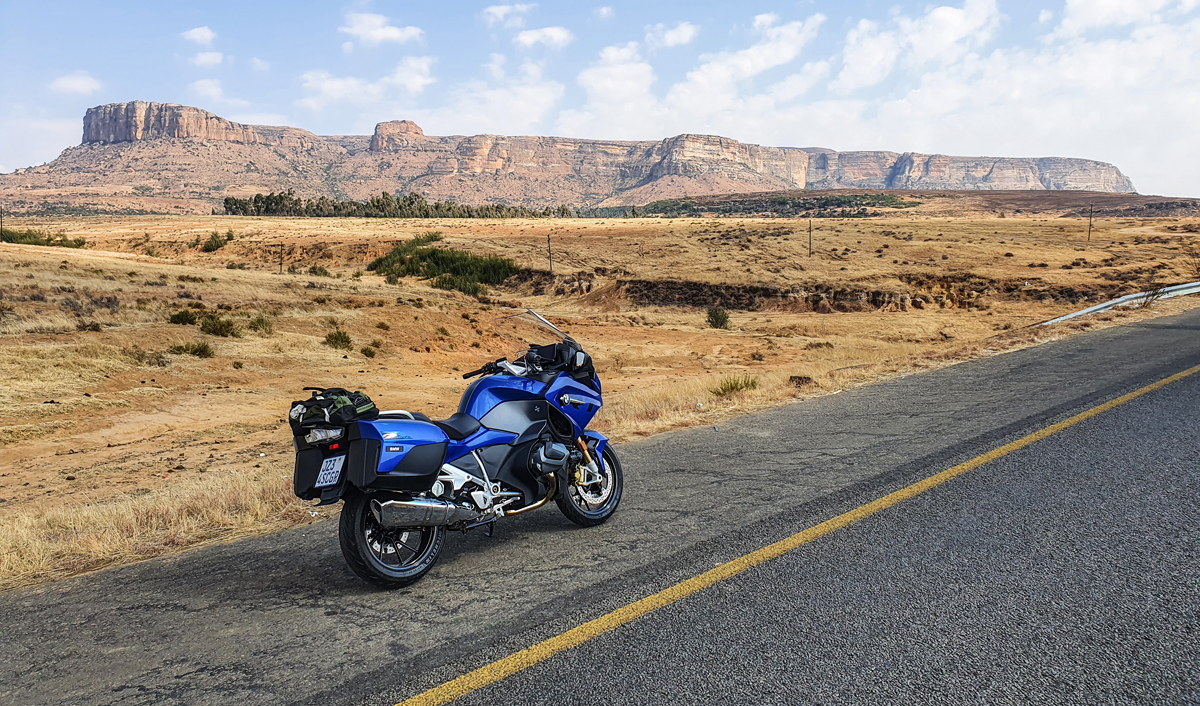 The R1250 RT is a hugely tempting proposition for anyone in the market for a touring bike. If it has an air of Teutonic efficiency about it, then is that really such a bad thing? As much fun as riding without mechanical worry is, it's also very pleasant to arrive at one's destination as fresh as it is possible to be after a day in the saddle. With the RT, they are days that can be repeated indefinitely.
BMW R 1250 RT
For more information on the bike that we used in this article, click on the links below…