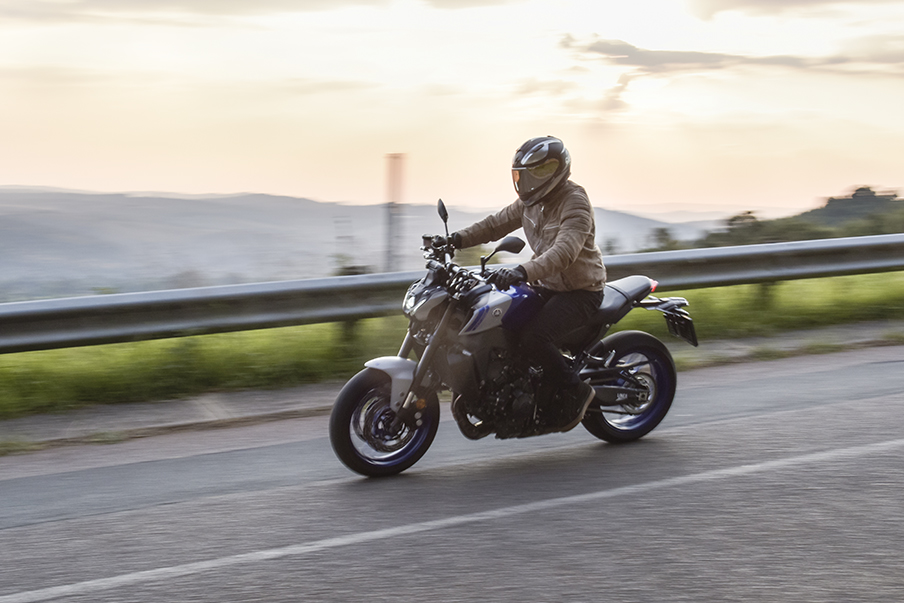 Over the years Yamaha has captured the very essence of motorcycling with their MT-series. They bring aggressive styling, affordability and hooligan-like character to the game, and their 'Crossplane' motors make them the ultimate do-it-all machines. MT stands for 'Masters of Torque', and I personally think that the Yamaha MT-07 and MT-09 represent that philosophy most aptly.
On paper, picking the best of the two is an easy decision. The MT-09's 890 cc triple-cylinder motor trumps the MT-07's 689 cc parallel-twin hands down, end of story… right? It's not that simple.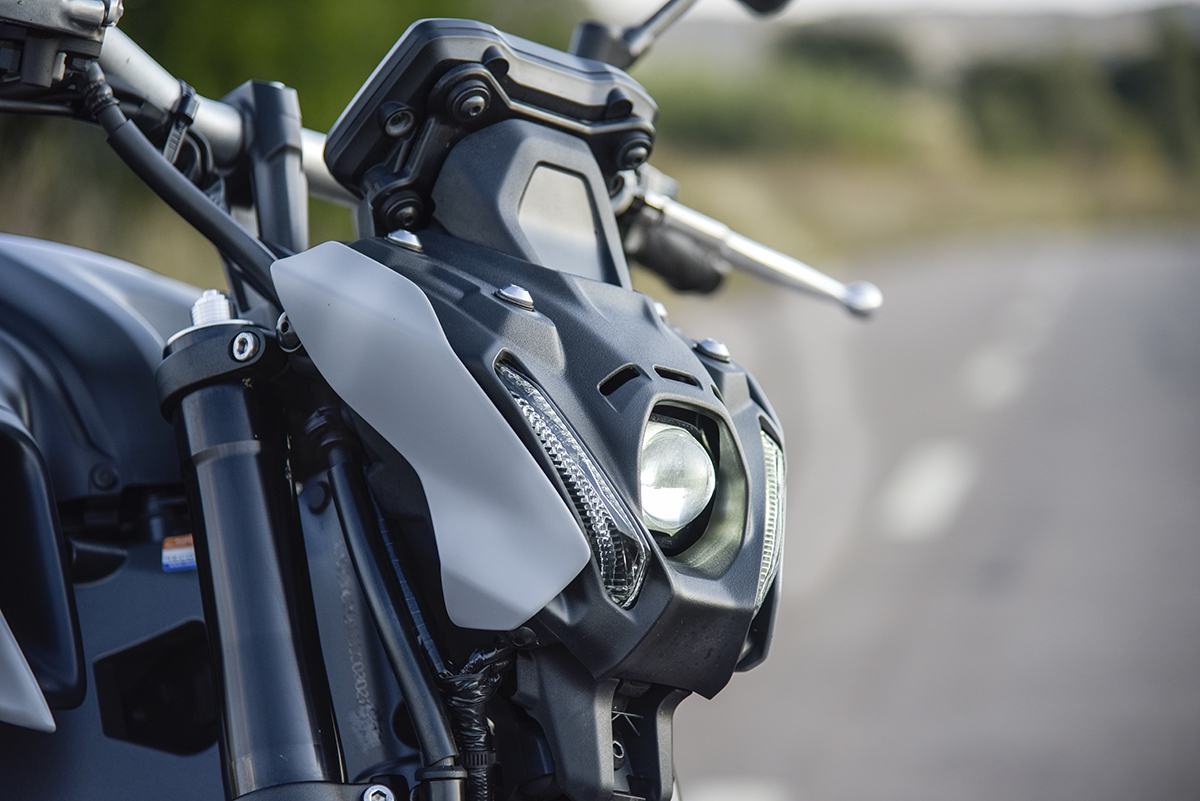 The MT-07 brings its own quirky characteristics to the table, and a world of simplicity too. To try and make the decision easier for you, we swung a leg over both and have come up with a few reasons why you should consider either.
2022 Yamaha MT-07
As awesome as the MT-09's new tech and enhanced performance is, the MT-07 rolls into the equation with a proven class-winning formula. It hasn't changed much for 2022—instead, it's had a slight facelift and a few fine-tuned details. For some reason, I don't find this off-putting, but rather quite pleasing, as the MT-07 never felt lacking in the first place.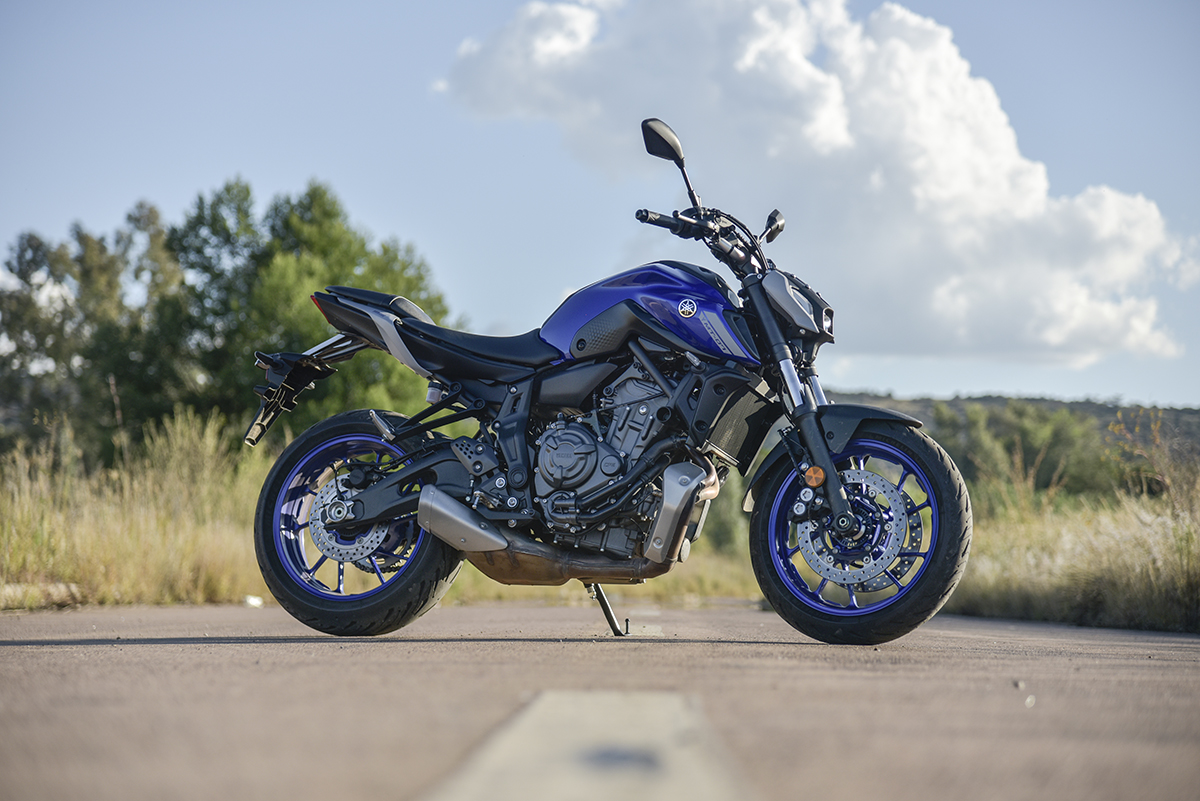 'Edgy' must have been in the design brief, as the new MT-07 looks more muscular with its flared intakes, sharp LED headlight and indicators, and new colours that feel much classier than the slapdash look of the older model.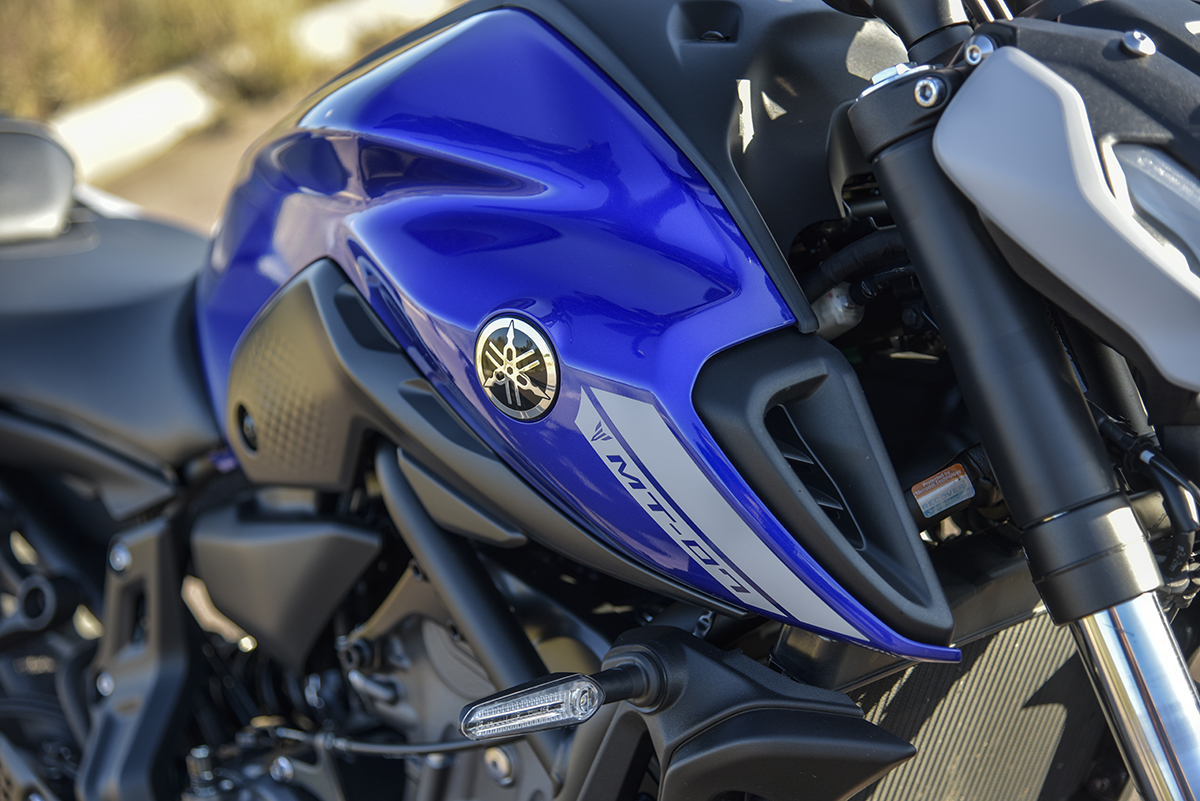 There's still no TFT display on the latest variant, but rather a neat colour-inverted LCD dash. This is probably one of the drawbacks of the MT-07 when you compare it to the MT-09's YZF-R1 M-inspired TFT display. But, if less electronic faffery and more riding is your thing, then don't fret.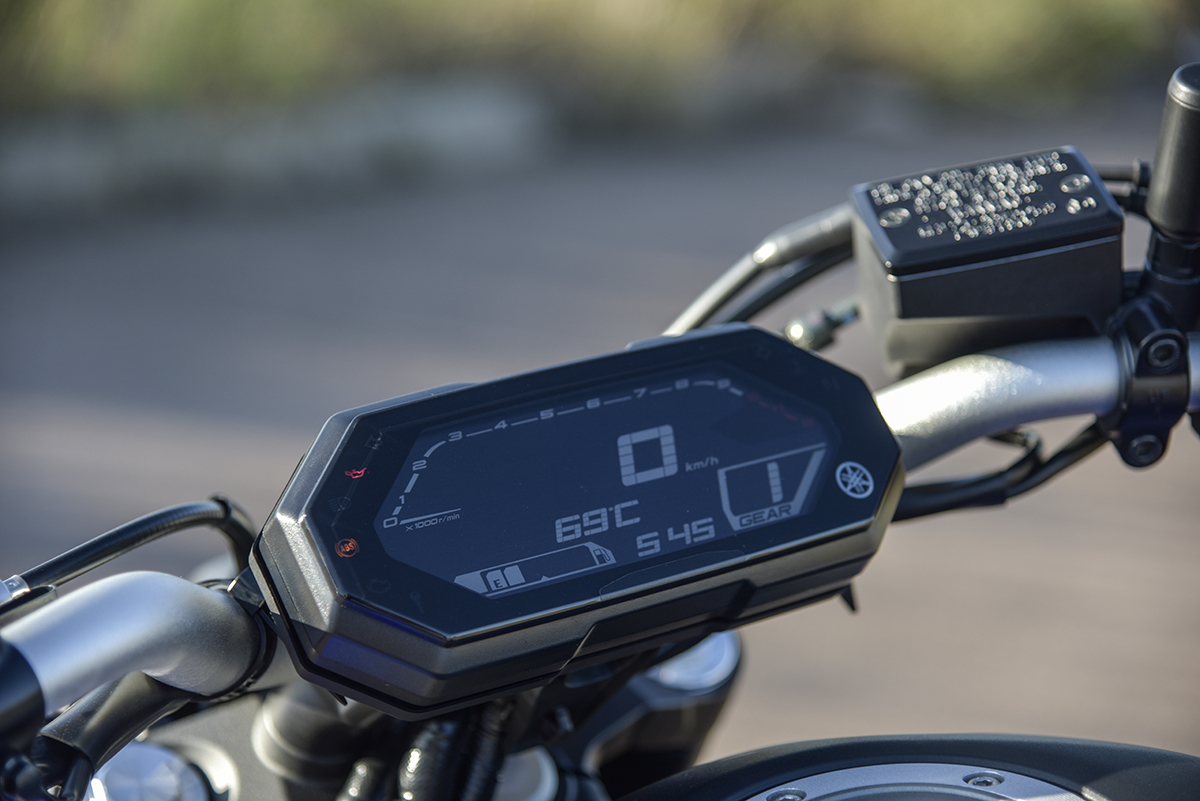 Since its conception in 2014, the MT-07's biggest selling point has always been its 689 cc parallel-twin mill. And even with some recent Euro 5 compliance tweaks, it hasn't compromised on any of its performance. The engine's 270-degree firing tempo generates a sexy, small block V8 rumble as you get the revs over 5,000 rpm, and greets you with a decent 74 hp and 67 Nm of torque. Unfortunately for beginner riders, there's no traction control, so a light wrist is necessary when the rain comes down—unless you feel like unlocking your inner Wayne Rainey.
What really makes the MT-07 so much fun is its bias toward maximising instantaneous torque, which allows for easy wheelies and a good fuel economy; 23 km/L. Yes, over 300 km on a tank is not far-fetched, and the MT will gladly cruise at highway speeds at 5,000 rpm, with another 6,000 rpm in reserve.
The MT-07 puts you into a commanding riding position as you sit almost level with the tank, rather than under the tank like on the MT-09. The bars are closer to the rider and wider too, making the smallest inputs count in the city and when hustling through twisty bends. Talking about bends, the turning circle is awesome on the MT-07—so much so that it makes a mockery of the steering lock on the MT-09.
The seat height and curb weight (805 mm and just over 180 kg respectively) are among the lowest in its class, which makes it a very approachable motorcycle, especially for shorter riders.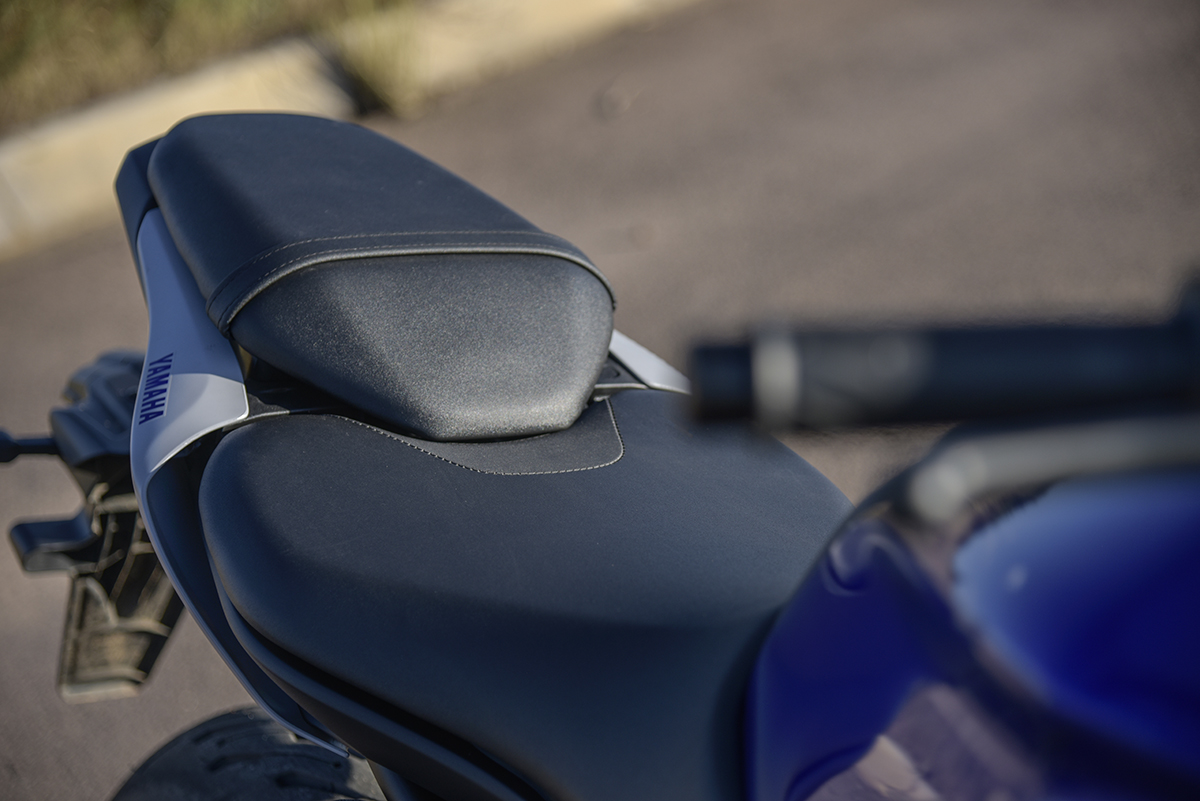 It's no track weapon, but what it does do well is handle South Africa's bumpy road surfaces with well-damped suspension. With myself weighing 80 kg, I didn't have any complaints on the city runabout—but I did find the non-adjustable front forks a little washy, and the rear suspension a bit soft, for the sportier stuff. (You could always change the rear shock and watch Dave Moss Tuning on YouTube for some suspension setup advice—he helped me make my first-gen MT-09 bearable.)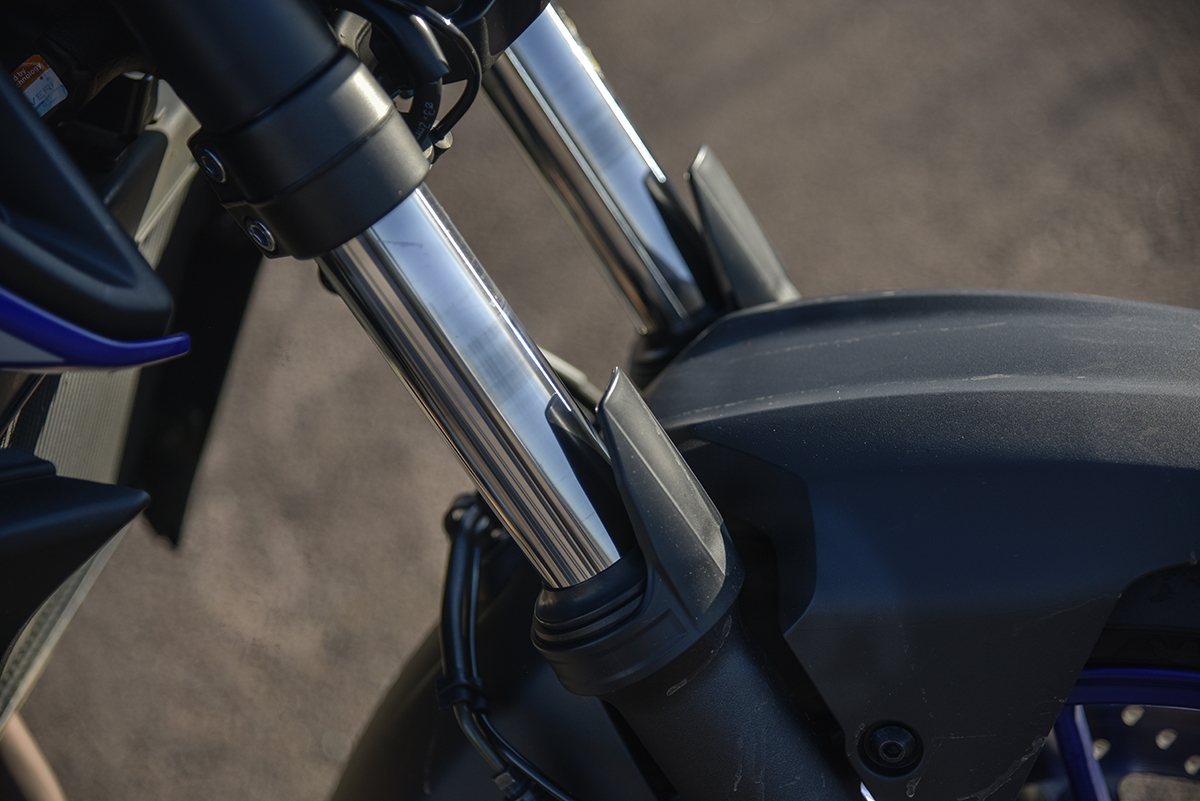 So, if you're in the market for a comfortable, brand-new naked bike under the R150k mark and aren't fussed about the latest tech or know your riding style isn't suited to bikes like the MT-09, then saving a few Rands and buying the MT-07 is a smart move. Ultimately it's a more approachable bike that doesn't sacrifice the fun factor.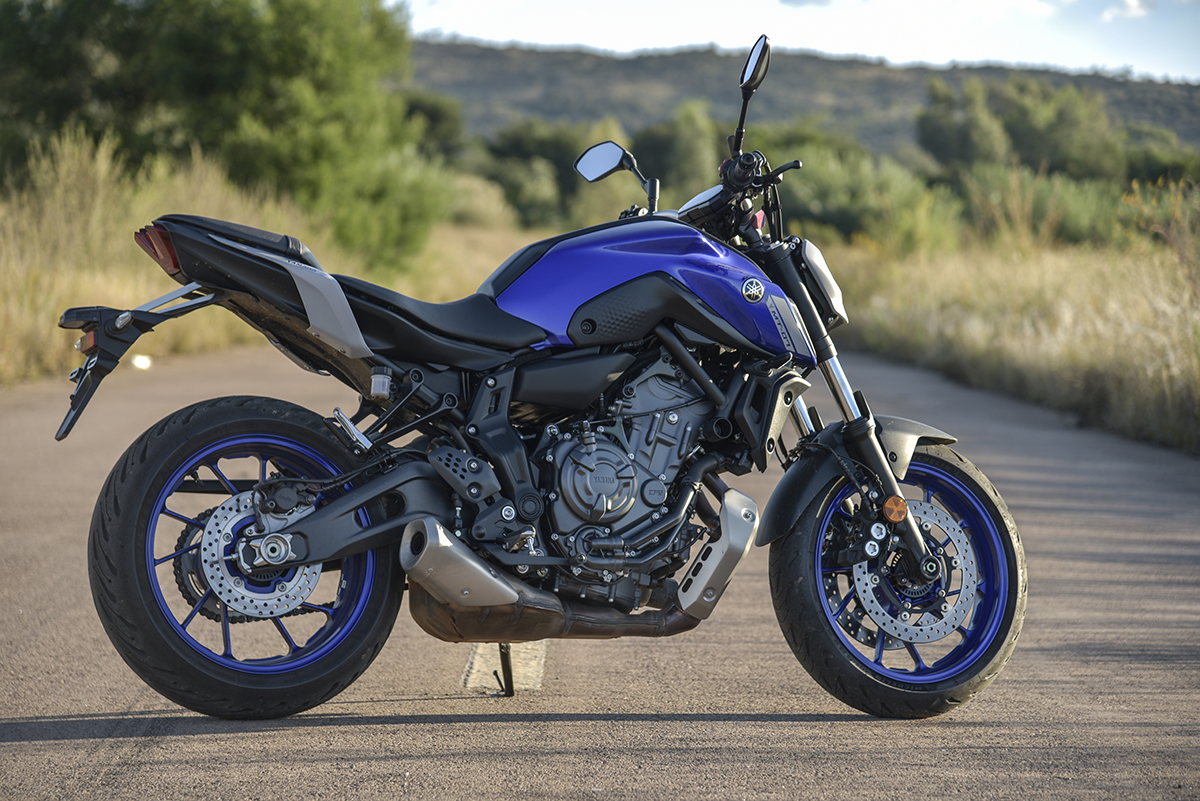 2022 Yamaha MT-09
The MT-09 has always had a soft spot in my heart and garage, with its screaming CP3 motor that makes you giggle (and occasionally soil yourself). The MT-09 underwent major changes for 2022, leaving only 10% of the original bike untouched. I was concerned at first, wondering if the hooligan within the MT-09 had died. But after riding both the standard and upgraded 'SP' models, I realised that nothing has been lost. In fact, it's even better than before.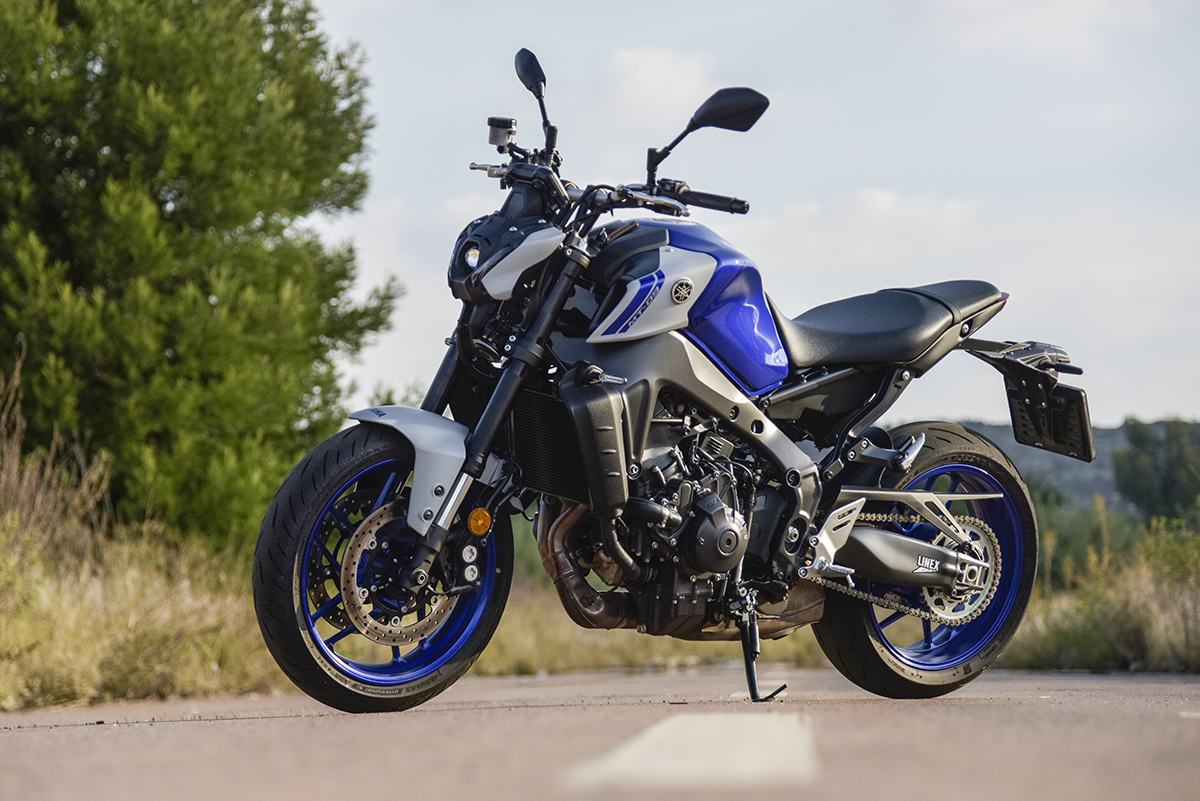 Yamaha's MT range is notorious for many things, but at one stage the MT-09 was known by every journo and every sports rider as a bucking bronco. The forks were too long, the swingarm too short and the rear suspension a marshmallow. Yet, despite all these shortcomings, the first- and second-gen MT-09s were wildly fun to ride and loved by many.
Fast-forward to the present, and the MT-09 has 30 mm shorter fully-adjustable KYB forks, a longer and 250 g lighter aluminium swingarm, a 50% stiffer die-cast Deltabox chassis, lightweight spin-forged wheels, a 42 cc bump, a YZF-R1 six-axis IMU, a 3.5" colour TFT, and a standard up and down quick-shifter. Yamaha has made the MT-09 faster, lighter, and smarter than ever before—but it comes at a price (more on that later).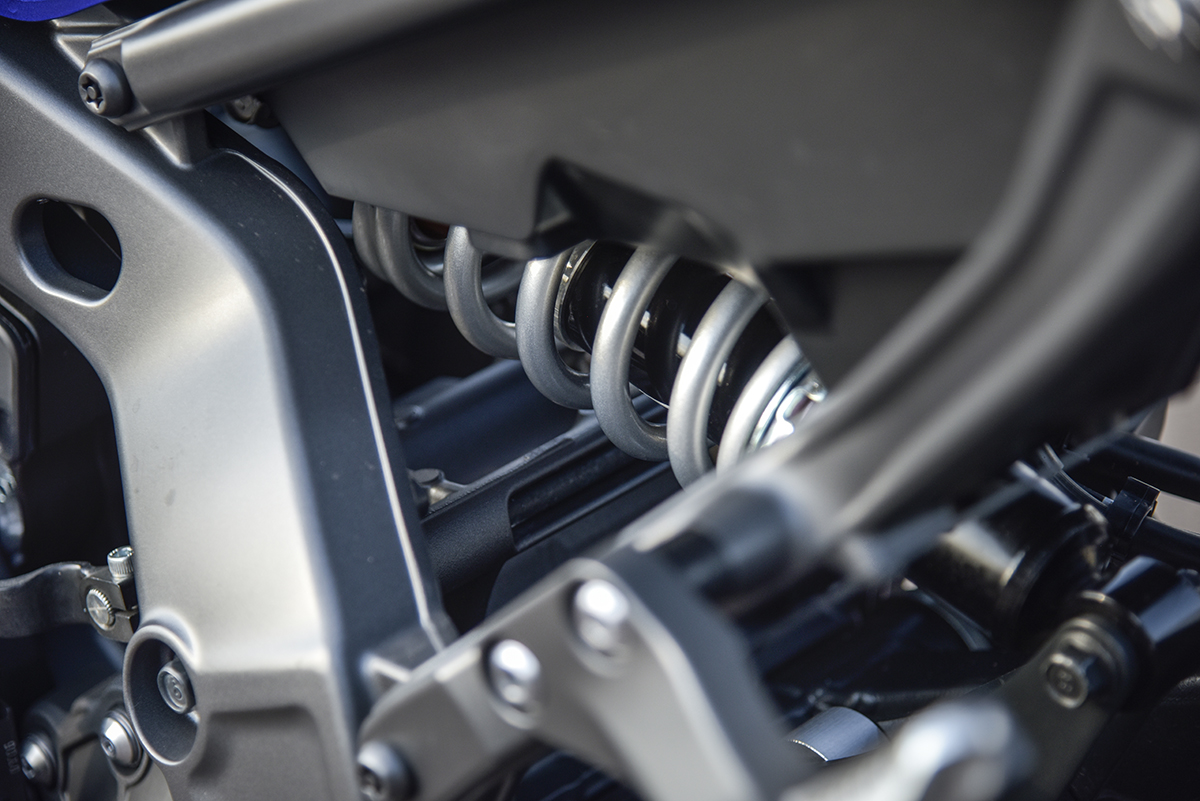 The MT-09's 'Dark Side of Japan' aesthetic is sure to be polarising. I find myself liking some things and disliking others, but one thing's for sure: Yamaha has made ergonomic improvements. The air scoops actually function, the LED headlight works well and looks phenomenal, the handlebar risers put you in a comfortable sitting position, and the adjustable footrests help make the rider triangle setup good for sport or commuting.
Let's not forget that Yamaha has made major changes to the motor and electronics package too. A step up in power from 113 hp to 117 hp at 10,000 rpm, and a torque increase from 82 Nm to 93 Nm at 7,000 rpm, although not much, has lowered the peak torque rpm by 1,500 rpm. This also makes it a more usable and enjoyable performer for everyday commuting. When riding the bike in the urban environment, there was a feeling of composure and control from the connection between the motor and throttle—something that was missing on earlier models.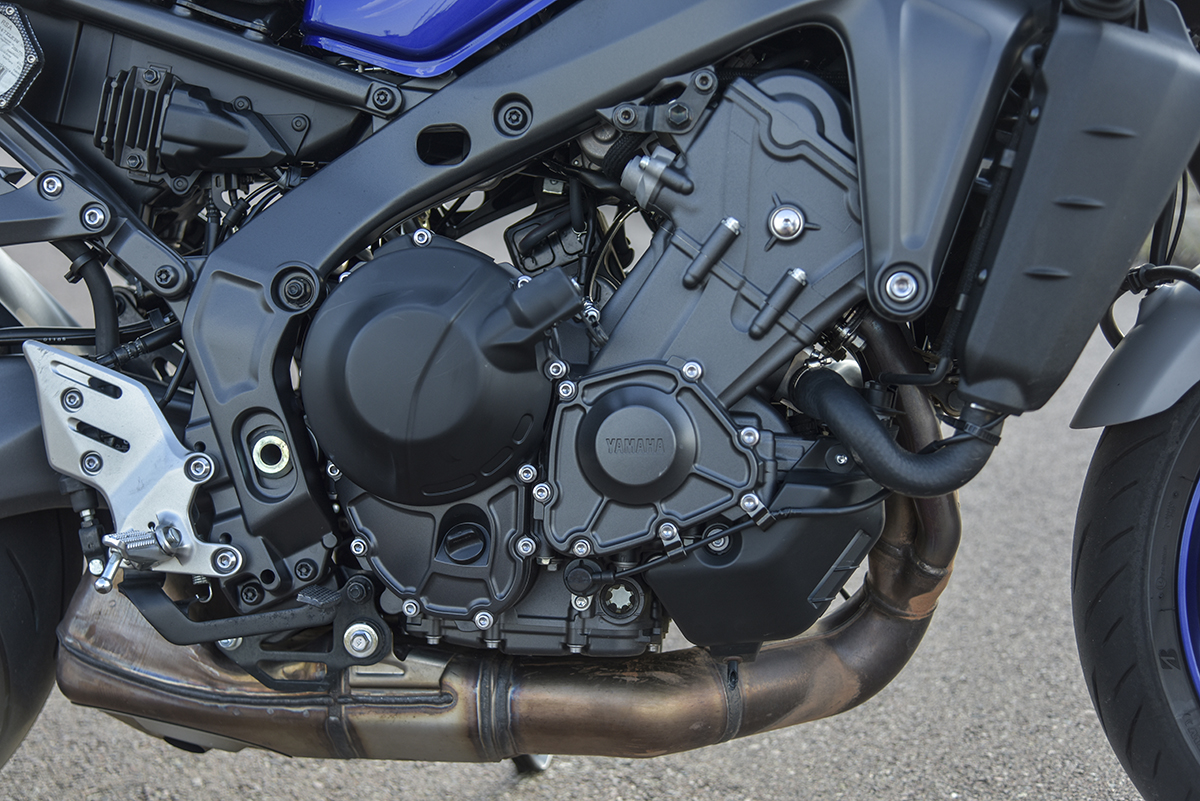 In town, the MT-09 feels marginally less agile than the MT-07. It doesn't like tight slow turns, but on the faster stuff all the changes start to make sense—it really is a point-and-shoot bike. The KYB suspension is leaps and bounds better than before, and you really can ride this MT-09 at a level where you would scare yourself silly on previous versions.
Tech-wise, you can now change the MT-09's personality at a press of a button. You've got adjustable throttle modes, ABS, traction control, slide control, lift control and even quick-shifter and auto-blipper sensitivity adjustment. If this is overwhelming then the manual mode is for you; set it up once and Bob's your uncle or aunty. (Cruise control is unfortunately only available on the SP, not the standard model.)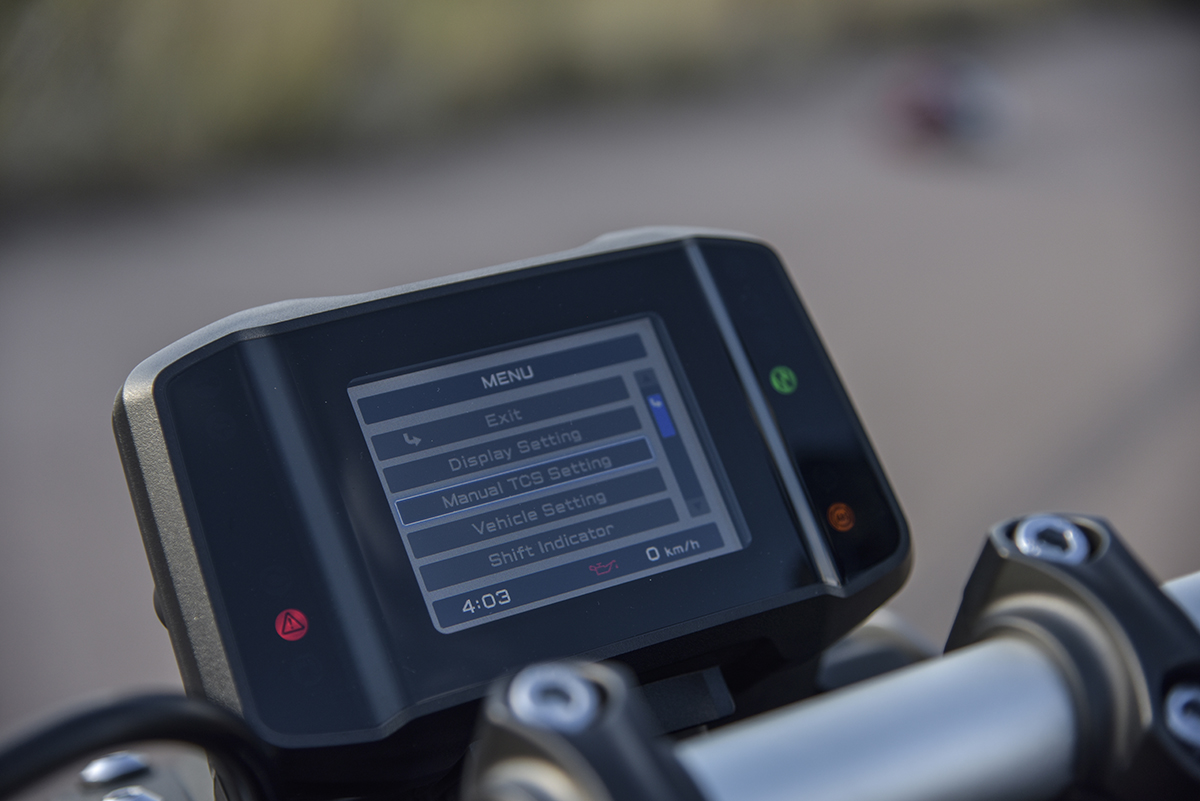 If weekend hooning is your thing, the MT-09's exceptional motor and chassis will reward you. And with a few accessories, you could even turn it into a sports tourer or commuter scoot. It offers way more comfort than a sports bike, and far more thrill factor from low down in the rev range too.
At just over R200k the MT-09 is a step up in price over the MT-07, however, you are getting a lot more bike for that extra spend. So if 'non-compromise' falls part of your criteria, then the MT-09 is the MT for you.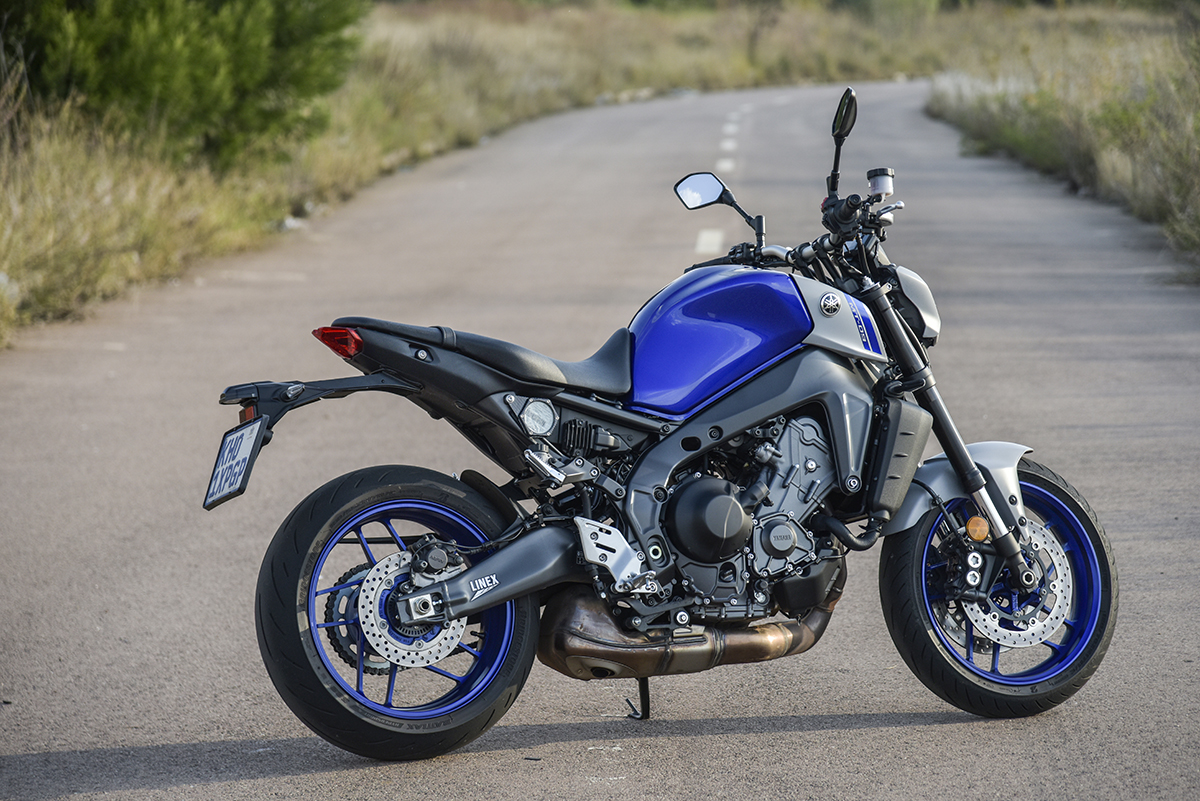 Yamaha MT-07 / MT-09
For more information on the bikes that we tested in this article, click on the links below…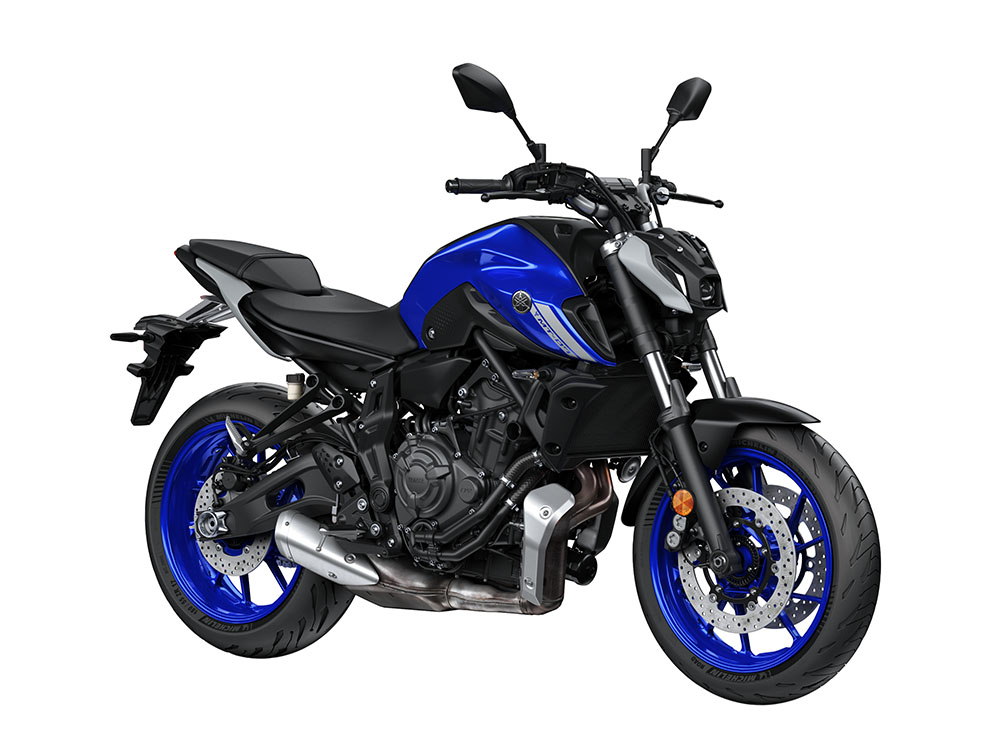 2022
Yamaha MT-07
Pricing From R144,950 (RRP)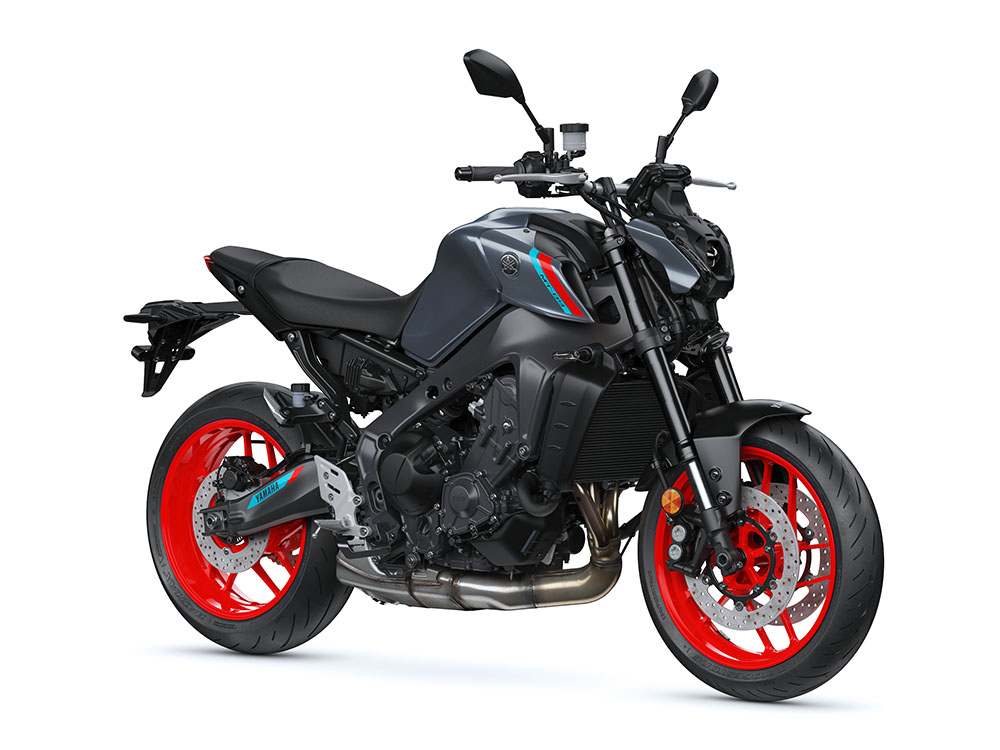 2022
Yamaha MT-09
Pricing From R204,950 (RRP)