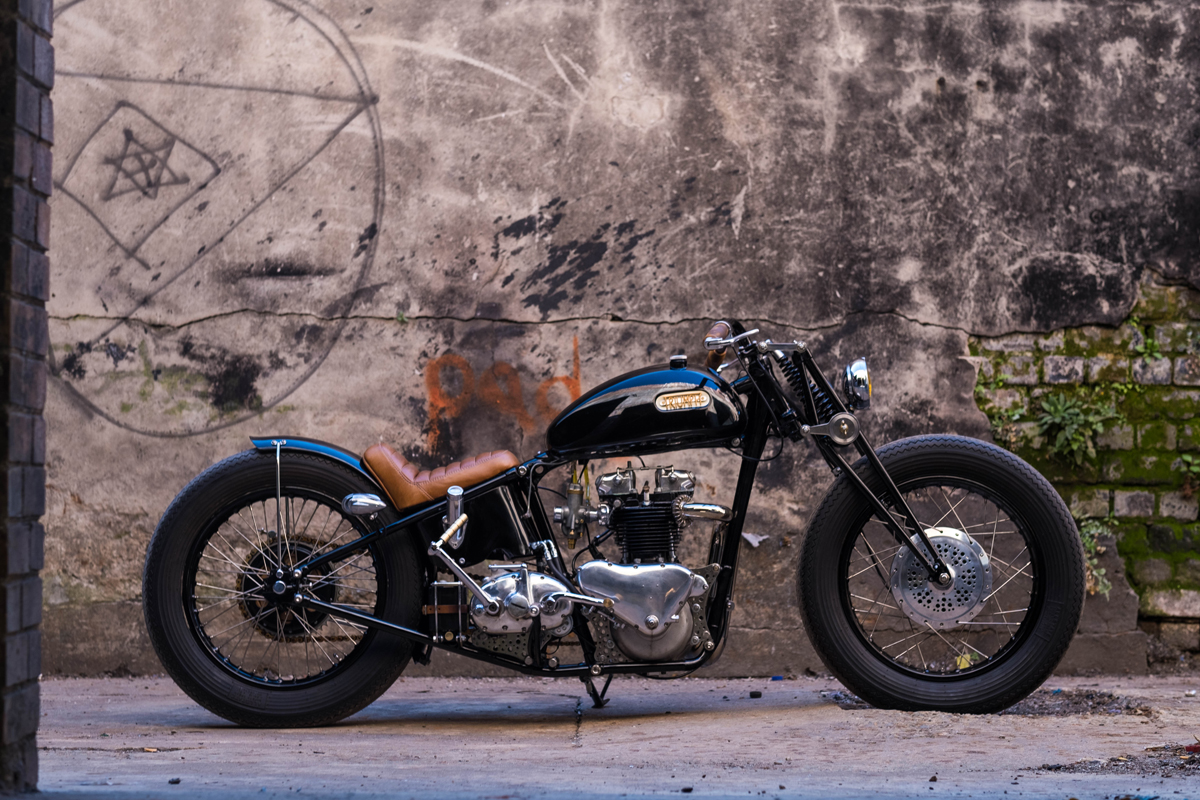 It's almost time for the second edition of The Lightning Bolt—Africa's only winner-takes-all custom bike build-off. So we thought it would be prudent to take a closer look at the bike that beat out the competition to bag gold at the inaugural event.
Meet Marnitz Venter and his Lightning Bolt-winning vintage Triumph bobber. Based in Pretoria, Marnitz earns his keep as an estate agent—but he also runs the parts and apparel store, Old Skool Trading, on the side. He's a classic and custom motorcycle nut too, and a helluva nice guy to boot.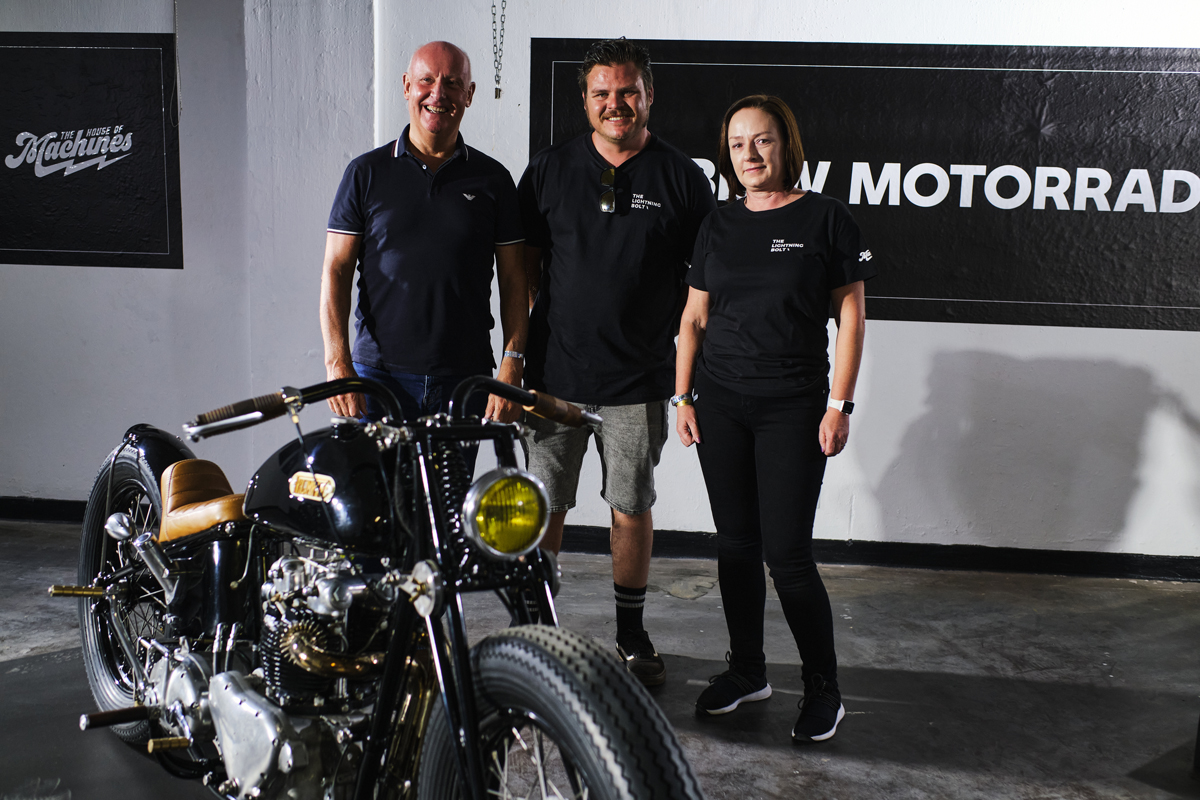 It took literal years for Marnitz to piece this Triumph together. That's partly because finding parts was hard, but also because he also got married and renovated a house during the build. But in the end, it all came together beautifully.
"I always wanted to build a custom bobber using a pre-unit Triumph motor," says Marnitz. "But finding old, and close to vintage parts, is almost impossible. I came across a set of old engine casings and started to look for the rest of the parts."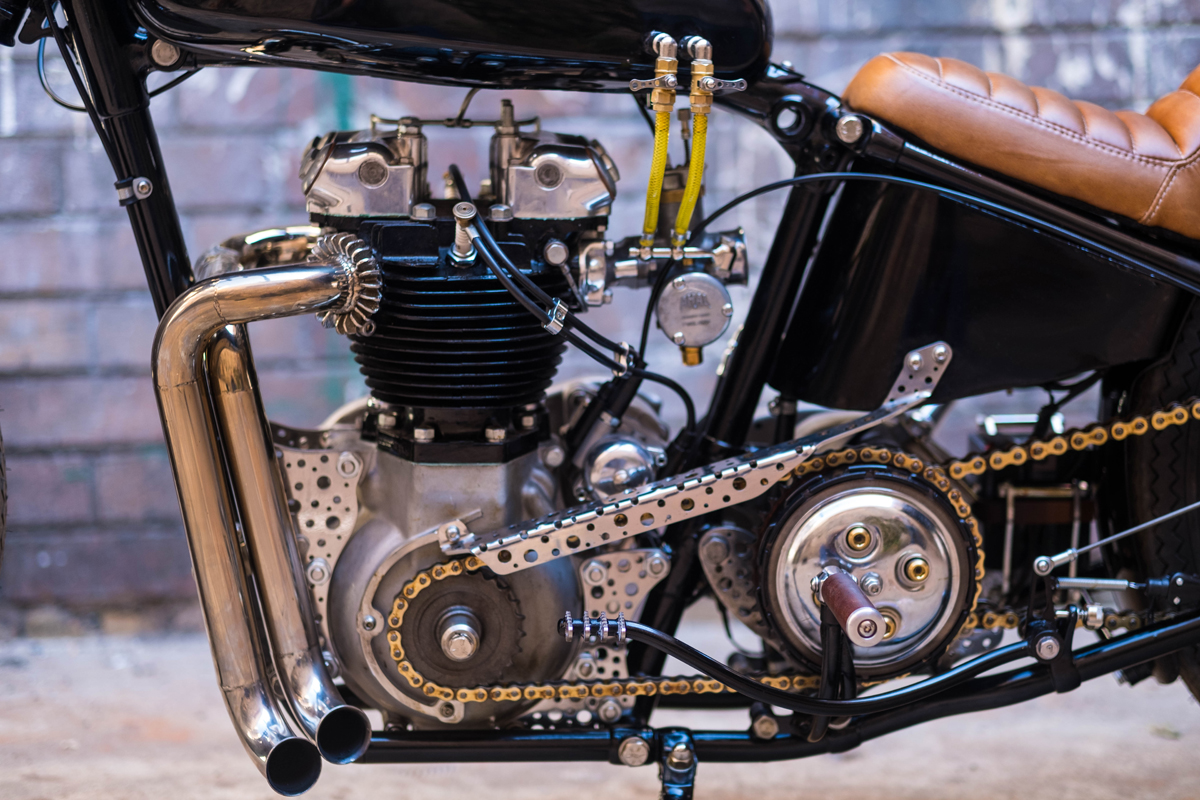 "Then I found an old BSA M20 gearbox, a Japanese 2LS front wheel, and bits and pieces of a BSA rear wheel. I was looking for a hardtail Triumph frame and girder front end to tie all the parts together, and learned that collectors do not like to part with vintage parts!"
Marnitz then serendipitously stumbled across an incomplete 1935 BSA Bluestar, which he could use to bargain for a frame and assorted girder fork parts.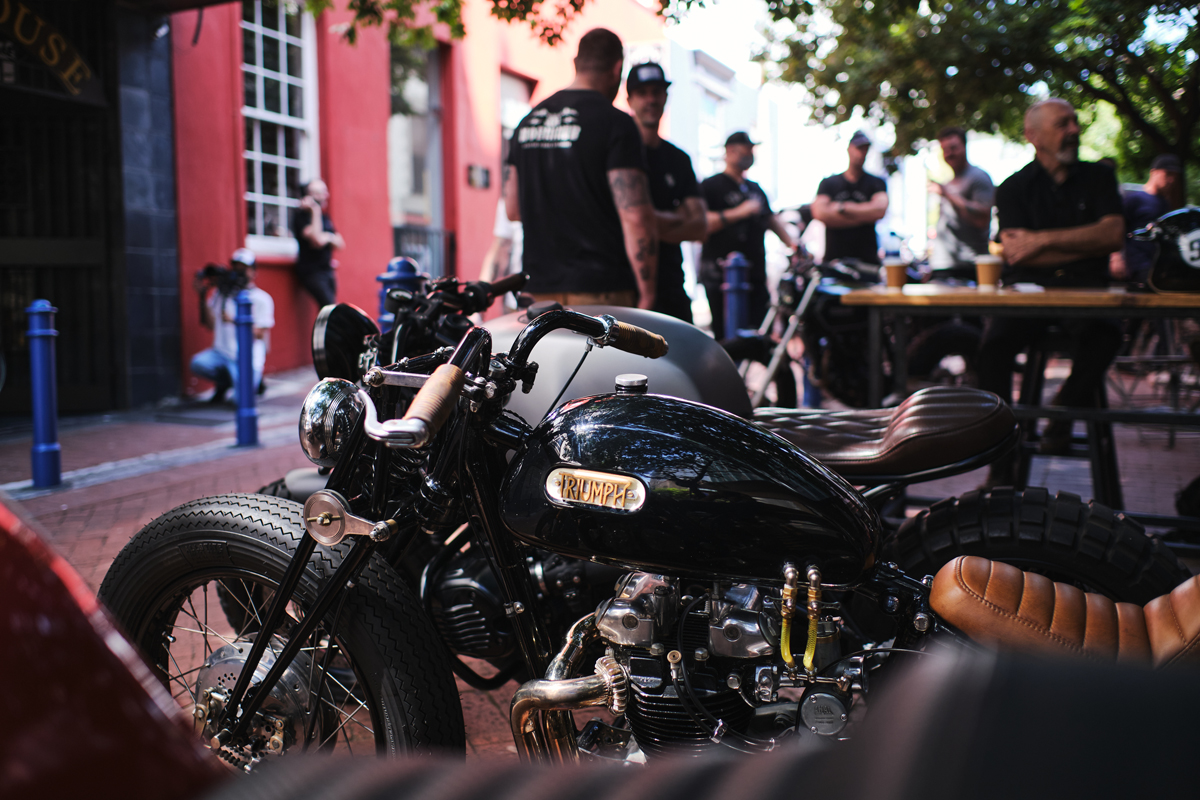 He ended up with a 1940's Triumph hardtail frame, which was then stretched by an additional four inches. The girder setup mostly consists of 1930's parts, matched together by a host of scavenged and machined bits.
Next, Marnitz stripped the 2LS front wheel down to its hub—then drilled that out, and laced it to a wider rim with new stainless steel spokes. The BSA rear wheel was refurbished too and took a little fettling to fit. It's covered by a slim bobbed rear fender.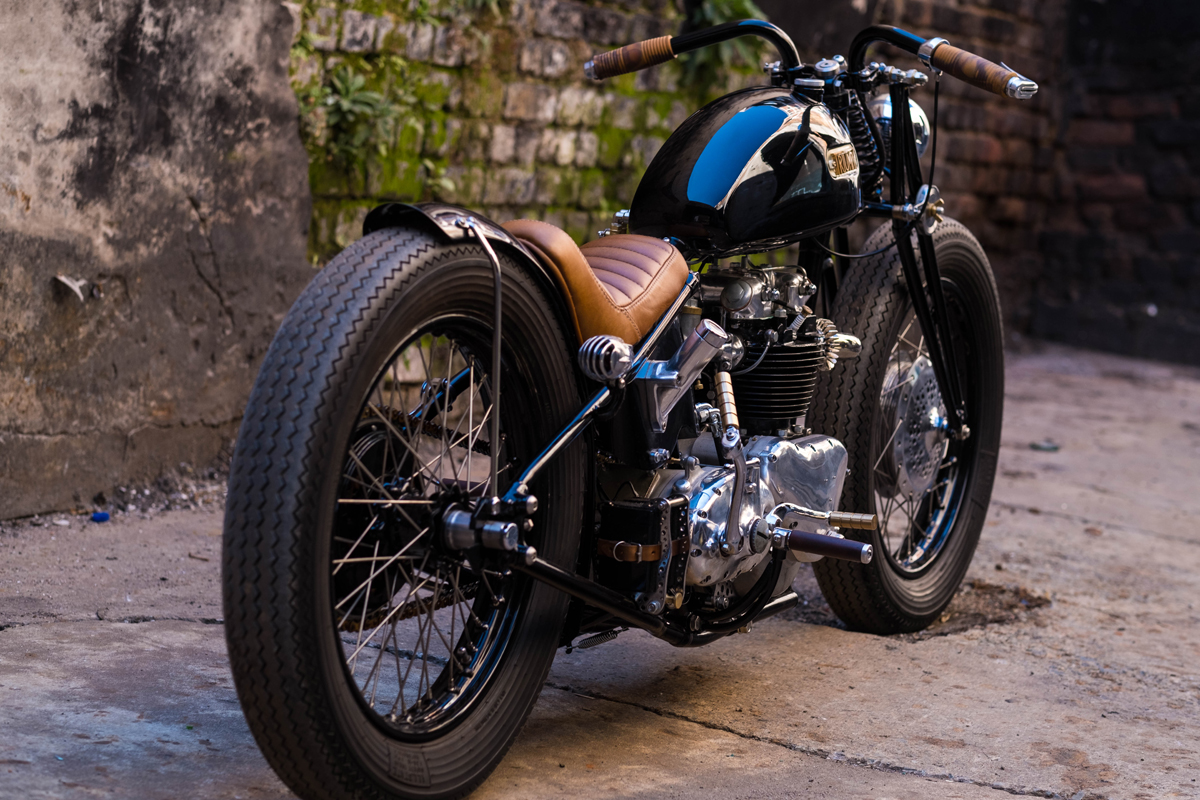 Powering the build is an early 1950s Triumph 'ironhead' engine, mated to the 1940's BSA M20 'box. Everything had to be rebuilt, and there were a lot of parts missing. Marnitz filled in the blanks by sourcing parts from friends and the local classic motorcycle community, or by fabricating stuff from scratch.
The Triumph mill is surrounded by tasty little details. An Amal carb is fed by twin yellow lines, with the petrol tank's petcocks on full display. Marnitz opted for an open primary design, then drilled out the various guards and mounting plates for effect. V Custom Cycles in Centurion were responsible for the raucous twin exhausts.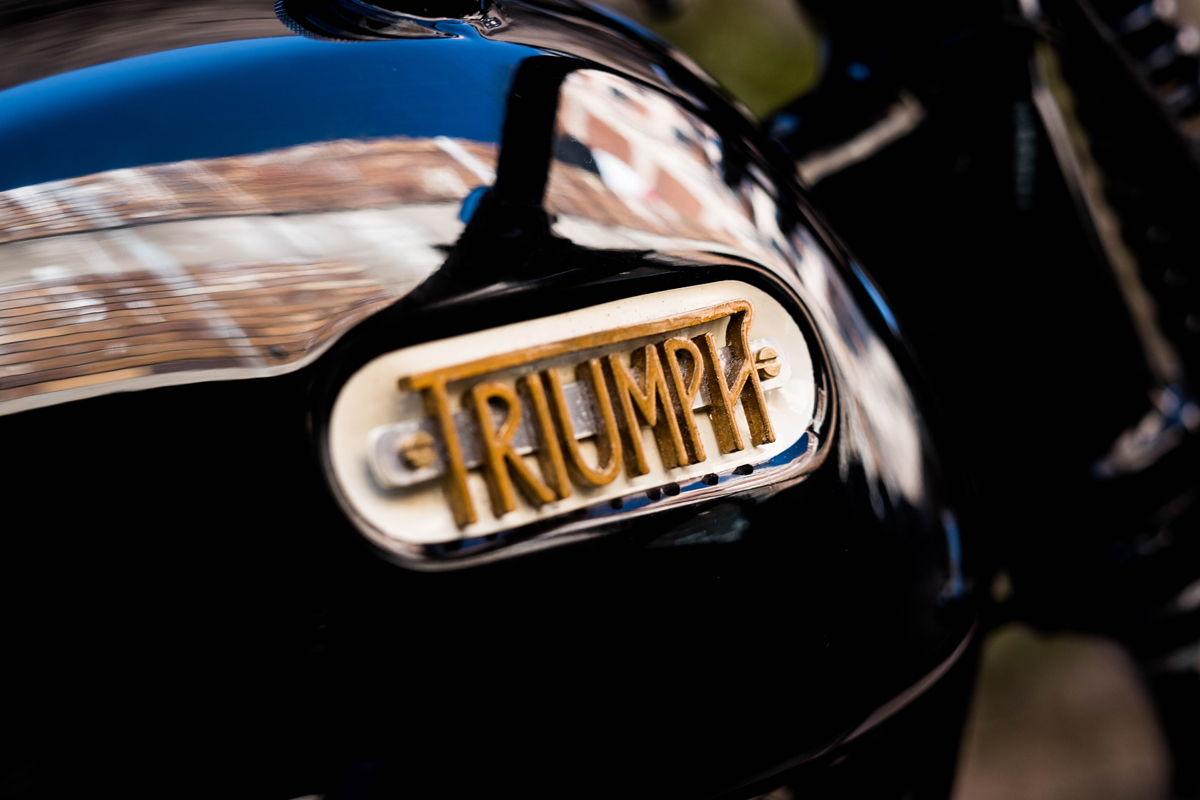 Perched atop the Triumph is a repurposed Yamaha tank, modified to fit the frame and adorned with custom-made badges. It's complemented by a long list of bespoke parts—from the oil tank and the seat, to the engine and gearbox plates and the handlebars.
Other neat touches include the vintage headlight, and 'suicide' brake and clutch levers. The taillight, grips, and vintage-style Allstate tyres are among the few off-the-shelf parts on this build.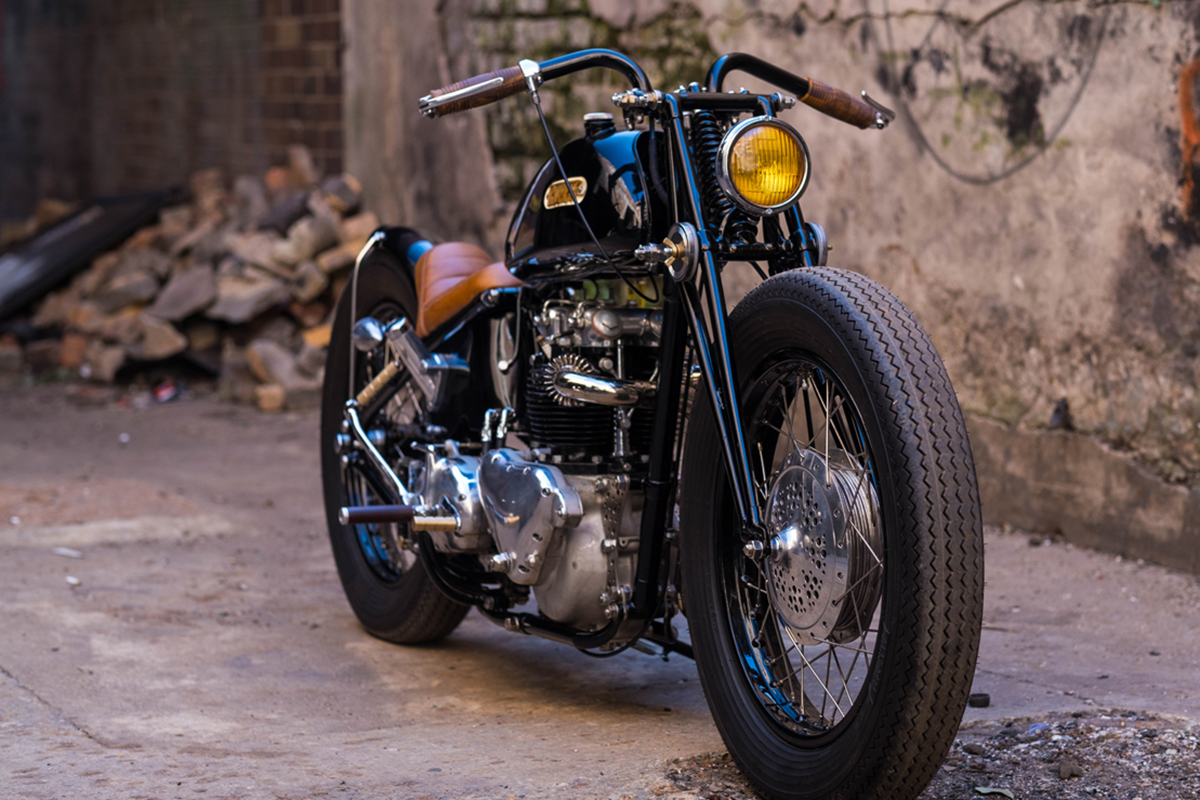 Marnitz is quick to add that he couldn't have pulled this build off himself. Rudi Stark handled the glossy black paint job, while Dion Korkie did the leatherwork on the seat. He's also grateful to Louwrens Miller, Justin Waddington, Reginald Walddeck, Kyle Harvey, Dirk Coetzee, and a bunch of friends that he's probably forgotten, for their help—which ranged from doing actual work to drinking beer and offering 'helpful' advice while he was getting his hands dirty.
This Triumph was a deeply personal project for Marnitz too, and not just because it won The Lightning Bolt. The bike is dedicated to a handful of friends who also helped out but sadly passed away before it was completed. This one is for Matthew Morgan, Peter Moody, Piet Maas and Matthew Pape.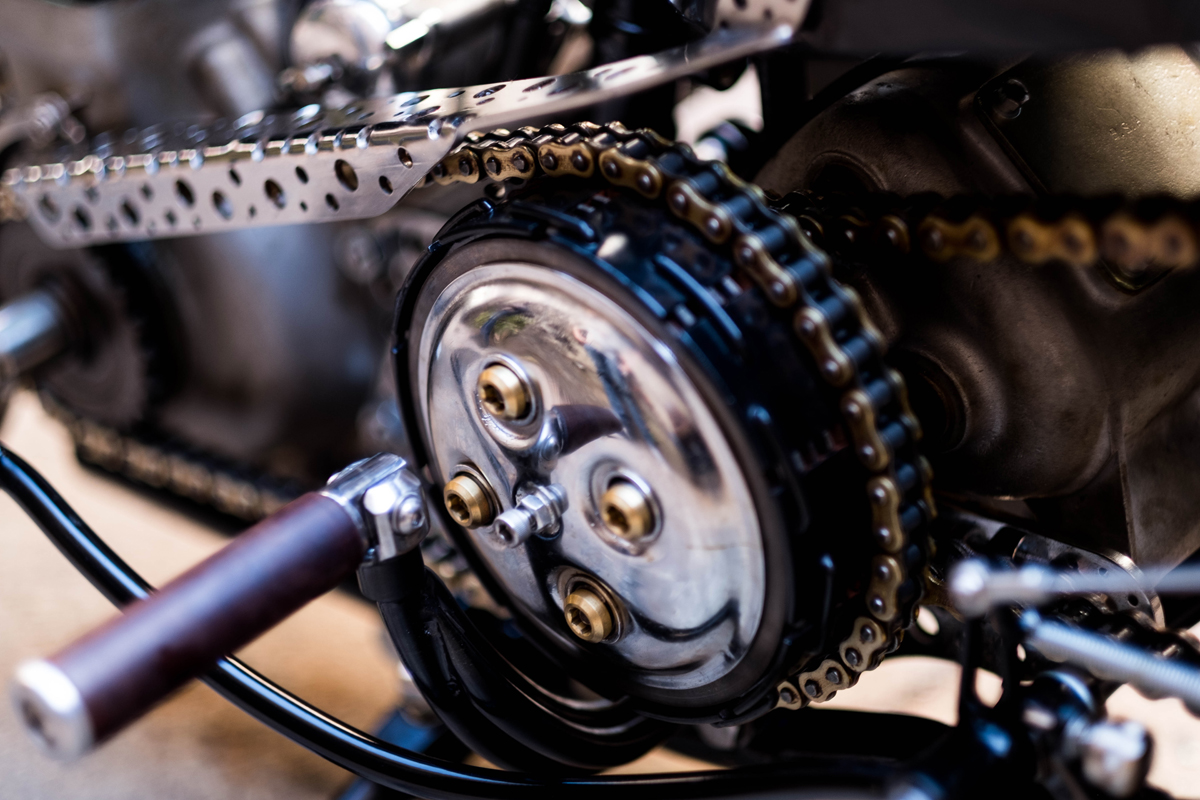 The memory of these friends certainly made the win all the more special for Marnitz. That, and the fact that he had to 'repurpose' funds from elsewhere in his budget to make it to Cape Town for the competition in the first place.
So what is it that pushed his bike to the top of the pile? "We judged every bike in the contest across a variety of criteria," says Lightning Bolt judge and ZA Bikers contributor, Wes Reyneke. "To win, you had to score high in not just creativity, but the quality of fabrication and finishes too. And Marnitz's bike ticked all those boxes."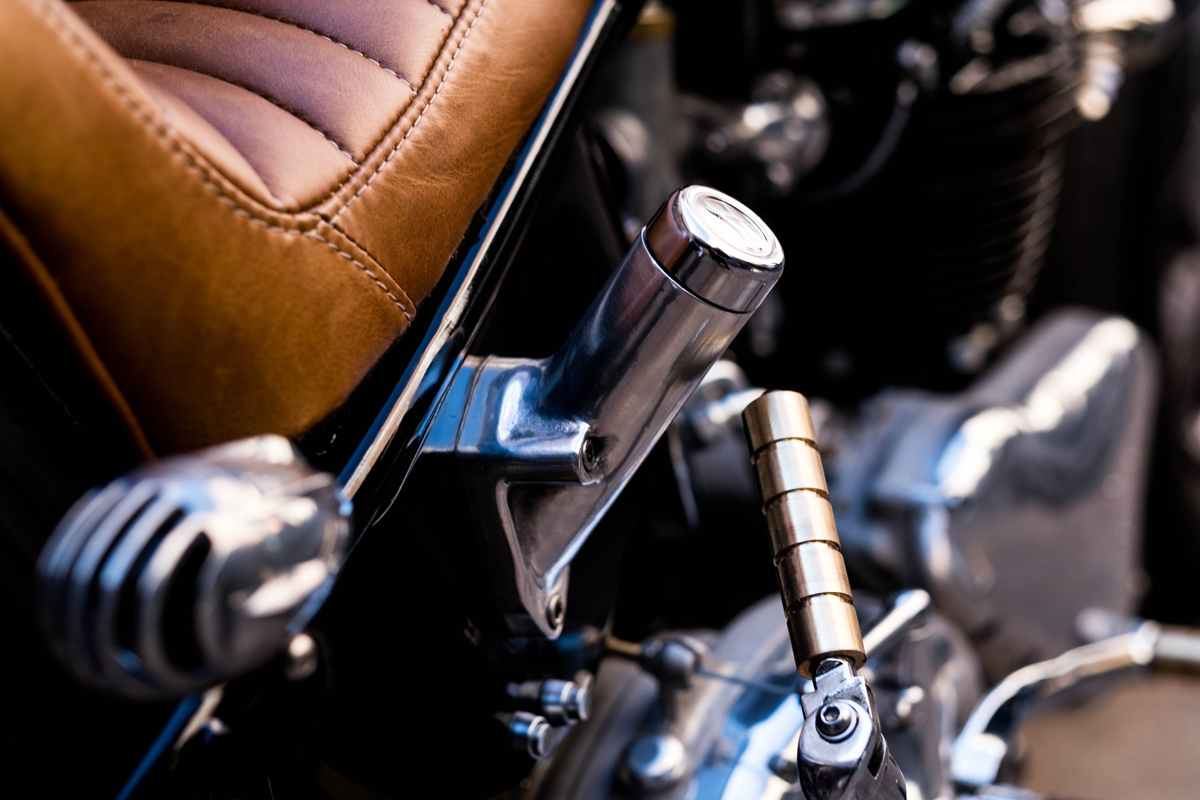 Marnitz's triumph (see what we did there) at the BMW Motorrad-sponsored Lightning Bolt is also proof that even though BMW sponsors the contest, it's open to all marques—and all have an equal chance of winning. So Marnitz has entered again, this time with another hardtail bobber, based on a Kawasaki W650.
We have it on good authority that the competition will be stiff this year, so we'll be keeping a close eye on proceedings.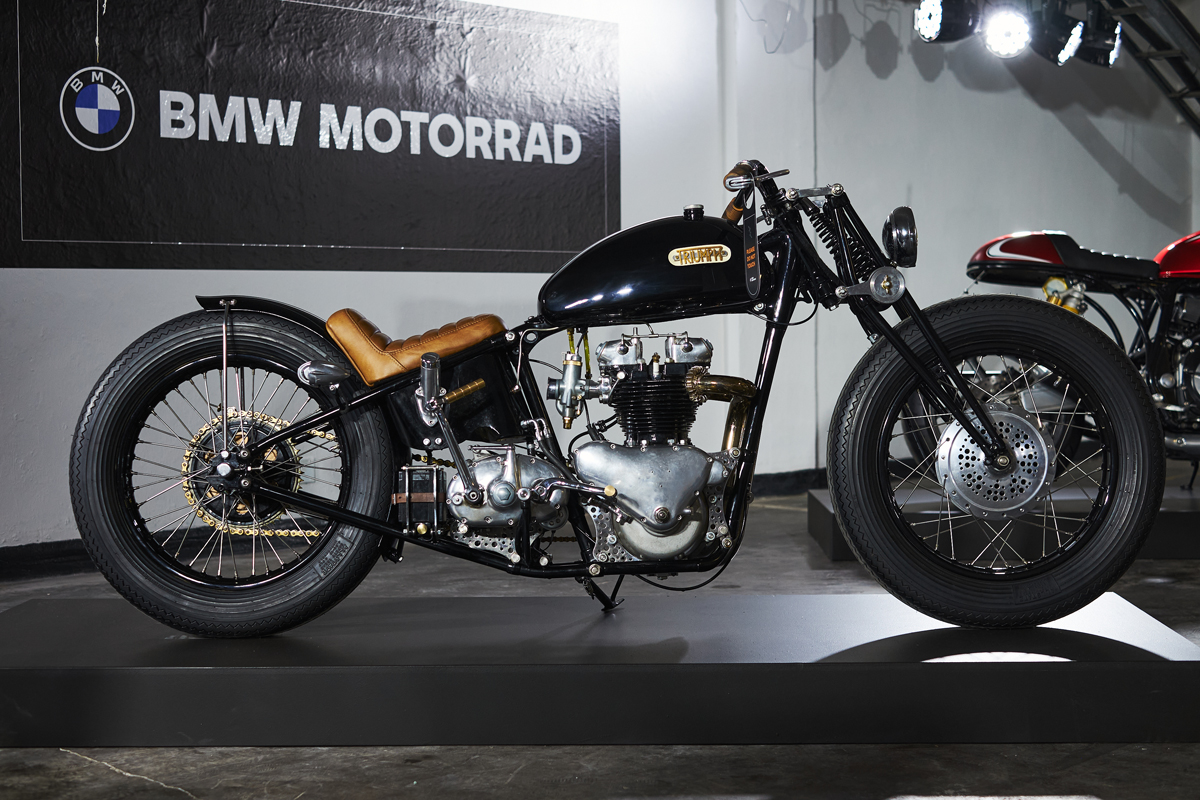 For more information visit: www.thelightningbolt.co.za
Follow the journey of The Lightning Bolt Africa on @thehouseofmachines_cpt and @thelightningbolt_africa.