In the middle of October our friends at Grotto to Gravel, Gus and Mariette Maartens, hosted an absolutely epic adventure to Mozambique. Their friend, Kenhardt Mallandain, came up with the idea, and another old buddy, Paul Grebe from the BMW Club in Centurion also got involved with the planning. In fact, Gus and Mariette were so swamped with arranging the BMW 100-year of Motorrad celebration that they handed over the Subaru Rum Run event planning to Kenhardt, the Grebe's and Jean-Roux Alberts, who collectively did a magnificent job! Subaru Centurion and Nelspruit invited Subaru owners to come along and Grotto to Gravel had no problem getting a bunch of bikes together for the trip. The plan was to spend 4 nights at the spectacular and idyllic Lugar Do Mar resort in Macaneta, about 40 km north of Maputo.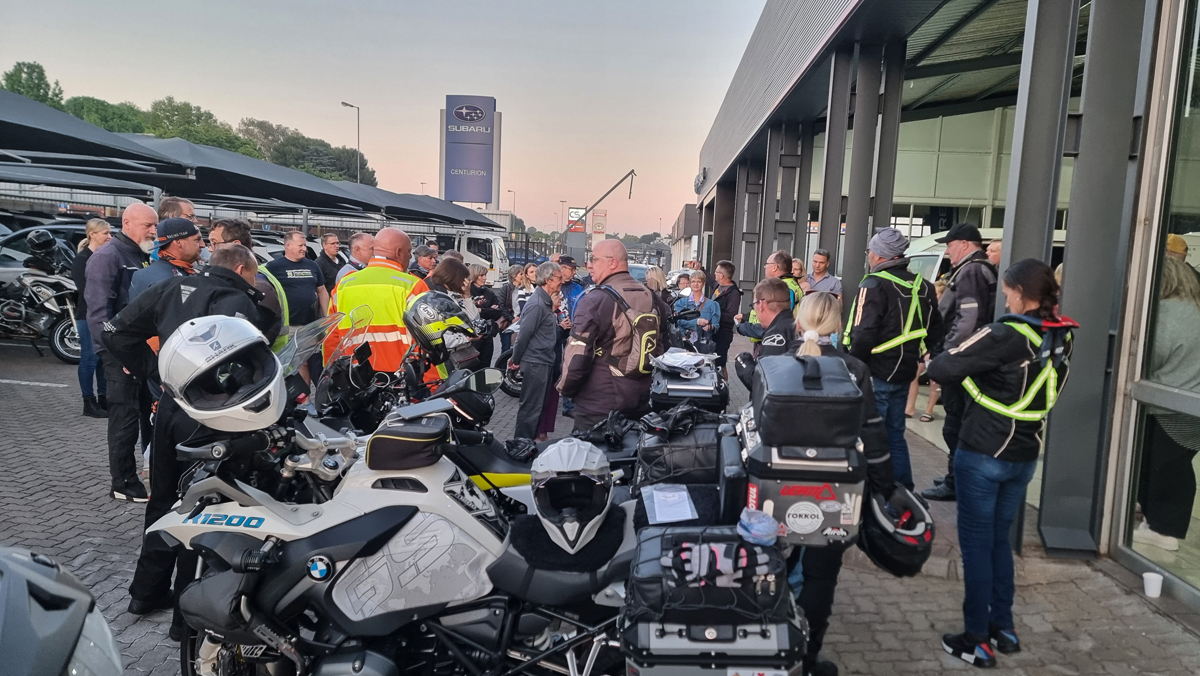 The plan was to just have plain good old-fashioned fun. Various activities were part of the plan. A Tuk Tuk tour of Maputo, a cruise on a 'party boat' to Ilah Xefina and a Seafood evening on a veranda with typical island paradise sea views. Lugar Do Mar is a magnificent place. The perfect spot to chill and recharge your city-jaded soul. The planning and execution were next-level! Jean-Roux Alberts organised with TRAC 4 to allow the participants to drive straight through the 5 tolls on the N4. What a pleasure! Saving on toll fees is epic but not having to struggle with a bunch of bikes trying to 'de-glove' to pay is even better, saving a lot of time. Similarly, Paul and Annelize Grebe facilitated the border crossing, so it too was relatively painless.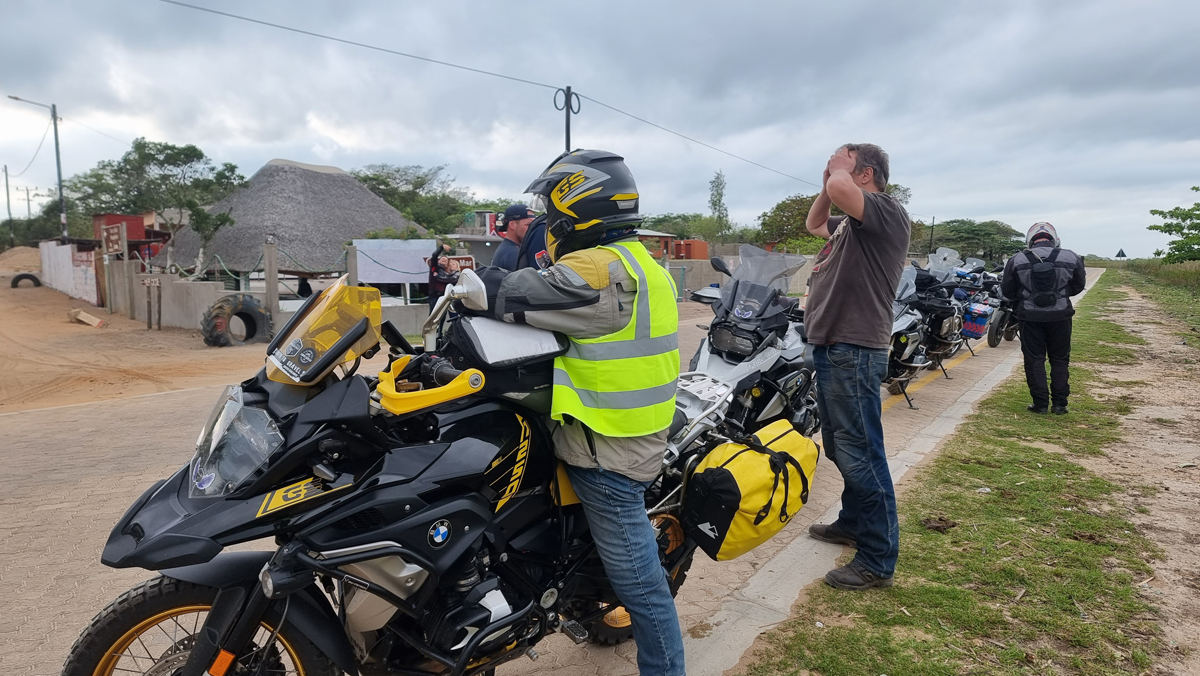 The whole party left from Centurion Subaru early on the 4th and headed east with a song in their hearts. An amazing weekend was in the offing. As if the tolls and border crossing freebies weren't enough, the whole party of 86 were treated to a brekkie at the Alzu Spur. A police escort was arranged to Lugo Do Mar itself. The route was tar all the way to Lugo Do Mar where a couple of km of sand had to be dealt with. The dreaded 'sand monster' did catch a couple of the bikes with low-speed capsizes where the only thing damaged is your ego. No worries, everyone settled into their superb accommodation and the festivities began. There were 13 Subaru's, a microbus and 29 bikes in total.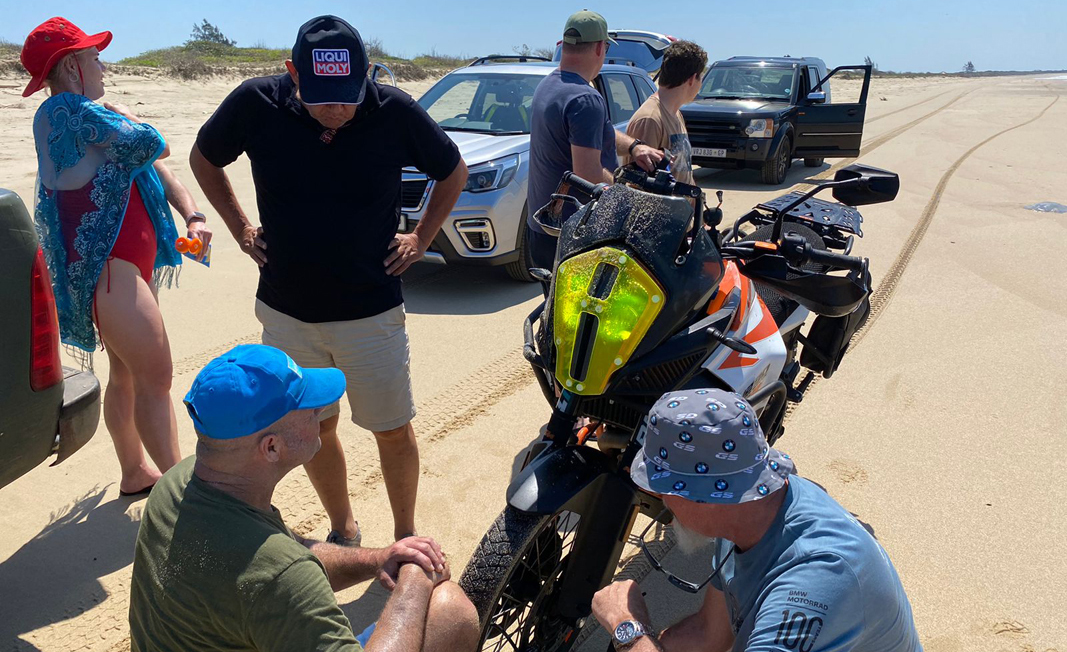 For me, there are a few honourable mentions. Kenhardt's 78-year-old mom chose to pillion on the back of Kenhardt's 1250 GS, with her husband travelling by car. Hardcore Tannie, well done! Then we have Gus…the legend has been struggling with a lung ailment which requires him to have an oxygen cylinder on hand to assist with his breathing. No problem for our Gus. He modded his 1250 GS to accommodate his oxygen machine and it was game on in typical Gus fashion! To quote you, my friend, "jy het balsak!". And then we have Belinda Esterhuyzen. Two weeks after having screws removed from her back after a back op, she could only leave a day late. Not to miss out on the fun, she left a day late and arrived at Lugo Do Mar at 3 am the next morning. Balsak!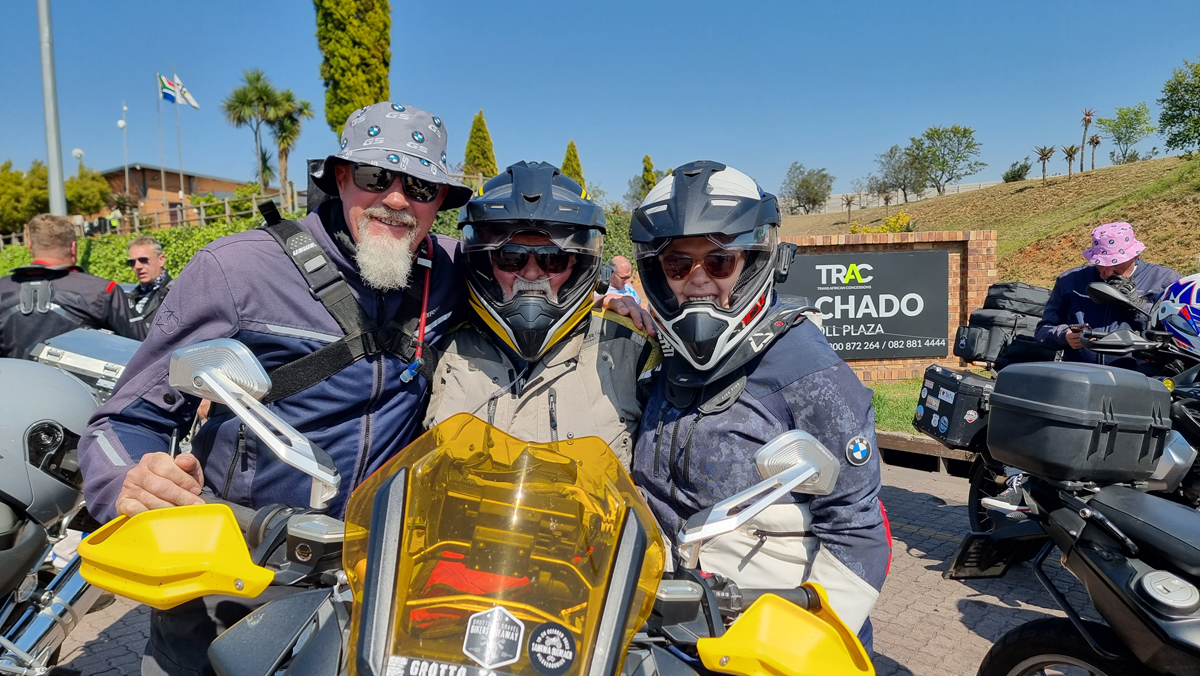 Typical of these sorts of trips, they often dish up a few surprises. Frelimo were having a rally which some guys decided to attend on the spur of the moment. They came away with Frelimo T-shirts and another page in their book of crazy experiences. The weather played ball and was perfect for the duration. It was a weekend of fun, friendship, and comradery. You always know that it has been a good experience when someone waxes lyrical and writes a poem, recording the trip for posterity. The last two verses sum it up to perfection…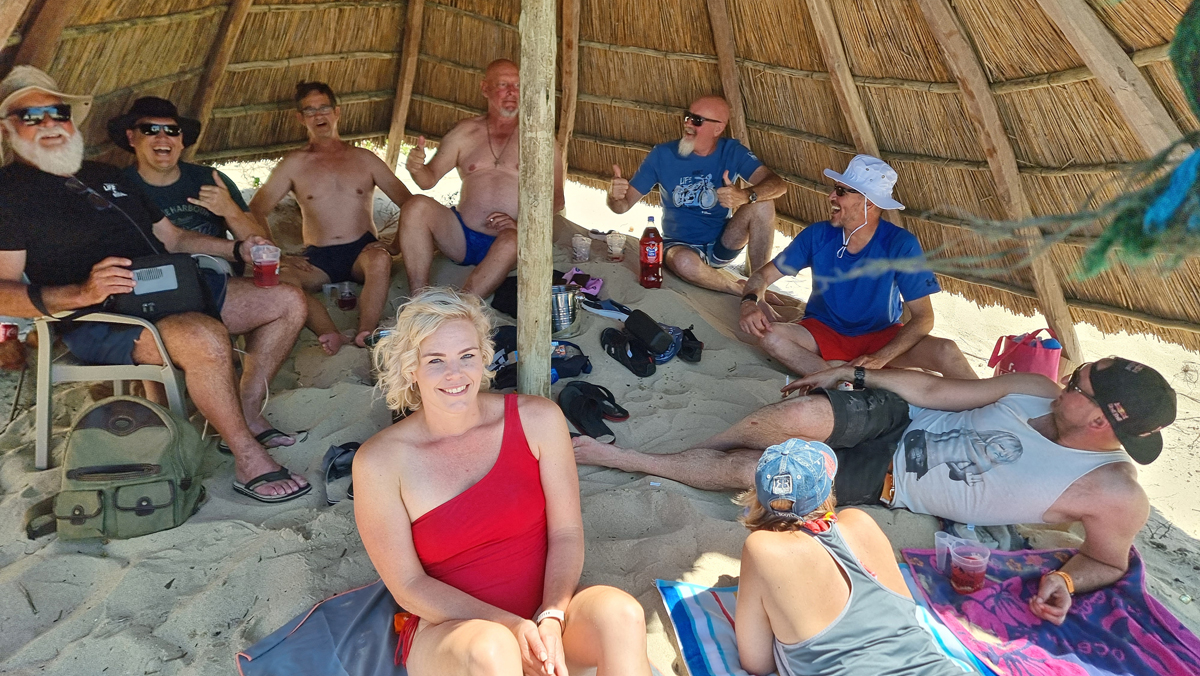 "With great friends by our side, we embraced the day, In Mozambique's beauty we'd happily stay, Moments to cherish, stories to create, In this haven we found our fate."
"In Lugar Do Mar, where memories unfurl, Our hearts and our spirits, in this Mozambican pearl, As the waves kissed the shore and the sky met the sea, We had the time of our lives, forever carefree."
Grotto to Gravel would like to extend their thanks to everyone for being so accommodating and making the trip so special. God willing, we can do it again next year.