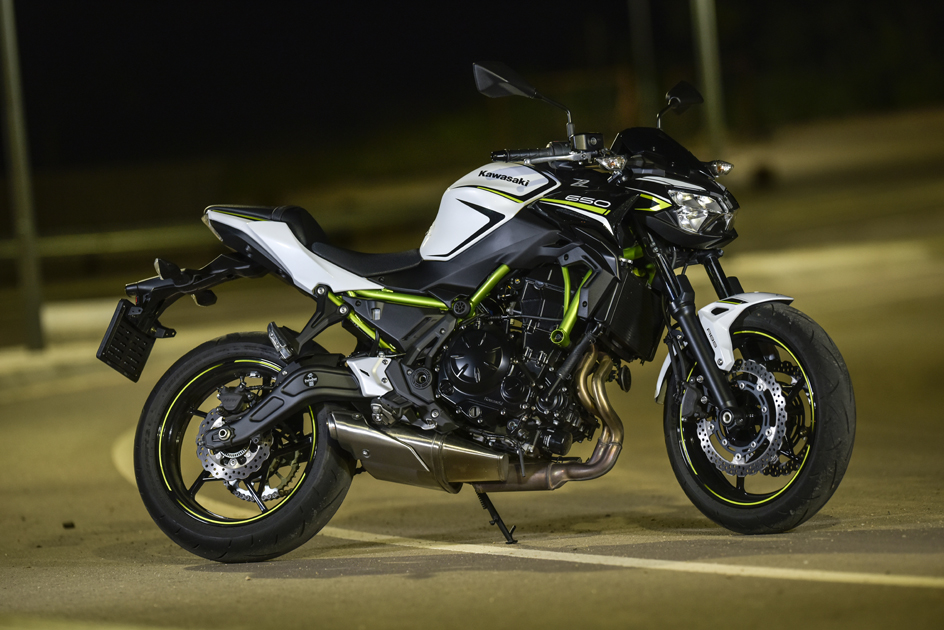 Prior to lockdown, we were on a serious "green" diet. First up we sampled the new "SUGOMI" styled and spirited Z900, then we got to spend some time with the upgraded Z650. To cap it all we then put the all-conquering Z H2 through its paces. All these Zeds share the SUGOMI philosophy of predatory styling, performance and presence. I literally hopped off the 900 and onto the Z650. This was a hell of an ask for the 650 given what a consummate performer the Z900 is! Obvious initial impression, after a week with the turbine smooth Z900, was that the little Z, with its twin-cam, parallel-twin 8 valve motor was a bit buzzy.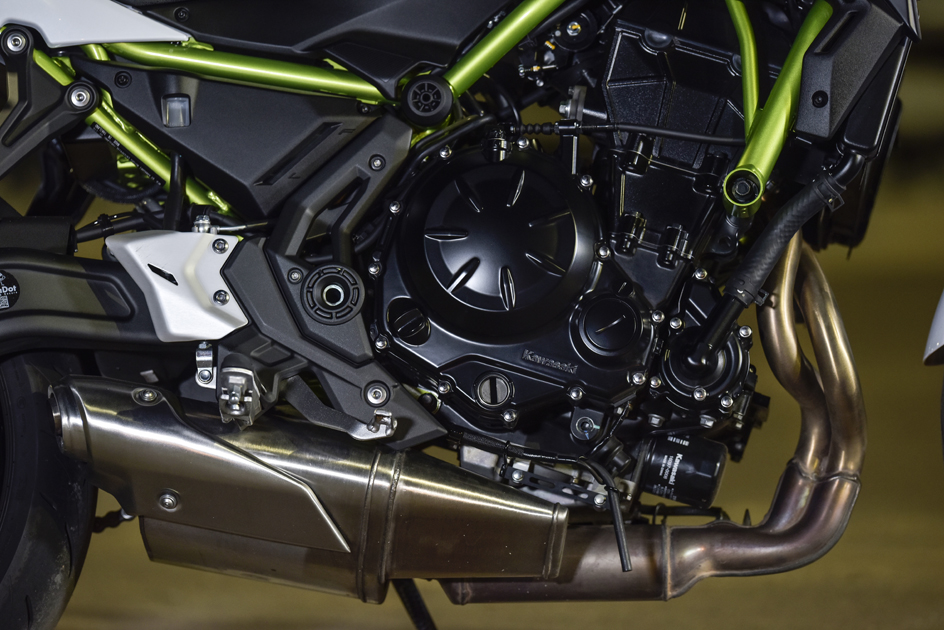 Riding back to Pretoria it was apparent that at highway speed the 650 is quite smooth. There is a brief buzz at around 5,000 rpm which is below 120 kph, so at touring speeds the bike is pretty smooth. Accelerating briskly runs you through 5k so quickly that the bike really just gives you a sense of engine urgency, so no worries there. The motor makes just over 50 kW @ 8000 rpm and torque of 66 Nm @ 6500 rpm. You are running in the meatiest part of the power at highway speeds, so overtaking performance is brisk, with no need to downshift, even up long hills.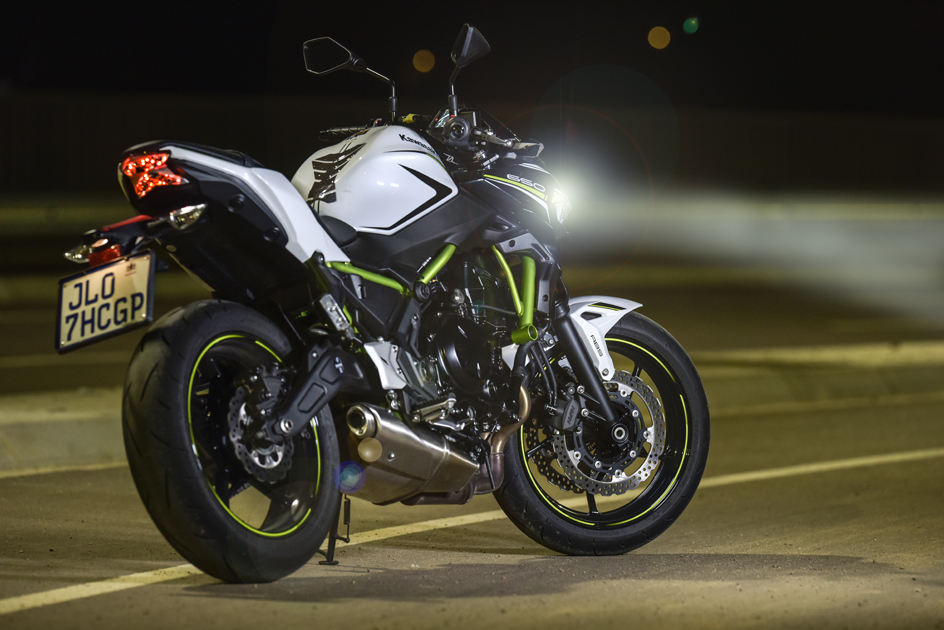 The bike is then recording around 4,5 l/100 fuel economy, giving a decent range on its 15-litre tank. Doing my research for my H2 article I discovered that the original Kawasaki two-stroke triple 750 that spawned the H2 legend, produced 60 horsepower and weighed 295 Kg's. The little Z makes more power, torque and weighs a mere 187 Kg's. Flip, how bikes have changed over the last 50 years!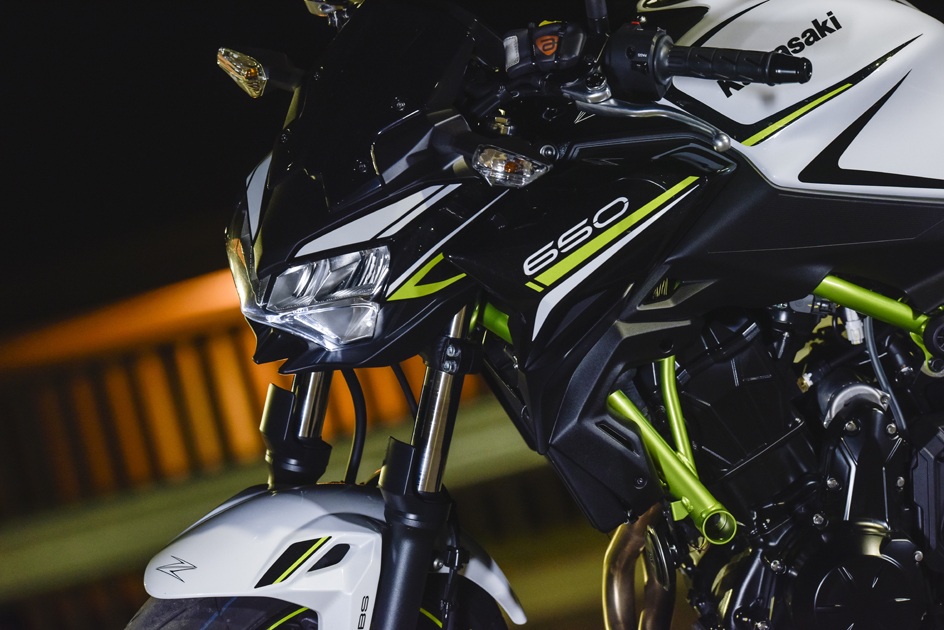 The latest Z650 makes the same power but a little more torque as the previous model, keeping it pretty much on a par, performance-wise, with it's MT 07 and SV 650 opposition. Where the Kawi has them beat, in my opinion anyway, is in the styling department. It wears its crouching predator SUGOMI styling particularly well. The exhaust pipe is shorter and neater to the eye, yet has bigger catalyser volume which makes it Euro 4 compliant without sacrificing power. The passenger seat has 5mm thicker foam for enhanced comfort to keep the significant other happy.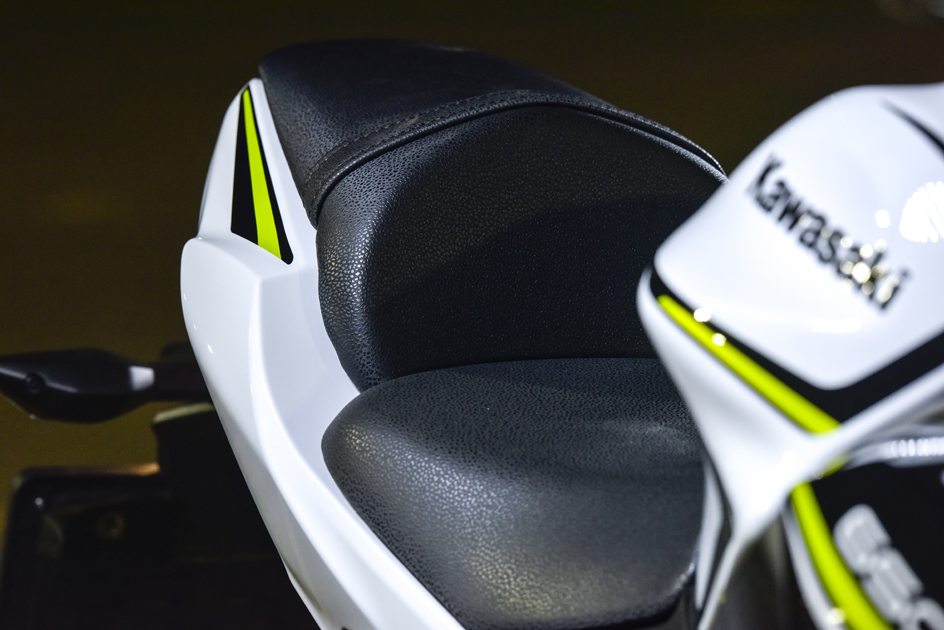 A first in class, colour 4.3″ TFT display, now brings modern tech to the instrumentation. You have access to all the typical info as well as a smartphone app which can give you GPS route and "data logger" information. The display is also "tuneable" to your personal preferences. Too me, total information overload that comes at a steep development cost which does not enhance the riding experience, however, it is expected, no, demanded, by the "smartphone generation". There is also a comprehensive accessories list such as screen protector film for the TFT, touring screen, tank bag, soft panniers, top box and other bits and bobs.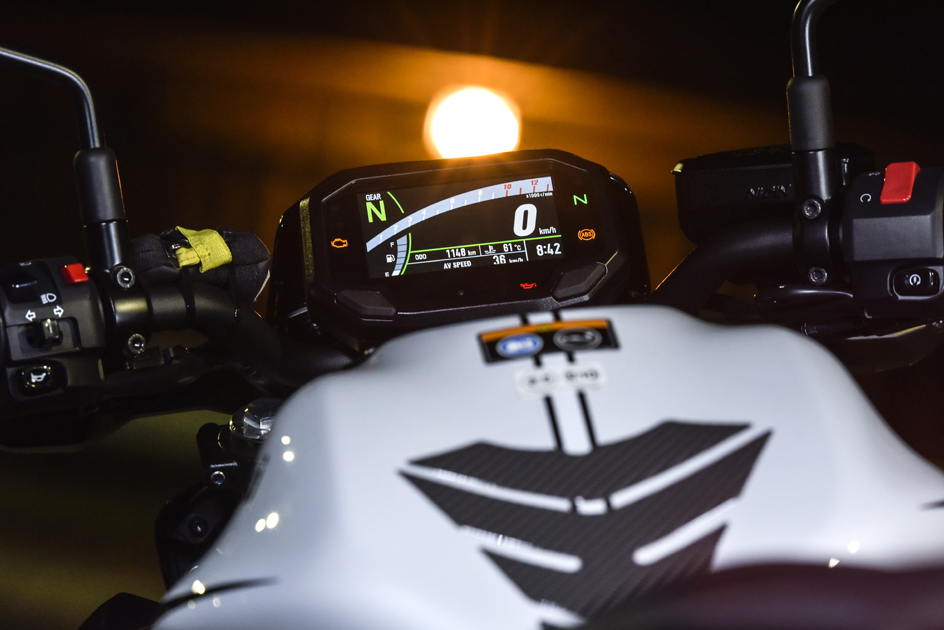 The Z650 has a trellis chassis in line with the SUGOMI styling. The engine is a stressed member and contributes to the bikes stable handling. The suspension compliance is good and blasting the 650 through bends is a rewarding experience. The gearshift is positive and slick too. Wheel sizes give you a wide choice of sporting rubber with a 120/70×17 upfront and a 160/60×17 on the rear. ABS-equipped dual 272 mm front discs and a 186 mm rear take care of braking duties admirably.
All in all the latest Z650 is what I term an "honest" bike. It promises nothing that it cannot, and does not, deliver. It is a commuting weapon, has ample power for touring duty and is a rush to blast down a winding road.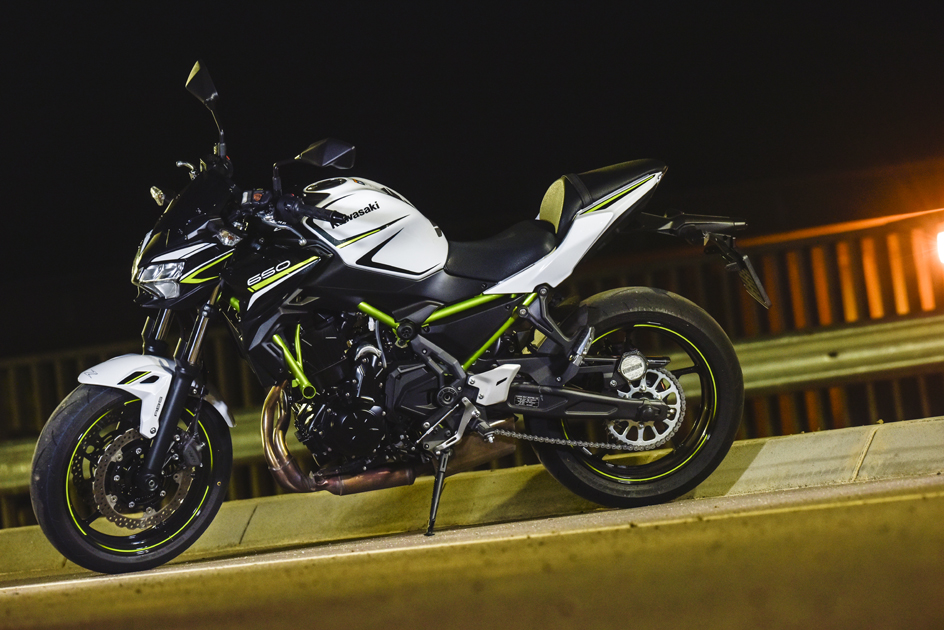 Add to that bulletproof reliability and being able to accessories it to suit your purpose and you have a very viable and desirable middleweight option from Team Green. The Z650 flies the Zed flag high! The current price is R122 995.
For more information visit: www.kawasaki.co.za
Kawasaki Z650
For more information on the bike that we tested in this article, click on the link below…