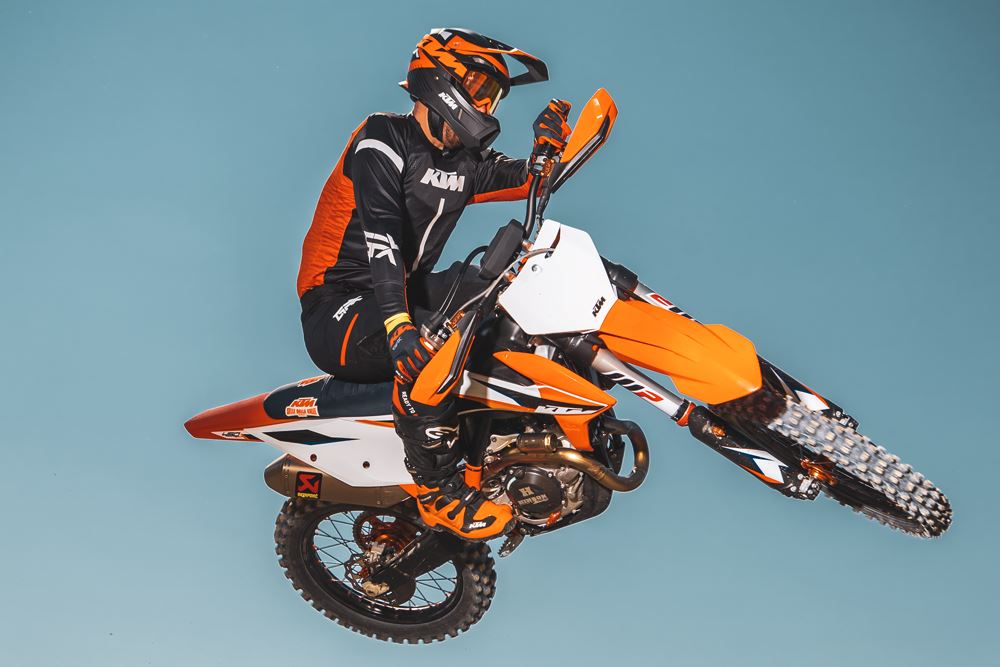 KTM have just thrown the wraps off their 2021 SX range, and the Austrian off-road powerhouse claims that these bikes are closer to their factory racers than ever before. To get there, KTM targeted their development mostly around suspension and power delivery, then gave the SX-F models the ability to be fine-tuned by a smartphone.
2019 was a good year for KTM's race program. They won their fourth AMA 450SX Supercross Championship with Cooper Webb, and took 13 podiums with three different riders in the FIM MXGP Motocross World Championship. Jorge Prado also took his second FIM MX2 title, and, outside of the factory teams, eight of the top nine riders in the FIM 125 cc champs were riding the KTM 125 SX.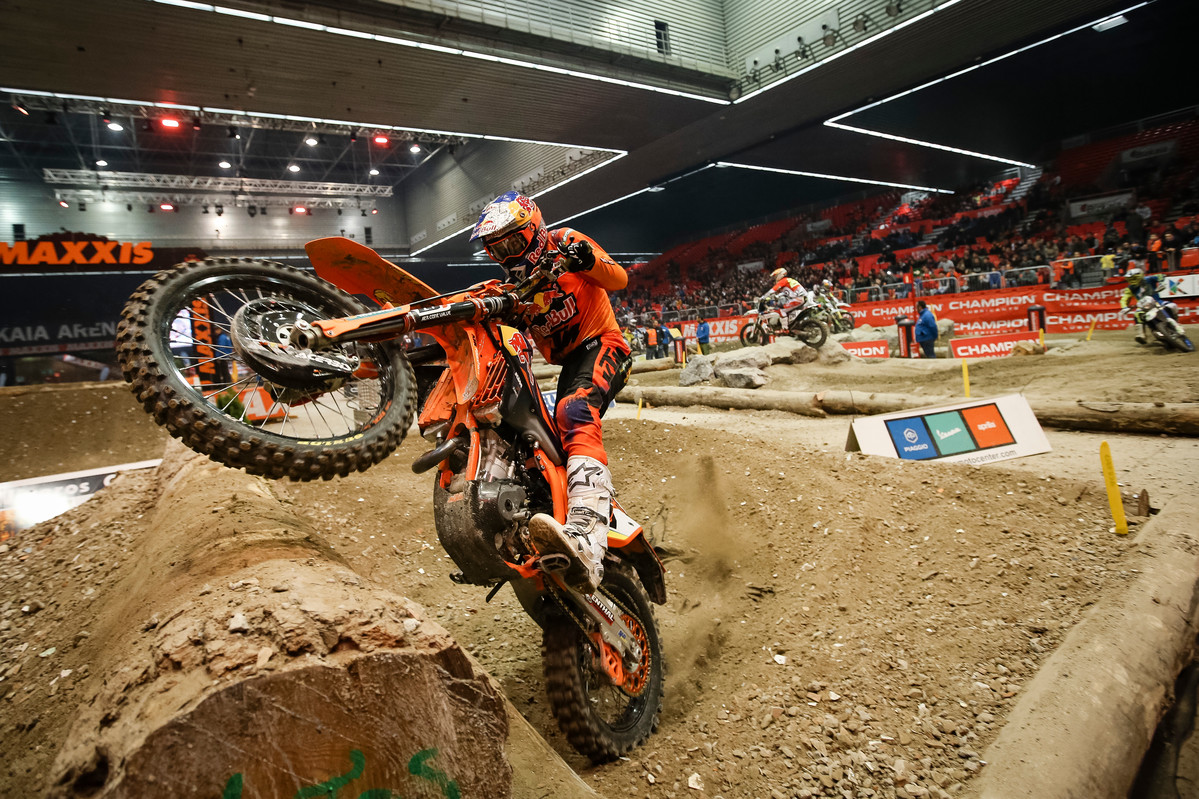 For the 2021 bikes, KTM have taken their 'Ready to Race' mantra to heart, and used lessons learned during 2019's campaigns to push the development of their motocrossers. Every bike in the 10-strong lineup (13, if you include special editions) has had some sort of tweak, focused on making the bikes lighter, better handling, more powerful and, more importantly, more usable.
For starters, all models wearing WP's XACT forks now benefit from a major overhaul by way of a new mid-valve piston, that creates bigger oil and air bypasses for smoother performance across a wide range of surfaces. And KTM have stiffened up the standard setting, too.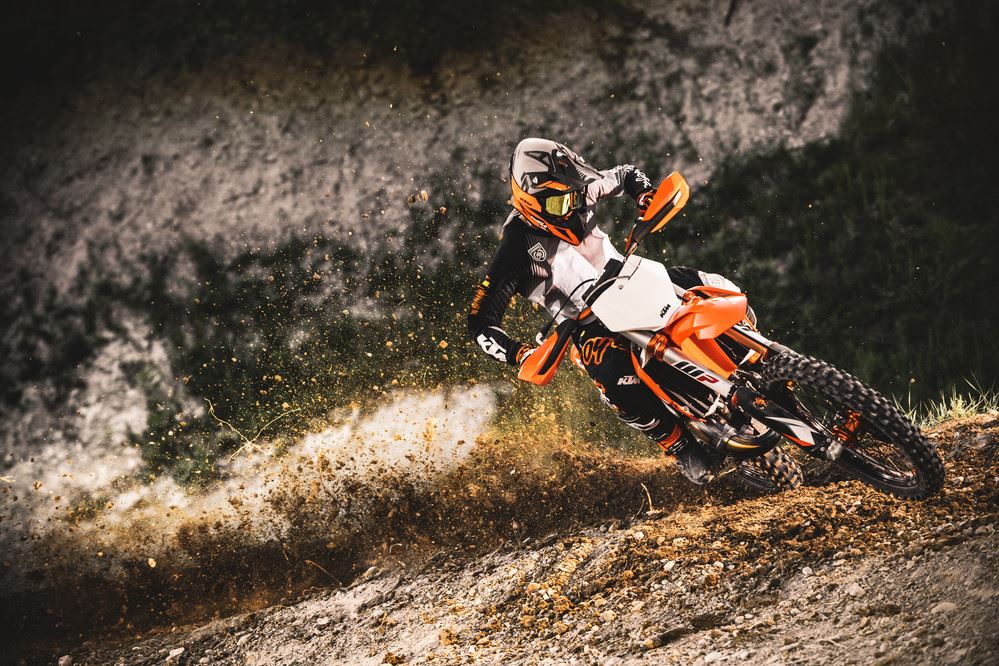 All KTM SX models also now come standard with Dunlop's race-proven Geomax MX-33 tyres. And, naturally, KTM have updated their graphics across the range.
The flagship KTM 450 SX-F four-stroke gets some specific updates, including changes to the piston, crankshaft, engine casing, rocker arms and shift locker. All this means better reliability, easier maintenance and less weight.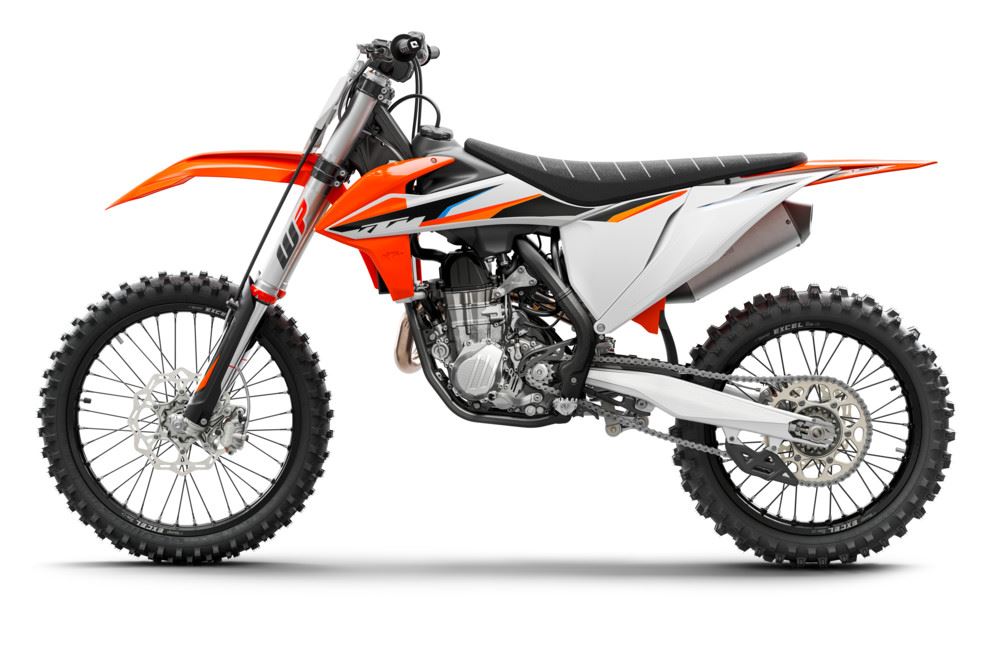 KTM have stated their commitment to two-stroke technology too, and so their two-stroke SX models haven't gone untouched. The 2021 KTM 125 SX has a new piston and clutch internals, as does the KTM 150 SX.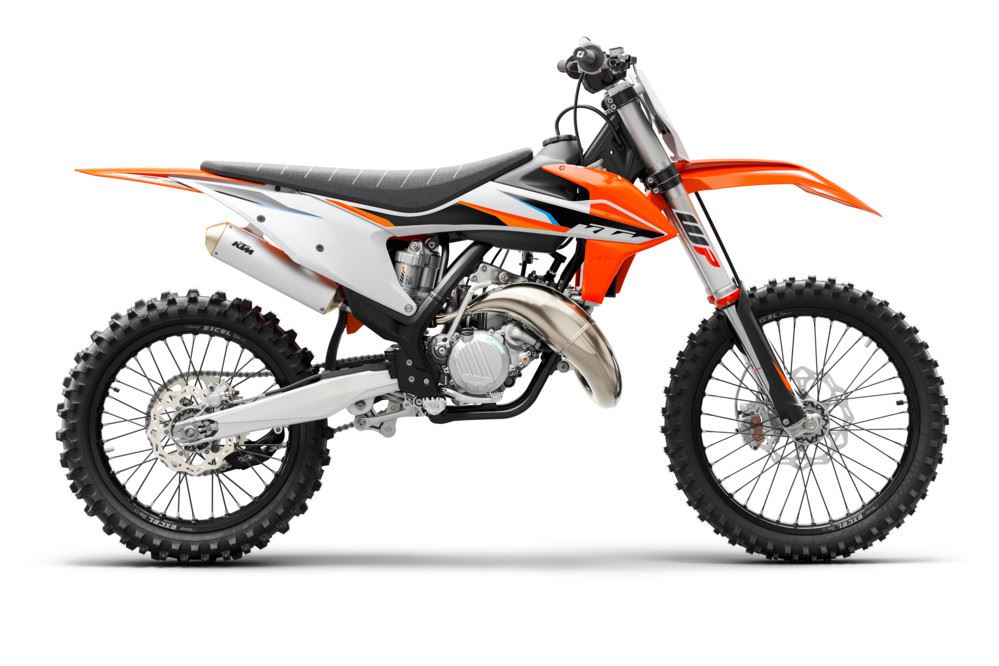 Their mini-bikes have been upgraded too, with a new throttle assembly for a smoother feel. The KTM 85 SX gets a new Formula brake system with bigger discs, and all the little SXs now have tapered bars that'll accept ODI lock-on grips. (On the 50 SX and 50 SX MINI, the bars taper enough to allow the fitment of thinner grips, making the bikes even more accessible for kids.)
But the big news is KTM's new MyKTM app, that allows their four-stroke models to be tunable by the rider, via a smartphone. The idea is to give owners the same control they'd have in a professional race environment, by allowing them to tune their bike's performance to suit their riding style, or varying track surfaces.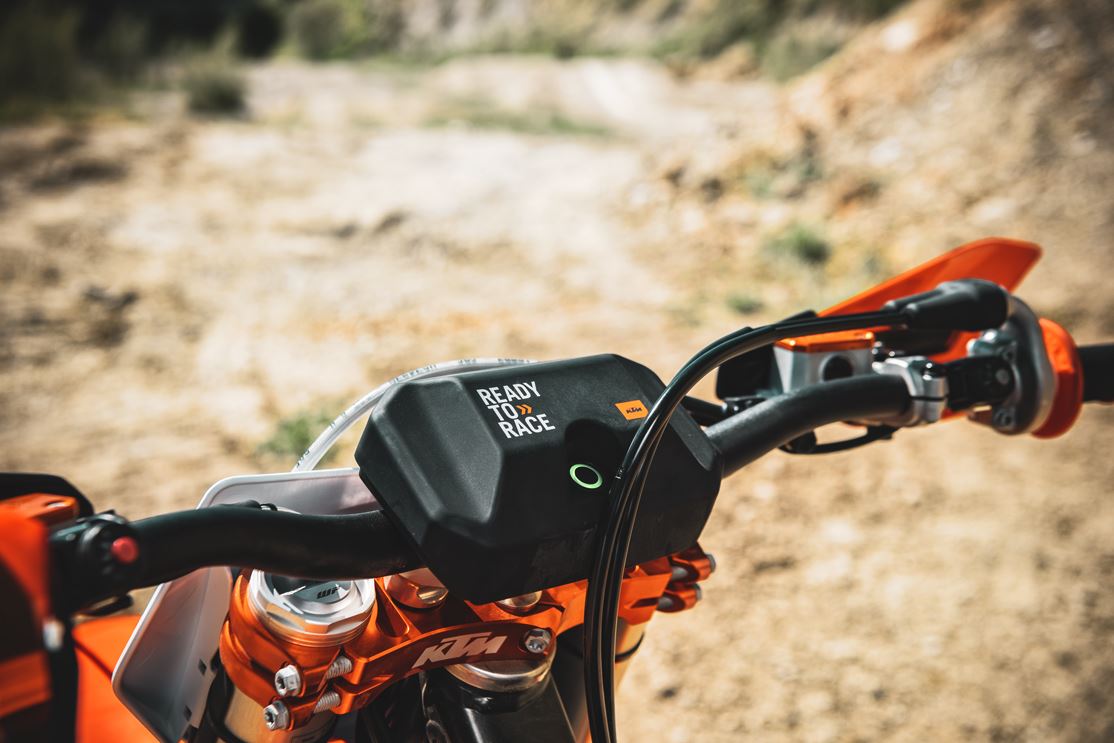 The app (available for both Android and iOS) connects via Bluetooth, but only once you've installed the optional 'connectivity unit.' It's basically a receiver built into a bar pad, that plugs straight into the SX-F's wiring harness.
Once that's done you can set up your profile on the app, and add multiple bikes. You can then tune each bike using either 'prime' mode (read: basic mode), or 'advanced' mode. Under prime mode, the app will give you pre-selected engine maps to choose from, and a traction control setting. In advanced, you can take it a step further and fine-tune your throttle response, and other factors like engine braking and launch control. There's even a note-taking feature, if you want to track what you did when, and whether it worked or not.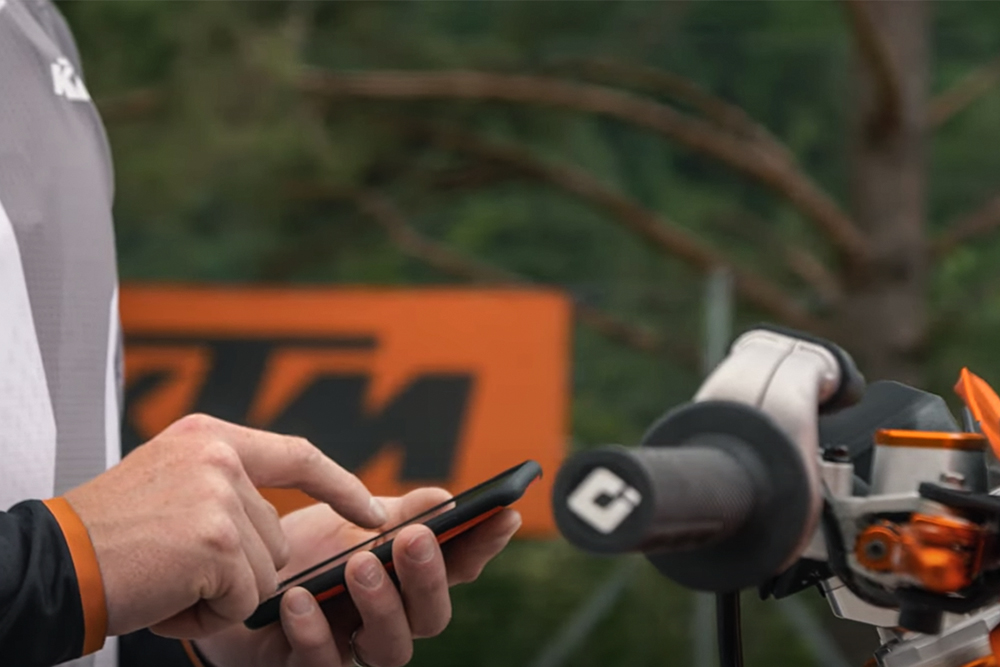 Since adjusting the SX-F's suspension is a manual job, the app can't do that for you. But there is a suspension tune feature that lets you punch in variables to output suggested settings, along with a sag measuring feature.
It took KTM's R&D department three years to develop the system, and now that it's out, they've said they'll keep working on it. You can get it right now for the 2020 KTM 450 SX-F, and for all the 2021 SX-F models, when they launch. It's a great feature for anyone that takes their bike setup seriously, and it's tech we'd love to see transfer over to their road and adventure bikes.
The 2021 KTM SX range will be available at KTM dealers worldwide from June 2020. Visit ktm.com for more information.