The electric motorcycle segment is growing fast, and in some pretty interesting ways too. At one end of the spectrum, you've got full-sized motorcycles like the Harley-Davidson LiveWire and the Energica Ego and Eva. At the other end, manufacturers are adding electric motors to bicycles, like the Cannondale Habit Neo.
But today, we're looking at the in-betweeners. These bikes are physically smaller than, and don't match the power or range of, full-sized electric motorcycles. And even though some of them are bicycle-like, they're a step away from traditional pedal-assist bicycles, putting them somewhere in the middle.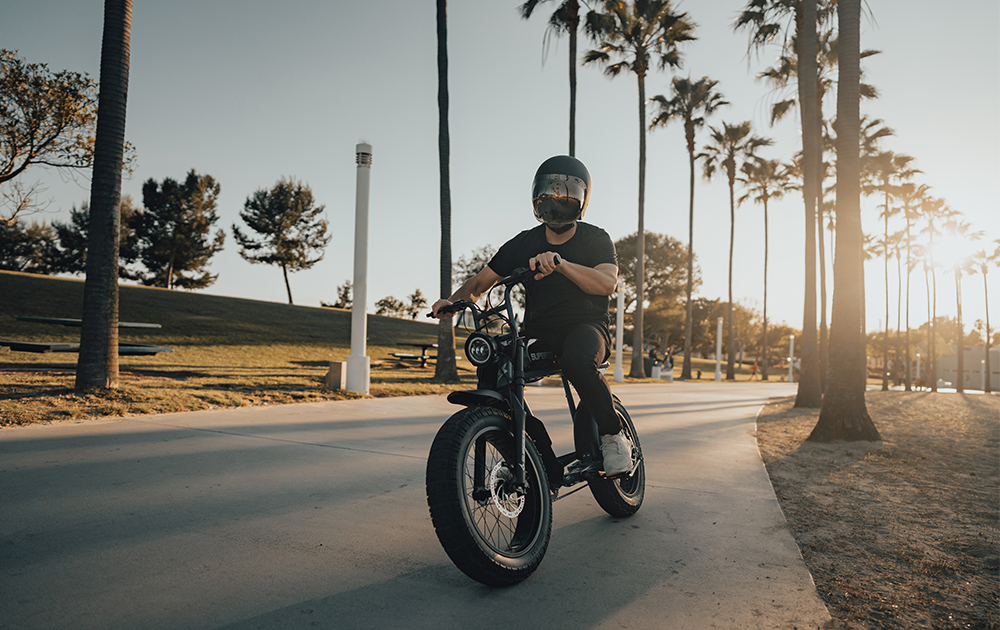 Think of them as the modern-day electric versions of the mopeds that many of us grew up riding. They're better suited to commuting or light trail use than hitting twisties or touring, and some of them can also be ridden without a license in most countries. Which also makes them perfect for people who are curious about biking, but intimidated by full scale motorcycles.
We've rounded up four of our favourite 'tweeners below. Only one of these is currently available in South Africa, so we've listed international pricing where applicable (which would obviously exclude any shipping costs or import duties).
Vintage Electric Tracker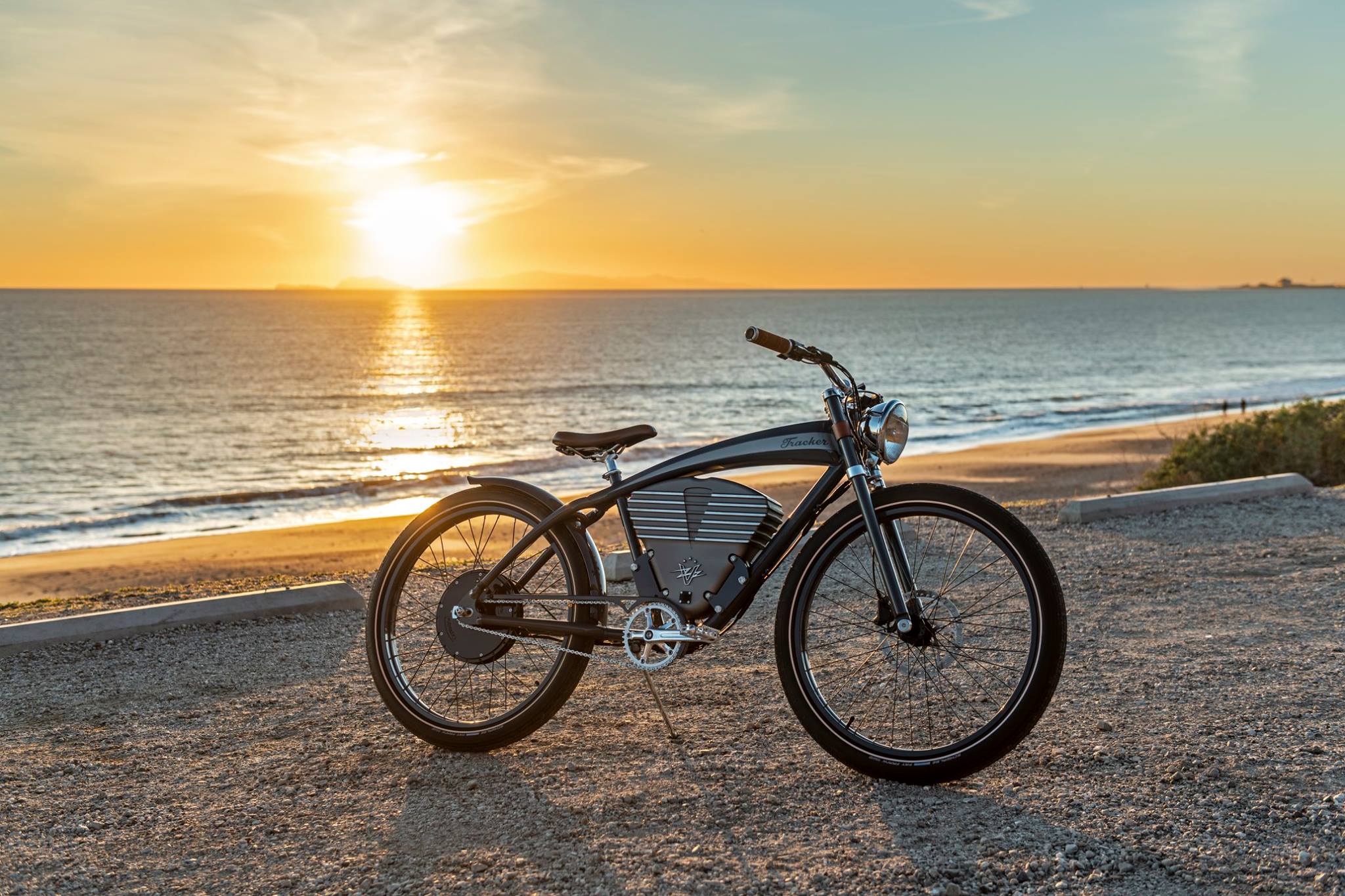 The Vintage Electric Tracker is the one bike on this list that's currently available in South Africa. It's imported by Crossley & Webb [crossley-webb.com] in Cape Town, along with a couple of other models from the Vintage Electric range. And while it's not cheap, it has a level of style and finish that informs its price tag.
As their name implies, California-based Vintage Electric make E-bikes that pair modern tech with vintage aesthetics. The Tracker looks just like an old board track racer, with a swooping hydro-formed aluminium frame that creates just the right silhouette.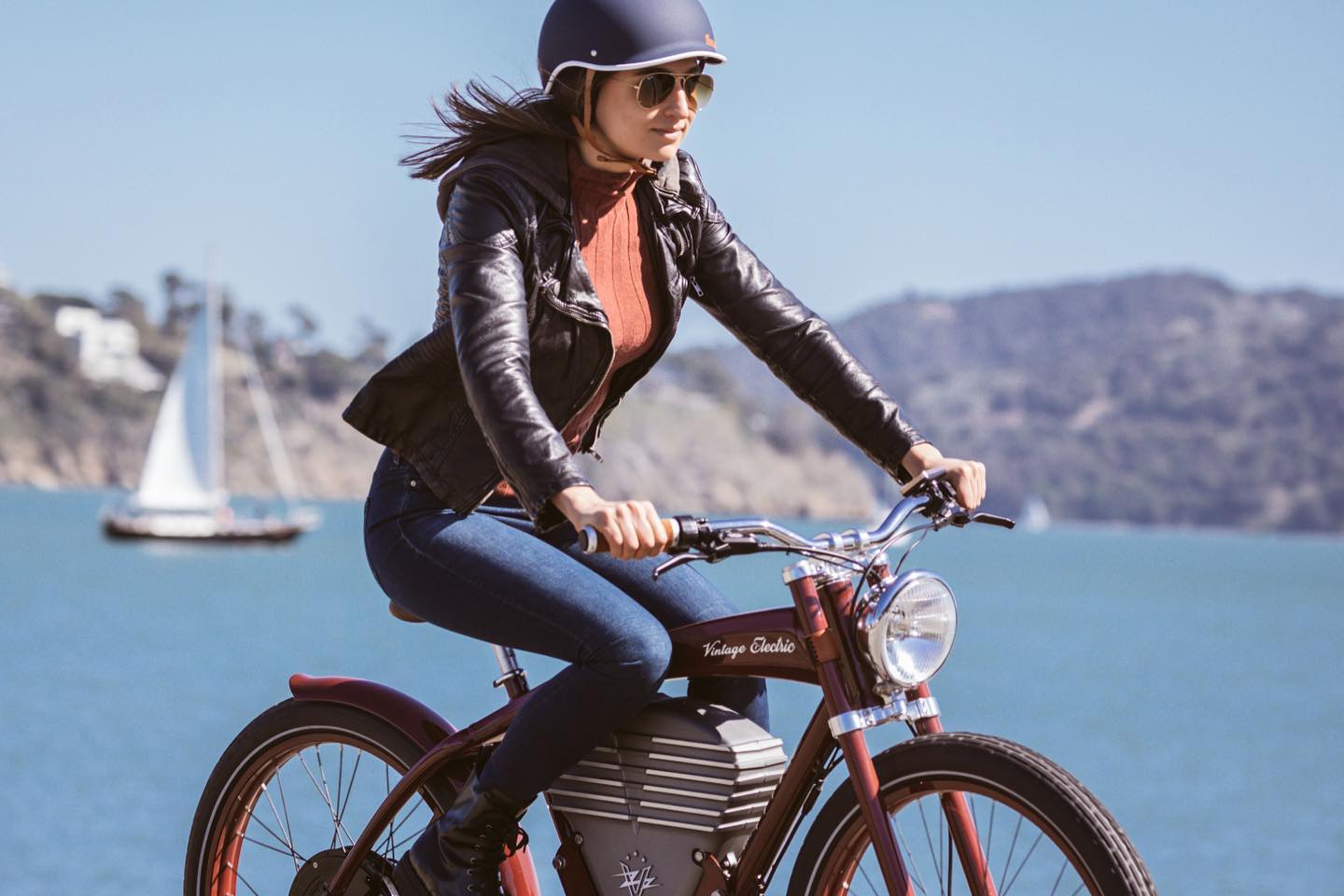 But Vintage Electric's real masterstroke is that they've packaged the electronics in such a way that they're actually attractive. The battery and controller sit in a cast aluminium box that mimics a V-twin motor, complete with cooling fins. Other premium touches include a leather seat and grips, leather bump stops on the forks, and a chromed classic motorcycle headlight with LED internals.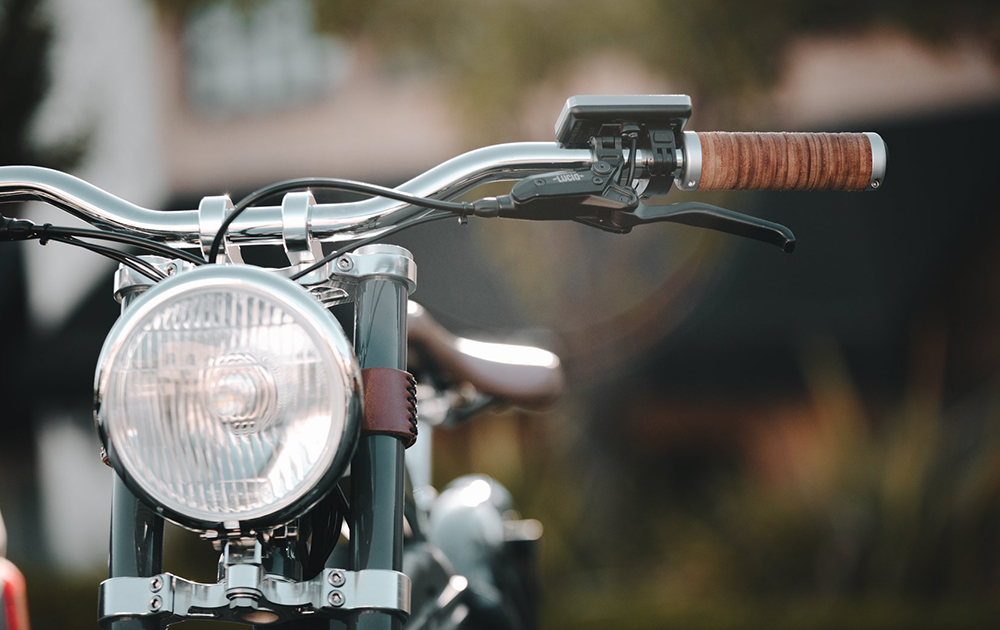 Battery capacity is 48v 15 Ah, with a charge time of 3 hours, and a range of between 40 and 80 km. Power is delivered via pedal assistance, or via a thumb throttle, with a top speed of 32 km/h from the 750 W hub motor. (There's an optional 'race mode' that takes that to 57 km/h.)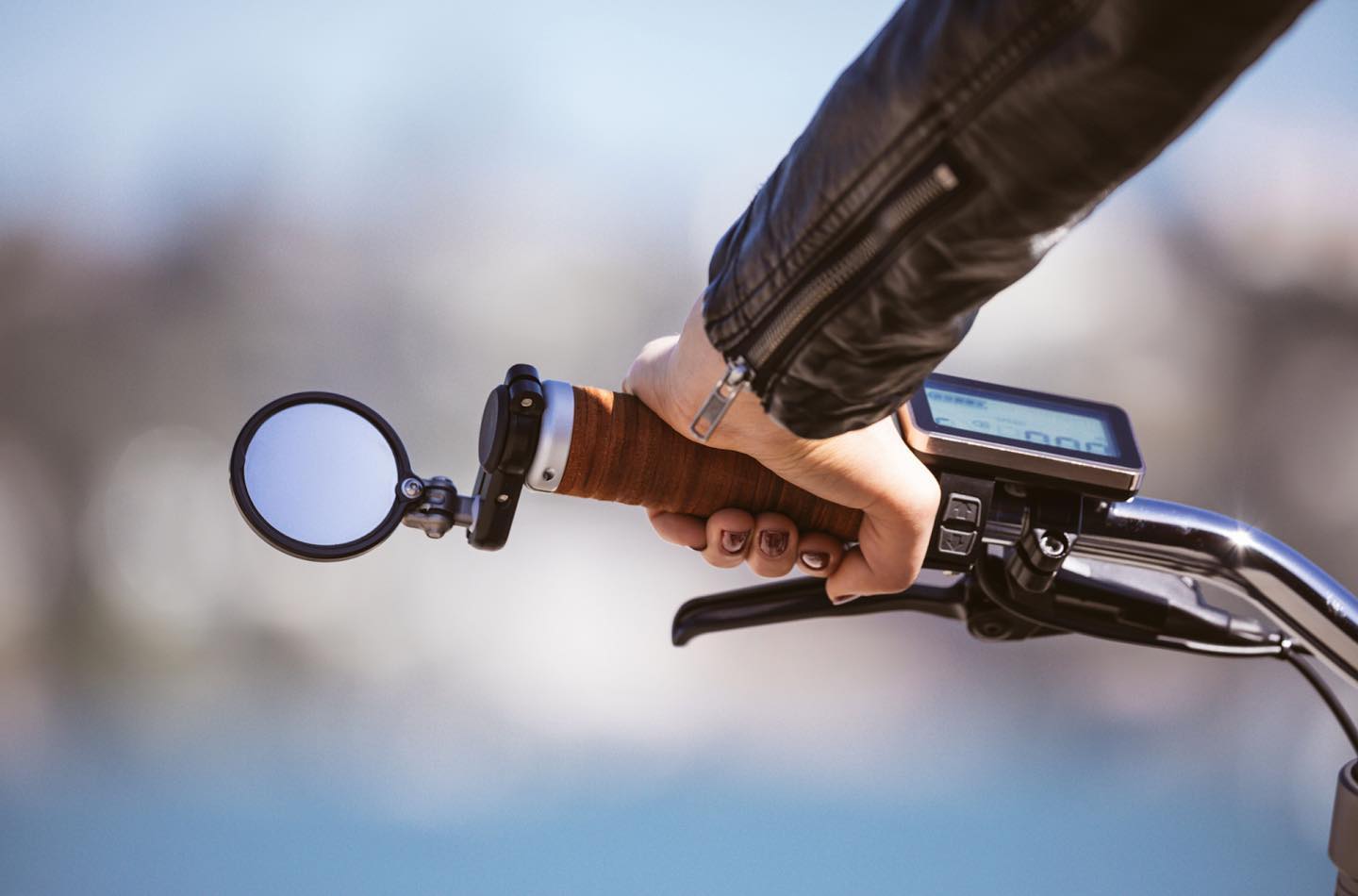 The Tracker runs with disc brakes, and regenerative braking's built in too, via the brake lever itself. Optional extras include front suspension (it's rigid out the box), and a luggage rack.
Price: R 85,000 ($ 4,995 in the USA)
Find out more: www.vintageelectricbikes.com
Super73-R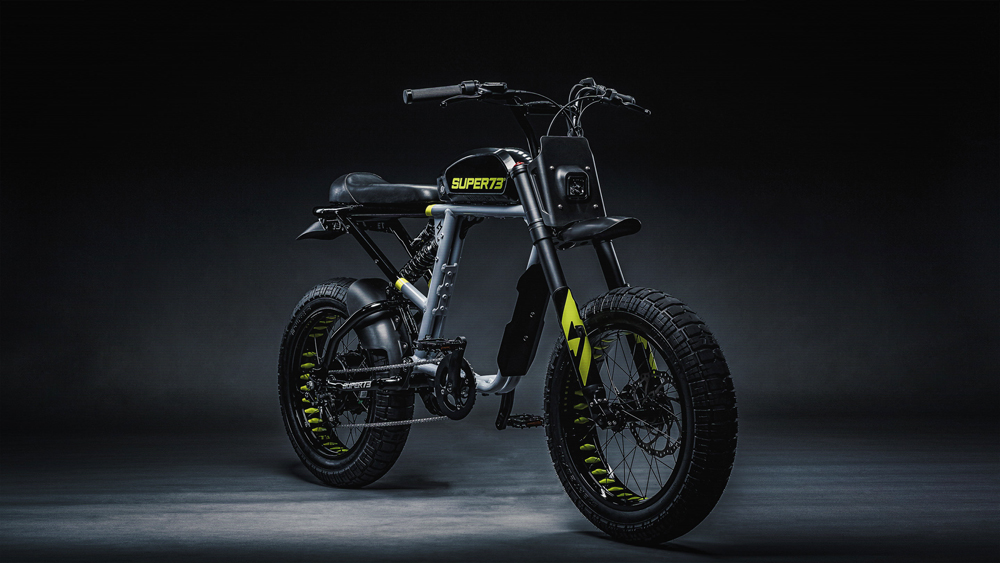 The Super73-R is hard to pigeonhole. A cross between a mini-moto and a monkey bike, it has clear motorcycle design features—like an almost cafe racer-style seat, and a 'fuel tank.' It's also really minimalist, with the battery hiding in the 'tank,' the motor in the rear hub, and most of the wiring inside the aluminium frame.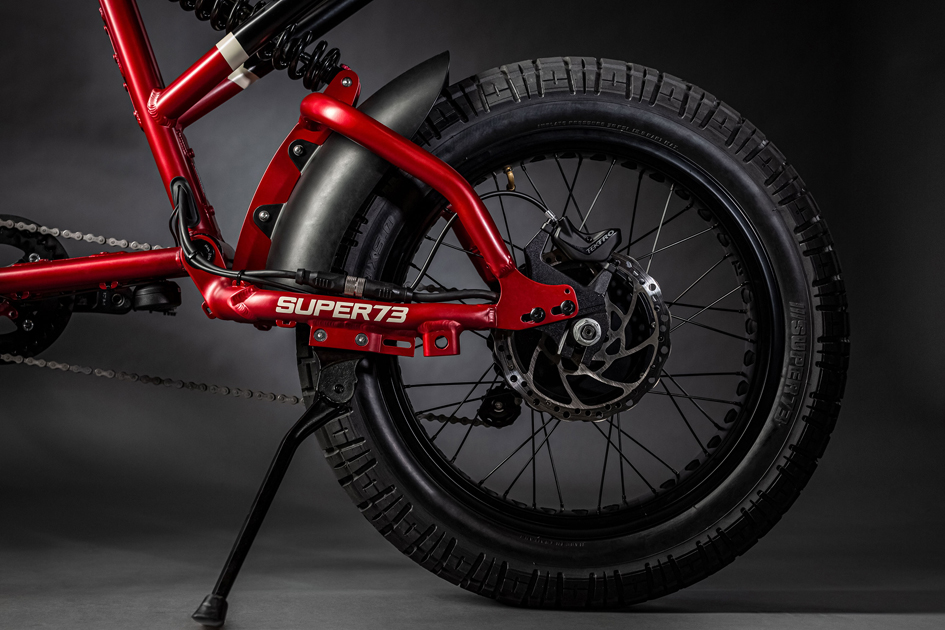 There's suspension at both ends, along with a pair of super-chunky 20×5" wheels and MTB-specific hydraulic disc brakes. And despite its size, it can carry up to a 147 kg rider.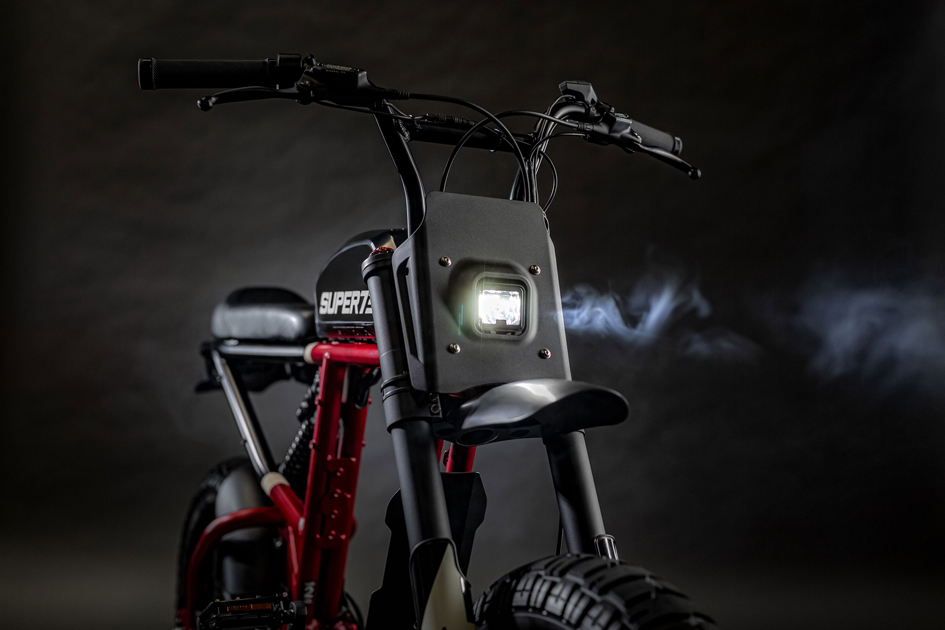 Super73 sell the 'R' with various rider modes, so that you can select its output according to what's legal for e-Bikes in your country. So the motor can output anything from 750 W to 2,000 W, depending on the mode, with a minimum top speed of 32 km/h. It's mainly a pedal-assist setup, but there's a thumb throttle too. Charging takes six to seven hours with the included 3 A charger, but there's an aftermarket 5 A charger that brings that down to three to four hours.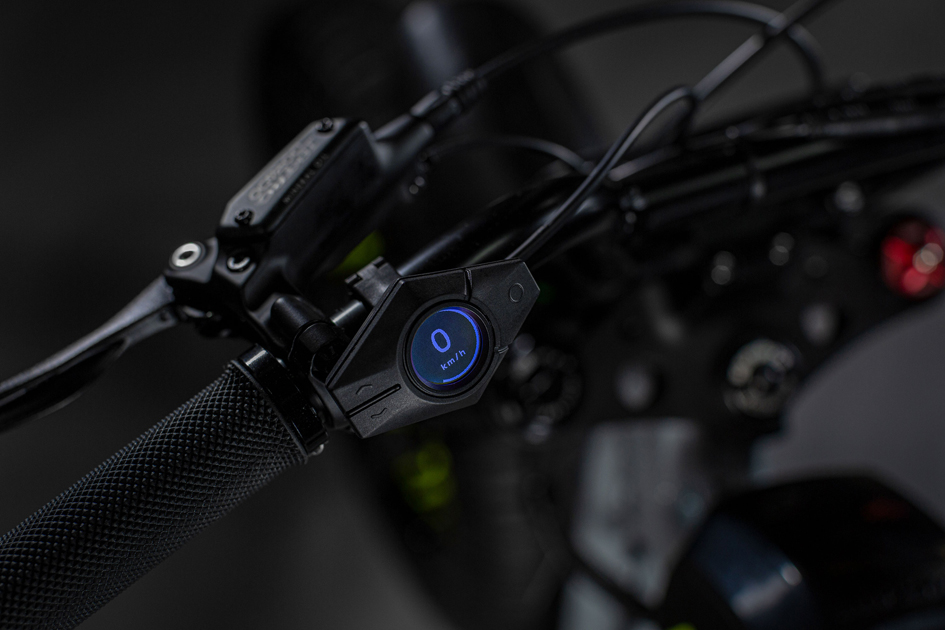 Bicycle company Rook Cycles in Cape Town are the official South African Super73 agents, but they're currently sold out—and it's uncertain when they'll be bringing the next shipment in. It's a pity, because this looks like a great little cafe hopper.
Cost: $ 2,995 in the USA
Find out more: super73.com
Zooz Urban Ultralight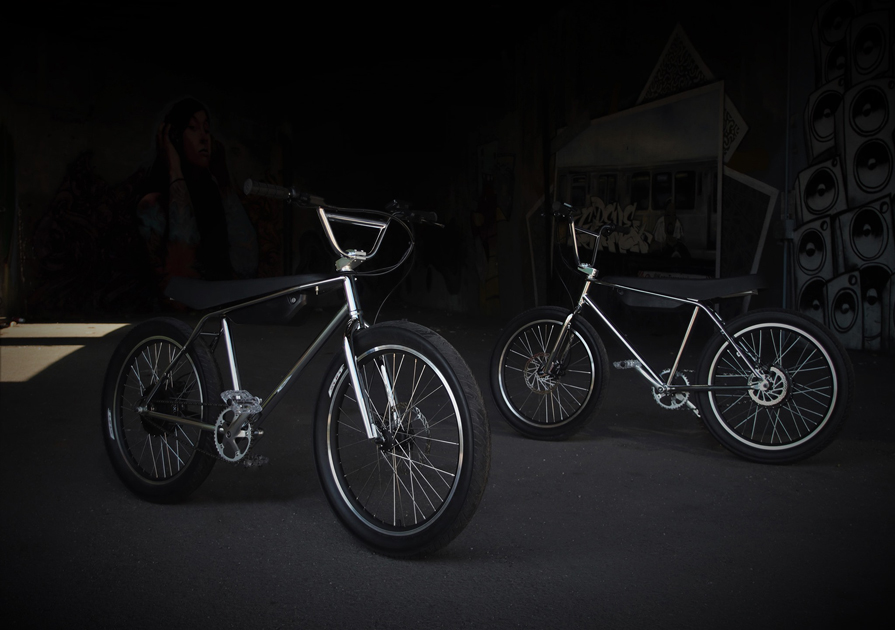 The Zooz Urban Ultralight is the closest thing to a bicycle on this list, but it tugs at our childhood nostalgia. It's effectively an oversized BMX, with a chrome-plated 4130 Chromoly steel frame, and a motorcycle-esque seat that recalls the banana bikes of old. It's neatly made too, with the batteries stealthily packed away under the seat.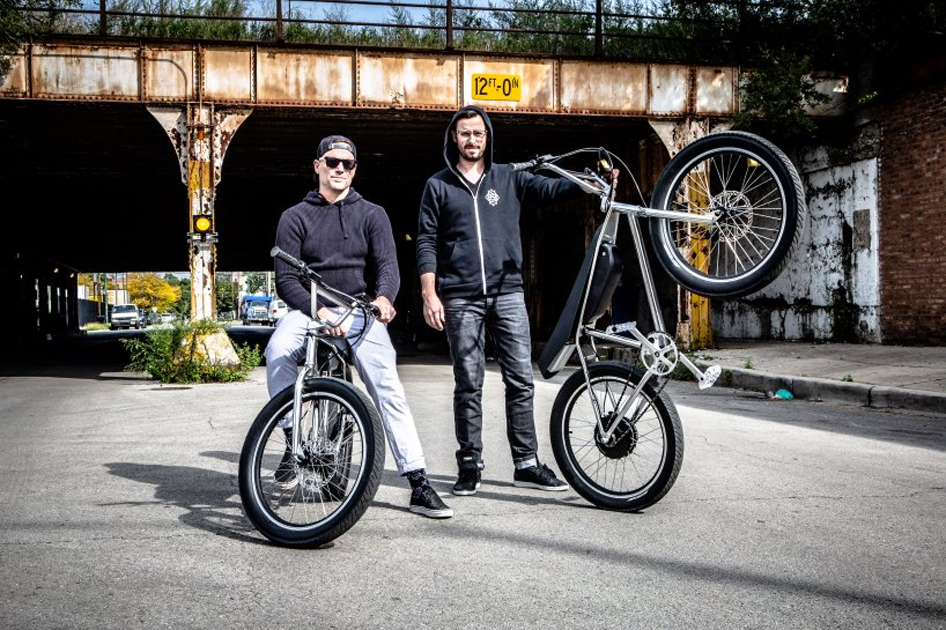 Aluminium spoked rims are shod with Maxxis tyres, and stopped by Tektro hydraulic brakes. The frame is one size fits all, but there are two different handlebar heights to choose from.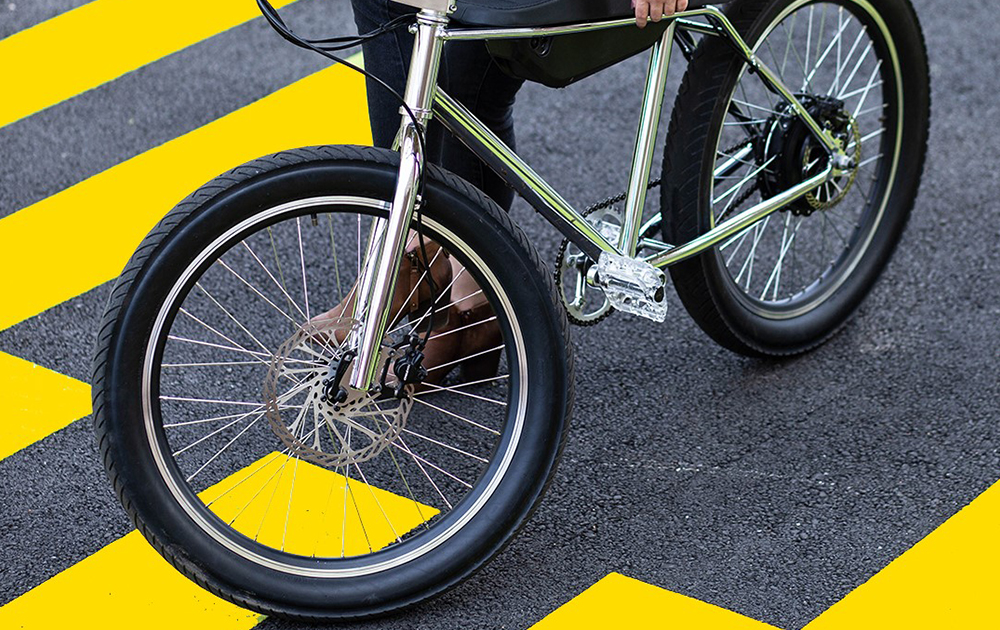 The Urban Ultralight is rated in the US as a class two E-bike—which means it can be ridden anywhere a regular bicycle can. Zooz don't list its top speed, but it has a range of at least 40 km, making it perfect for urban use.
Zooz only made 100 of their first-run Urban Ultralights, but a second production run is currently been planned. Delightfully simple in its approach, the Urban Ultralight is the one we'd pick for scooting around town like the unruly kids we all really are, deep down inside.
Price: $ 2,500 in the USA
Find out more: www.zoozbikes.com
Ubco 2×2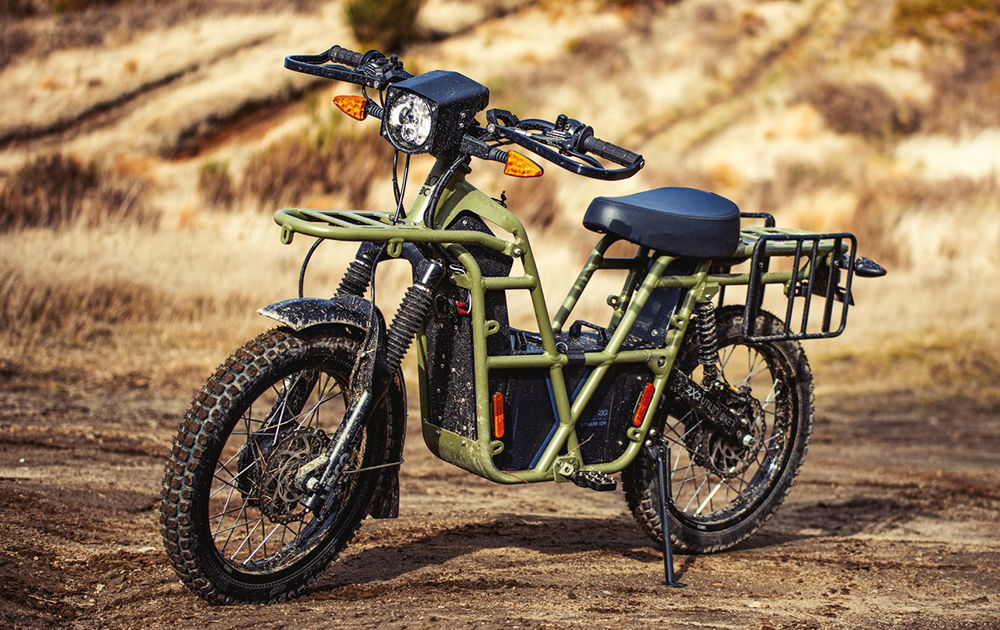 The Ubco 2×2's name has quite a literal meaning: this utilitarian-looking scooter has two 1 kW motors, one for each wheel. The New Zealand company originally designed the 2×2 with farm use in mind, equipping it with twin motors for better grip and control all around.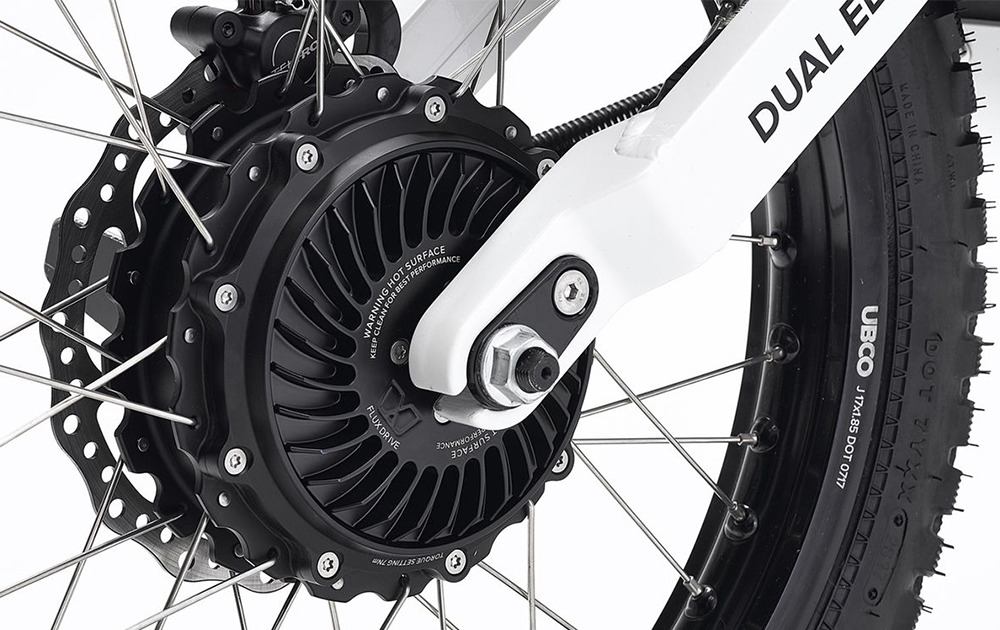 It's probably the most practical machine on this list, with a tough trellis structure and ample packing space. The frame is littered with little mounting lugs too, which allow you to bolt on a number of Ubco accessories (or anything else you can make fit). The 2×2's also sporting 17" wheels with chunky rubber, and suspension with 130/120 mm travel (front/rear).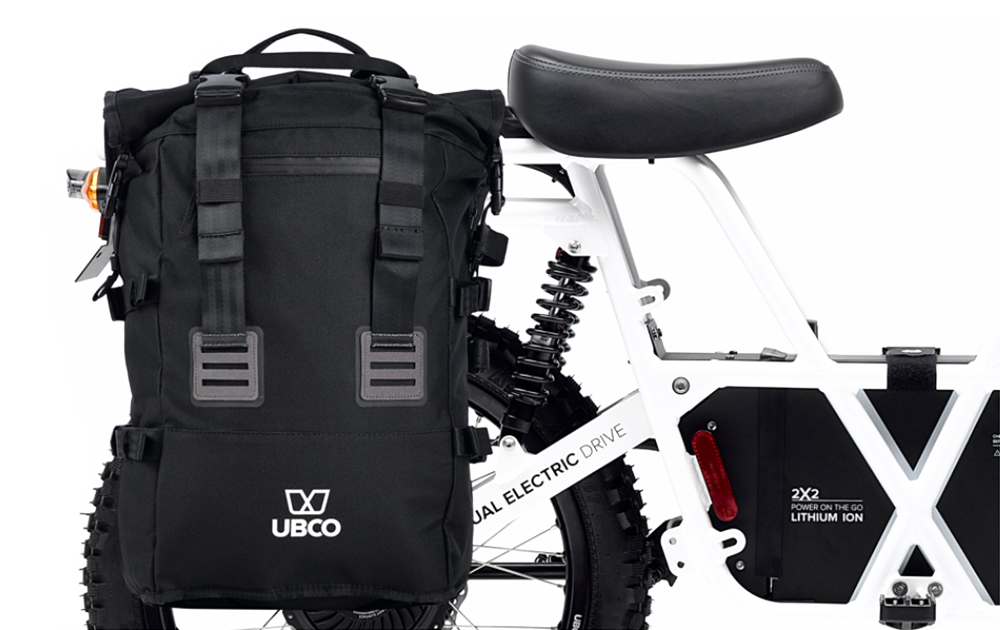 Right next to the charging port you'll find a 12 V outlet, along with two USB ports for charging devices on the go. And there's a smartphone app available too, that connects to the 2×2 via Bluetooth and actually allows you to customise the ride experience.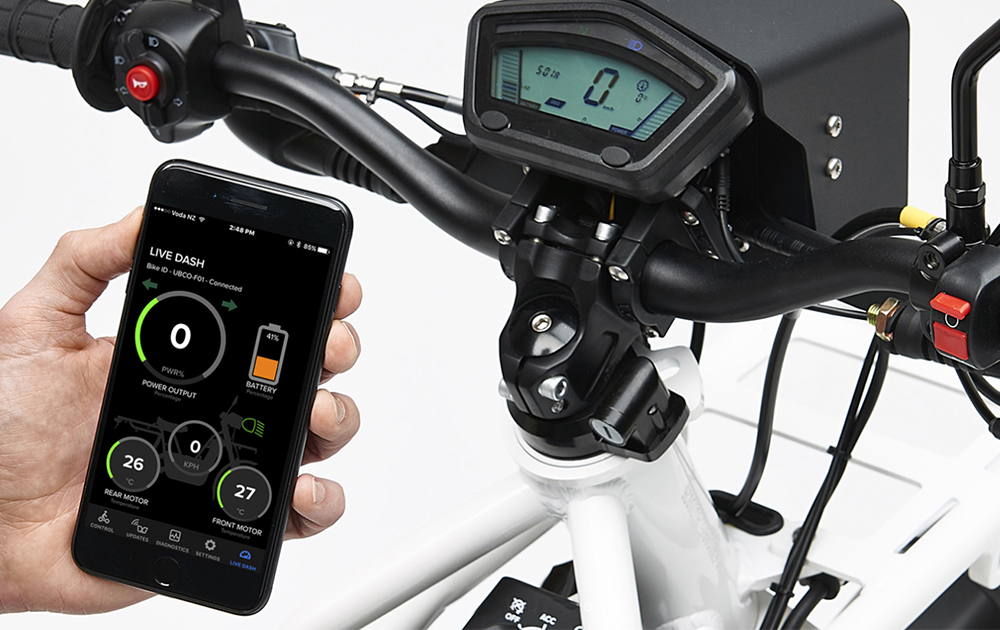 The battery itself is a 52.2Ah / 50V Lithium-ion unit, that charges up in six to eight hours. Max range is 120 km, and with a top speed of 50 km/h, the 2×2 should be OK for farms, trails and even light commuting duties.
Price: NZ$ 7,999 in New Zealand
Find out more: www.ubcobikes.com