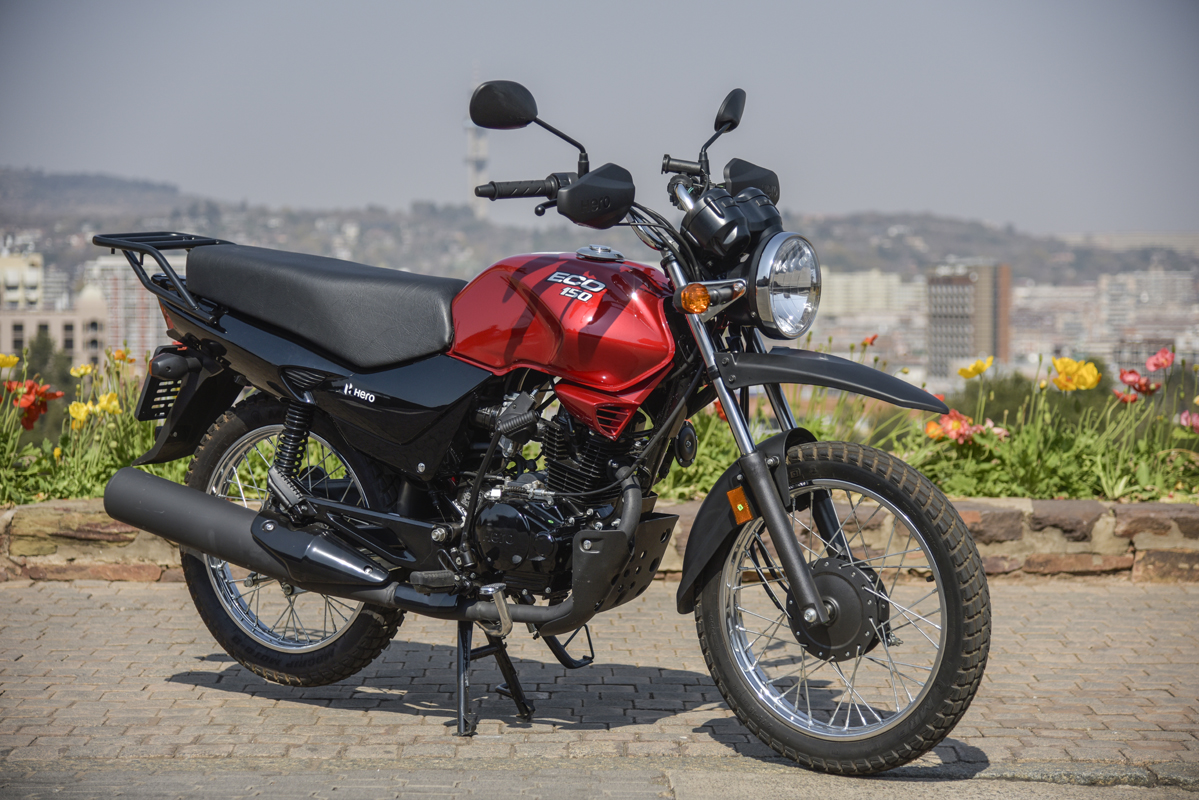 Earlier in the year, we had the opportunity to ride two of Hero's latest offerings—the versatile X-Pulse 200 and the king of all things practical, the ECO 150. Once a leg was swung over these two models it became crystal clear that these motorcycles are quality—if Honda could put a ring on it, then so can you.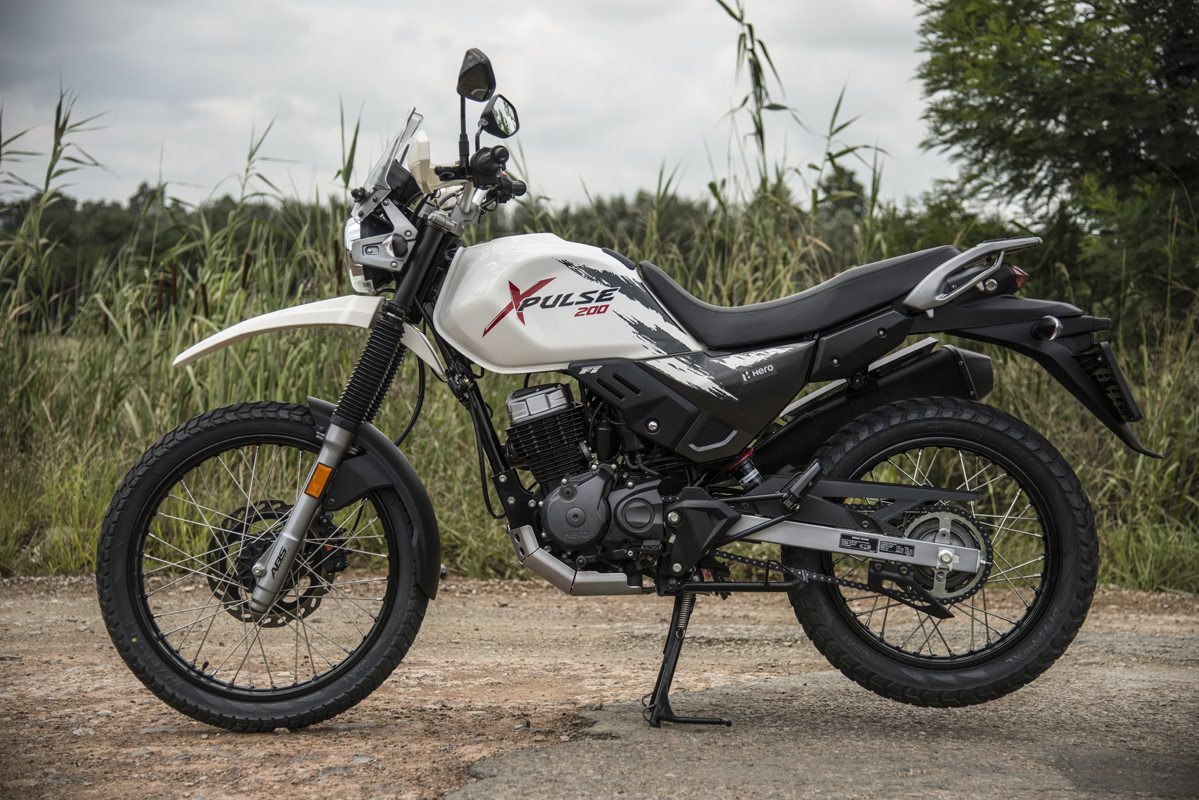 The legendary brand Hero has 38 years of experience, they've sold over 100 million units and after a 28 yearlong joint venture with Honda Motor Company, Hero MotoCorp
bought over Honda's 26 per cent share and have been running a successful business for the last ten years. Yes, you heard me right, there's Japanese blood in the Hero brand which lends itself to many design and mechanical perks including reliability.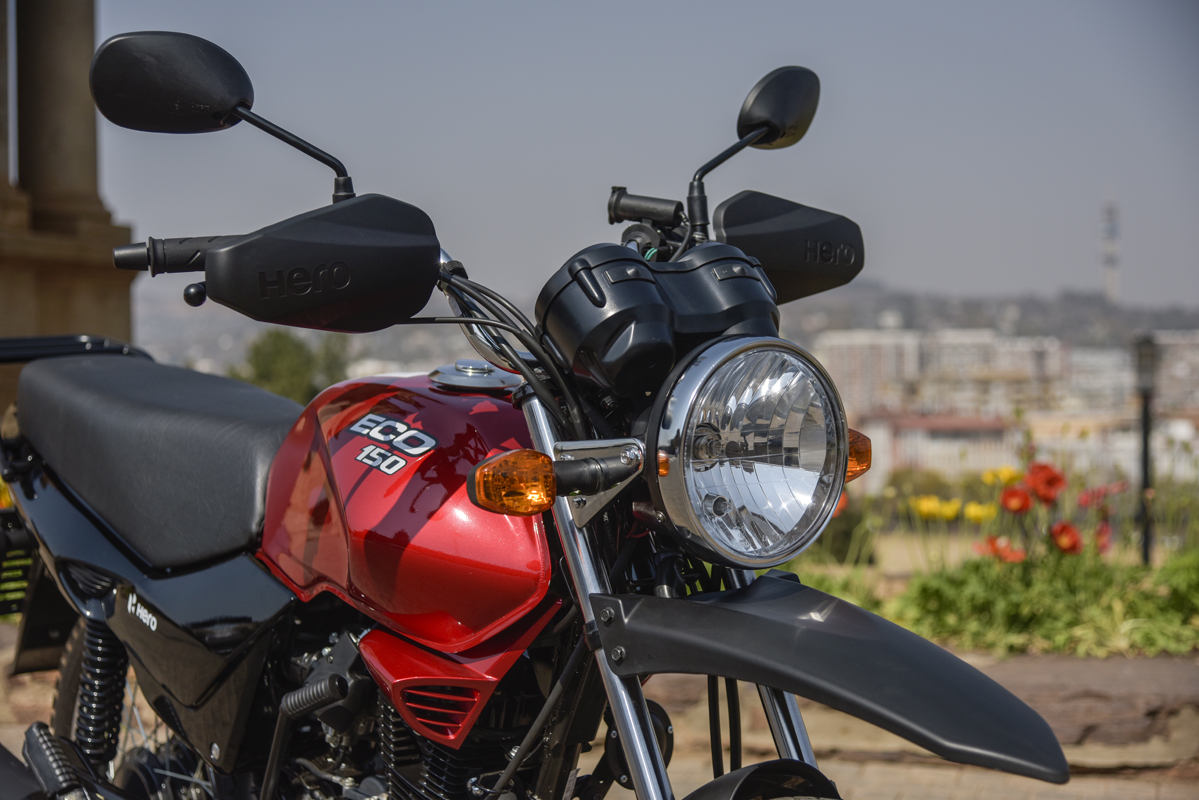 With the excitement over this Indian brand slowly starting to brew in South Africa we got our hands on the Hero ECO 150TR, the more rugged sibling of the ECO 150. The standard ECO 150 was a magnet to practicality, a bike that was developed to be affordable, durable, easy to use and offer good fuel economy.
With the ECO 150 already offering so much bang for very little buck, how much more could the 'TR' bring to the table?
The TR takes the 'ECO' to the next level, it's almost like buying a standard bakkie but then kitting it up for the purpose at hand. In this case, the TR is designed to be your all roads commercial motorcycle, with added dirt worthiness coming from its spoked wheels, semi-knobbly tyres, high mudguard, bash plate and handguards. I don't know about you, but I prefer the more off-road look on the ECO.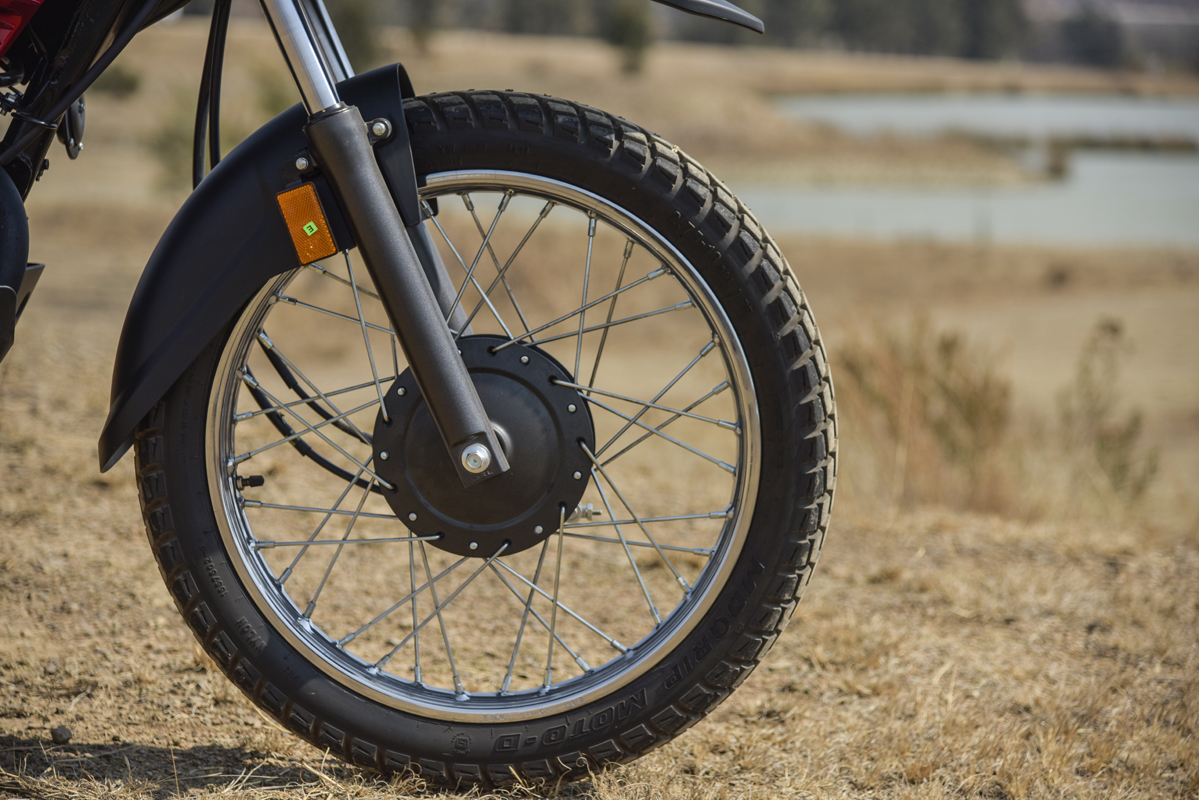 Born from a city dweller the TR still has its siblings 130 mm drums at each end, plush suspension, fully enclosed chain guard, USB charge port and its 150 cc single-cylinder, eking out 13.4 hp at 8,000 rpm and 12.8 Nm at 5,000 rpm. Not changing the suspension setup has allowed the TR to keep its manners on the road as well as dampen down those harsh bumps on the rural crossings and hard-packed gravel roads. When it comes to stopping, the drum brakes work decent enough for the urban commute.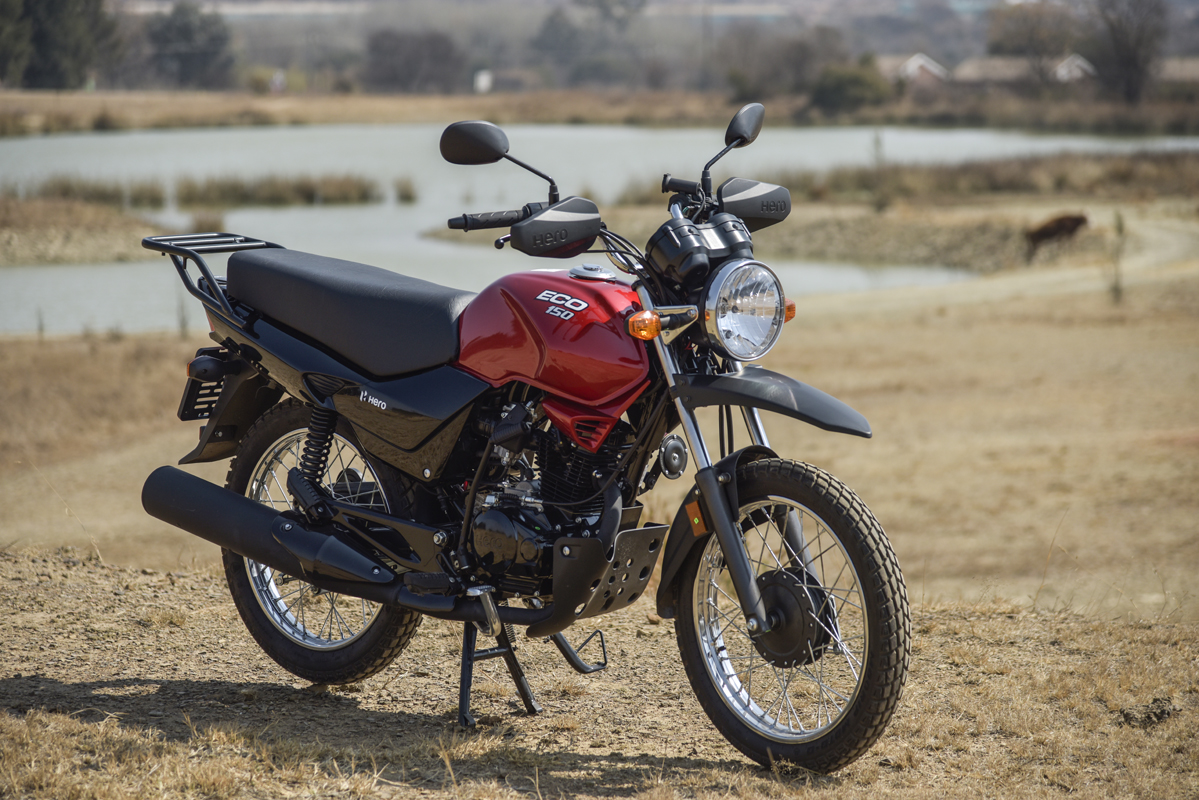 If you live in Pretoria as I do, you'll understand how difficult it is to stay off the dirt. So, I took the TR down Boschkop road and turned onto the 20 km dirt route (R964) to Rosemary Hill. Speeds of 80 km/h to an indicated 120 km/h were achieved in comfort without feeling too dodgy or unstable. You definitely won't be going Enduro riding on the TR, but if you need to cross a long dirt back road, the TR will happily do so, as the tall bars, soft seat and thick rubber footpegs all result in a comfortable ride.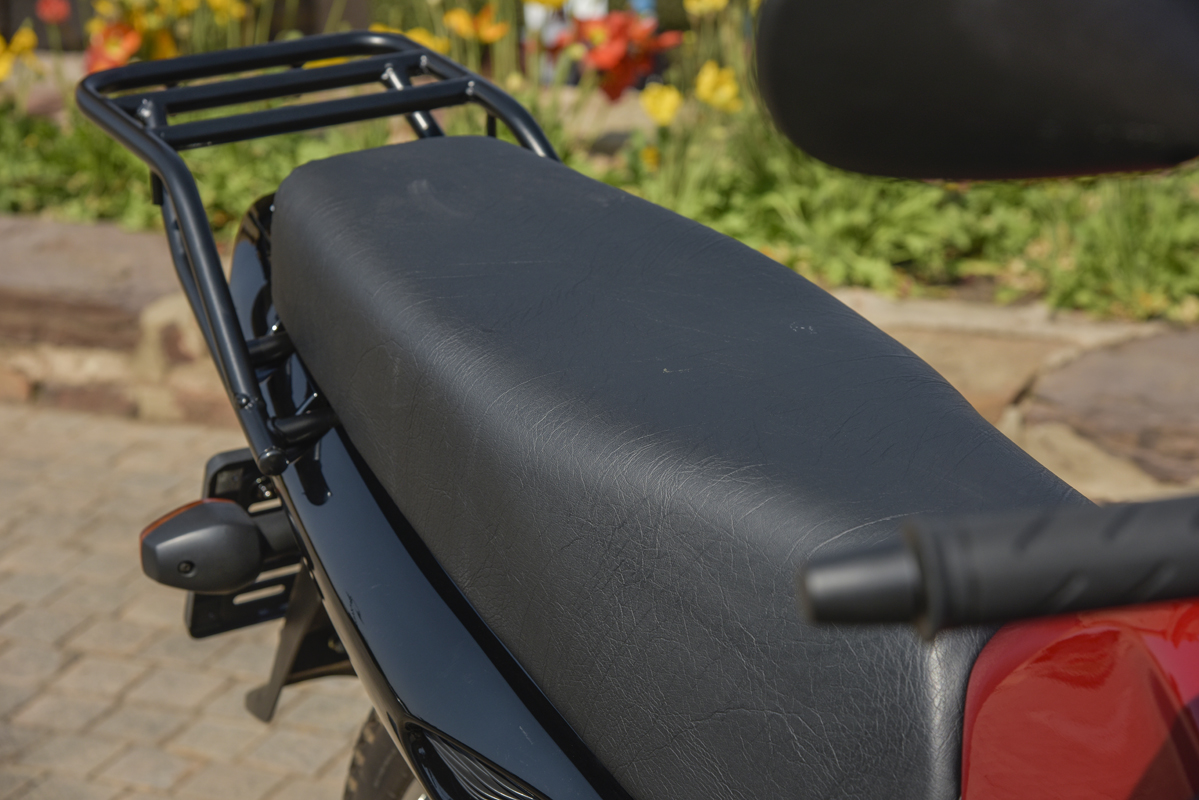 The handguards look great on the bike but function mostly as wind deflectors as they aren't connected to the bar ends. For added practicality, Hero has fitted the TR with a centre stand for easy cleaning, maintenance and repairs too.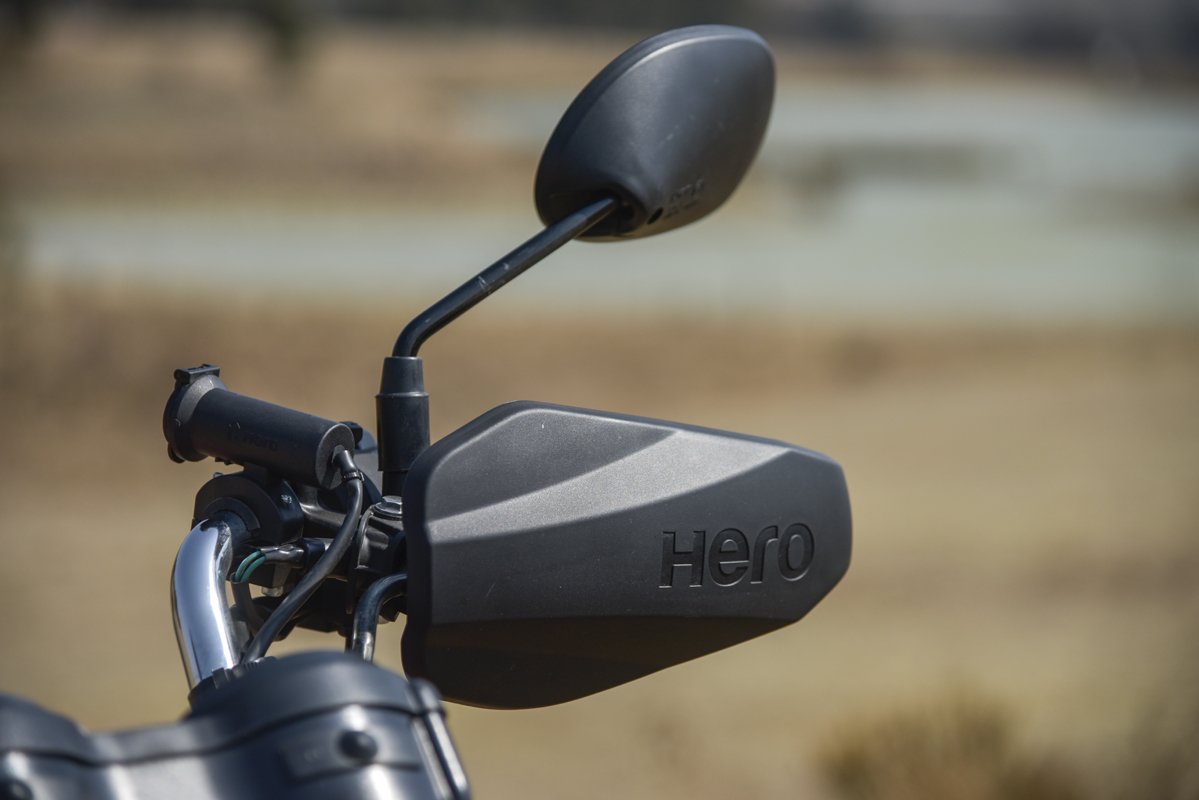 I found myself using the USB port more often than most, as we millennials usually do, but it also comes in handy for the delivery riders who can't afford a dead GPS or cell phone battery. The TR is equipped with both an electric start and a kick-starter, so if your battery dies for some reason you can still kick the ECO back to life the old fashioned way.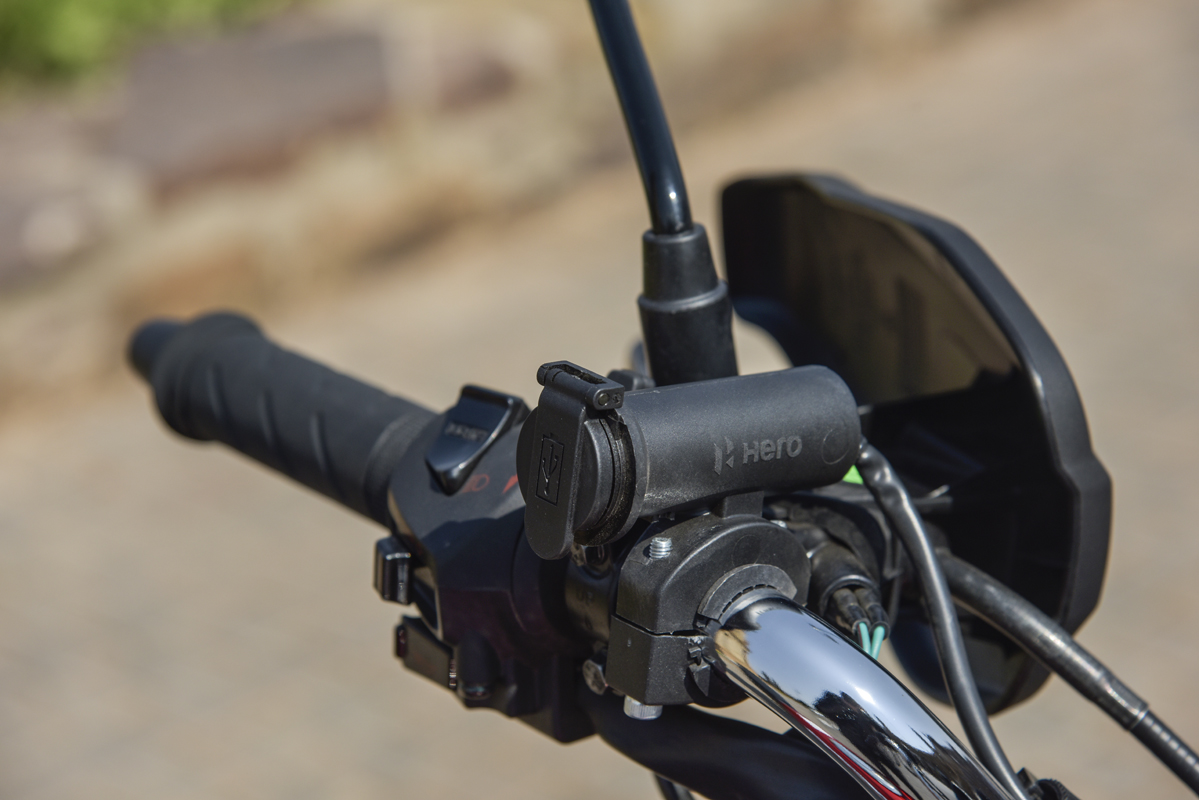 In all honesty, I struggled to get the 12.5-litre tank empty, the needle barely moved after 200 km of riding and was about halfway after 350 km. My average after riding in town and out was just over 55 km/L, so that's 680 odd kays on a tank. Keeping in mind, the TR is just as economic as the standard ECO even with its heavier spoked tubed wheels and more aggressive tyres.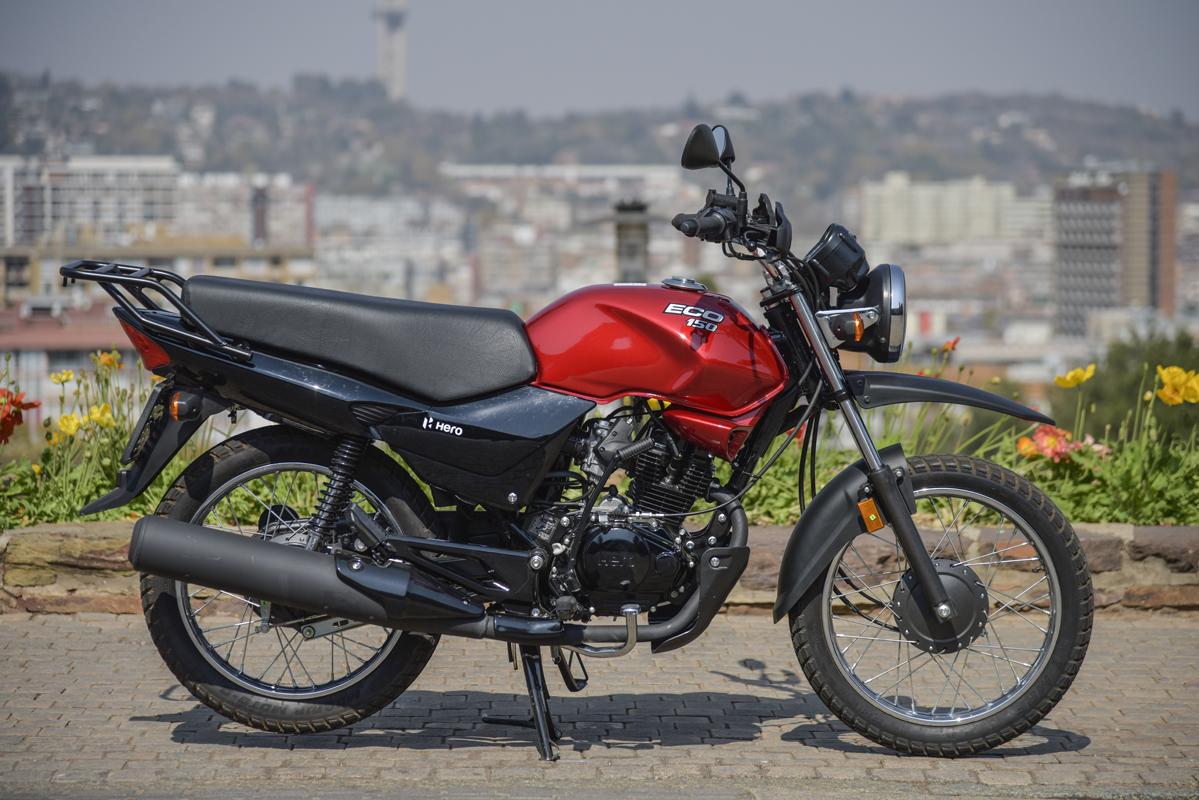 Reaching these economic figures are easy going too. The little single is a smoothie that doesn't mind being lugged around and it will still keep up with traffic even when short-shifting at around 5,000 rpm. Smoothie indeed, the vibrations are so minimal that you can hardly feel them, in fact, you can see clearly through your mirrors while on the main jet—a rarity on any single-cylinder motorcycle.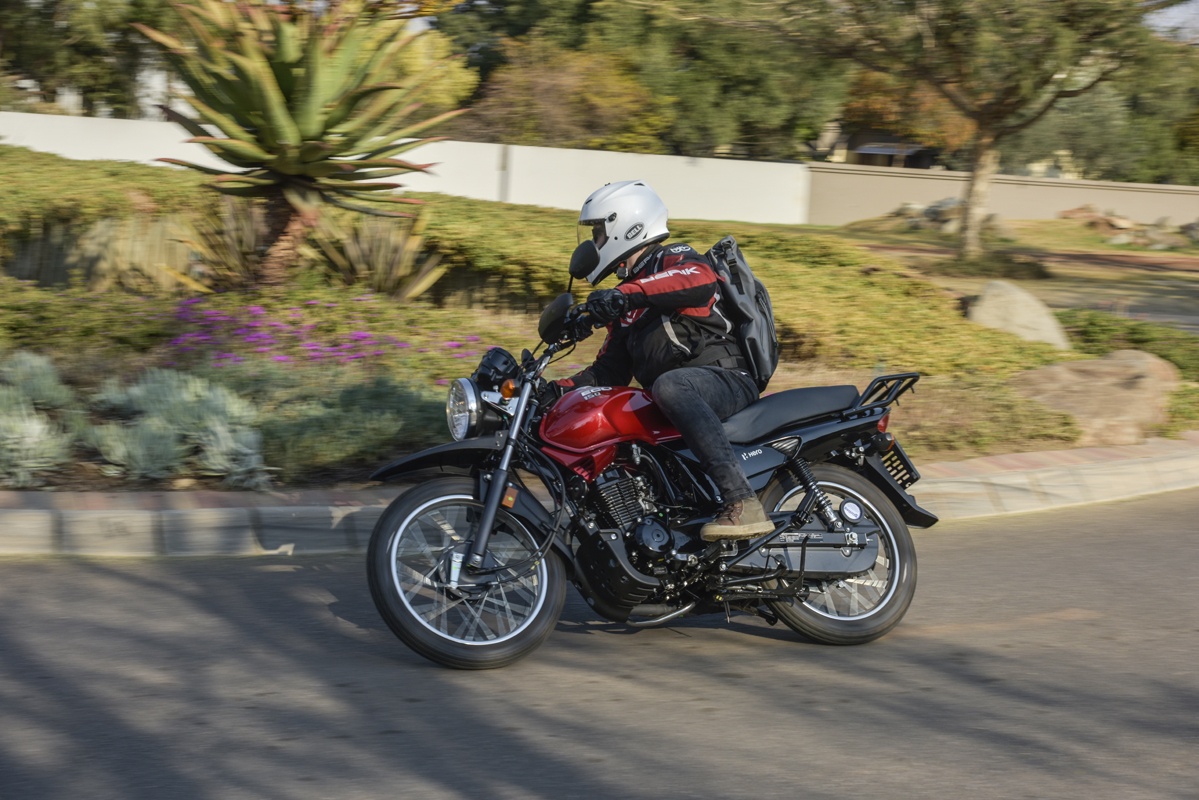 If you are still concerned about an "Indian bike" not being reliable then Hero's warranty should convince you otherwise. We are talking about a 5 year/100,000 km warranty, with 3,000 km service intervals costing you 500 odd rand a pop—that's a bargain if you ask me. These bikes have been running for decades in cities that aren't well equipped for servicing, ridden by riders that couldn't care less about a service interval and yet thirty-odd years down the line that old Hero will still start first kick.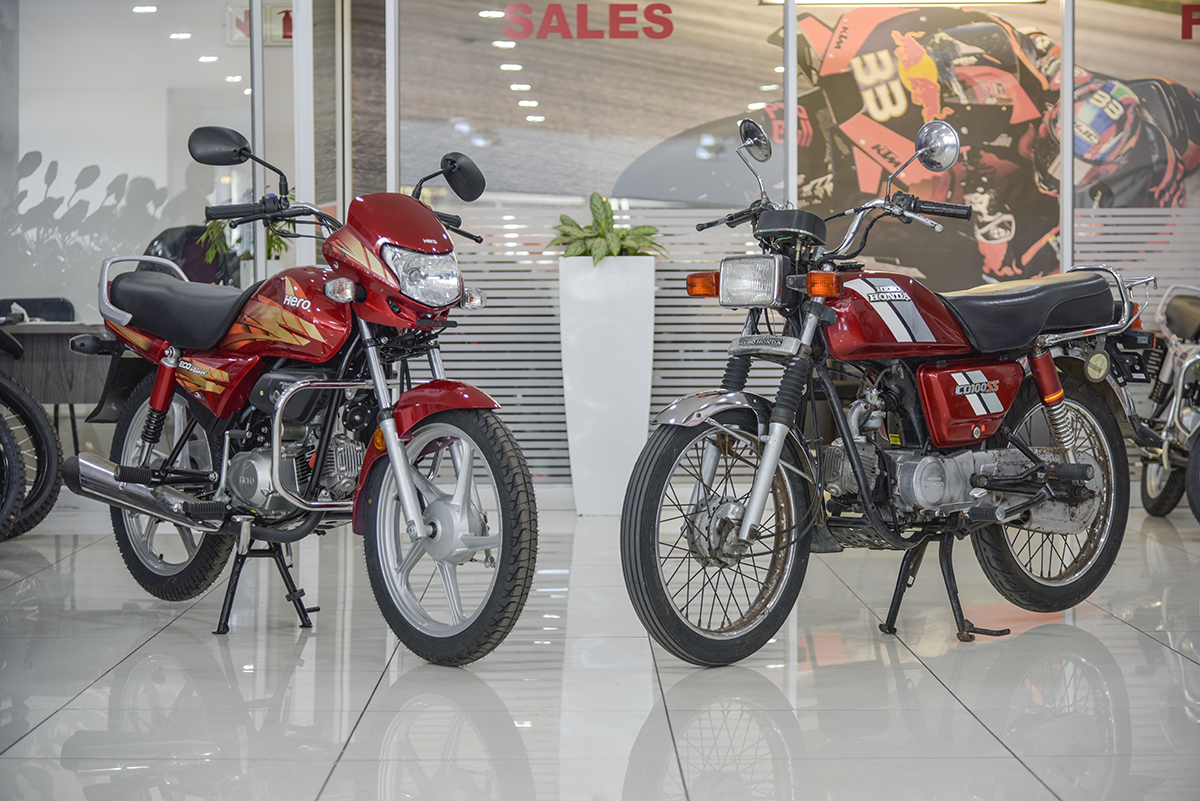 In summary, Hero has built an ECO that can survive Africa, a bike that will be left behind with the Nokia 1011 when we are all but dust. For R2,000 more the TR will accommodate dirt travel and if your business or travels can be broadened by that extra cost, then yes the TR is worth it. The Hero ECO 150TR is competing in a very competitive class, but for the value it offers, at just R22,995 I think it ranks way up there with the top guns.
For more information on Hero Motorcycles visit: www.heromotorcycles.co.za