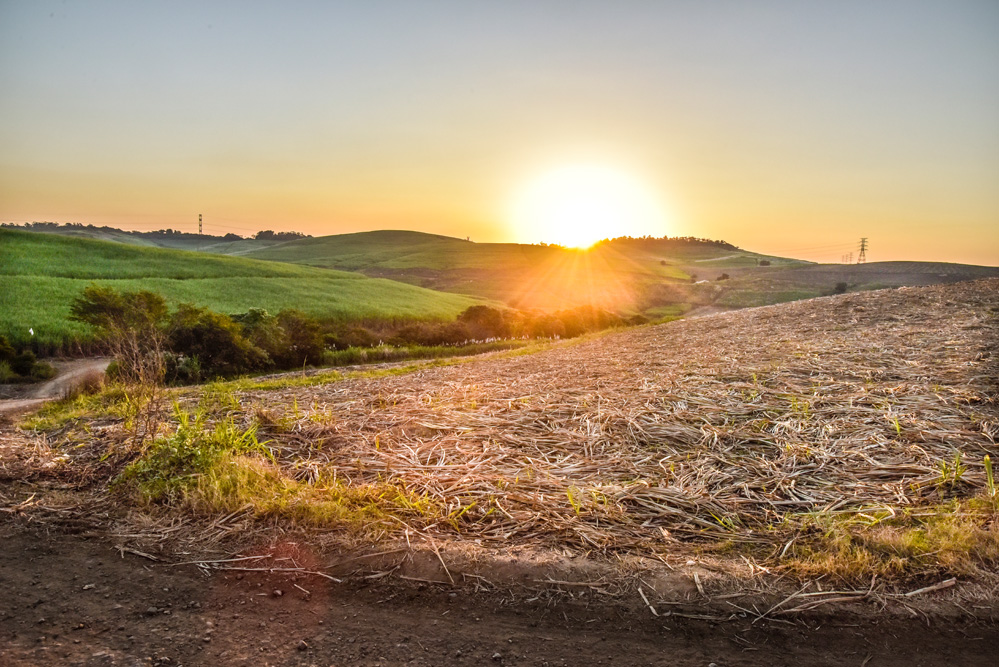 At ZA Bikers we needed a road trip. But not just any road trip. After a very rewarding few months of visiting and interacting with the Gauteng based dealers from all avenues of society, we thought it fitting to fan the friendship further than our municipal borders. We wanted to go where we had not gone before in our finely wrapped, pretty and imposing Ford panel van. 
Trust our editor in chief, Simon Morton for what happened next. We took a few wrong turn off's against the advice of the stoic but professional GPS lady and ended up in the most beautiful cane fields and rolling hills. Off course the road had turned to gravel a few miles back and was becoming more challenging as the three of us gave our piece of mind to the GPS lady. What ensued was just a whole lot of mocking and laughter.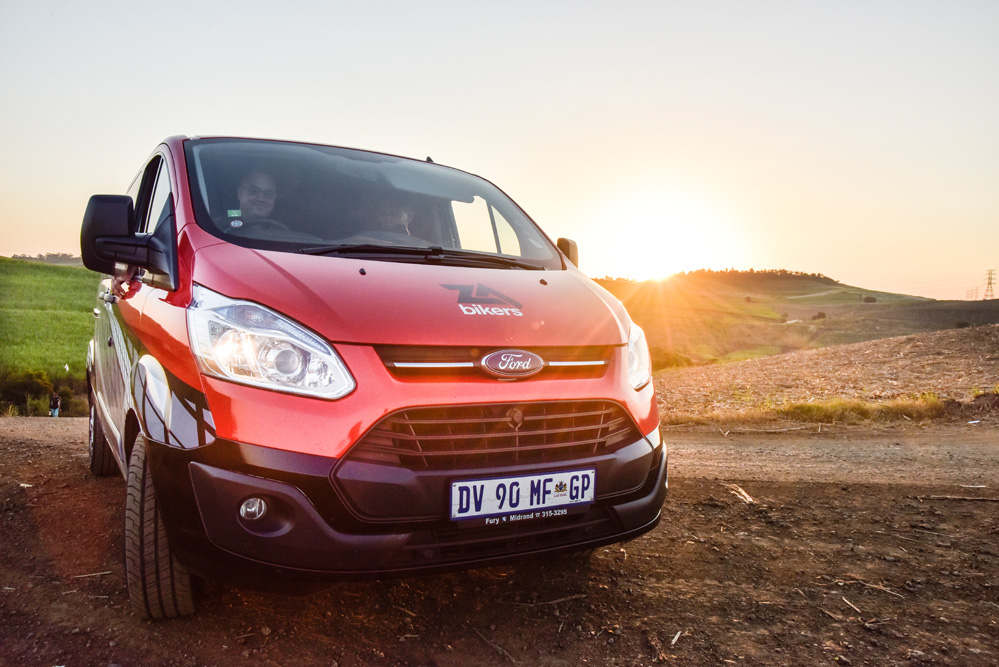 It was a fitting start to our otherwise well-organised road trip of one whole week. You guessed it. Sugar cane fields can only mean that we were somewhere in the green, lush hills of KwaZulu-Natal, or KZN as most South Africans would call it nowadays. 
Our friend, Keryn Ehlers responsible for social media at a Gauteng based dealer had moved down to Durban and wanted us to offer our special toolset to the local KTM dealer, where she now works. It was certainly not hard to spot that she is loving life in KZN. We are so glad for her.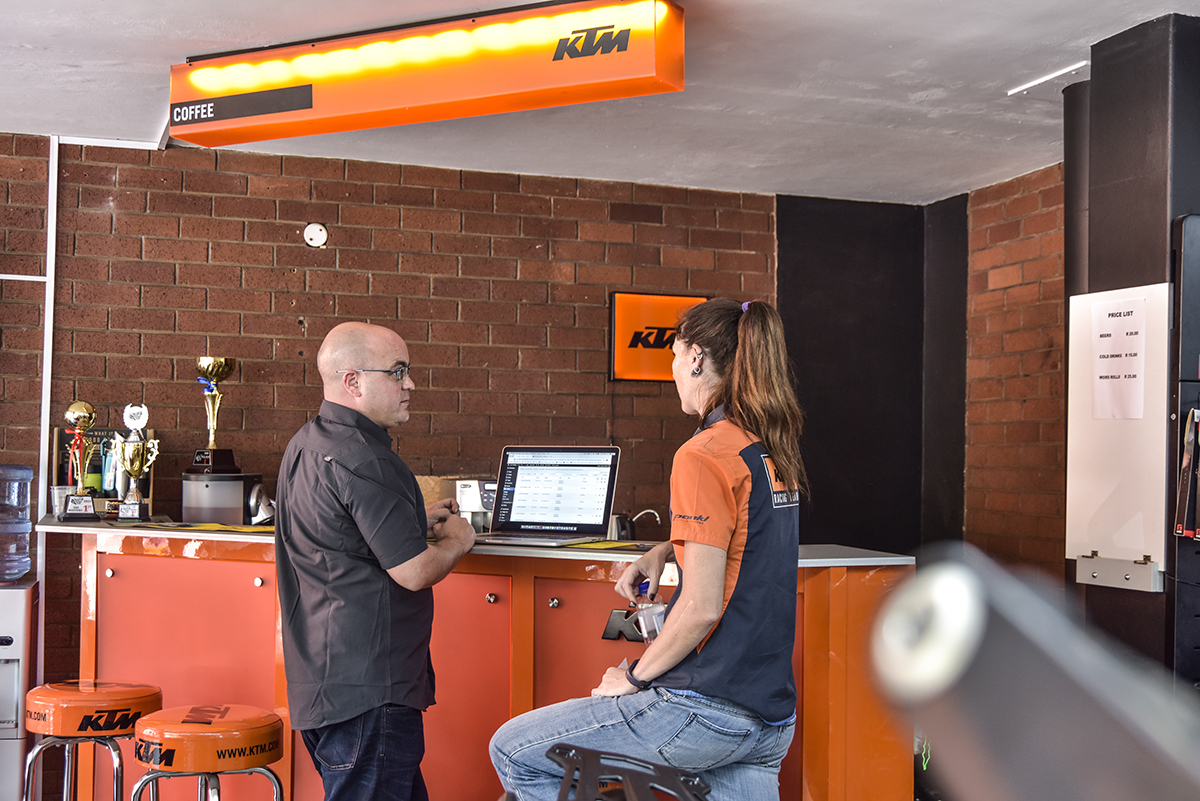 The building is presently under renovation and should be very impressive once finished. It is built on top of a busy Spar Supermarket. Why do I mention that? Because the best possible curry dishes can be picked up here for virtually nothing. It was finger-lickin' good, to quote the words of Col. Saunders from KFC fame.
We started in Pietermaritzburg and worked our way to Pinetown and then Durban. From there we would head up North and into the Richards Bay area where we had heard reports of some vibrant biking activity.
We needed a break and we wanted a good story! Or should I say a feel-good story? Of course, we had no idea what to expect when we set off on a cold Sunday morning. At least we knew the weather would probably be a little less hostile in that part of the world. But what we found was a lot less hostilities, period!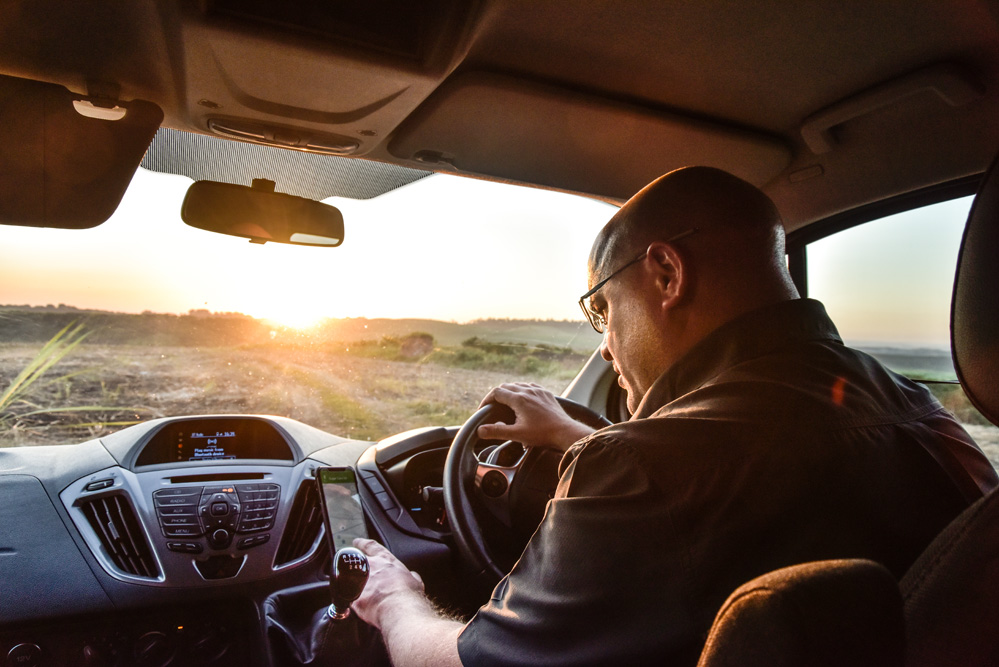 We found a bunch of friendly, approachable dealers. They all knew exactly who we were despite the fact that every visit was a "cold call" as we say in the sales game. These dealers treated us like old friends and were very interested to hear how things were going in the rest of the country. 
We spent hours laughing and chatting as we were entertained by former MotoGP technicians, road racers from the days of old that mesmerised us as kids, all the way to Red Bull legends like Alfie Cox on the rolling hills of his Cato Ridge farm. It was a week that will remain a highlight in our minds for some time to come.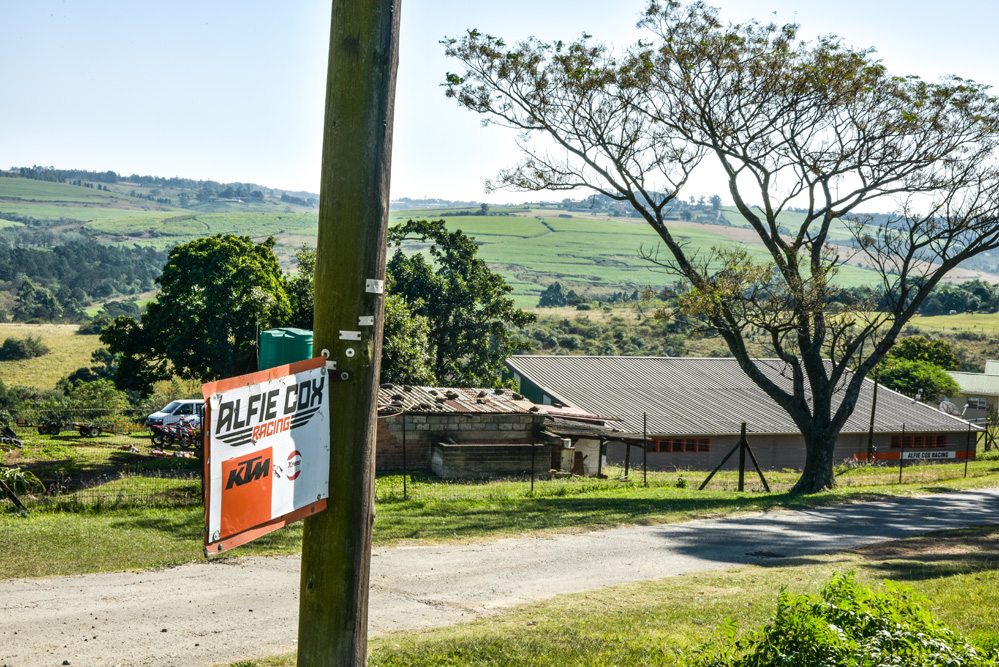 Personally, I managed to hook up with a few friends like Peter Marshall from Monster Motorcycles, who used to swop paint with me on our Gauteng race tracks weekend after weekend. In KZN you do not become a respected member of the community when you are this talented, you simply become a legend. Now past our circuit racing rivalry, we ensued in an arm wrestling match instead, to clarify who really should have been champion, back in the days. Laughter all round!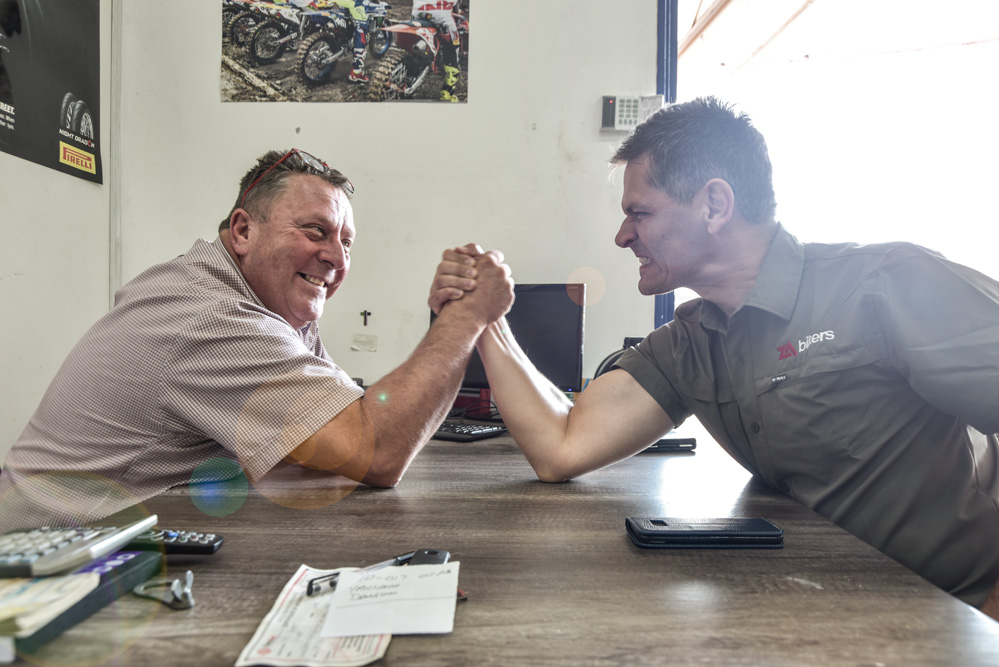 Monster Motorcycles is part of a trio of bike shops in the same centre. The other two being Rocket Racing and Bikes4Africa. All these dealers hold impressive stock and dedicated staff. So nice to visit three bike shops within walking distance from one another.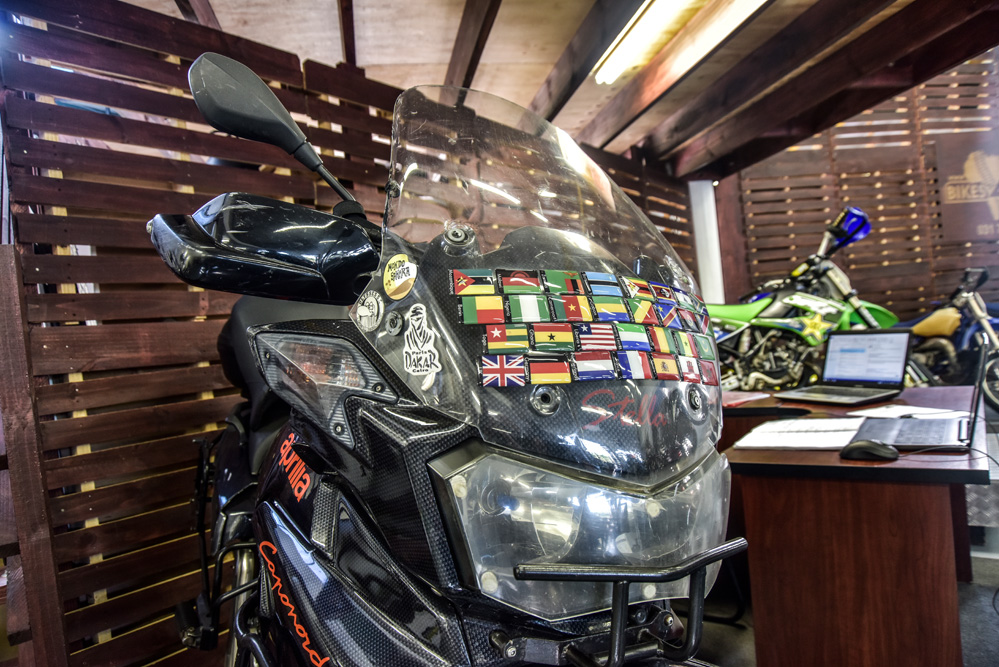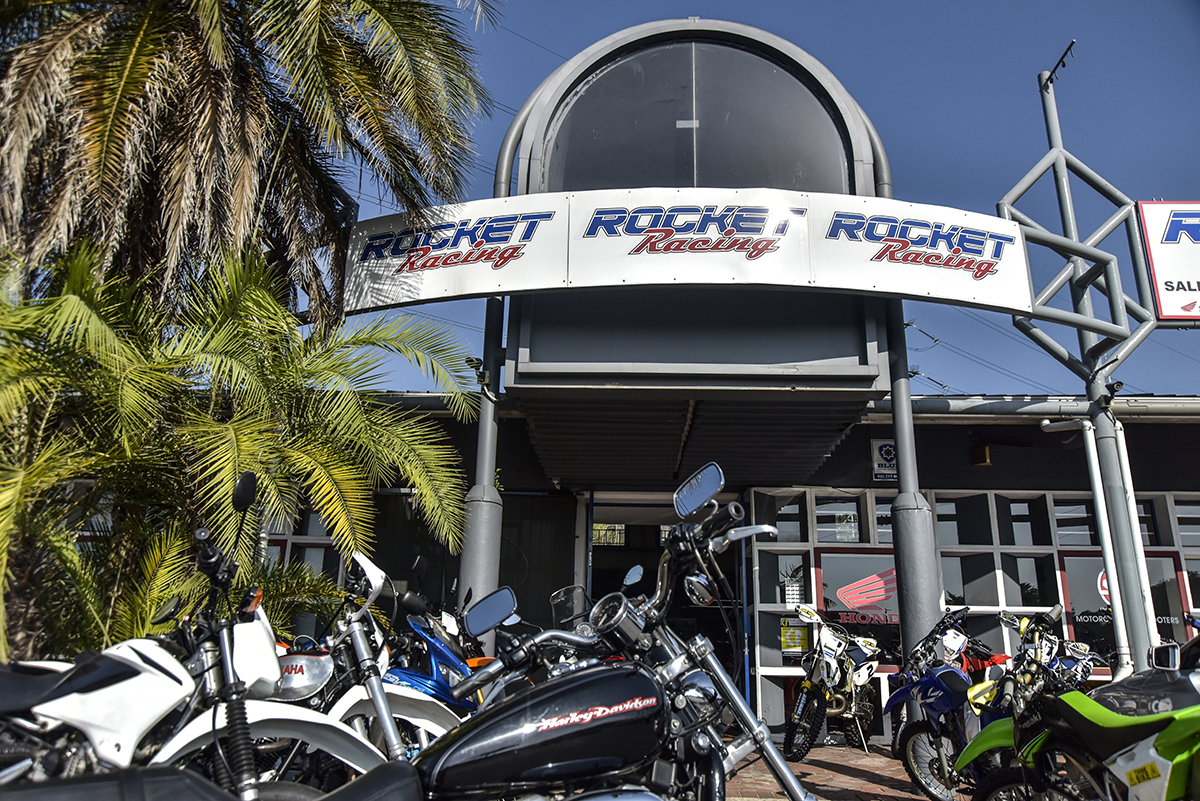 I managed to also meet up with an old friend Shaheen that used to work at Auto Umhlanga BMW, now better known as SMG Umhlanga. We started selling bikes at round about the same time, some twenty years ago and could share stories about our experiences. He still exhibits that personal approach and soft-spoken voice that has endeared him to the local clientele from the last number of years. He remembers every customer's name and pedigree as one should. Old school values lost in the winds of change, it seems.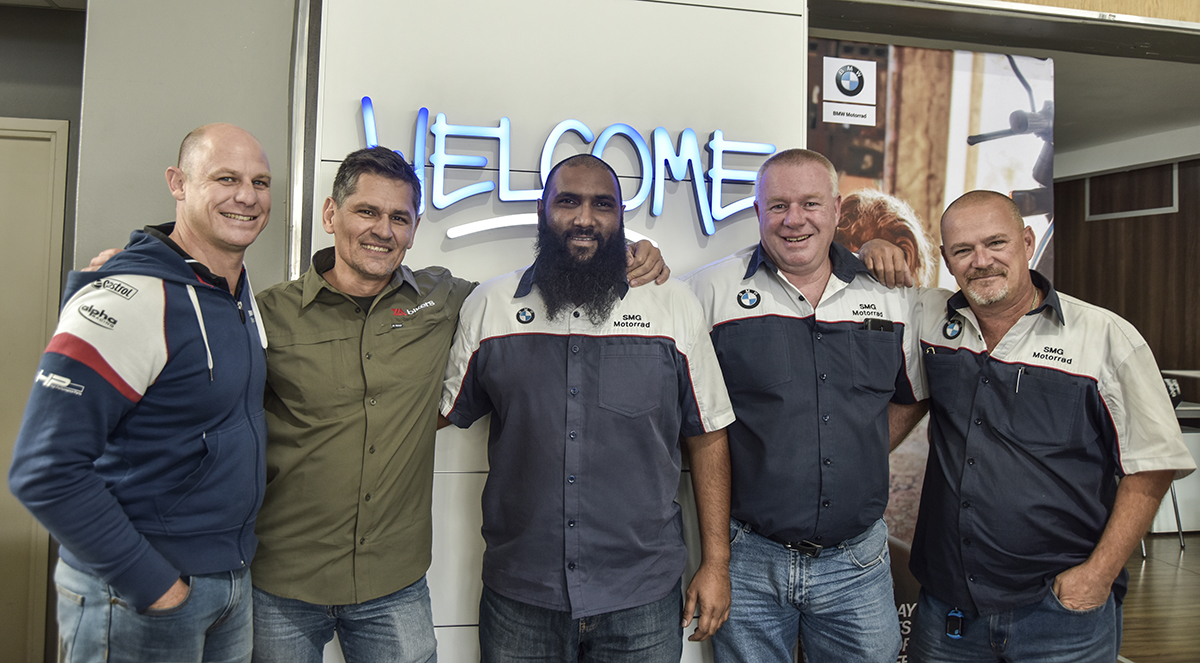 Over here, we also ran into an old friend and foe, Alister Hay. Alister trumped me as the number one BMW Sales Manager back in 2005 and 2006. We were two of only three South Africans fortunate enough to go to Spain in 2011 for inaugural rides and in-depth training on the then brand new K1600, six-cylinder models. Mutual respect is the password here…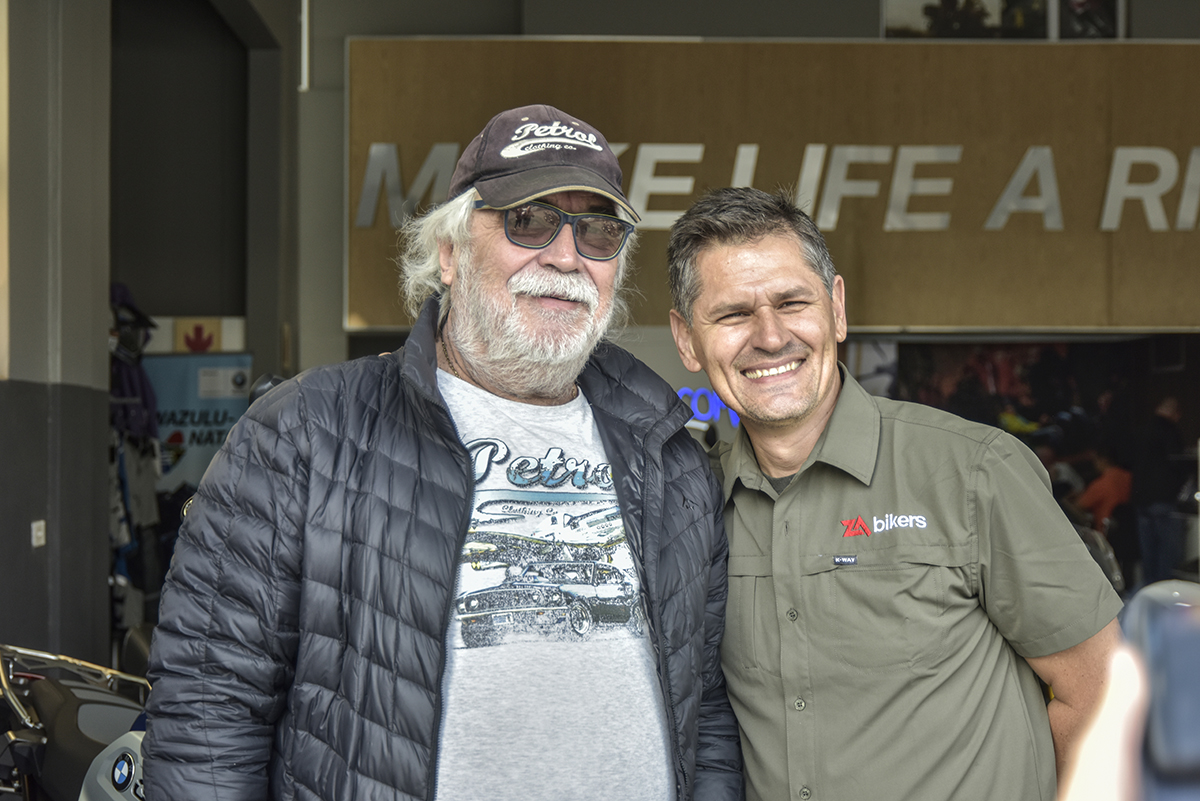 We had fun with the straight-talking Alfie Cox, whom I met for the first time. Off course, Alfie is better known as South Africa's Dakar legend. A title no one will ever disown him. He also does guided off-road tours and events like the annual Dual Sport Festival, not far from where he lives.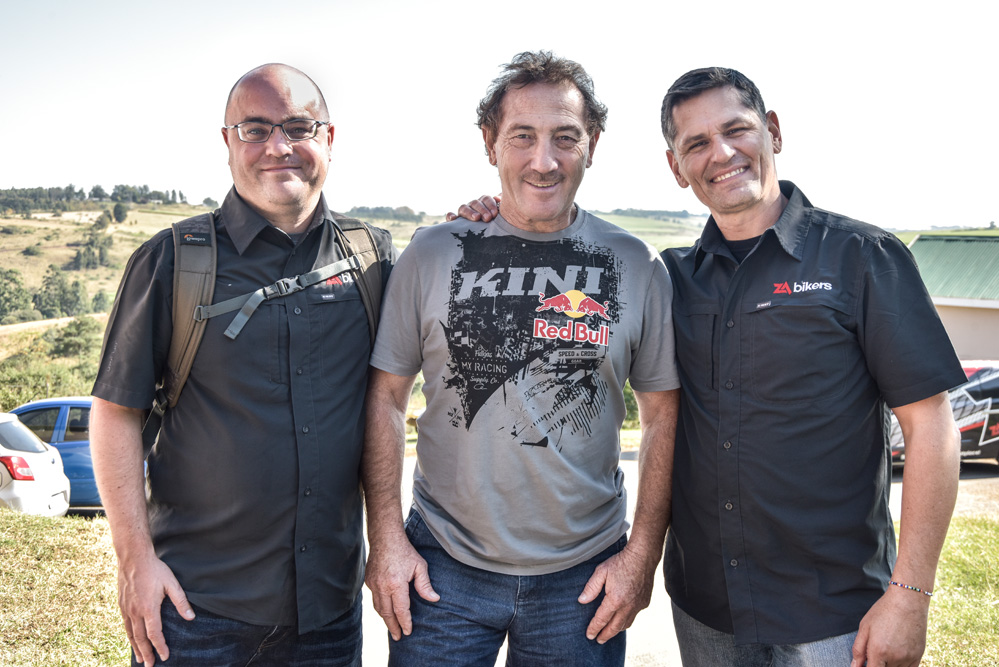 Talking of which, the Natalians know their terrain. You get the feeling that they spend every weekend on their bikes, whether in the sugarcane fields like the ZA Bikers crew, or burning rubber somewhere in the midlands meander. True enthusiasts that live, breath and talk bikes all day, as this is who they are. 
We also found that many dealers helped each other out in keeping a chosen customer happy. We hear that the customers here are also very loyal, unlike what we find in the big smoke nowadays. All in all, I can describe it as the Gauteng era from twenty years ago, when these values were still at the order of the day. Things just seem to move way too fast in Gauteng nowadays…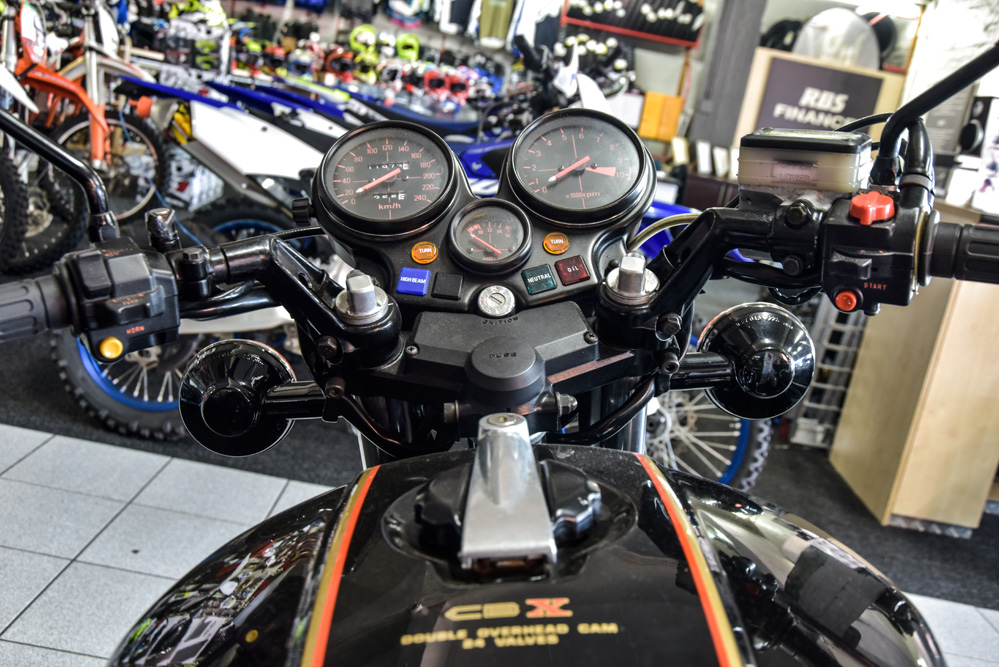 Most of these dealers have immaculately turned out, old school Yamaha RZ50's or Honda MBX's gracing their showroom floors. We found the most beautiful, six-cylinder Honda CBX1000 at RBS Yamaha, sharing floor space with a Yamaha R1M, signed by Vinyales, all the way to a two-stroke YZ85 in perfect SuperMotard livery.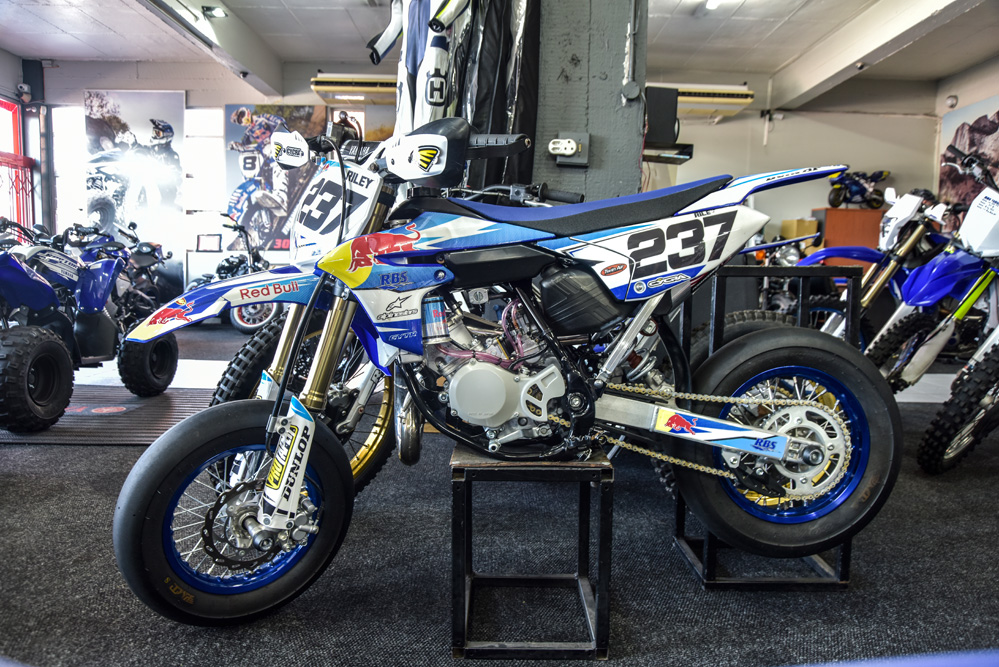 Blue blood in their veins, Yamaha blue… What a joy to see!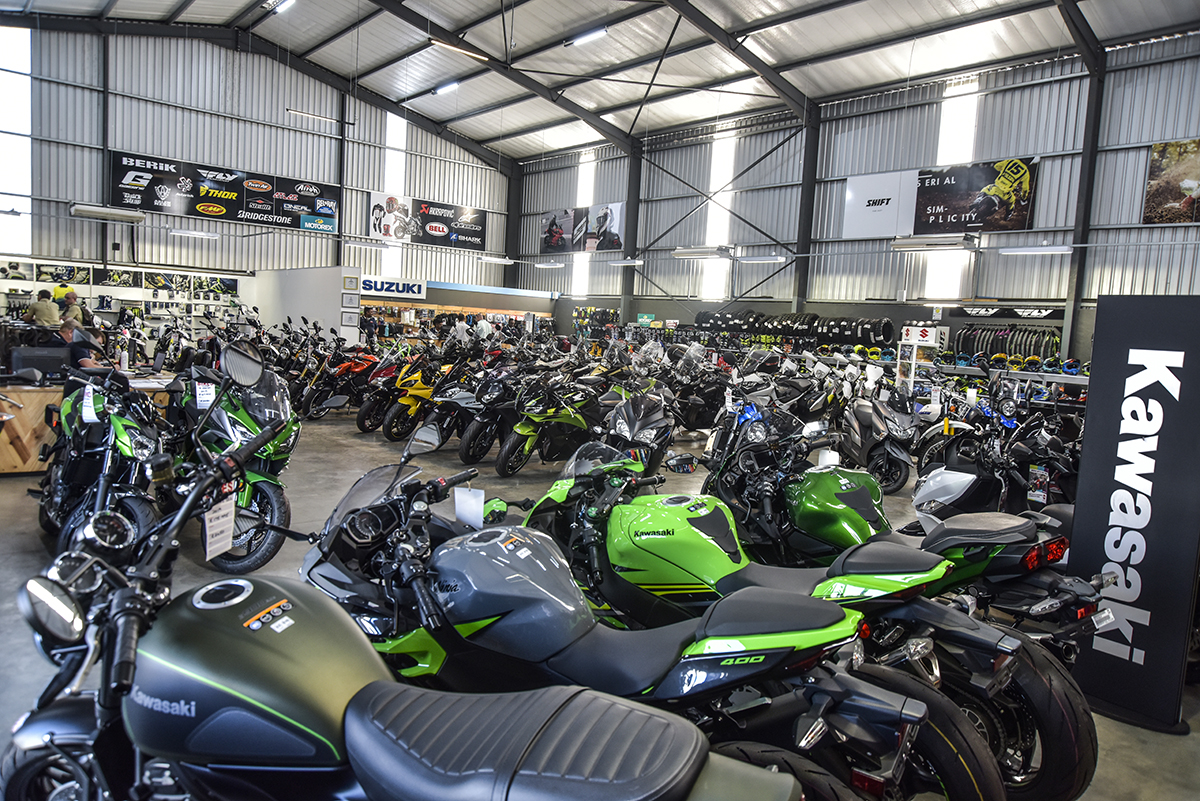 Perry Bikes is the local Powerhouse. We were greeted by a very approachable Mark Perry, owner of this fine establishment and his knowledgeable sales staff. There is a huge variety of bikes on their floor, both new and used! It took no time to set up their profile and train their staff in navigating the tools we supplied them.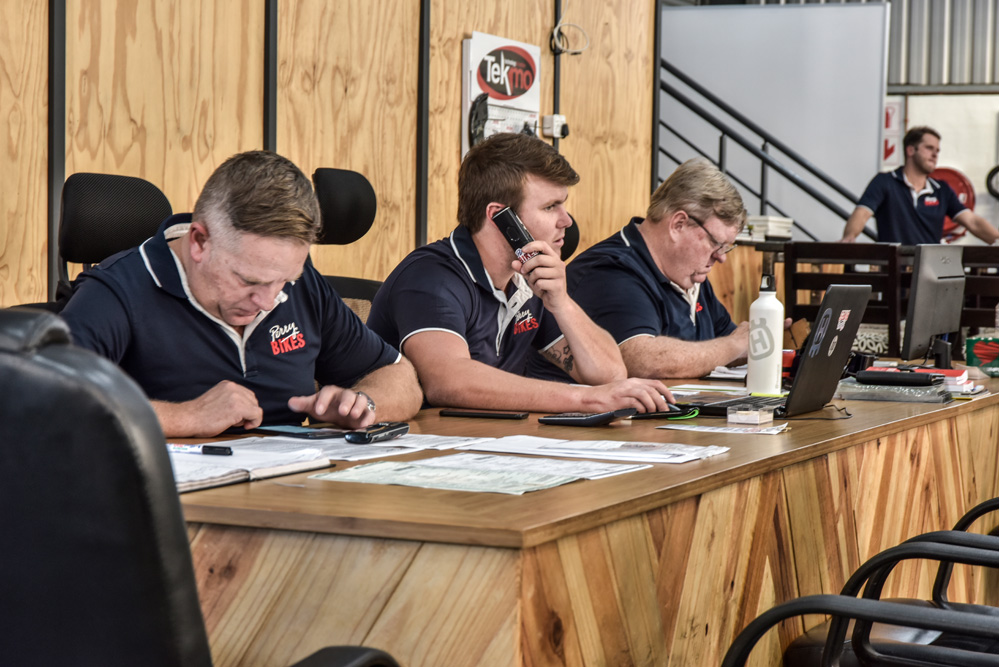 Imagining things cannot get much better, we made our way up North to Richards Bay. This beautiful drive took us to even more friendly, warm-hearted people. First stop was Jaco, from Richards Bay Suzuki. The ZA Bikers crew met him on last year's Suzuki weekend, where he made a huge, lasting impression! Of course, he was off visiting the Yamaha dealer when we got there, so we spoke to his wife Belinda and committed to return a bit later that same morning. We proceeded to visit the Yamaha, BMW, Kawasaki and Honda dealers next, mostly teeming with life. 
Oval track racing is also big in this town and everyone who is anyone was now busy preparing for their spotlight in the National Meetings over the weekend. Here we also found a community who knows very well who we are and welcomed us with open arms. 
More meaningful conversation was to be had when we returned to Jaco, the Suzuki man.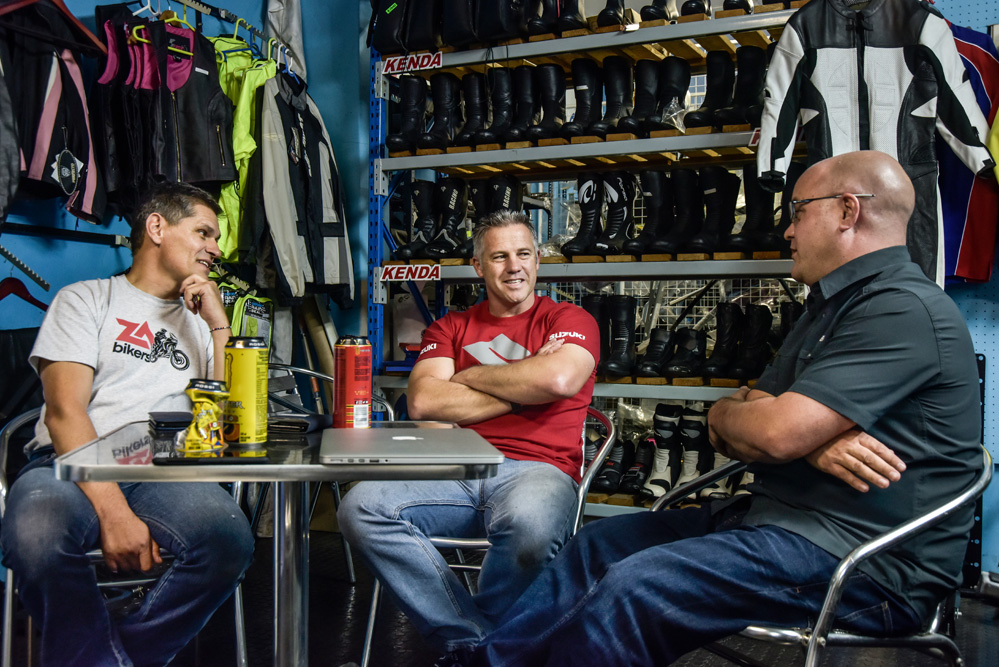 We had to leave eventually and it was most awkward for our resident photographer, Bjorn Moreira to be on the right side of the camera lens as Jaco took a parting shot of us.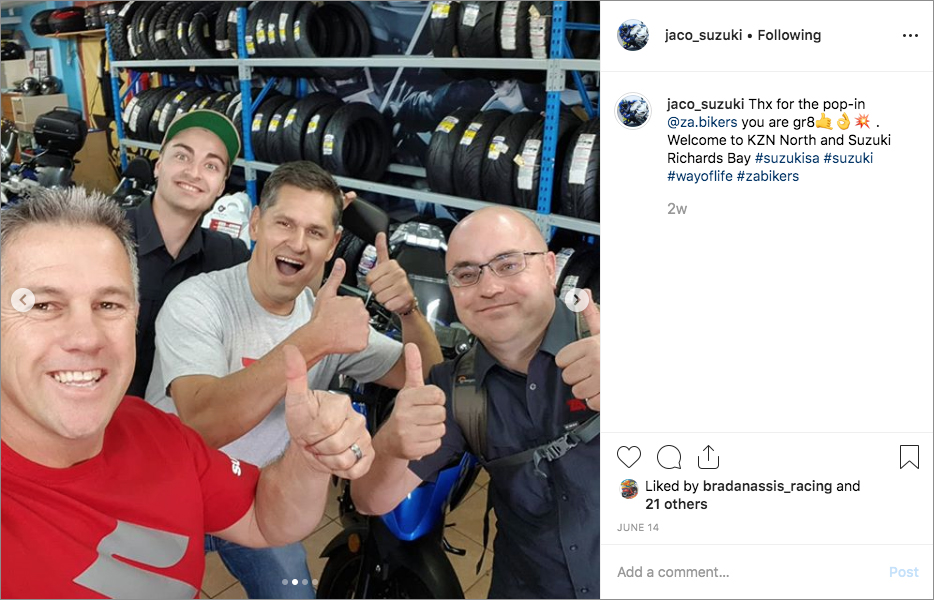 That night we slept in first-hand accommodation and had a meaningful dinner. We reminisced about a week well spent and people well worth remembering. We realised that there is life outside Gauteng, perhaps an even better, simpler life than we expose ourselves to every day. 
Hopefully, we forged friendships that will last for many years to come and we can happily report that the biking scene in KZN is alive and well, perhaps even downright more enjoyable and interactive.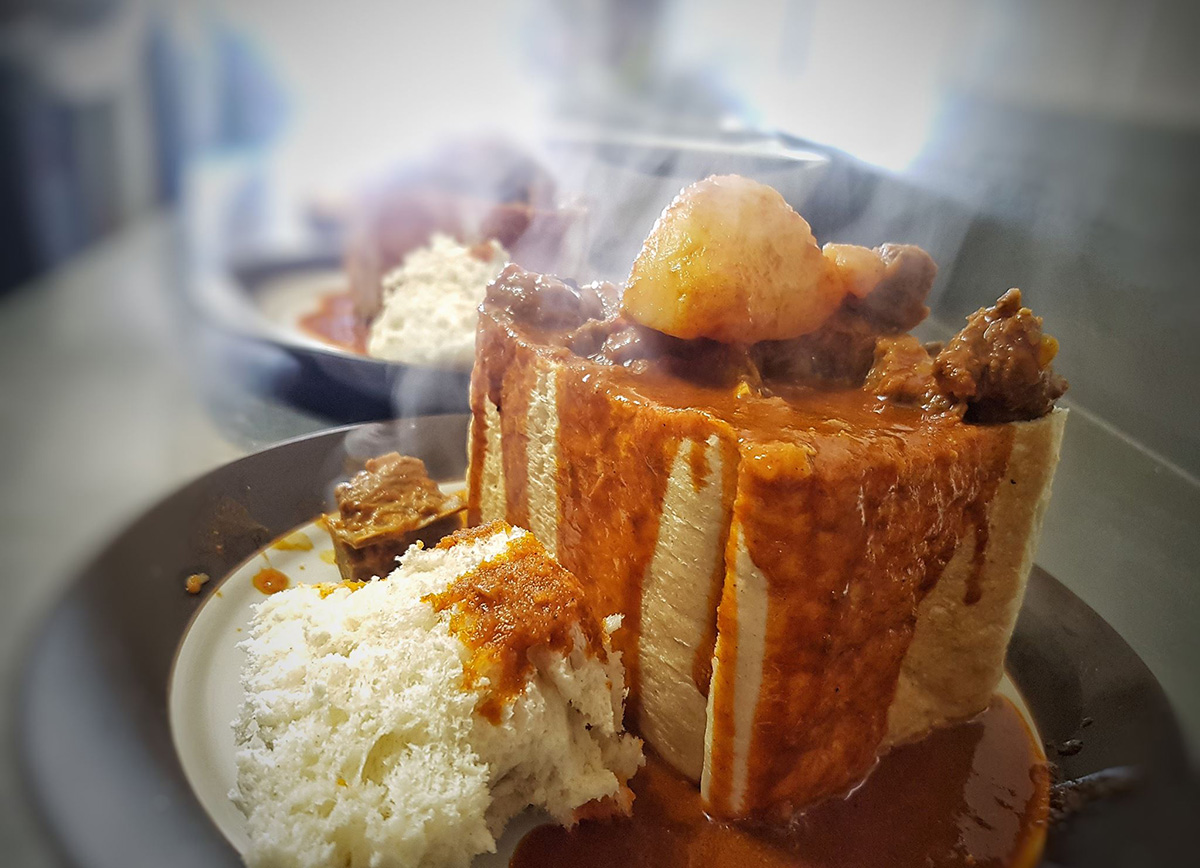 Perhaps I can one day persuade our editor in chief, to change headquarters to KZN, far enough away from the hustle and bustle of the Gauteng city noise…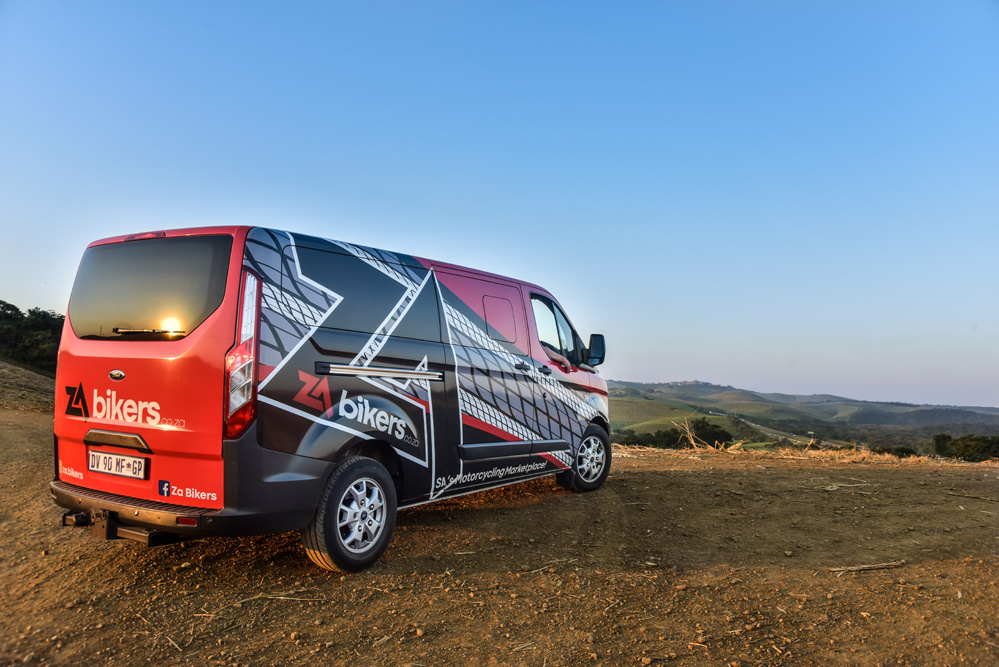 Editors note; As a closing remark, we are sharing a link to the profiles of all the dealers we visited, complete with pictures, digital business cards and other useful info. We hope you enjoyed the read… www.zabikers.co.za/dealer-directory
Photo credit: Bjorn Moreira / ZA Bikers.