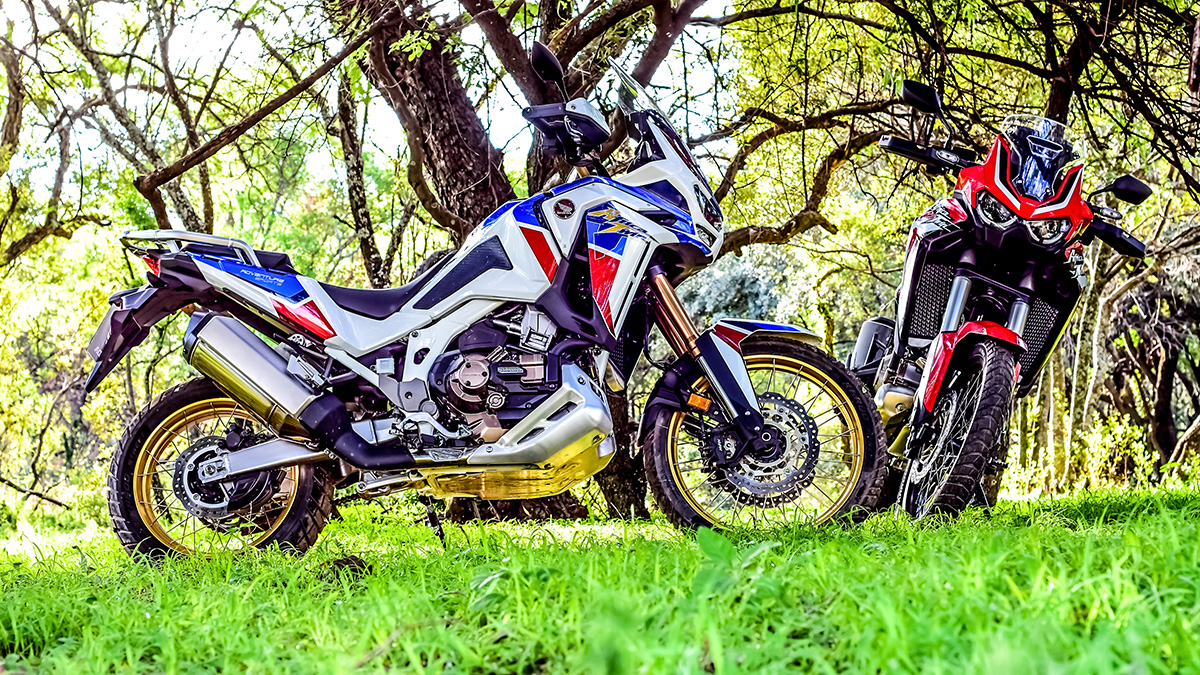 The Honda Africa Twin has always tickled my fancy. The first time I had a serious look at one was way back in the '90s when I was seriously into Sportbikes and Adventure bikes were not really on my radar. I met a couple of guys who had just ridden down through Africa from England. One was on a R80 GS BMW and the other was on an Africa twin. I was captivated by the stories of Adventure travel. Early in the 2000's I bought my black and gold XRV 750.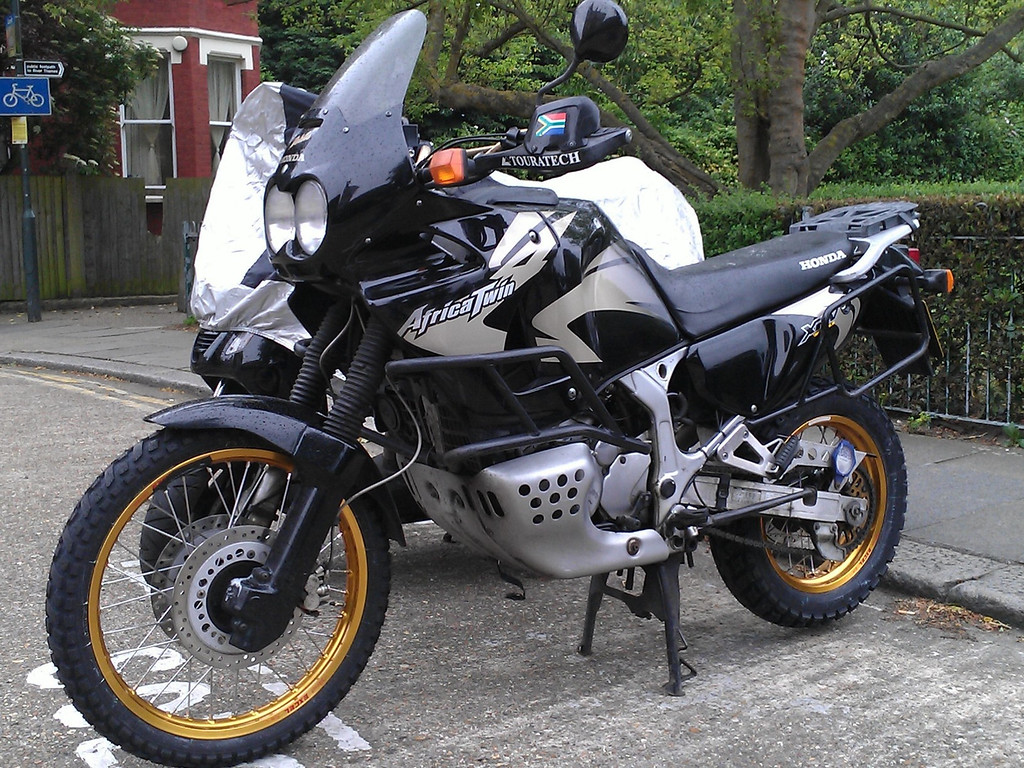 It was the last of the iconic XRV line and I loved it. In the fullness of time, it gave way to other bikes. It was thus with great excitement and anticipation that we awaited the arrival of the "new" Africa Twin in 2016. My order was placed when the bike was really just a rumour, but I was adamant, I wanted one of the first batch. CRF 1000 L! Flip, it had such a cool ring to it!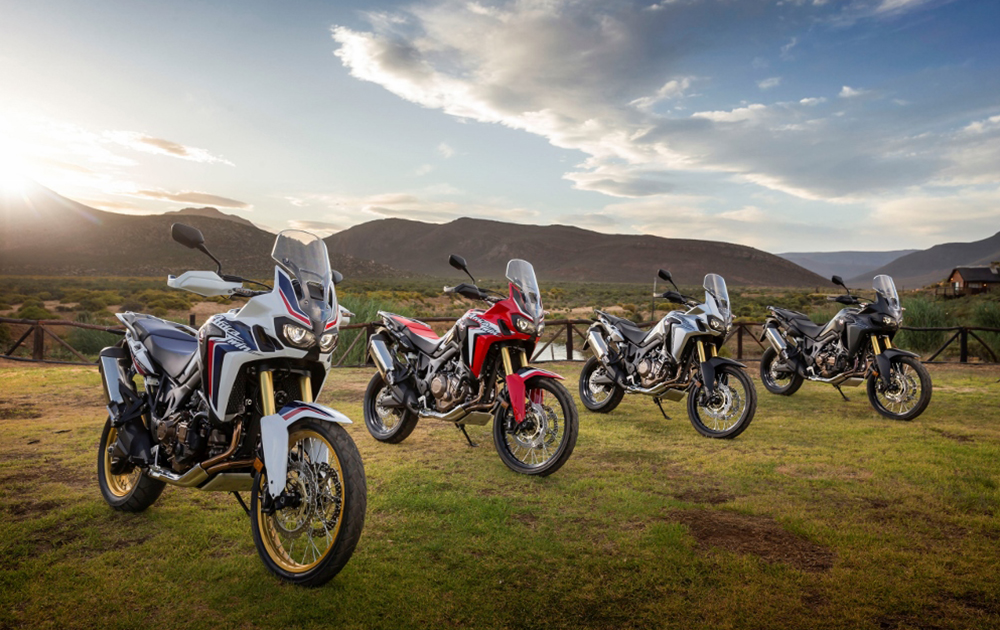 I ordered a basic model, 'cause I didn't want the new-fangled "DCT" gearbox or any of the electronic trickery. I wanted the simple model. I remember the excitement when my buddy Albie Eagar from Menlyn Honda 'phoned me to say my bike had arrived. Like in the old days, I watched as the bike was uncrated. The silver bike with magnesium coloured engine casings looked the business. The bike was a pleasure to ride. I ran it in to Mpumalanga and marvelled at how the suspension soaked up poor road surfaces. The power delivery was torquey and smooth.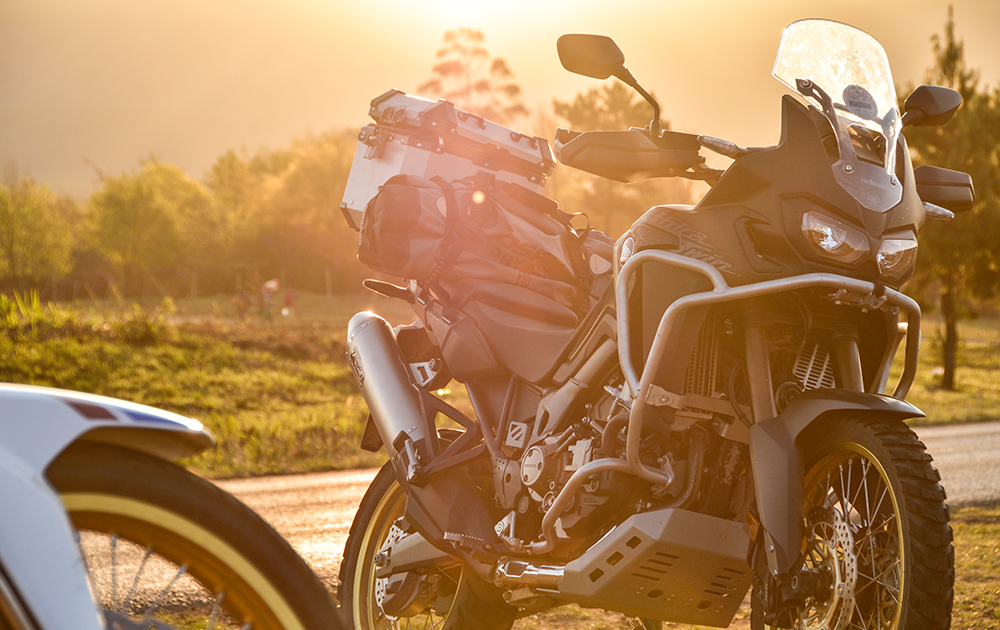 In the fullness of time, as is often the case when the honeymoon is over, a few weaknesses emerged. The suspension, which had initially impressed me with its suppleness, was just too soft. Two up with luggage the bike would, despite maximum preload, hang its backside like a smacked puppy. The gearchange was a trifle iffy and the power, which was so perfect when riding offroad, was just a wee bit underwhelming on the road. Despite being a litre bike it felt like you had to use the gearbox to row the bike along to get a hurry up. A couple of years later and we got the Adventure Sport. Bigger tank, more suspension travel, but the extra weight exacerbated the relative lack of power.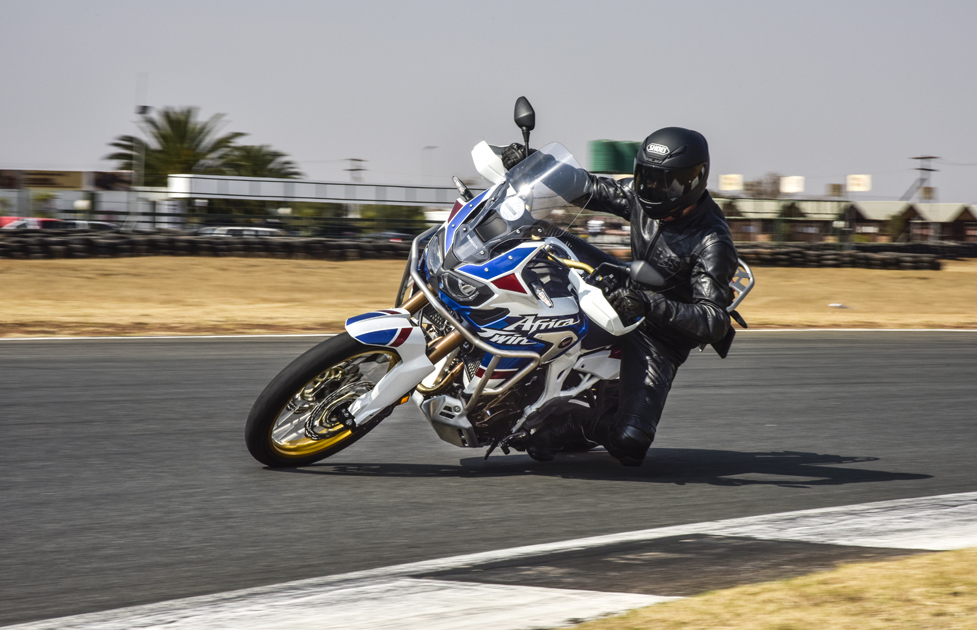 Move on a couple more years and Honda has looked to address these shortcomings.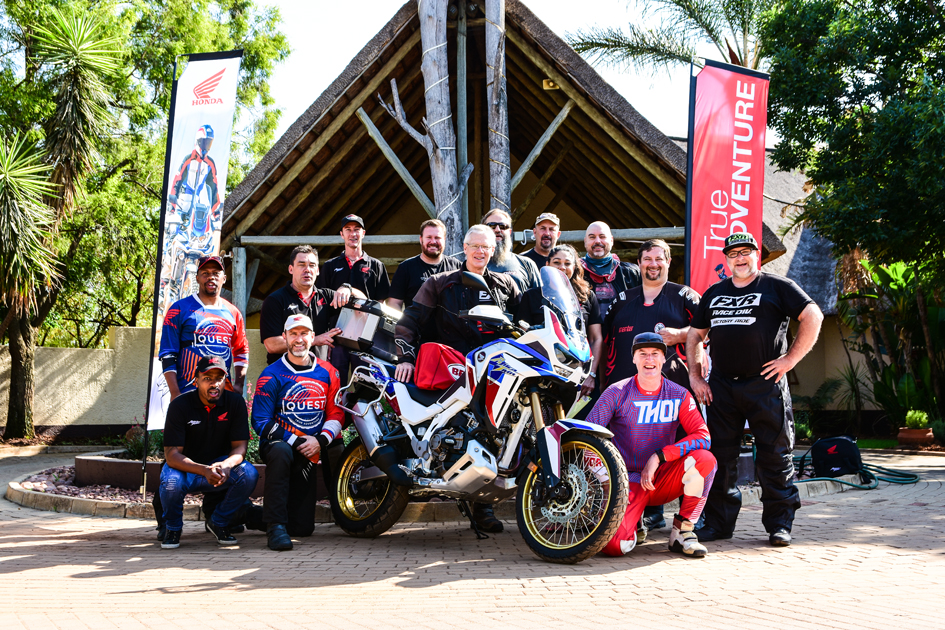 We cracked an invite to the South African launch of the new 2020 CRF 1100. We had a press briefing where we got the details of the new models followed by the unveiling.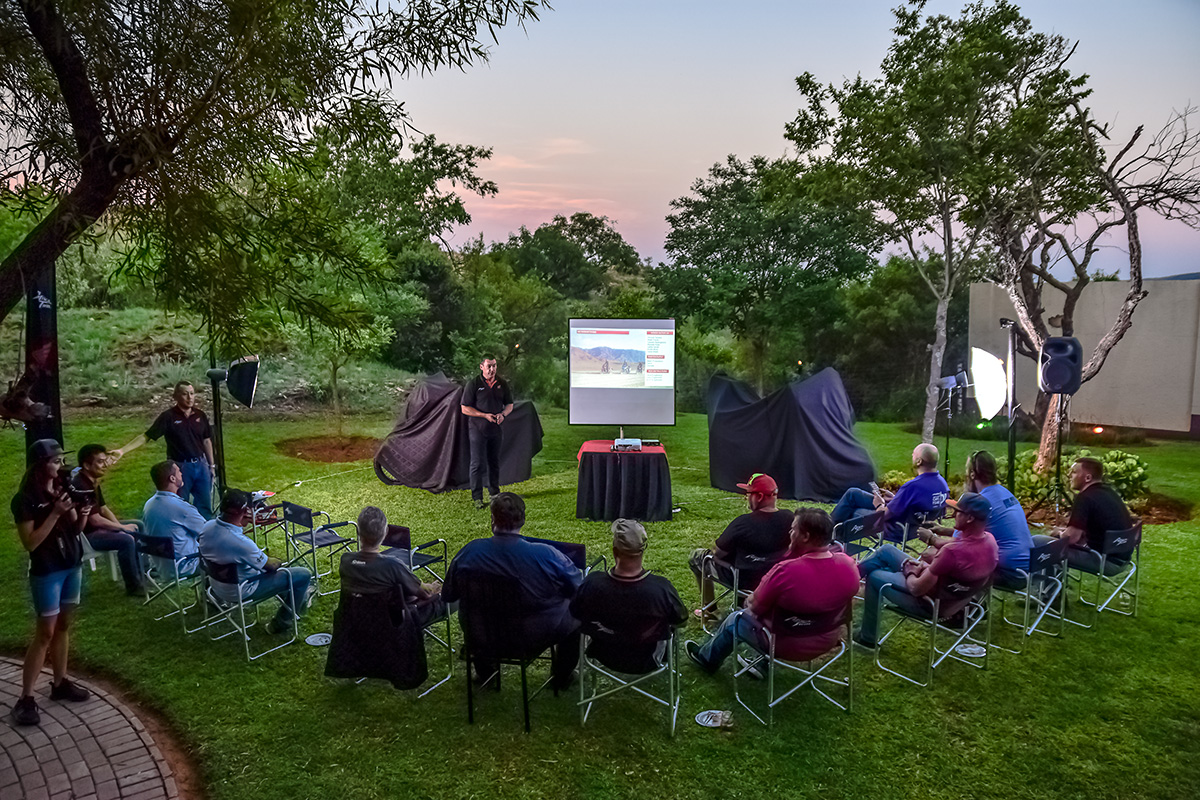 Oh, my soul! The old saying goes that you only get one opportunity to make a first impression, so let me tell you that there are faster and more powerful adventure bikes but I can also tell you categorically that there are no better-looking ones.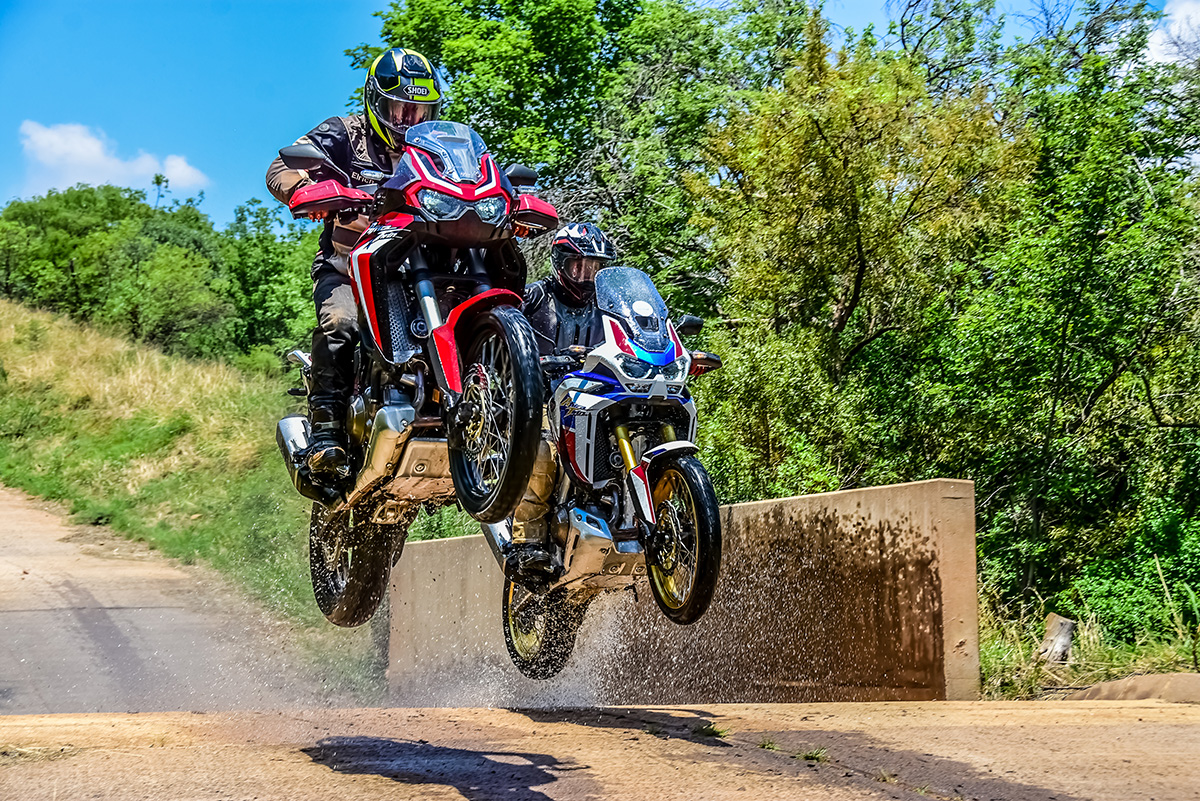 The Adventure Sport tank is resculpted and makes the bike more waspish in the middle, allowing your legs to grip the tank without being splayed too wide. You also sit more "in" the bike. Resplendent in HRC colours, with gold front forks and rims, it is truly a magnificent looking beast.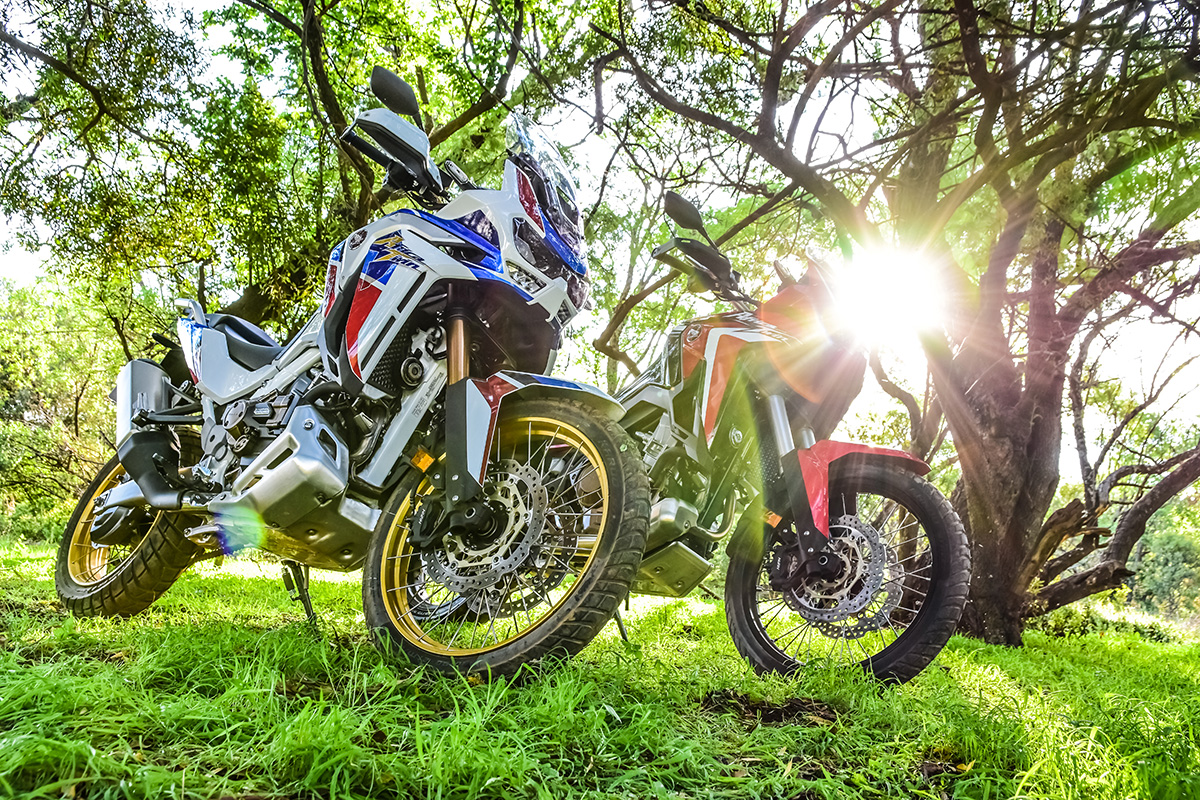 The "small tank" CRF1100 on the other hand, looks almost petite by comparison, but in a purposeful way. Slim and trim, it flaunts its new bolt-on subframe by painting it in red, which looks stunning on both the red and black as well as the charcoal bike. Speaking of the frame, it is completely new on the CRF 1100.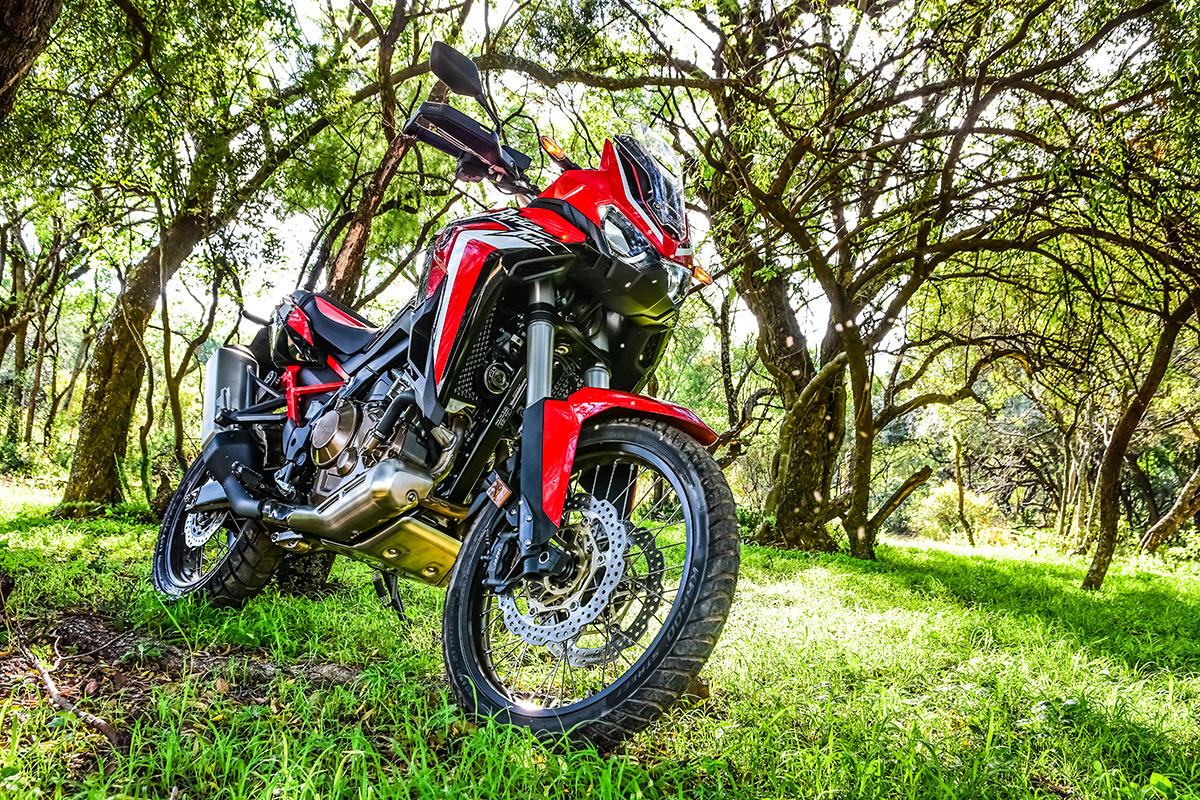 The next day we gathered at Gerotek, the Armscor vehicle testing facility to ride both models. I rode the offroad course first. Both the Adventure Sport and regular CRF'S are really capable off the beaten track. The Adventure Sport DCT has electronically adjusted Showa suspension, whilst the manual has regular manually adjusted suspension. Both versions work a treat. Some serious lurkers were swallowed up without fuss or bother. The DCT impressed me no end. This latest version has really come of age. It is now seriously refined. It snicks, rather than clunks into gear, and is seamless in operation, whether in touring or either of the Sport modes.
The manual gearbox has also lost its "iffyness", with shifts being light and positive. The new bikes are both equipped with TFT displays which keep you fully informed on all the bikes vital signs.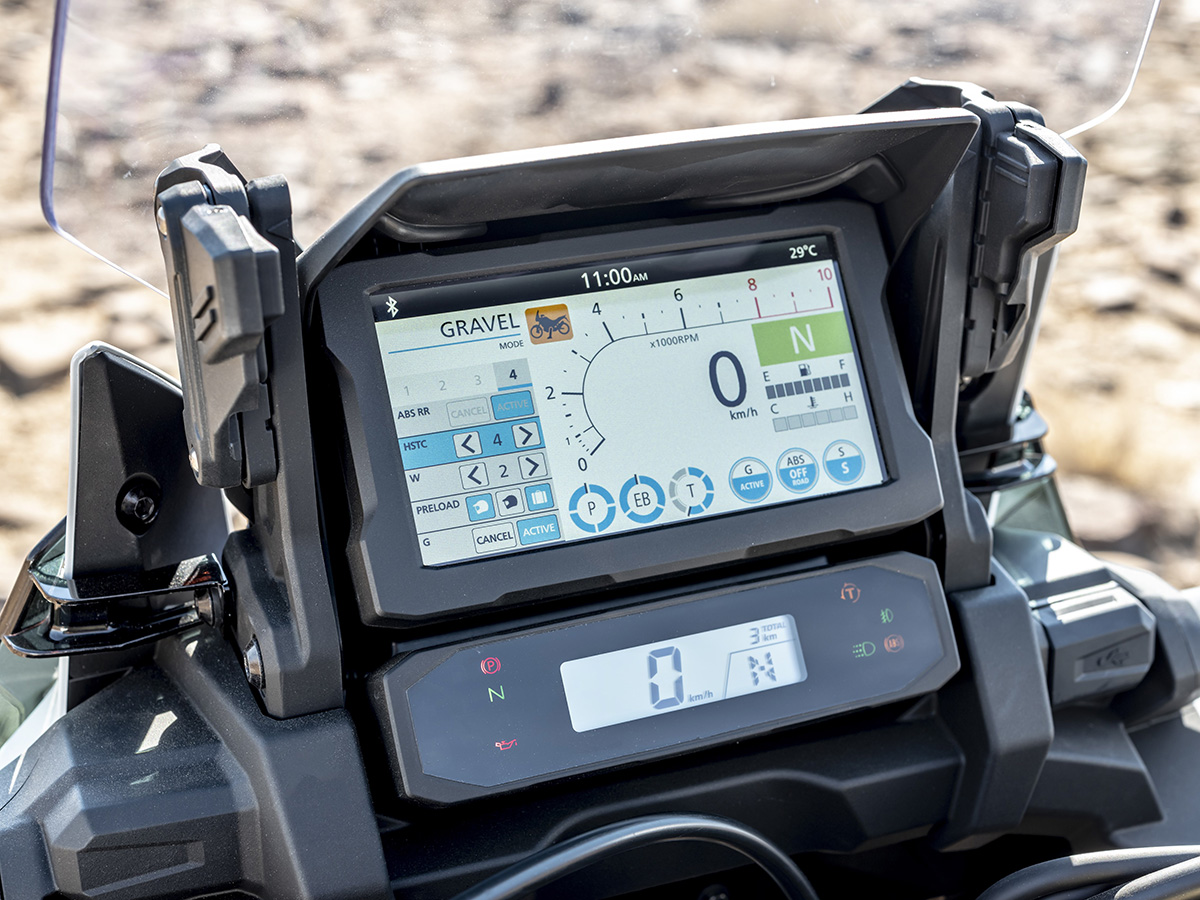 Let me just say that modern electronics require significant sussing out. To make full use of the various functions and benefits it is actually imperative that you are trained in its use. For example, the new Twin has both traction and wheelie control. Now we know from past experience that steep rocky inclines are best attacked with traction control off. When the bike detects wheelspin it cuts the power, when you actually most need it. No problem. So why does the 1100 still cut the power, even with TC off or minimised? Enter wheelie control. As the gradient increases the bike thinks that you are popping a wheelie, so it cuts engine power. Same result. Hill 1, Africa Twin 0. Switch off the wheelie control and the hill ascent is a non-event. As a "safety-critical" feature it, unfortunately, resets when the bike is switched off and on again. The new Twins also have "custom" setups where riders can set them up and store the settings to suit their preferences. Electronics have thus brought a new level of complication to bike set up. Obviously this is not unique to Honda, but for me personally, it is a bit of a pain. TFT screens are great, being legible in most conditions and look really cool when you switch the bike on. The downside? They take quite a while to light up. Fancy graphics appear, then a disclaimer of sorts, asking you to say OK to a warning that stupid use of the bike can hurt you and only then should you hit the starter button. Oh, and you can even connect your smartphone via something they call "Apple CarPlay" whatever that might be? You can bring back the 'Simple' analogue/digital display as far as I am concerned.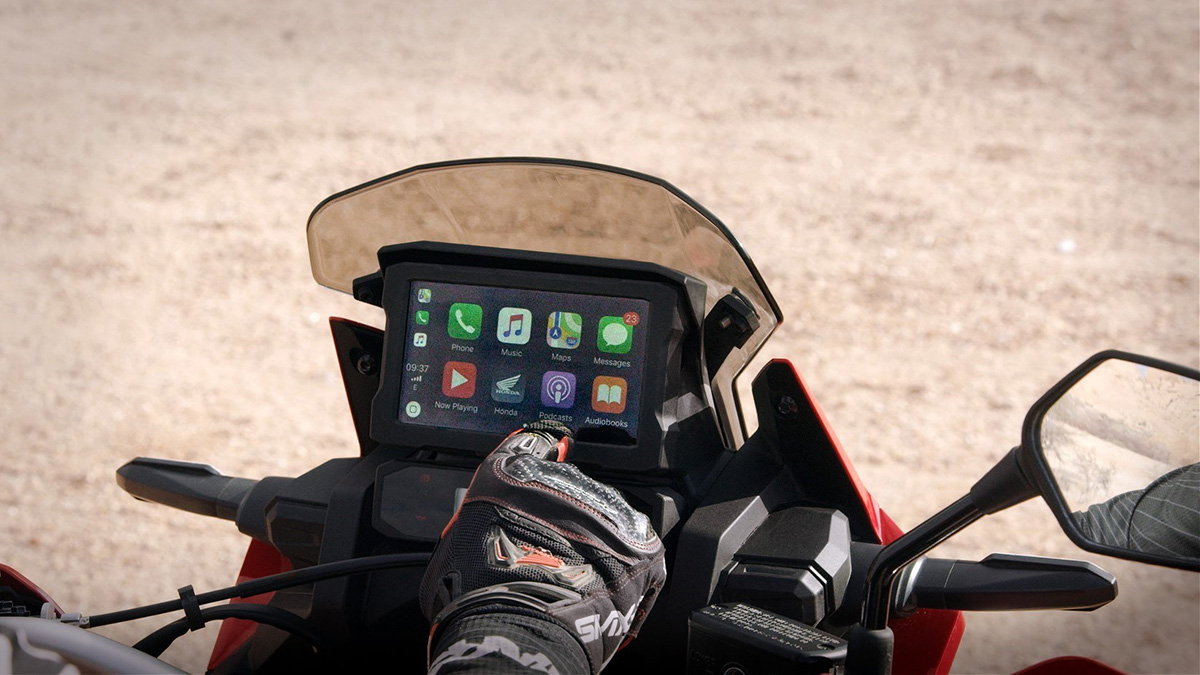 When you have learned the intricacies of the setup, the bike is splendid. The Adventure Sport is for me a bit like Papa Bear's porridge. A little big, a little heavy, and still a little underwhelming power-wise. Honda positions this bike as your long-distance go-anywhere tourer and in this role, it is hard to fault. With its good ergonomics, 24 plus litre tank and manually adjusted screen it will smash distance effortlessly. The DCT version makes that proposition even more effortless.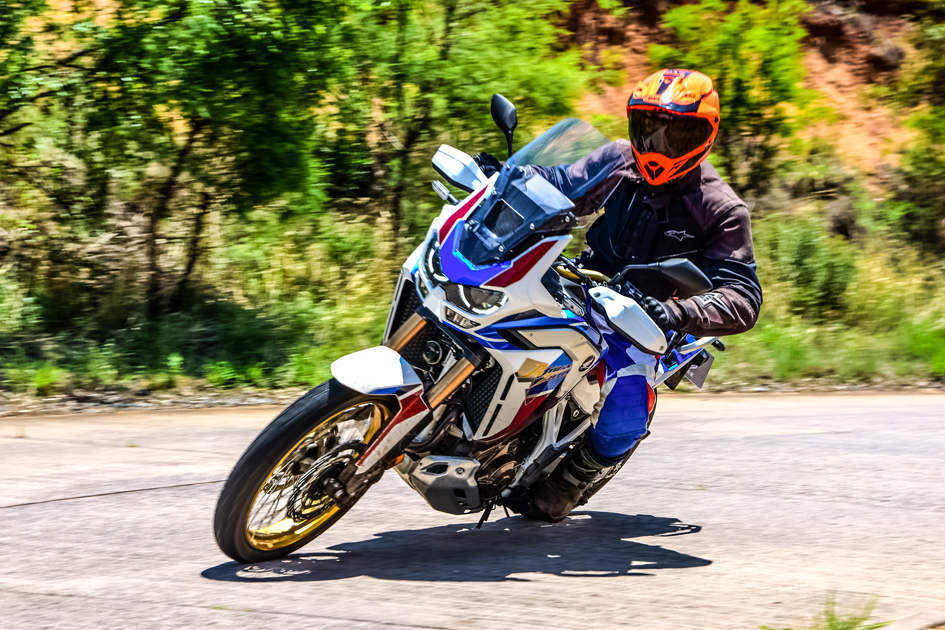 For me, the star of the show is the DCT "Small Tank" CRF. What a bike! It feels small, light and agile. The manual suspension is now spot on. It handles everything with a "is that the best that you can do"? It is, and feels, much lighter than the Adventure Sport. Riding it around the hillside dynamic handling course at Gerotek was brilliant. "G" button engaged, DCT in Sport 2 and engine in "tour" mode, it was sublime. Perfectly composed and punchy, it handled steep inclines, declines, decreasing radius bends and sweeps with playful disdain. It is now everything the CRF 1000 promised but didn't quite manage to deliver. This same composure translates to phenomenal offroad prowess.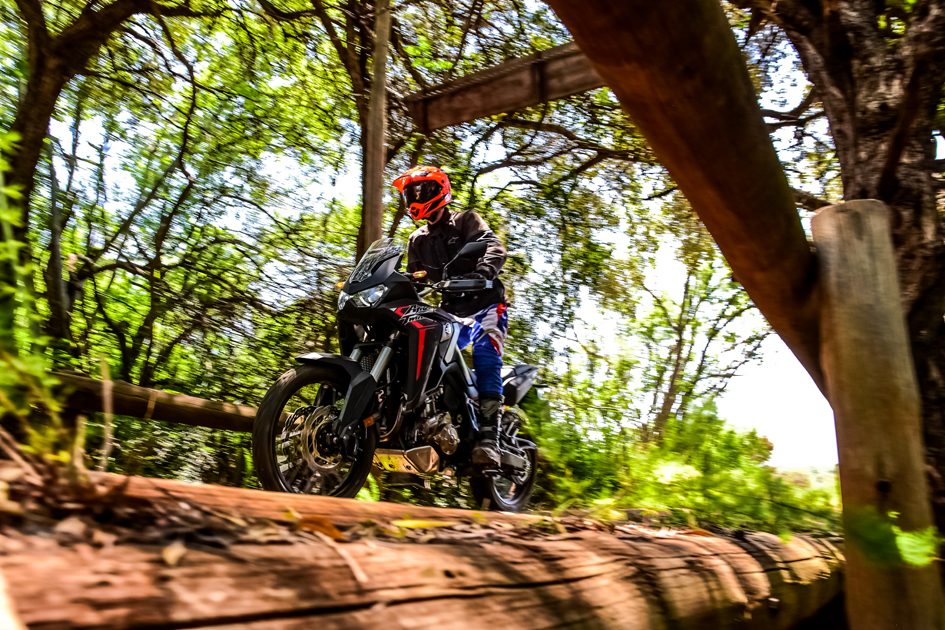 Honda can be justifiably proud of there latest Africa Twins. Whatever your need may be, there is now an Africa Twin to do the job. The extra five horses and enhanced midrange torque brings a punchiness to the party which makes the ride so much more engaging. Do not buy an Adventure bike without riding an Africa Twin. You owe it to yourself.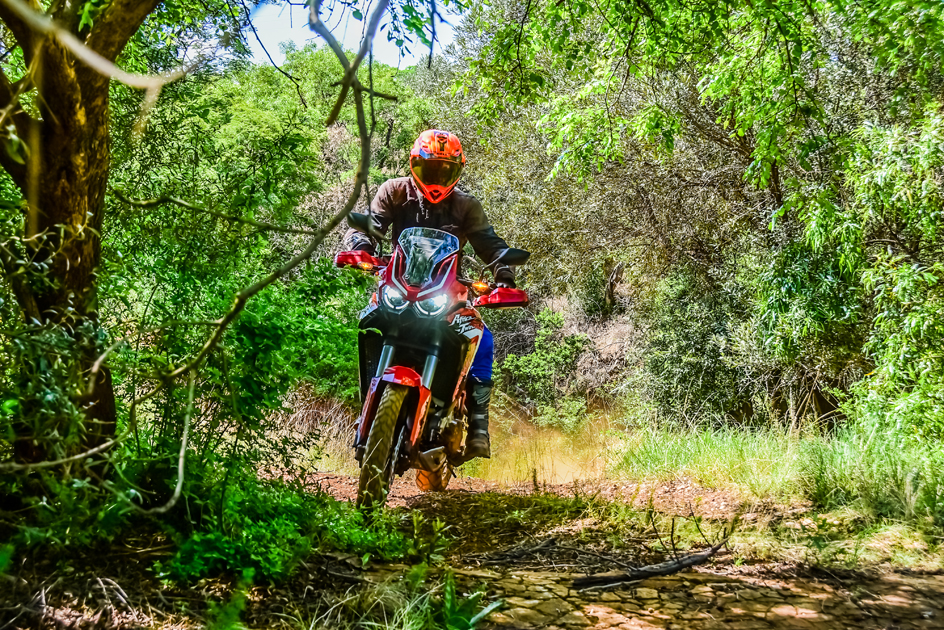 We know they are utterly reliable. I would suggest that they now have a level of excitement to match. We look forward with keen anticipation to bringing you a full and comprehensive review of these splendid bikes in the near future. Honda dealers have stock, so go and have a whirl. It may just be the start of a long term love affair.
For more information visit: www.www.honda.co.za
HONDA CRF1100 Africa Twin/(DCT)
For more information on the bikes that we tested in this article, click on the links below…
2020
HONDA CRF1100 Africa Twin (DCT...
Pricing From R252400 (RRP)
2020
HONDA CRF1100 Africa Twin
Pricing From R233800 (RRP)