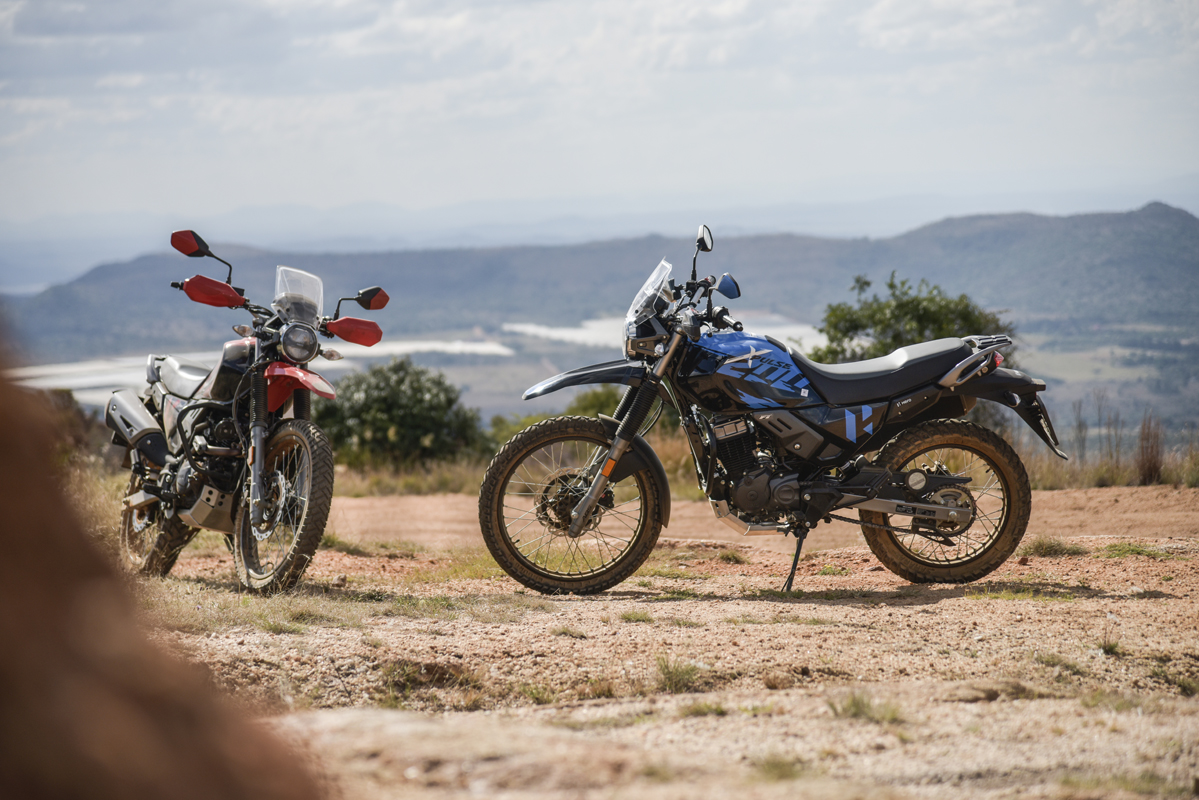 When manufacturers bring out updated models we sometimes wonder if they are cosmetic 'facelifts', or actually improved. The only way to find out is to put them to the test. Hero claim to have made significant improvements to suspension, power delivery and refinements to the ABS (to make it even more off-road friendly) on their latest XPulse 200.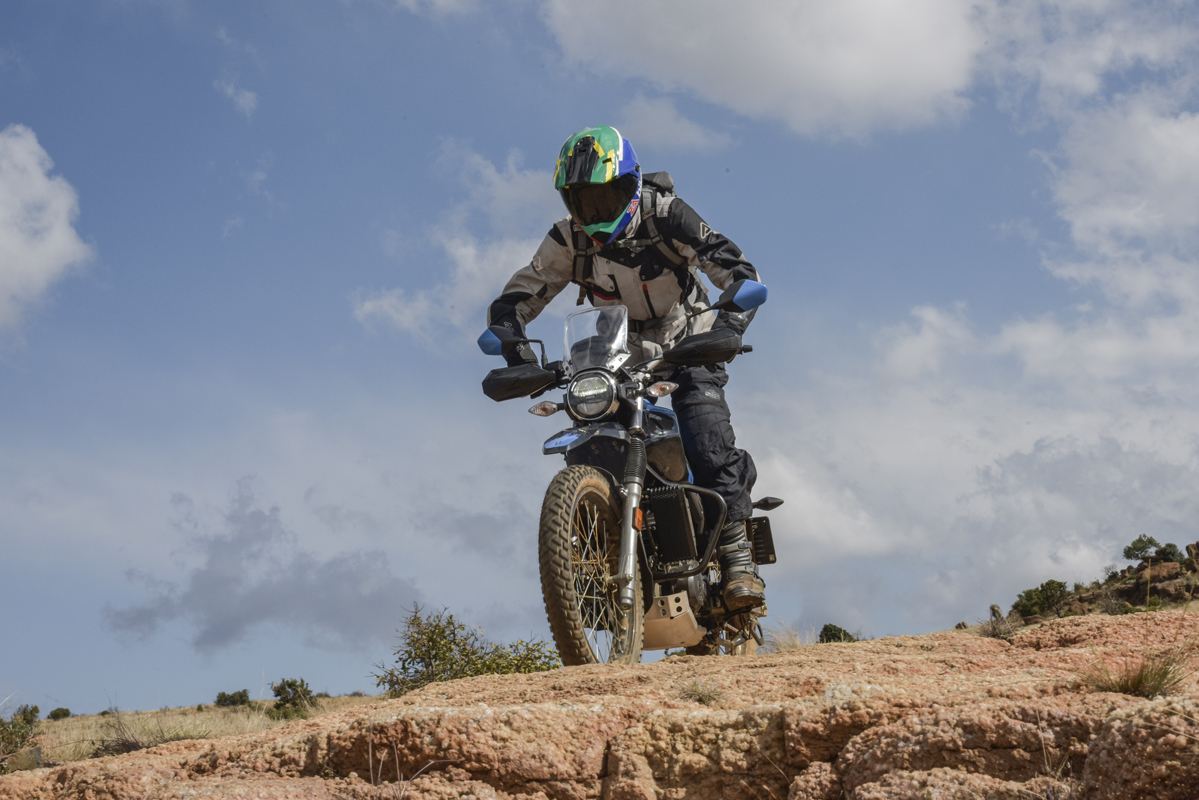 They claim to have achieved a smoother running motor by way of fuel injection mapping tweaks, which have also resulted in a more off-road friendly torque curve and better fuel economy. Peak power and torque are both up marginally. To assess the validity of these claims, Bjorn and I took two XPulse 200's for an extended ride which took in perhaps the gnarliest bit of off-road near Jo'burg, Breedt's Nek.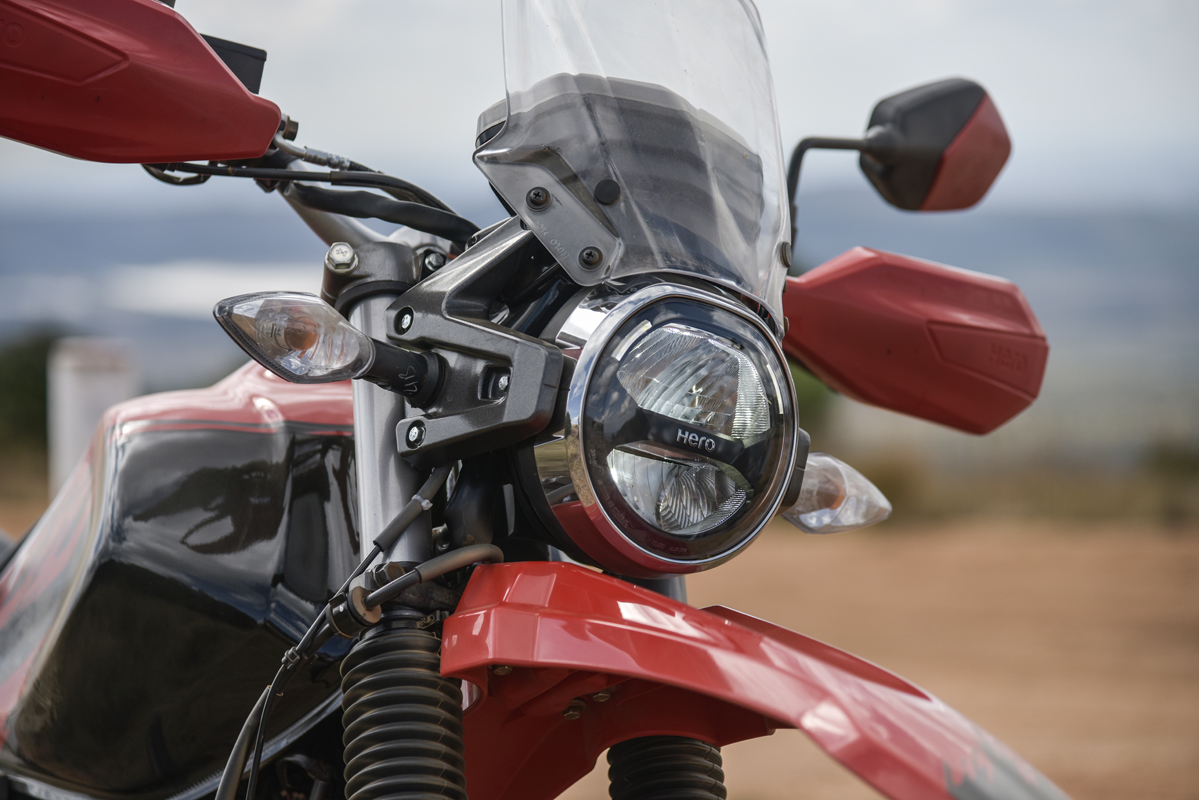 Visually the Xpulse sports some really cool colour schemes. Our test units were red/black and blue/black, with both colours vibrant and striking. The other external visual clue and significant modification is a serious oil cooler mounted behind the front crash bar. To my way of thinking this is brilliant, giving a greater oil capacity and ensuring a cool engine running under even the harshest conditions. The oil cooler looks like the unit that Suzuki fitted to their DR 650, really proper on a 200! From the moment that I let out the clutch, it was apparent that Hero's claims were not just lip service.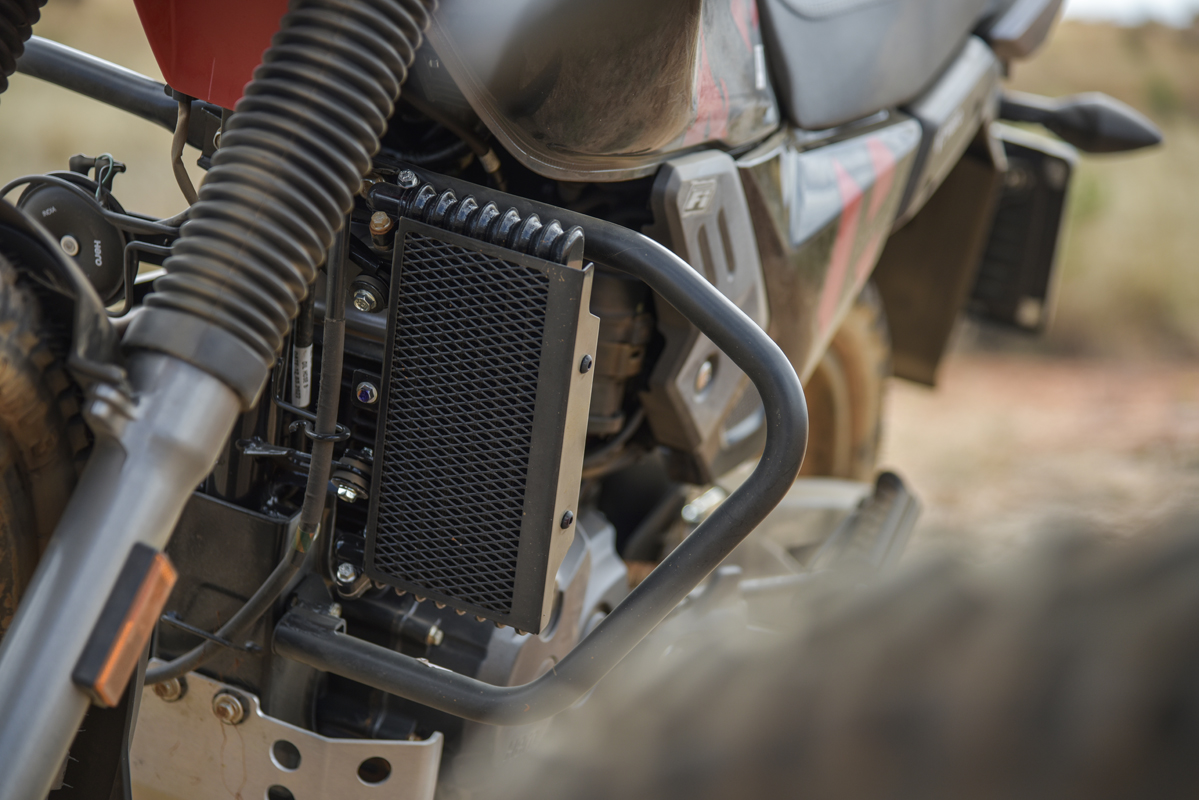 Two immediate differences are apparent when compared to the previous model. Firstly, the absence of engine vibration. The previous model was a smooth runner, however, this engine is almost eerily smooth at all engine speeds. This makes riding the bike feel both more pleasant and unstressed. The other factor contributing to riding pleasure is the significant boost in mid range torque. You never feel that it is an effort to get the 200 up to speed. This XPulse has a whole new eager demeanour and spring in its step.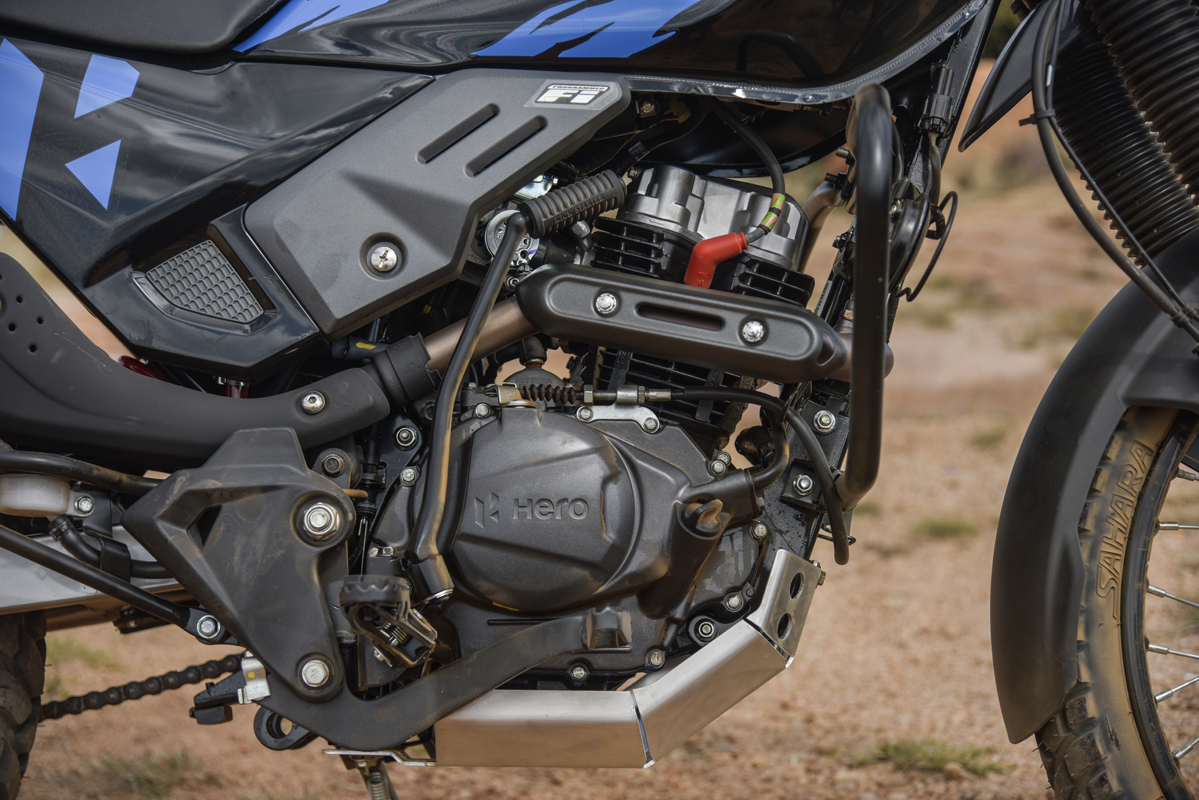 Riding out to Breedt's Nek (which is near Buffelspoort Dam near Rustenburg), we were amazed at the impeccable road manners of the new XPulse. It holds its speed well and cruises comfortably at around 100 km/h, without feeling in any way stressed or strained. The other feature that blew us away was the improvements to the suspension. I recently rode the Rally version of this bike with its fully adjustable suspension and waxed somewhat lyrical about how well it coped with rough terrain.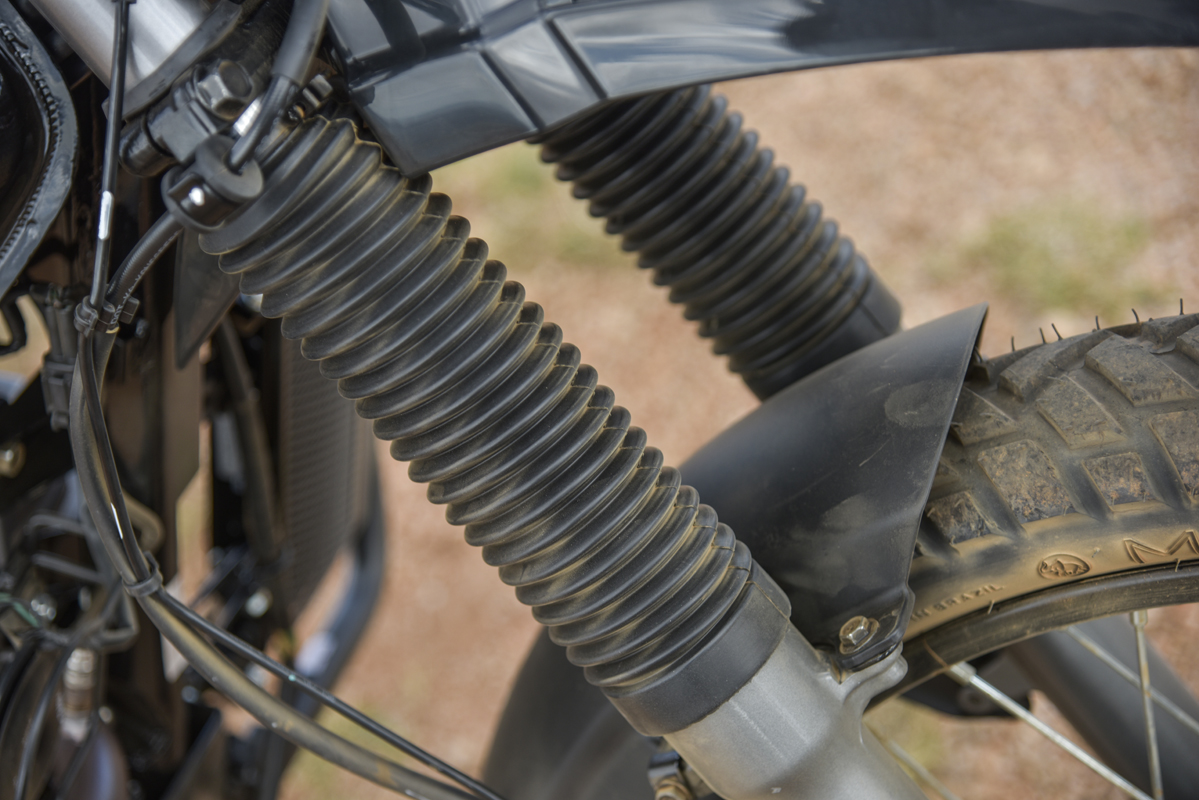 The improved suspension on the new XPulse literally shows similar damping quality. Whilst not having the same travel as the Rally, the spring rates and damping is spot on. Both Bjorn and I were amazed at how composed the XPulse was over really dodgy tar. The real test would come on Breedt's Nek…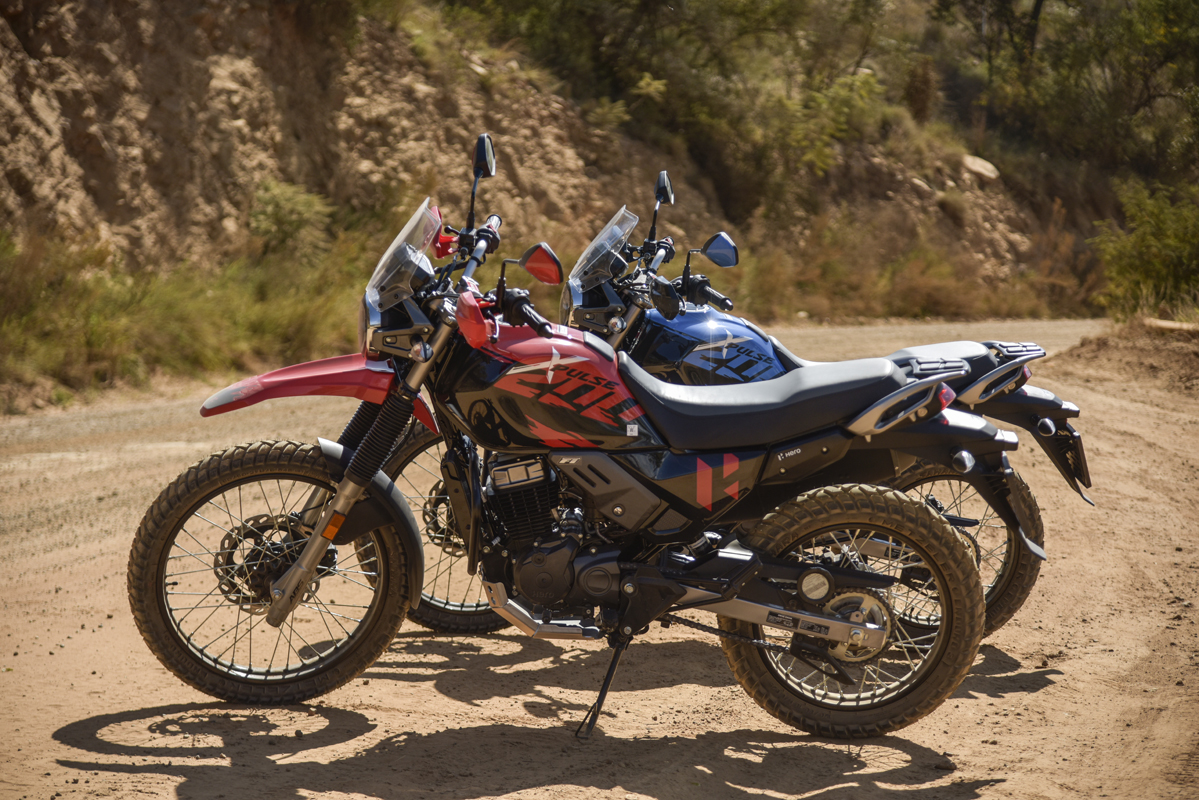 After over an hour in the saddle, we were also impressed by the seat comfort. Allied to the decent suspension, it makes the XPulse an ideal Tiddler Tourer. I cannot wait to take one of these little 'beasties' on tour through the Karoo or to Botswana. Riding to Breedt's Nek we had already traversed rutted, corrugated dirt roads and some soft sand. To be frank, this was a non-event for the little Hero. The lightweight and torquey motors make dirt roads a doddle.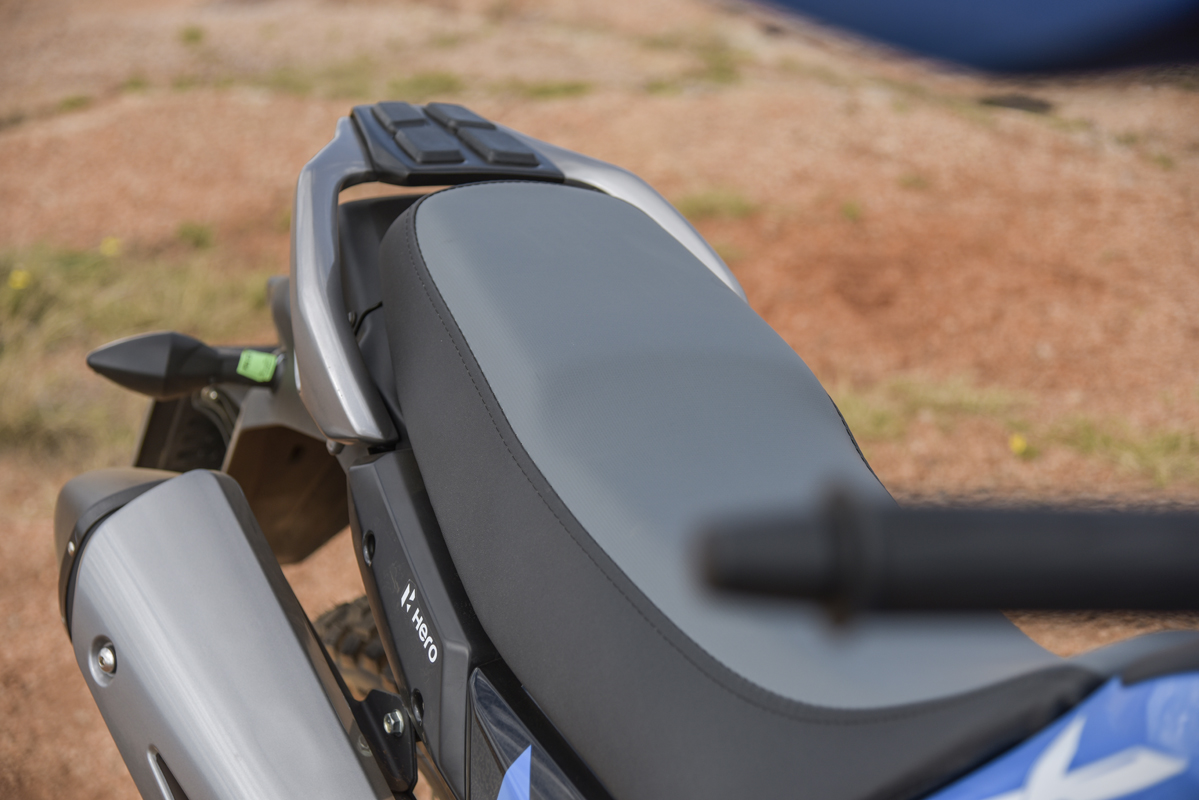 So what about really lousy terrain? Enter Breedt's Nek. Those of you that have ridden this climb recently will attest to the fact that it is properly rutted out and eroded by the heavy summer rains. You have alternating sections of eroded track and exposed rock steps. A proper test for anything short of a plastic. Or the latest version of the XPulse 200 FI ABS.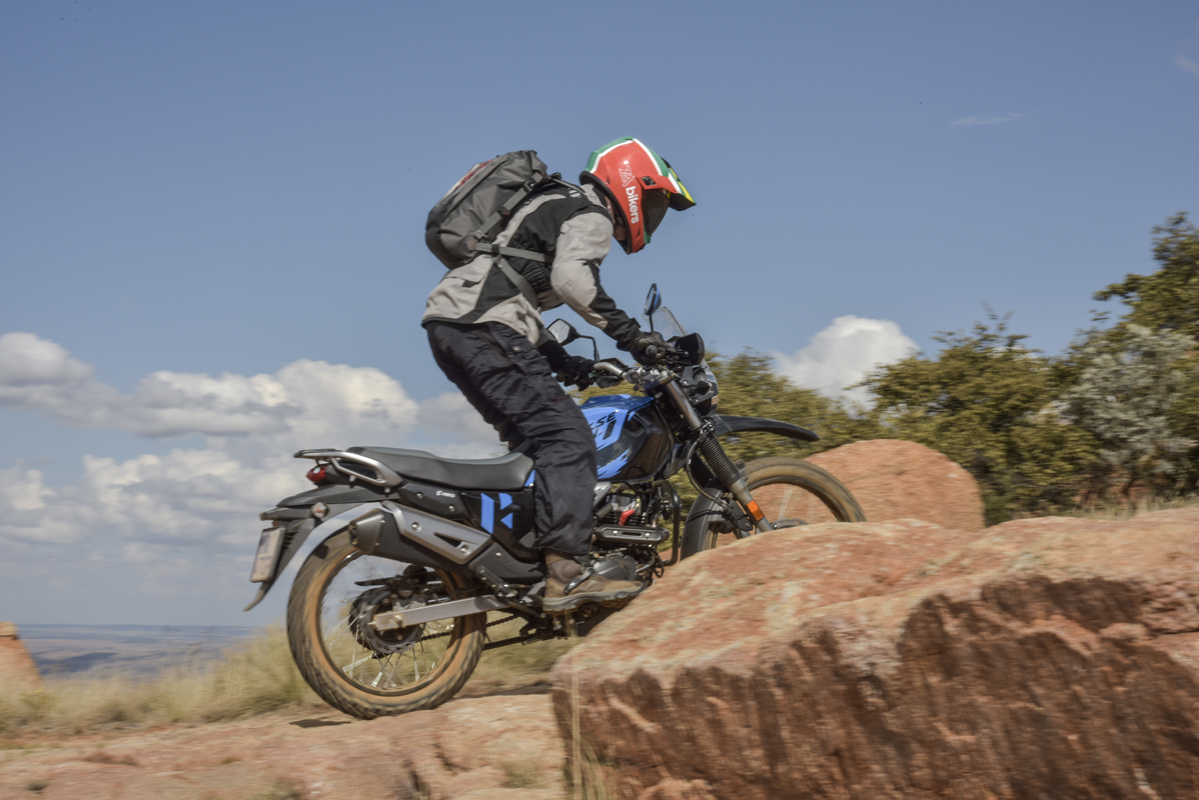 The little Hero turned the goat track into a non-event. Riding up the steep incline in second gear, the little Hero found traction everywhere. Neither of us touched a bash plate, or bottomed out our suspension anywhere. We stopped at the top of the pass for a coffee from my backpack and to compare war stories.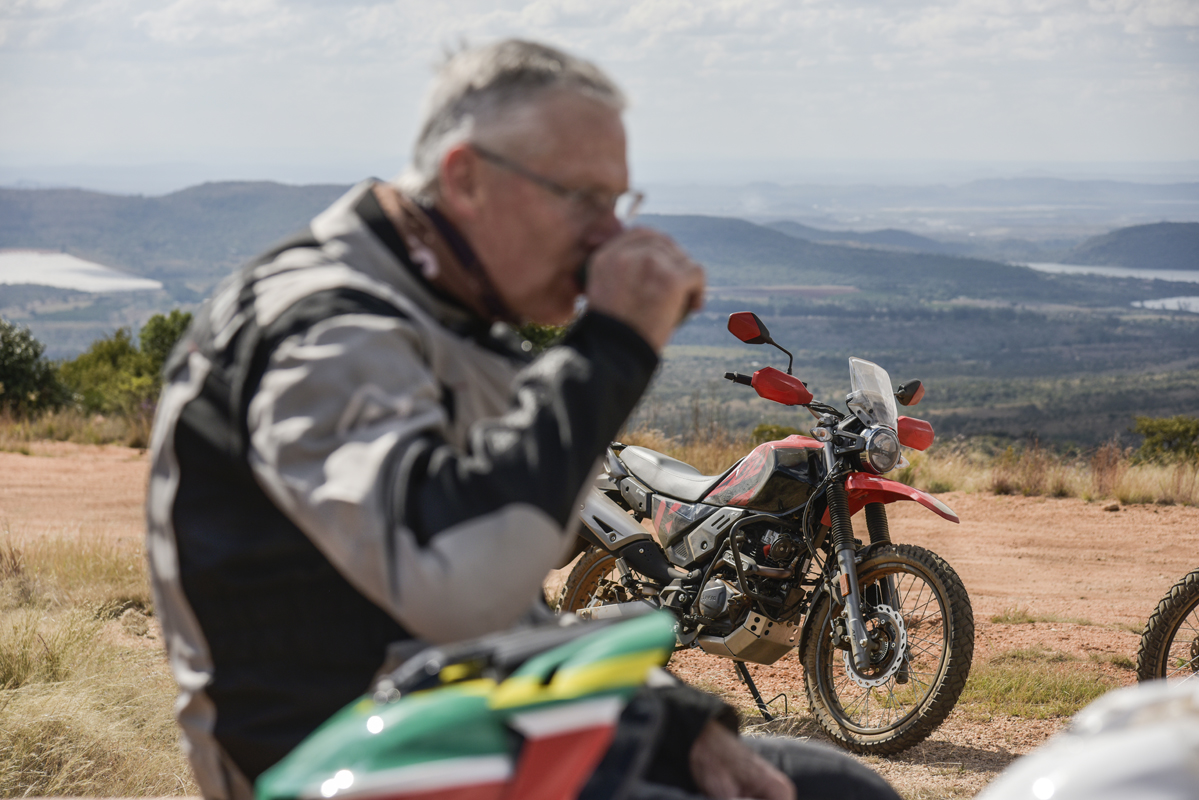 Fact is, we were hugely impressed by the Hero's. At R48,999, the XPulse 200 offers fantastic value and has absolutely no competition. It is an excellent package in every respect. We did not measure the fuel economy, but these Indian bikes are typically really economical (claimed 2.5L/100km). Given the current punitive fuel prices, it is beyond me why everyone does not own one of these!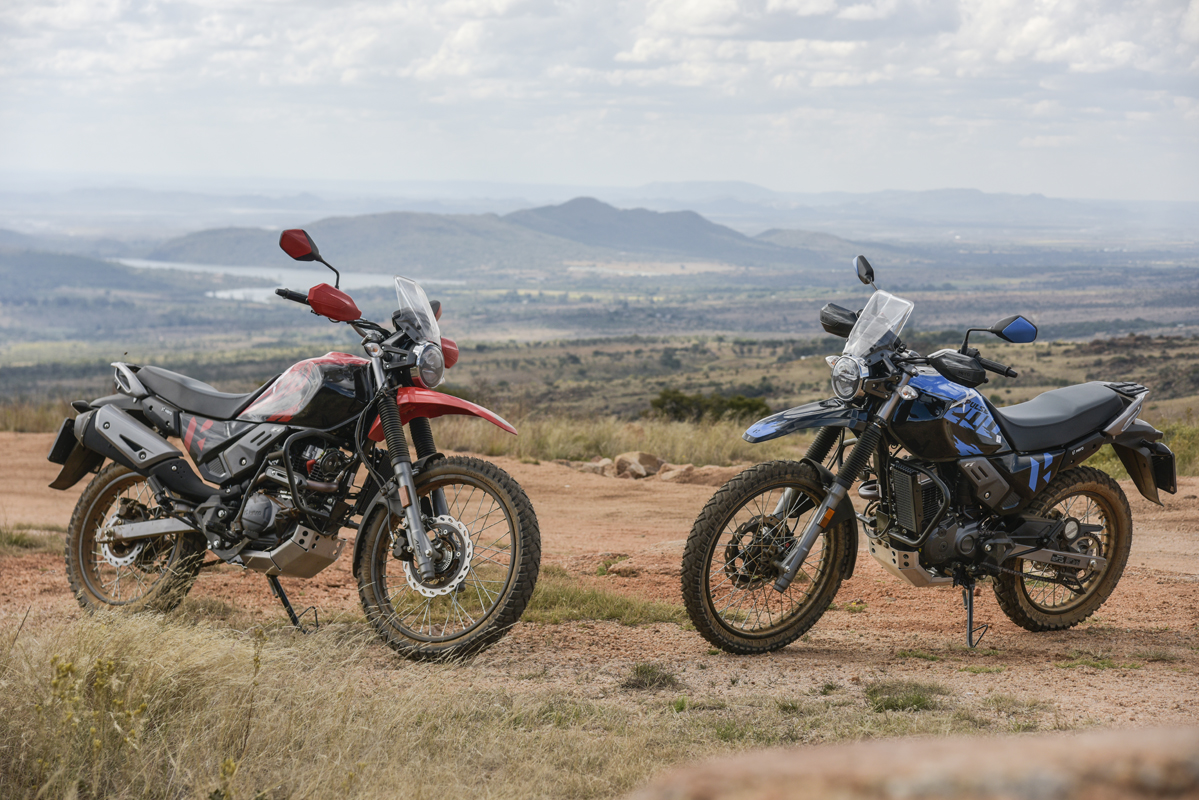 Ride it to work during the week and wherever the fancy takes you on the weekend. It will bring an element of pleasure and fun to your life that you cannot imagine. To be honest, it is bikes like this, with their tiny carbon footprint and thriftiness, that makes e-bikes a joke. You will pay twice as much for something that simply cannot begin to compare to the Hero for overall versatility, practicality and cost-saving. Makes you think, doesn't it? I don't only want one, I need one!
Hero XPulse 200 FI ABS
For more information on the bike that we used in this article, click on the links below…