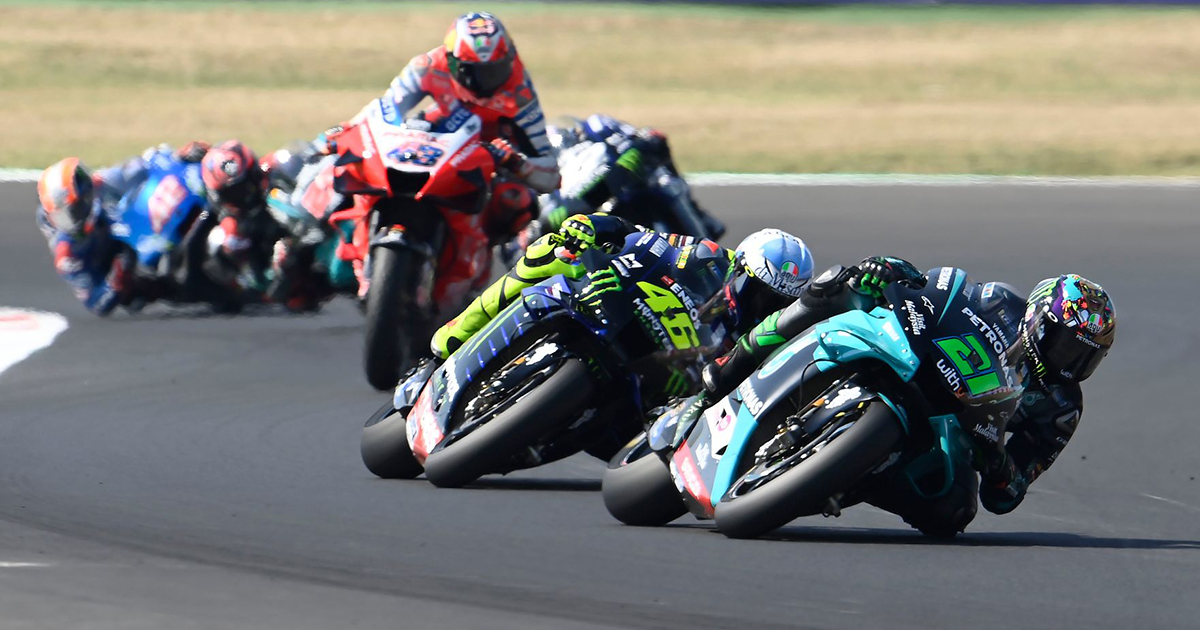 Electrifying, dramatic and utterly mental—this is the 2020 MotoGP World Championship. Choosing your favourite rider for the weekend has never been so difficult. And boy, if you got used to that 93 percent chance of Marc bringing it home each time, then it's certainly been gruelling for you.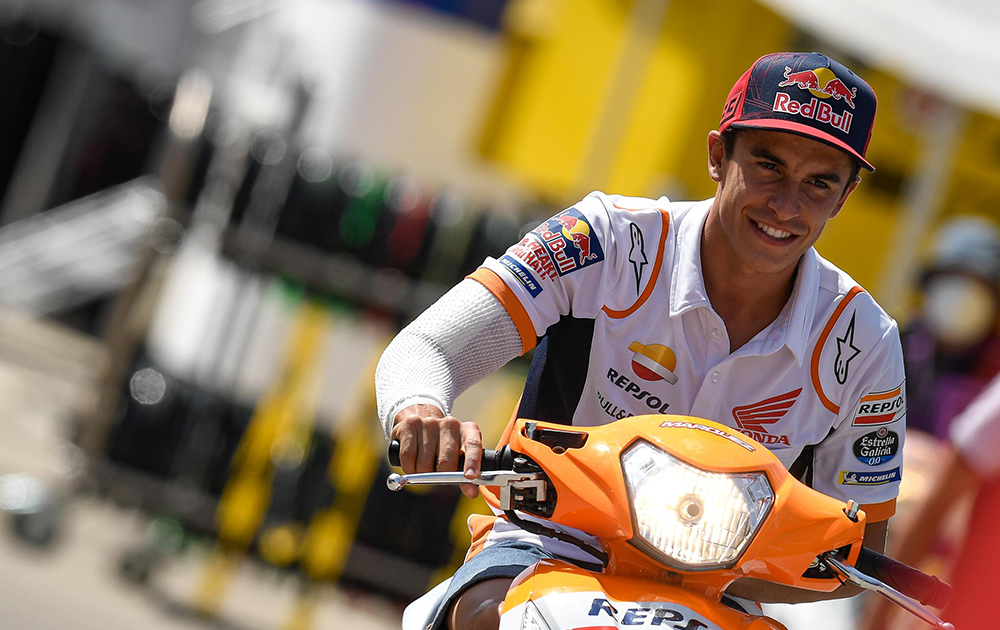 But on the flip side, it's been exciting to watch newcomers get their first taste of victory, and also seeing supporters latch onto new riders.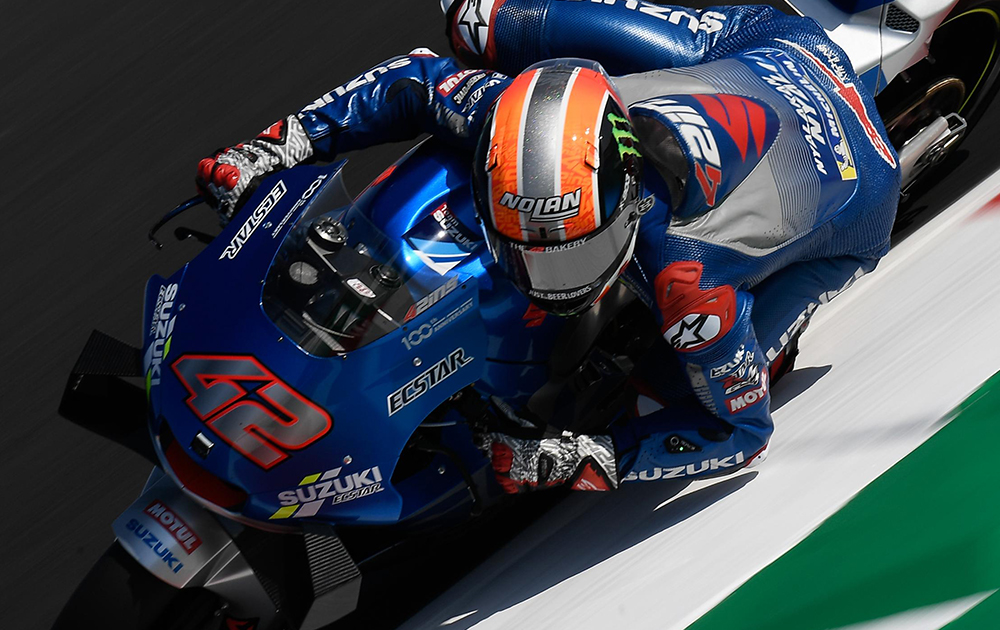 Yamaha dominated Saturday's qualifying at San Marino, sealing a top four qualifying lockout—a first for the Iwata factory since 1988. Maverick Viñales took first with an all-new lap record (1:31.411), with the Petronas duo of Franco Morbidelli and Fabio Quartararo joining him on the front row. Valentino Rossi qualified 4th and was feeling stronger than ever.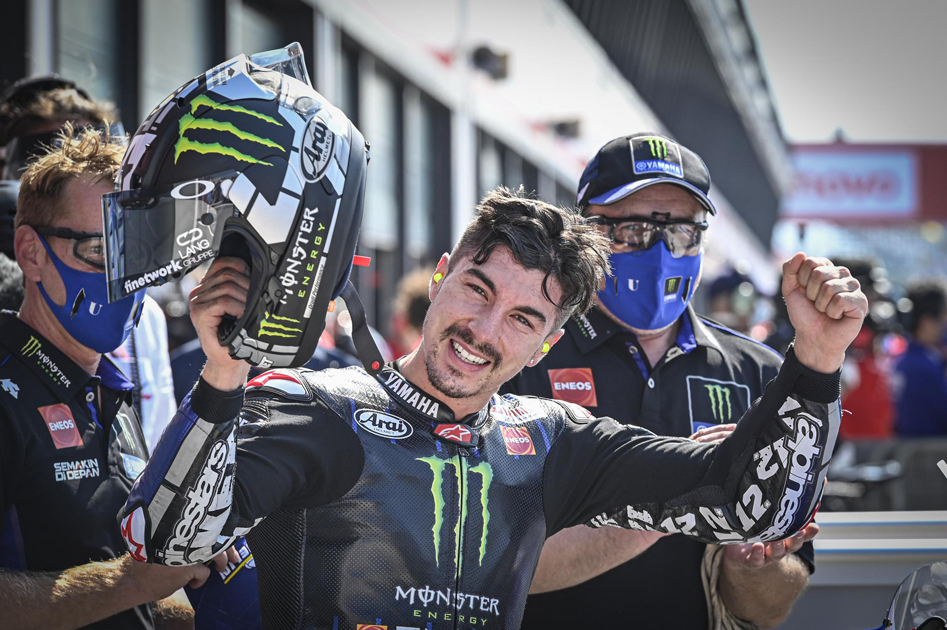 KTM had a tough qualifying session though, seeing Pol Espargaró capture 11th position, ahead of fellow Red Bull KTM riders Miguel Oliveira (12th) and Brad Binder (16th).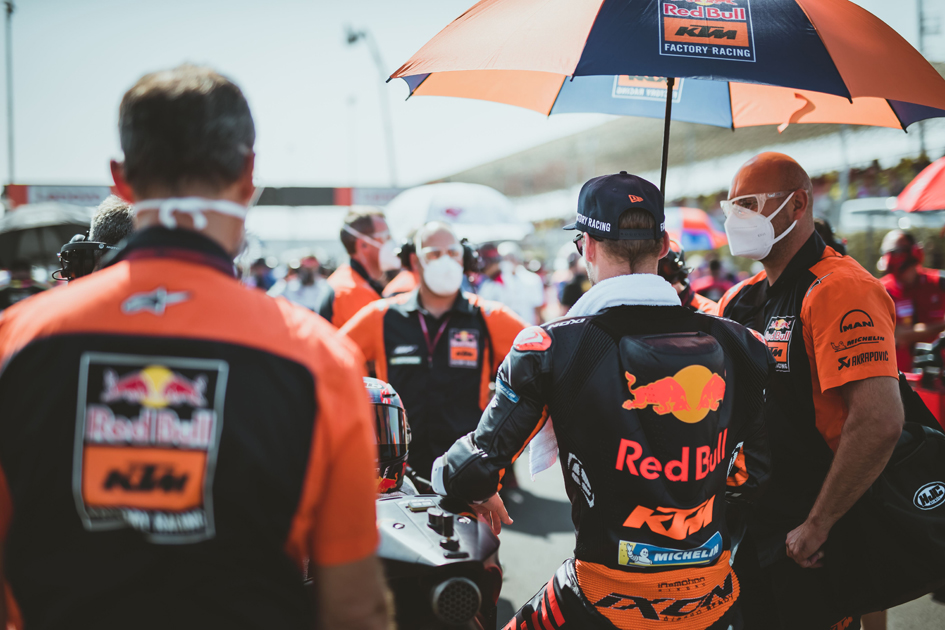 Sunday brought with it a hot Misano World Circuit Marco Simoncelli for the first of two San Marino-based rounds of the 2020 MotoGP. With new 2020-spec callipers on the M1 of Viñales, the Doctor on his meds and the Petronas due ready for battle, Yamaha looked unstoppable.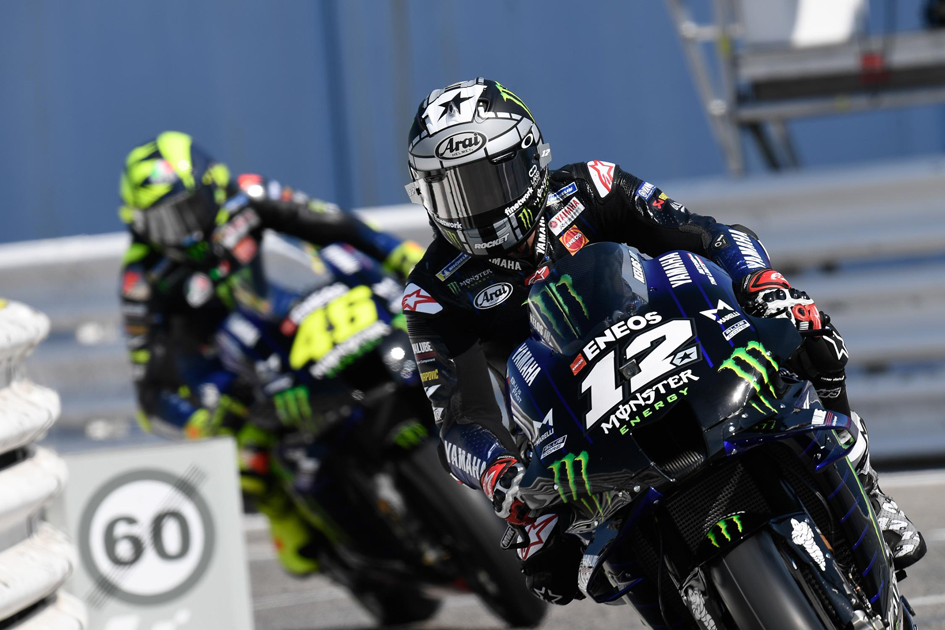 Morbidelli got the hole shot into turn one, followed by Rossi, who had a superb start to slot into second ahead of the equally-fast Jack Miller. The Italian fans were out of their seats as Rossi and Morbidelli continued to battle throughout the opening laps. Miller held third, with Viñales (who had dropped back) holding off Quartararo and the two Team Suzuki Ecstar machines of Alex Rins and Joan Mir.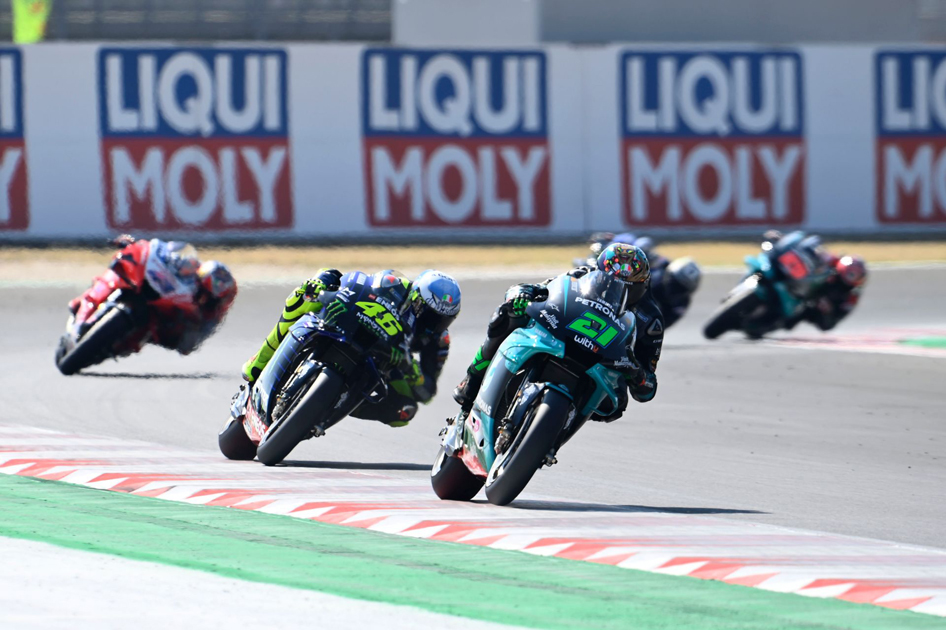 A few positions back, Pol was leading the orange charge with Styrian GP winner Oliveira shortly behind and Brad soon joining the fight. Sadly, Iker Lecuona stalled on the warm-up lap which later resulted in a long-lap penalty, pushing him down the time sheets.
Back at the front, Viñales was not having his way on the hard Michelin rear tyre, and it was clear that the lap record holder was slowly dropping off the pace. The championship leader (Quartararo), tucked the front of his M1 heading into turn 4, causing another twist in the championship and releasing some stress off of Dovi's throttle. (Quartararo managed to rejoin the field, then retired to the pits, then came out again, only to crash for a second time.)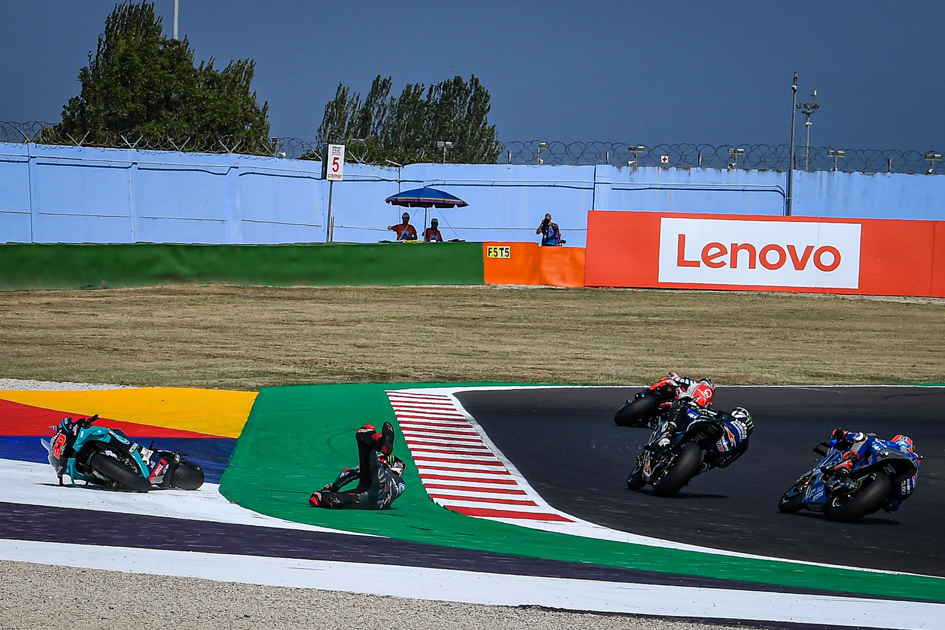 Injured, yet fast, Francesco Bagnaia was setting fastest laps like there was no tomorrow, and soon found himself in 3rd behind Rossi, closely followed by Rins. With the gap between Rossi and Morbidelli growing to just over two seconds, a scrap for second was now on the cards for both Rins and Bagnaia. With a dogfight at hand, Mir was able to make up some time and join the leading group.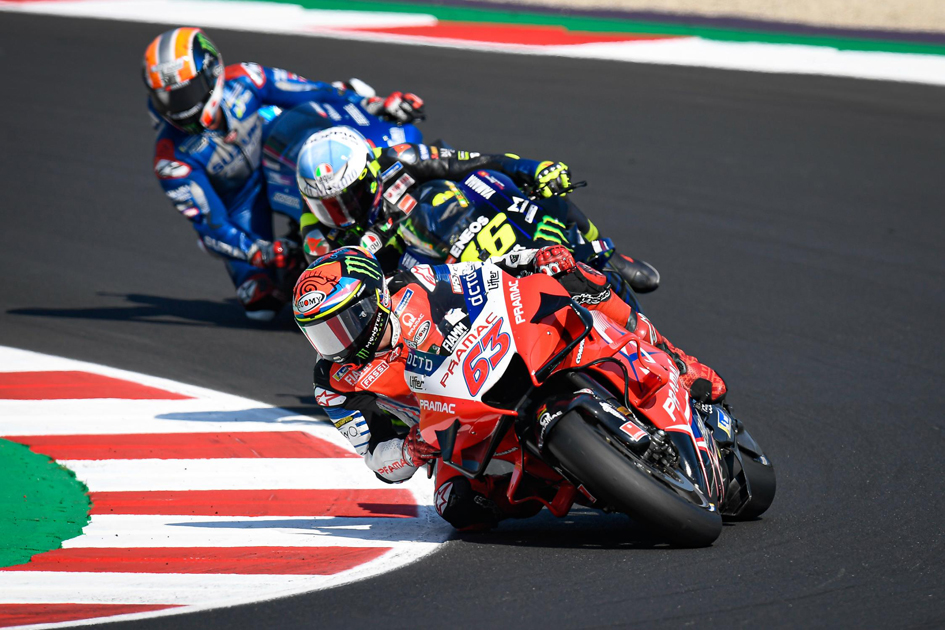 Bagnaia managed to pull away from the fight behind him, leaving Rossi and Mir to battle it out for the last podium position. Mir lined up a sublime move up the inside at turn 10 to climb into third. Rossi tried to set up a move coming into the hairpin but he was slightly wide at turn 13, ending his hopes and dreams of a 200th podium in his backyard.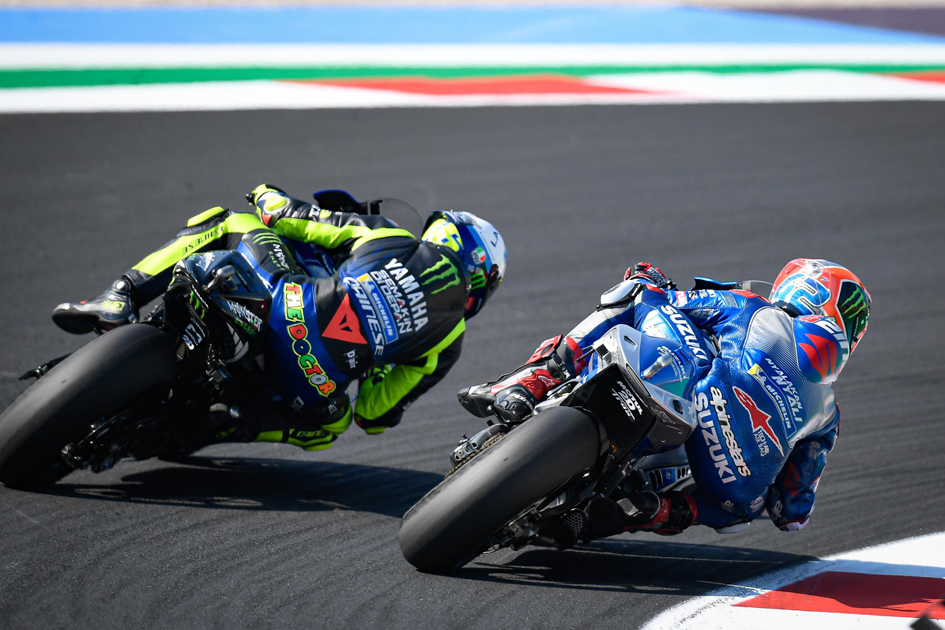 Morbidelli had a near perfect race, took the win, and became the fourth rider in six races to win their first MotoGP in 2020. Bagnaia finished 2nd after returning from injury and claimed his first MotoGP podium. Mir finished 3rd by defeated the Doctor on the last lap at Misano (not many riders can say that).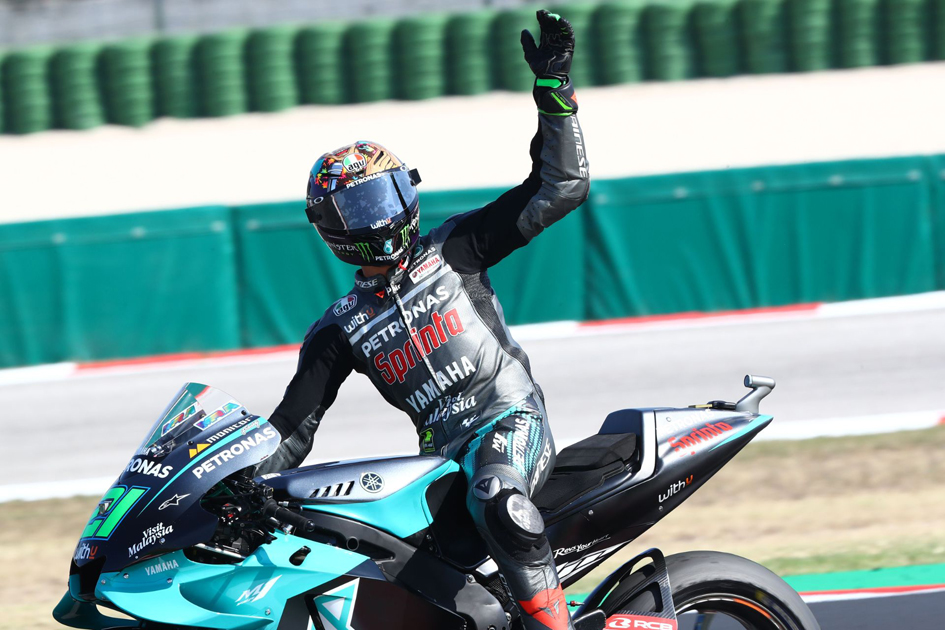 It would have been a historic podium finish for Rossi too—both Morbidelli and Bagnaia are graduates of his VR46 Academy.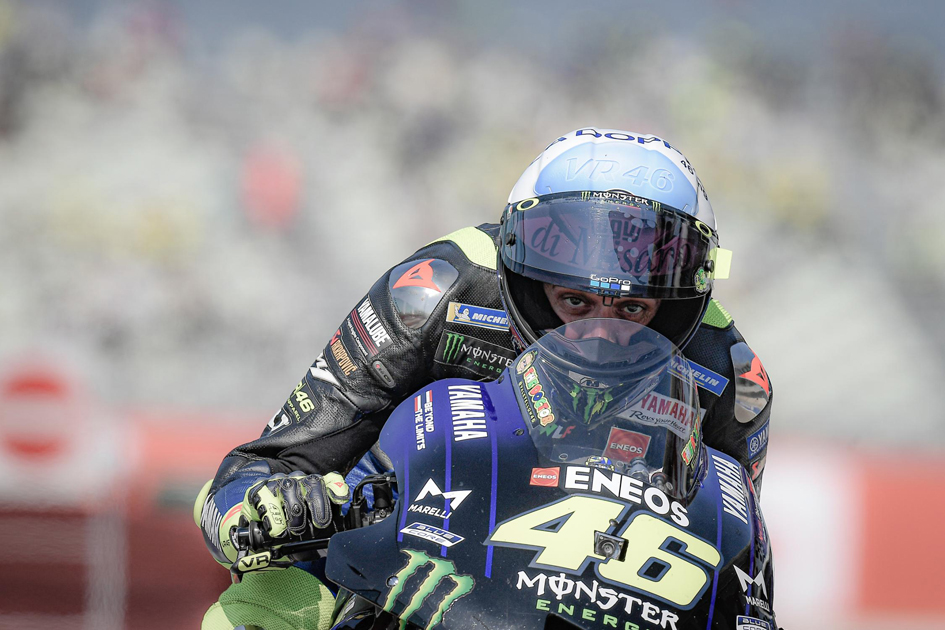 KTM's riders didn't fare as well, but managed to salvage some points, with Espargaró in 10th, Oliveira in 11th, Brad in 12th and Lecuona picking up 14th. It's a less stellar result than what we've come to expect from our local boy, but by salvaging four positions from the start, he's proved once again that he does have the pace.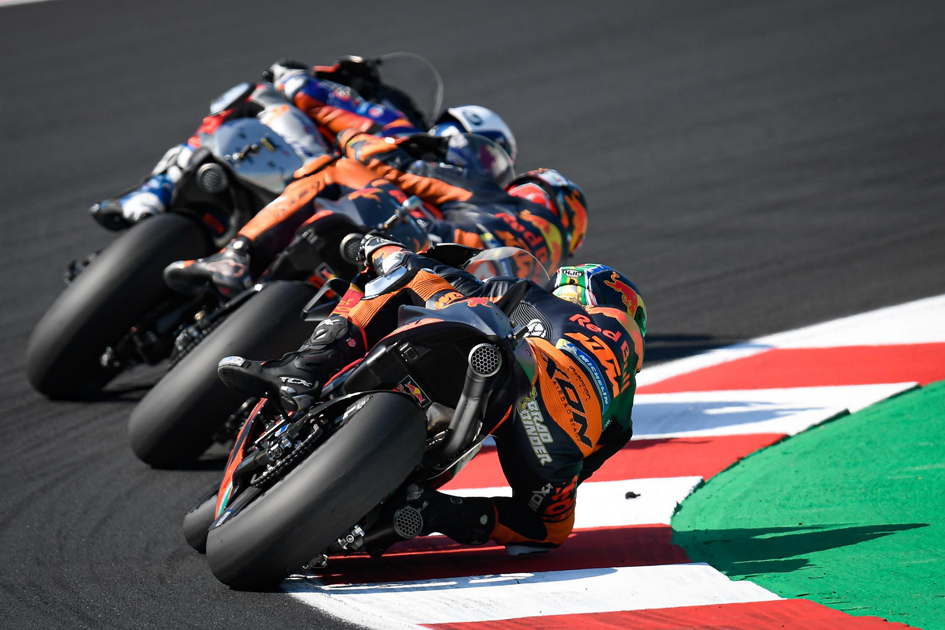 Amazingly, this is the first time since 1949 (the very first motorcycle Grand Prix World Championship season), that the fourth maiden winner stands on the top step in the opening six races. It's blown the championship wide open too, with Dovi currently leading by just six points.
And there you have it, 12 different podium finishers and five different winners, in just six races.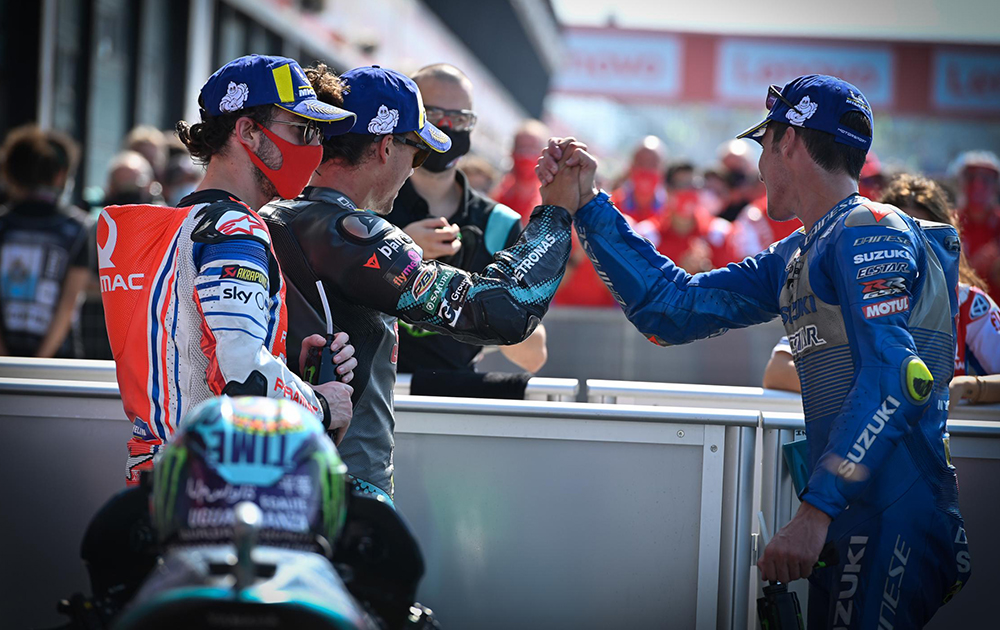 Franco Morbidelli: "I feel like this has been a magical week for me. Everything had been going well, so going into today I was thinking that maybe something good would be possible. Turns out, it was something great! I have never won a World Championship race at home before, so to do it in MotoGP is the greatest achievement in my life. I'm really proud to be able to say that. I want to say thanks to all the people that work with me, it isn't just me. This win is a result of teamwork. Right now I'm just so proud of what we have achieved, not just today but in general. Seven years ago I was racing here with a stock 600, now I'm winning a MotoGP race. It's just amazing, especially as it's the first race with a crowd this year. It felt great to be able to salute the crowd after the race. We do this for them, so to celebrate with them was such a great feeling."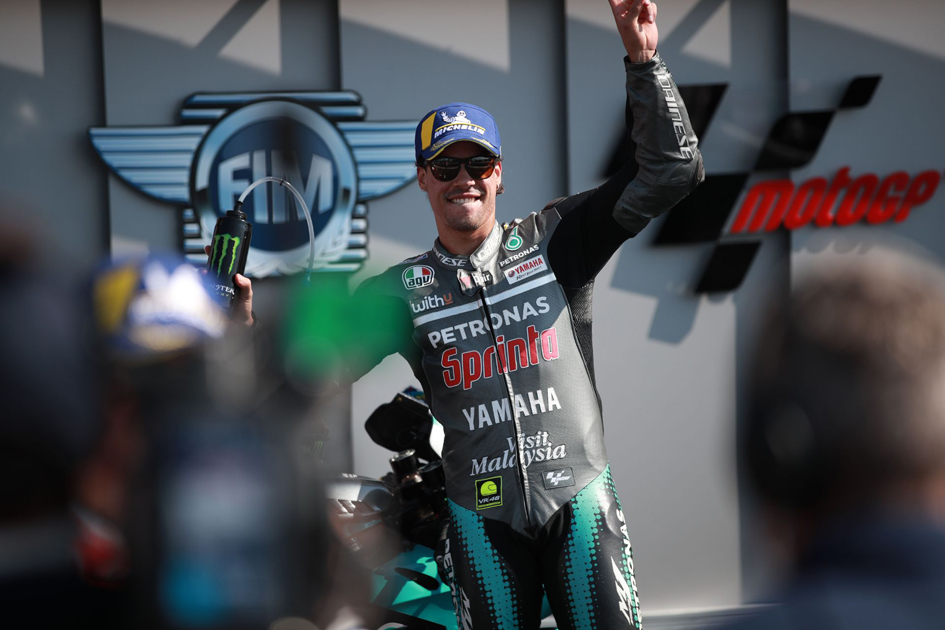 Razlan Razali, Petronas Yamaha Team Principal: "This weekend was the best so far for PETRONAS Sepang Racing Team, as a collective. It was a fantastic win for Franco: very well deserved, especially considering his crash in the first Austrian race. Doing it at his home Grand Prix as well is amazing. It was unfortunate for Fabio; he crashed while trying to catch the front-runners. He is still second in the championship, so it's not too bad and I'm sure he'll come back stronger next week."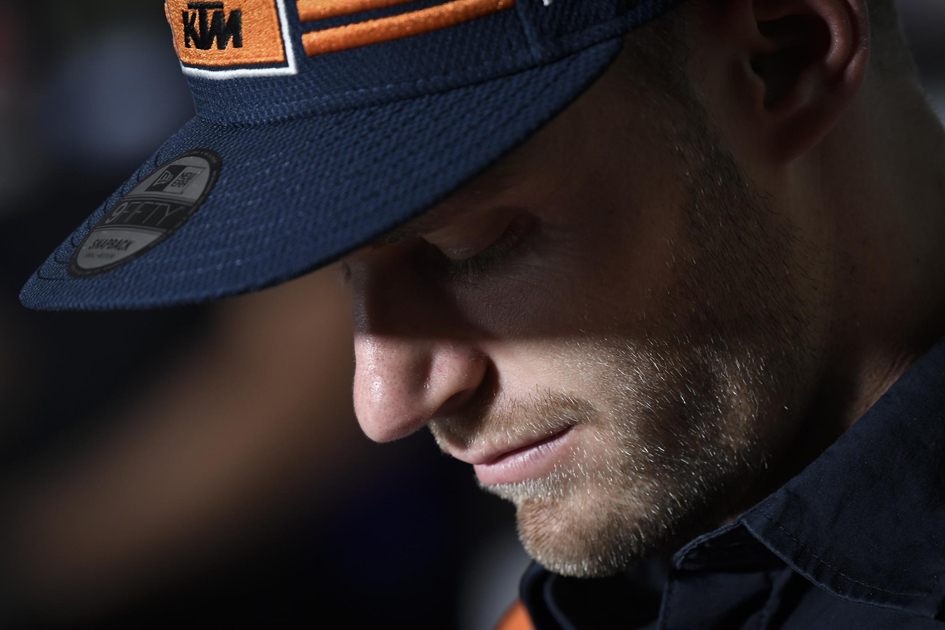 Brad Binder: "I didn't start well and from then I tried my best to recover positions. The first 10-12 laps I didn't have a good feeling but then it got better and better. I don't feel I can complain too much. We have to take advantage of this test on Tuesday to make a few improvements. It was cool to be part of that KTM battle and I could see we were all having the same issues. It's very tight in MotoGP right now but my attitude stays the same: I'm trying to enjoy and take the best of each race."
Grand Prix of San Marino Race Results
1. Franco Morbidelli (ITA) Yamaha 42:02.272
2. Francesco Bagnaia (ITA) Ducati +2.217
3. Joan Mir (ESP), Suzuki +2.290
4. Valentino Rossi (ITA), Yamaha +2.643
5. Alex Rins (ESP) Suzuki +4.044
***
10. Pol Espargaro (ESP), Red Bull KTM +12.030
11. Miguel Oliveira (POR), Red Bull KTM Tech3 +12.376
12. Brad Binder (RSA), Red Bull KTM +12.405
14. Iker Lecuona (ESP), Red Bull KTM Tech3 +19.914
Rider Standings
1. Andrea Dovizioso 4 (ITA) Ducati Team Ducati 76pts 
2. Fabio Quartararo (FRA) Petronas Yamaha SRT 70pts
3. Jack Miller 43 (AUS) Pramac Racing Ducati 64pts
4. Joan Mir 36 (SPA) Team Suzuki Ecstar Suzuki 60pts
5. Valentino Rossi 46 (ITA) Monster Energy Yamaha MotoGP Yamaha 58pts
8. Brad Binder (RSA), Red Bull KTM 53pts